When it comes to the epitome of luxury living, what comes to people's mind is always penthouses. After all, it has been well-established in numerous countries that penthouses are located at the top of high-end buildings, where it's usually double or triple in size than the normal unit. However, while this remains true for some units, the meaning of the penthouse has long changed. Now, if you ask someone what a penthouse is, the answer can depend on the country.
For real estate properties in Cambodia, a penthouse is simply defined as the best unit that a building offers in the higher floors. This can be located anywhere within the higher floors; it could on the 30th floor, 31st or the uppermost floor. It can also be in a condo or apartment building or even in flats. The only requirement is that it has the best features among other units that the building has. In short, there's no limitation as to how many penthouses can be offered within a building, since they don't have to be only located in the building's top floors. For instance, J-Tower 2 has more than ten penthouse listings with IPS Cambodia.
Besides its location, a unit can be called a penthouse if it offers any massive change in features than what that building's standard unit offers. For example, there is a standard unit size, room features and placement in most buildings. If a unit is larger than the standard, has features located in other areas of the place, high ceilings, and more, then it's classified under penthouse. This includes just having one feature of the unit being better or different than the usual units.
Considering that the meaning of penthouses has changed in Cambodia and worldwide, buyers also have to carefully choose the right penthouse for them. After all, there is no standard penthouse design or feature—all of this depends on the developer. For some, they can classify a unit to be a triplex penthouse if it has three bedrooms, larger than the biggest unit in the building, and if it's been combined with a duplex. Other penthouses can be located at the top but not necessarily be the best penthouse unit within the building.
In short, the best move for potential buyers is to always check the different penthouse listings in Cambodia and coordinate with the right real estate agent to tour the place, before making a decision. This way, it will be easier to determine the right penthouse for them.
Currently, Cambodia has these types of penthouses that you can choose from:
Single floor penthouse: While there is no standard size for this unit, you can expect a spacious place with three to four bedrooms, depending on what the developer offers. Take note though that the living room, bedrooms, and other areas of the unit will all be located on one floor.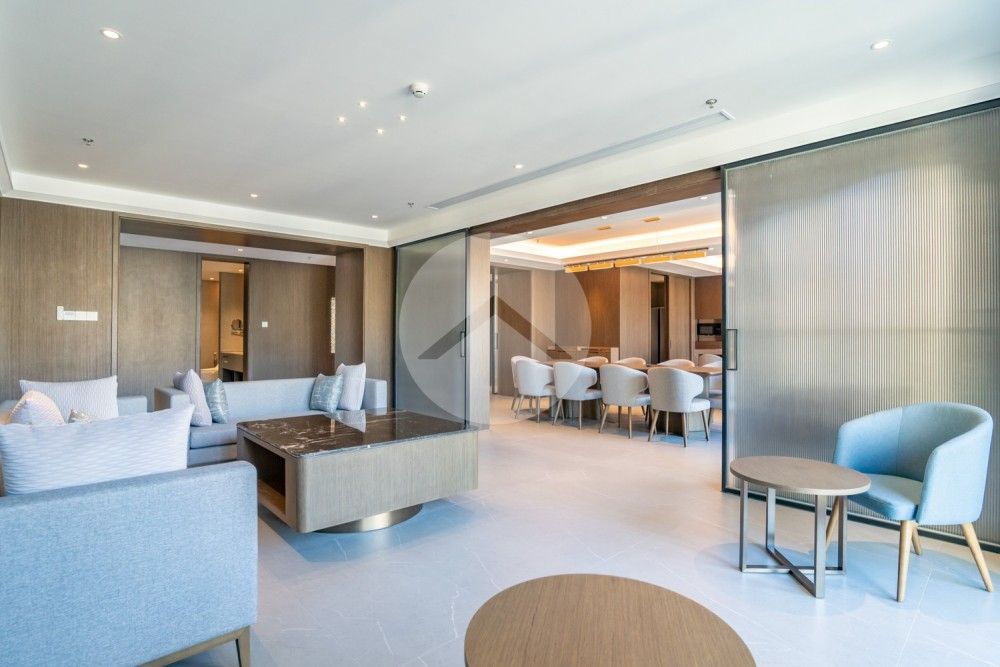 Duplex penthouse: Similar to the single floor penthouse, the duplex penthouse boasts an expansive space for all your needs! It can have two or more bedrooms, with some that can be located on the second floor.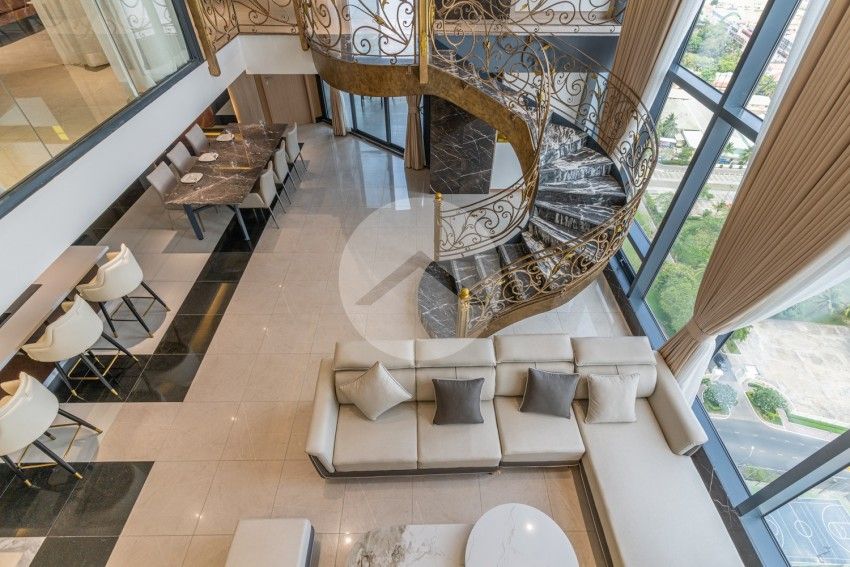 The average cost of penthouses
If you want to rent a penthouse in Phnom Penh, it's best to check out the available listings as early as possible since there are only a limited number of penthouses. To make informed decisions, here are the best areas to rent penthouses in Phnom Penh alongside their average rental cost, depending on how many rooms it has:
BKK1: $5,000 – $10,000
Tonle Bassac: $5,000 – $10,000
Daun Penh: $3,500 – $8,000
Toul Kork: $3,000 – $5,000
Meanwhile, the price tags for penthouses for sale are exceeding a million dollars in the dynamic real estate market of Phnom Penh. Immerse yourself in the world of luxury by exploring these expensive penthouses and experience the true sense of luxury living in Cambodia.
Looking to buy or rent a penthouse in Cambodia? Skip the hassle of searching properties by yourself and contact us directly for options.