Have you ever noticed how real estate and tourism go hand in hand? Any country that has good tourism ought to have good real estate. Whether for living purposes or investment, real estate and tourism can boost the country's economy.
When discussing tourism and real estate, we can't ignore Cambodia. This is one of the major countries carrying both industries towards growth. If you're planning to invest in real estate in Cambodia, you're on the right side. But you will need the properties to get going. In that case, you will need the help of local real estate professionals like IPS Cambodia.
Before investing here, you must have a good idea about the market. Here are some of the important things you need to know.
Real Estate Market and Tourism in Cambodia
Real estate wouldn't thrive and grow so much if tourism was not at its peak in Cambodia. Undoubtedly, the Cambodian tourist market will go down anytime soon. Since both these aspects go hand in hand, one supports the other, thereby creating a lucrative environment
Tourism Increases the Demands for Accommodation Development
The sudden surge in tourism across Cambodia has significantly impacted the various aspects of the real estate market. When more tourists visit a particular place, the demand for real estate will likely increase. For example, now that tourism is rising in this area, there is a significant demand for dining, shopping and living places.
Developers and investors nationwide cater to this rising demand by constructing commercial and residential hubs. Concerning commercial hubs, hotels, restaurants and shopping centres are constructed to attract more audiences.
Diversification in Commercial Properties and Entertainment Venues
With tourism on the rise in Cambodia, commercial properties and entertainment venues have diversified. Most tourists visiting Cambodia are looking for various services and amenities like shopping centres, cafes and more.
Having realised this demand, the investors and developers eventually are moving to establish commercial properties. Furthermore, they are also setting up different entertainment venues to cater to the needs and demands of different tourists.
Such diversification is only leading to the growth of real estate sectors. This is giving rise to numerous business opportunities for local entrepreneurs.
Improved Infrastructure and Transport Network
The improvement in tourism demands a better transport network and infrastructure as well. As tourism rises across the country, the private and government sectors constantly upgrade and expand their transport system. In the earlier years, there needed to be more connectivity for coastal areas. Well, in recent times, this has changed as well.
With improved infrastructure and transport networks, it has become much easier for tourists to move around the country. The government is also backing various tourism and real estate projects. With increased accessibility and transportability due to tourism, real estate properties will surely come across different destinations.
There is a significant increase in real estate demand, especially across tourist destinations. This rise in demand has led to a rise in property prices. All property owners are gradually noticing an appreciation in property value. As tourism continues to thrive, the real estate industry will significantly rise.
The boost in property values across the real estate industry is attracting the attention of investors worldwide. The appreciation value of the property will eventually lead to economic development. However, more development projects are coming up, bringing prosperity across the Cambodian real estate market.
Why is Tourism the Driving Force for Real Estate?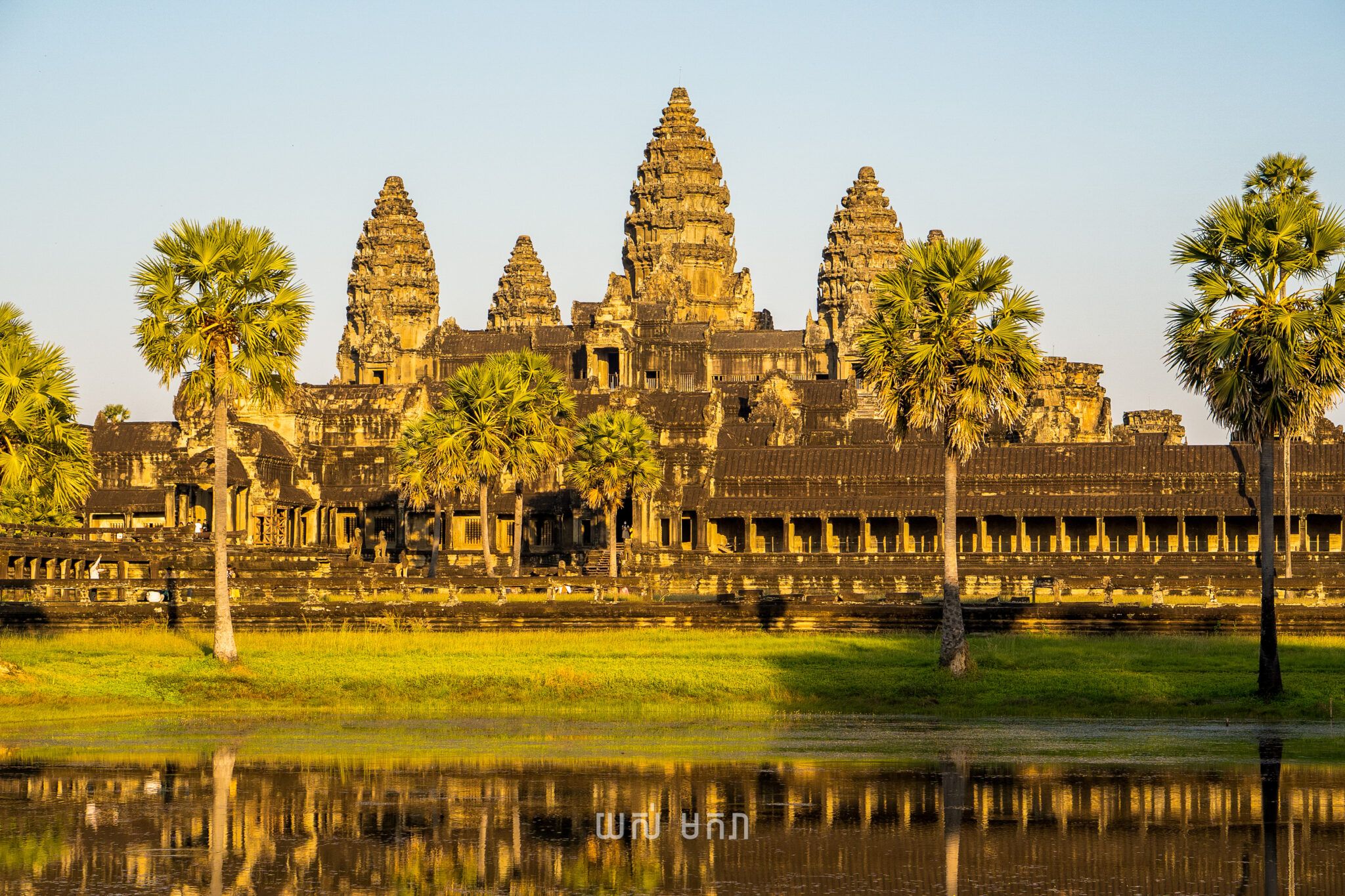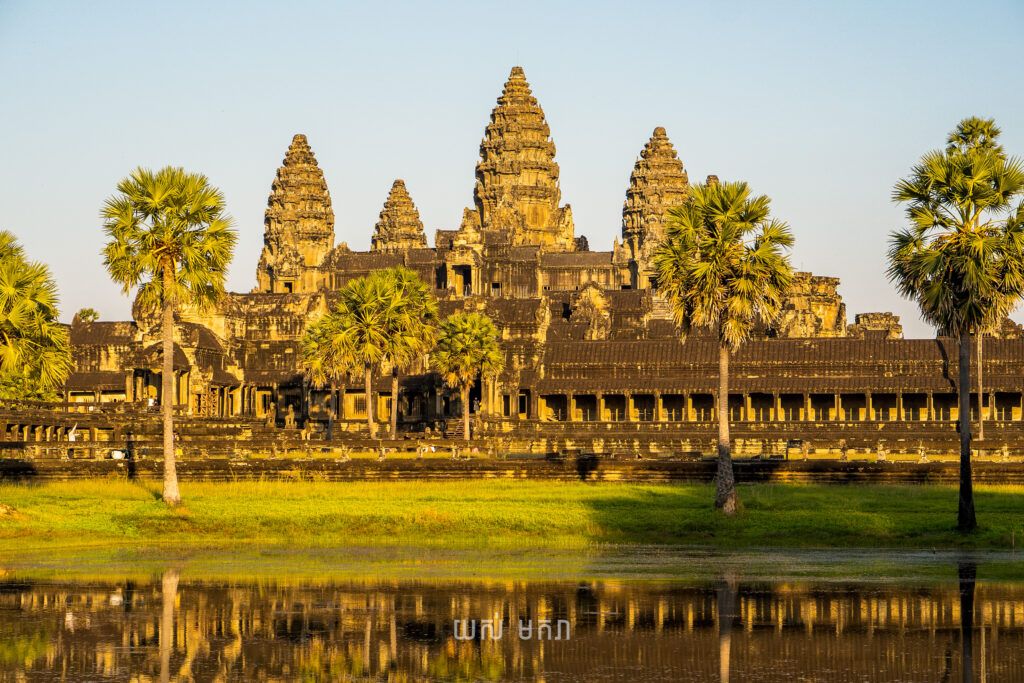 While we have already discussed how real estate is on the rise, isn't it important to know how tourism contributes to it? When tourism flourishes, you will have tourists coming in from different parts of the world in the country to visit. During these times, they would need a place to stay.
While some prefer Airbnb or staying in vacation homes than hotels, many tourists prefer having a more personalised experience which is why they prefer villas or apartments. If the tourists visit for a considerable time, they might want to go for condos.
Read also: Why it's Best to Buy Vacation Home in Siem Reap & Kampot
Apart from residential places to stay, tourism also boosts commercial businesses. We already know how hotels can stay in business. But, local businesses in shops and small restaurants can also stay in business. All these properties are nothing but real estate properties.
Real Estate Market in Cambodia in 2023
The Cambodian real estate market in 2023 is at an all-time high today. Whether you want to buy a commercial or residential property, IPS Cambodia real estate agents can guide you. The red-hot economy and the interest of foreigners have played an important role in uplifting the real estate market of Cambodia.
Cambodia is already on a growth spurt concerning real estate. Various prestigious properties are coming up in today's time. The region's political stability has been contributing to the growth of the real estate market in this region. No wonder it has always been a prodigal loot in the region.
Risks and Considerations While Investing in Cambodia's Real Estate
Some of the major risks that you are likely to face while investing in the real estate of Cambodia are as follows:
Various land disputes may arise that can pave the way to property loss.
The currency and exchange rates will constantly fluctuate in the market.
There are some foreign investment restrictions in Cambodia.
The legal complexities will pose some risk to Cambodian investors.
Conclusion
The economy of Cambodia may not seem that big when you compare it to the Asian market. However, the market is always rising if you take a bigger look. The hype Cambodian real estate investment can bring to your investor's portfolio is unmatchable. It is essential that you set up the funding thoroughly before making it to the market.
There is no time soon that the Cambodian real estate market will drop. With the massive boom in tourism, it is only expected to grow. Amidst such situations, you will need the help from experts who will help you analyze the market at its best and eventually invest.
Our agents have more than 5 year experience and knowledge in the real estate industry. We can help you explore the market and derive more benefits. Contact us to get started!