The cold rainy season is now back with a vengeance in Cambodia, making it the right time to tuck into layers of blankets and enjoy the weather! Besides warming yourself with clothes fit for this chilly season, eating the right food to keep yourself warm is the best thing to do. After all, drinking hot beverages and eating the perfect soup for this season can help alleviate the cold by a lot!
The great thing is that Cambodia has numerous soups you can eat in this season. To make it easier for you though, we have curated the best Khmer soups for the cold season. Check out what they are below!
Somlor M'chu Prolit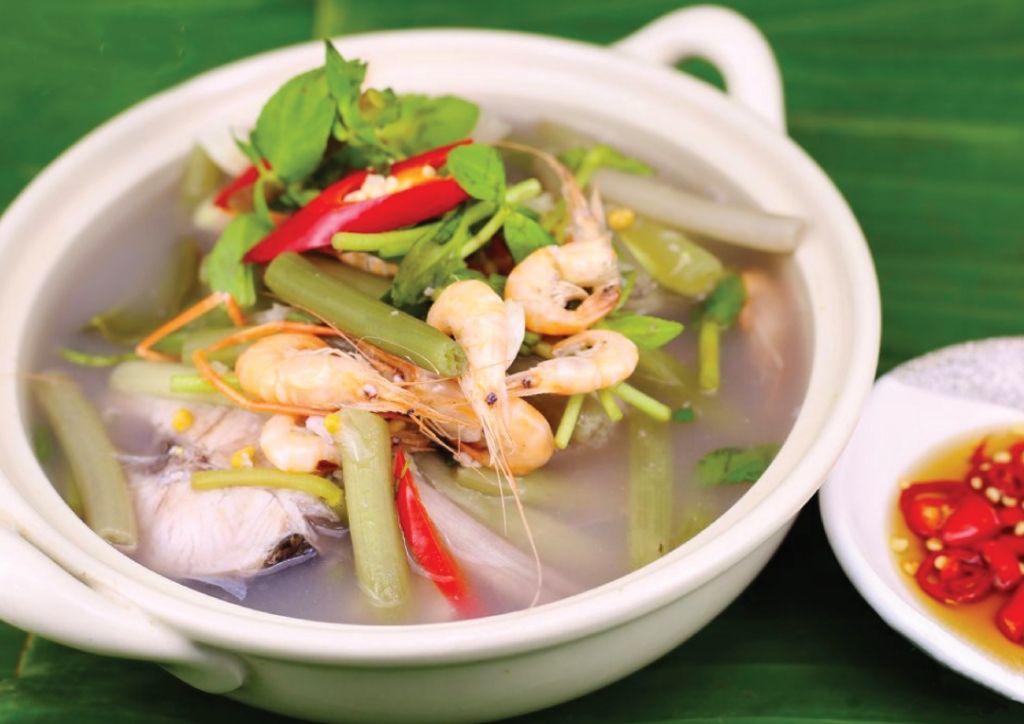 Looking for that perfect flavorful and sour soup that will thrill you down to your bones? Then you need to try Somlor M'chu Prolit! It's a fish soup filled with plenty of ingredients that are easy to find within Cambodia. Make sure to get a bunch of prolit, remove the black skin, then cut it to 4 centimeter pieces. For the fish, you can buy at least 300 grams of it and cut it into round slices to add to the soup. After that, get tamarind a piece of galangal to bring out the aroma of the food and reduce the fish smell.
Once you finish cooking, you can enjoy your Somlor M'chu Prolit properly, paired with other warm drinks or your favorite dishes!
Somlor Korko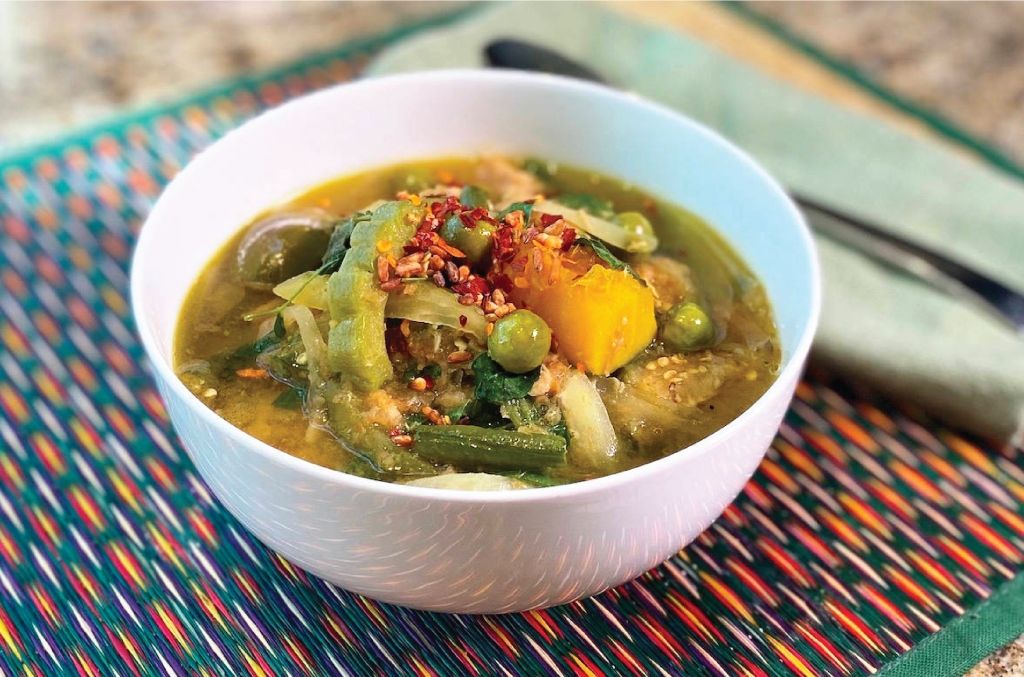 The perfect soup for the cold season is one that fills your stomach and warms your insides, which is exactly why Somlor Korko is the right soup for this weather! Otherwise known as a mixed vegetable soup or Cambodian Gumbo, this one is easy to prepare and will only take you a couple minutes.
Moreover, unlike other soups, Somlor Korko has a thick consistency and rich flavor, courtesy of the numerous vegetable ingredients. Not only is it a healthy soup since it has papaya, pumpkin, eggplant, and more, but it also has pork. In short, it's the perfect soup for vegetarians and those who prefer meat.
Sngor Chrouk Sach Morn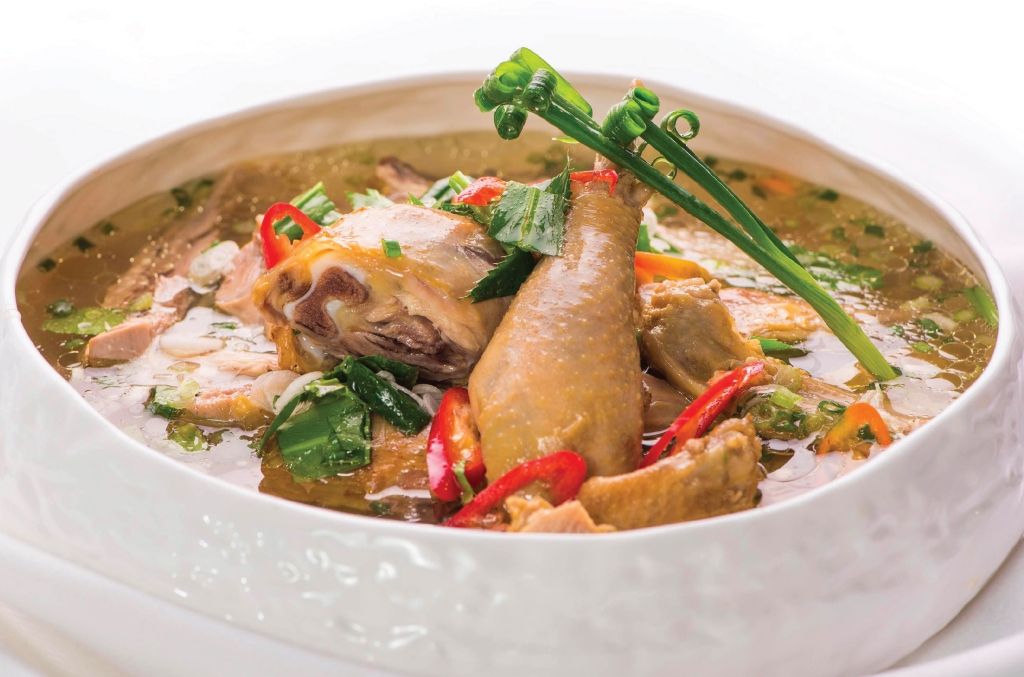 For those days where you crave something sour with a touch of bone-thrilling citrus, the soup that you need to eat is Sngor Chrouk Sach Morn! Not only is it hearty and filling, it contains chicken for you to be more than satisfied with.
Samlor M'chu Kroeung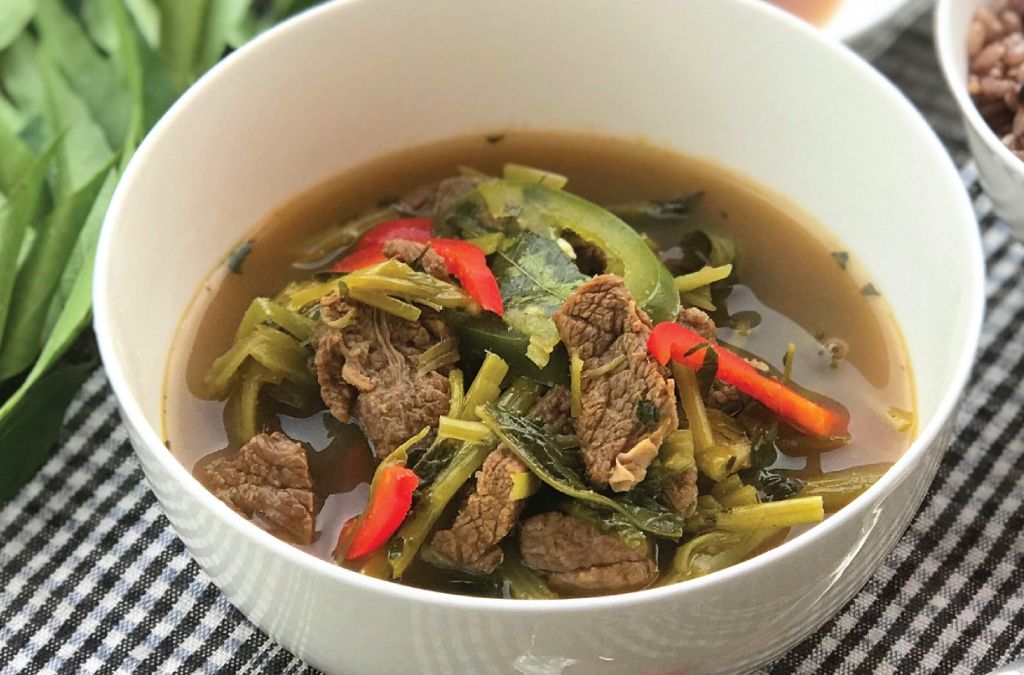 Whether it's simply chilly or it's drizzling outside, the perfect food for days like this is Samlor M'chu Kroeung. It's rich in flavor due to the combination of fish sauce, Kroeung Khmer paste, sugar, and more. It also has beef, fermented fish, and plenty of vegetables to fill you up!
Somlor Brahaer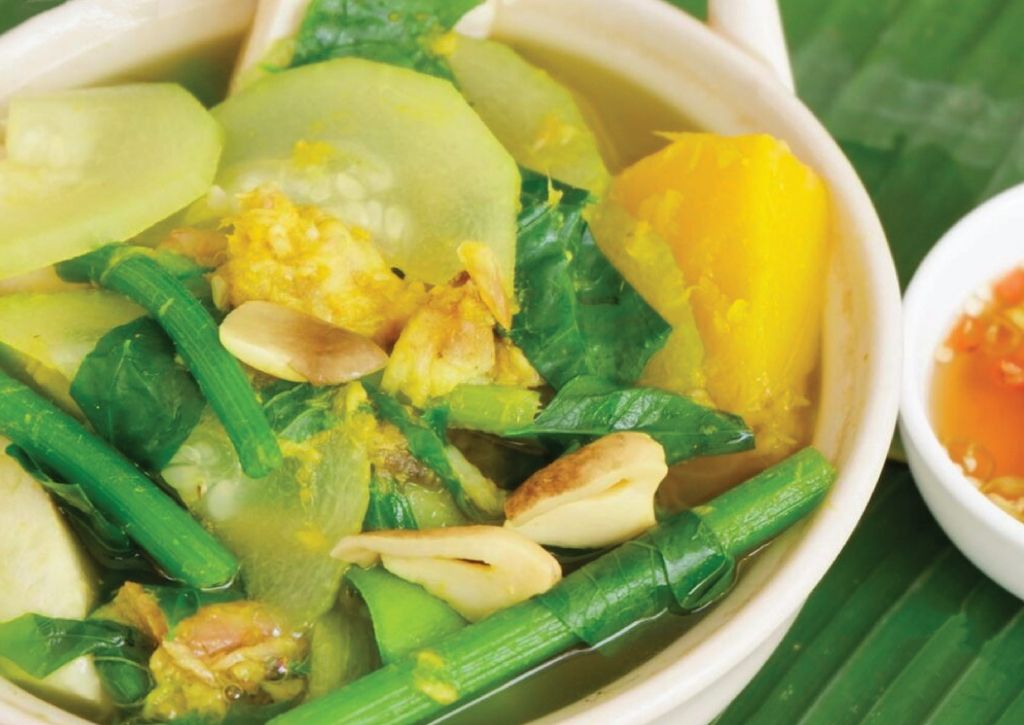 One of the great Khmer soups you need to try for this season is Somlor Brahaer since it has a combination of most of everything! Delicious and hearty, it contains vegetables, Prahok, and you can even choose the meat you want it to go with. To top it all off, lemongrass paste is added for that extra zing, which brings out a more delicious taste.