Vacation homes can both be a place for you to enjoy in on your leisure time and can serve as an investment to rent out and generate income but where can we find those?
Best locations for vacation homes are still places that are just a city or two away from you, so that you can get to your property easily and managed it with ease. There are so many obvious things to consider, however, it is time to highlight reasons that will make you feel that you are on vacation each time you stay in. We'll talk about two best places to choose from, Siem Reap and Kampot.
Siem Reap: The Gateway to Angkor Wat
The whole world knows about the beautiful city as the gateway to the beautiful structures of the Angkor Wat complex, which attracts many visitors each year and is one of the reasons for having so many interesting things to enjoy doing or going to, whether you're there for vacation or you're providing accommodation to vacationers.
It is jam-packed with bars, restaurants and hotels, or simply the places where you can have a great time being in, soaking you up with rich experiences from the culture in the area.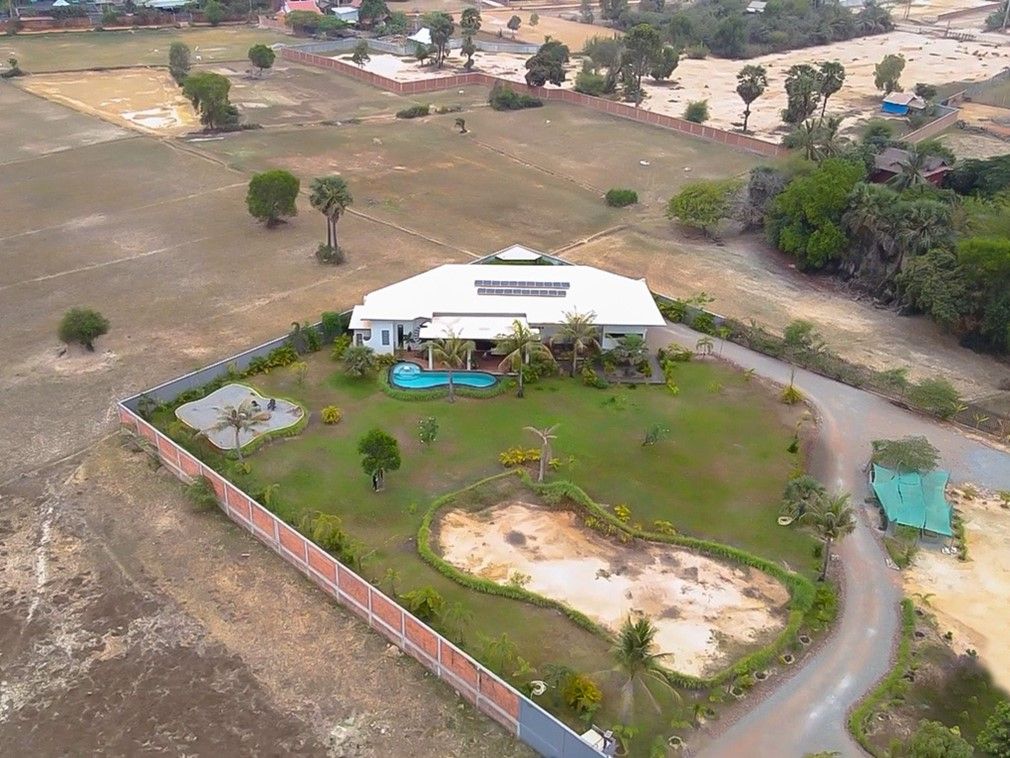 While looking for vacation home in Siem Reap, there are serviced apartments that many consider first before settling in for their own property, ranging from $250 to $450 per month. As you start your home hunt, you will encounter various types of homes, in fact Siem Reap provides the most beautiful villas and houses in Cambodia. There are colonial-style houses, traditional Khmer architectures, contemporary homes, and modern built villas.
The cheapest and most affordable house that you can buy from the market may cost around USD$50,000 to USD$150,000, usually found in suburbs or countryside areas. If you want a simple house yet close to the city, you can already find a good one within USD$180,000 to USD$280,000. Meanwhile, luxurious villas that offers first-class living can range from USD$500,000 to over USD$1M.
Building your own vacation home is also possible with great supply of lands available in Siem Reap, ranging from $50 to $2,000 per square-meter. The average land area can be in the range of 20 to 45 square meters and can go as large as 1,000 square meters.
Kampot: Cambodia's Capital of Riverside Relaxation
An easy-to-access respite from Phnom Penh and Sihanoukville, just down-south of the capital city, Kampot continues to gain popularity as place to buy real estate, especially vacation homes. Besides the accessibility, Kampot ha a number of points of interest including Kampot river, Kampot Pepper Farm, Bokor mountains, Kep island, and many more. Historically, Kampot was a top vacation choice of French elites because of its cool temperature between 21 to 30 degrees Celcius.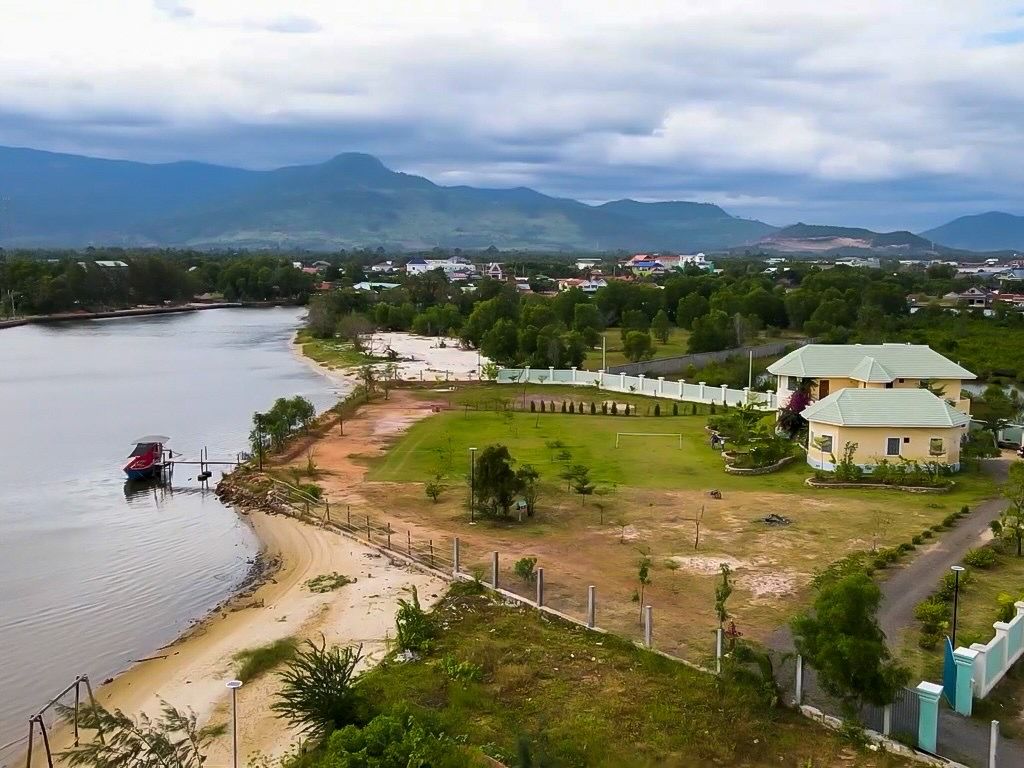 The riverside location of the Kampot River at the foot of the Elephant Mountains is one of the location's attractions for both tourists and locals especially later in the day, approaching sunset. Along the coast of the river, you can pick a spot where you can swim and kayak if you are the type who looks for such water adventures.
One other key feature you will need to know about Kampot is that it is more known for its salt fields where the salt water from the sea is brought into prepared clay fields and left there so that water evaporates to allow the formation of salt crystals.
Every year, thousands of Chinese, Japanese, European, Thai, Korean and American tourists descend upon Kampot and is a favourite weekend getaway for expats who live in Phnom Penh.
Consider that the highest number of visitors in Kampot is reached during the "high season" which takes place from around November to February. May and July also seem to be busy months. August is the peak of Cambodia's rainy season and is one of the slowest times for the province.
So, if you want to live in a coastal location, then this place is ideal for you. Among the affordable options are houses and lots, but mostly unspoilt lands waiting for development. Lands can go as low as USD$20 per square-meter to as high as USD$200 per square-meter.
Conclusion
Kampot offers living in a relaxed environment that is near the river coastline while enjoying the benefits of being in places that have lots to offer at an affordable price. Siem Reap gives you the opportunity to be in a location that is known all over the world, not only does it give you a chance to own property but also give you many entrepreneurial options to consider should you wish to do so.
The decision now rests on the kind of vacation home experience you'd love to have given these choices. Ultimately, you can still have the chance to come and visit both places and see for yourself the amazing world that awaits you in Cambodia.