Moving ahead with developing Cambodia further, numerous development projects have been set to launch over the last few years. These projects will improve Cambodia's economy, allow more employment opportunities to its residents, as well as make it easier for Cambodians to have a higher-quality life. It's especially true if the projects are to improve infrastructure within the country.
Currently, there are six infrastructure projects in the works that will drastically improve the country. To know what these projects are, we have compressed them into a short list. Check it out below!
Koh Norea Development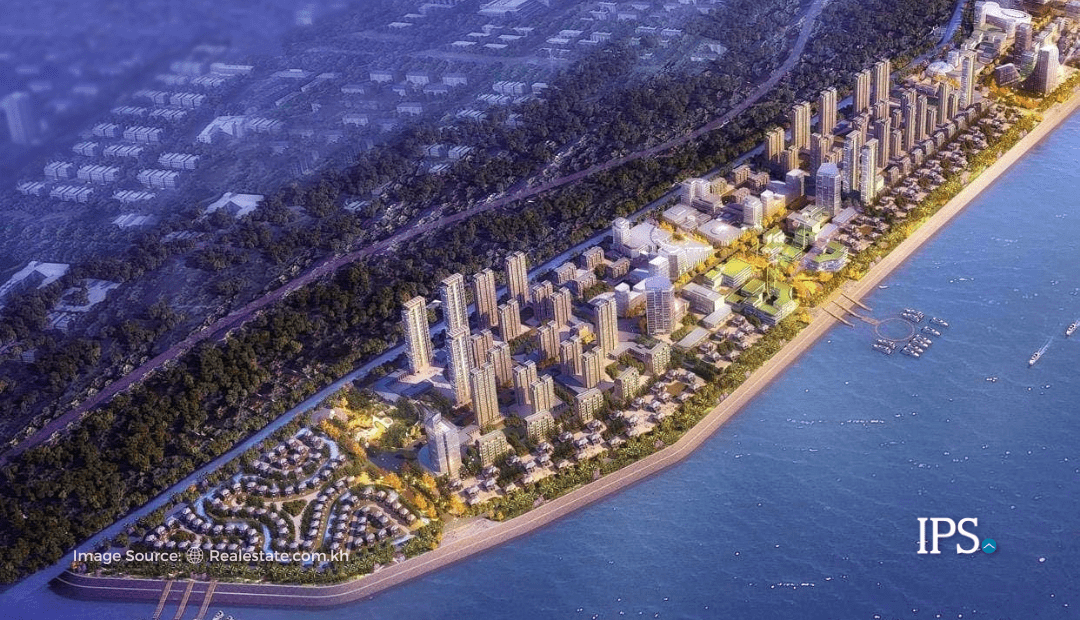 One of the biggest projects you need to know about is the Koh Norea Development, which will create a satellite city in Chbar Ampov within Phnom Penh. It will cover 125 hectares of land that will include residential areas, medical centers, schools, commercial areas, and more. Banks and other entertainment areas like parks, malls, and the like are also included in the plan.
Currently, the project is expected to house 50,000 people once it's completed and will generate 7,000 jobs at first. However, it can create up to 10,000 jobs once the city and all its areas are running daily.
The Koh Norea Development is a $2.5 billion project led by the Overseas Cambodia Investment Corporation (OCIC). Not only will the city be created but part of the project will also develop two bridges that will connect the city to other areas. The first bridge will connect Koh Norea to Koh Pich, which will be 824 meters in length and costs $38 million. The second bridge costs $1.6 million and connects Koh Norea to the National Road 1 at 16 meters in length.
This whole project by OCIC broke ground in 2020 and has reached 30% completion in the middle of 2022. The city is expected to be completed by 2023.
Rail Construction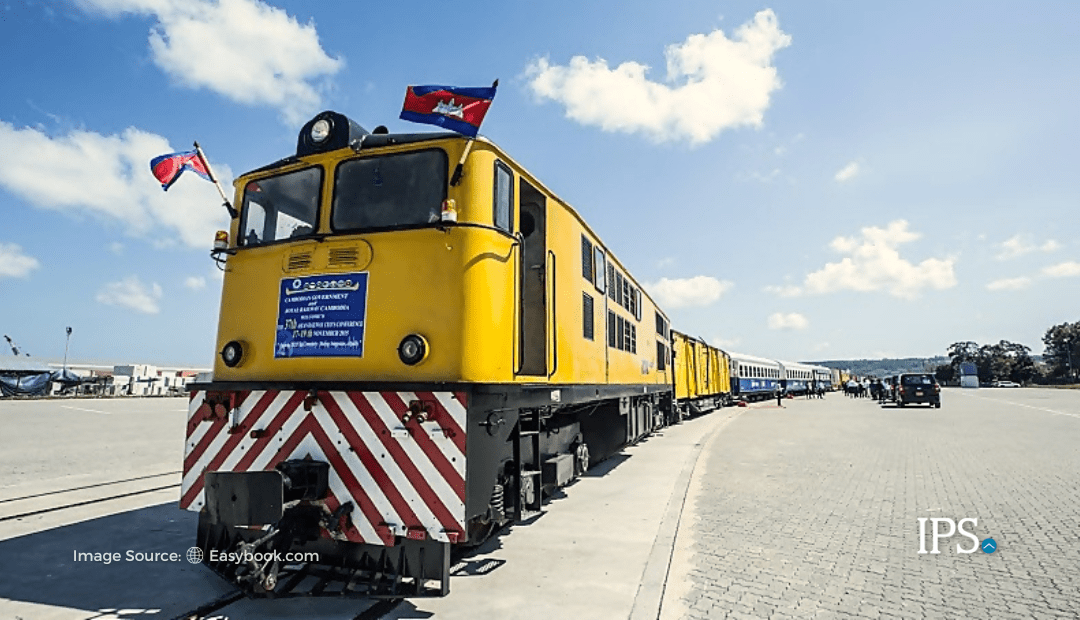 There's always room to improve when it comes to Cambodia's transportation system. This is especially true considering it's a developing country with many rural areas. In this case, one of the most talked about projects for the past few years is adding a modern railway system.
Back in 2019, a feasibility study was conducted, funded by the Chinese, about developing a monorail system in Phnom Penh. Following this was another feasibility study funded by the Japanese on establishing an electrically powered automated gateway transit (AGT) system. However, both projects didn't come to fruition due to the high costs of the projects. Other studies followed but no specific railway projects have been launched yet, although it's to be expected that a proposal will be developed,
Cambodian Airport Projects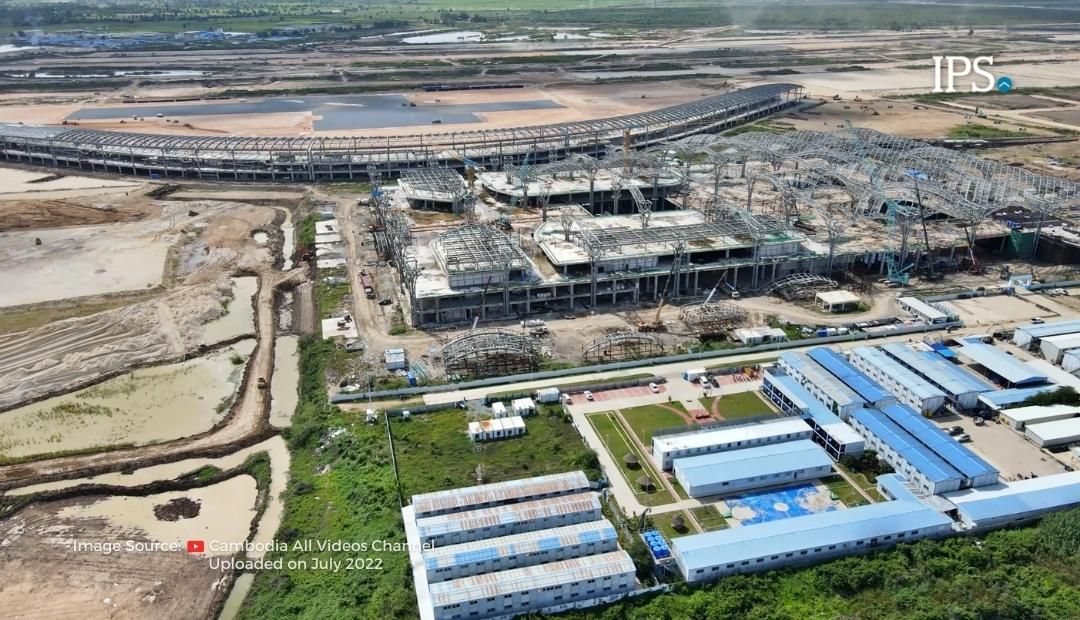 Prior to the global pandemic, the tourism industry in Cambodia is steadfast in providing a large part of its profits. While the sector slowed during the pandemic, it's picked back up again with tourism raking in $26.96 billion in 2021 alone. Since it's a priority, numerous airport projects are being developed in the country, with the latest projects being the following:
Techo Takhmao International Airport: This airport is led by OCIC, Cambodia Airport Investment (CAIC), and the government, which will be located in Southern Phnom Penh, in Kandal Province. It will be an international airport hub that can handle 13 million passengers a year in its first phase, 30 million in second phase, and 50 million passengers by its last phase.
Dara Sakor International Airport: This airport is located in Koh Kong province and is set to start operations in the middle of 2023.
Sihanoukville International Airport: The VINCI airport developer plans to upgrade this airport in early 2023.
Siem Reap Angkor International Airport: Currently this airport is still being constructed. It's expected that it will be 90% completed by March 2023.
Kampot Tourist Seaport & Deep-Sea Port
One of the biggest development projects that have been pushed back due to the pandemic was the Kampot Tourist Seaport, which has a wharf that's more than 123 meters in length and 11 meters wide. This includes restaurants, bathrooms, reservoirs, and other facilities. This port is expected to accommodate 1 million tourists yearly.
Besides that, a Deep-Sea port started construction in Kampot province with a project estimated cost of $1.5 billion. It's expected to accommodate large cargo ships up to 100,000 tonnes, since the port will have a water depth up to 15 meters.
Korea-Cambodia Friendship Bridge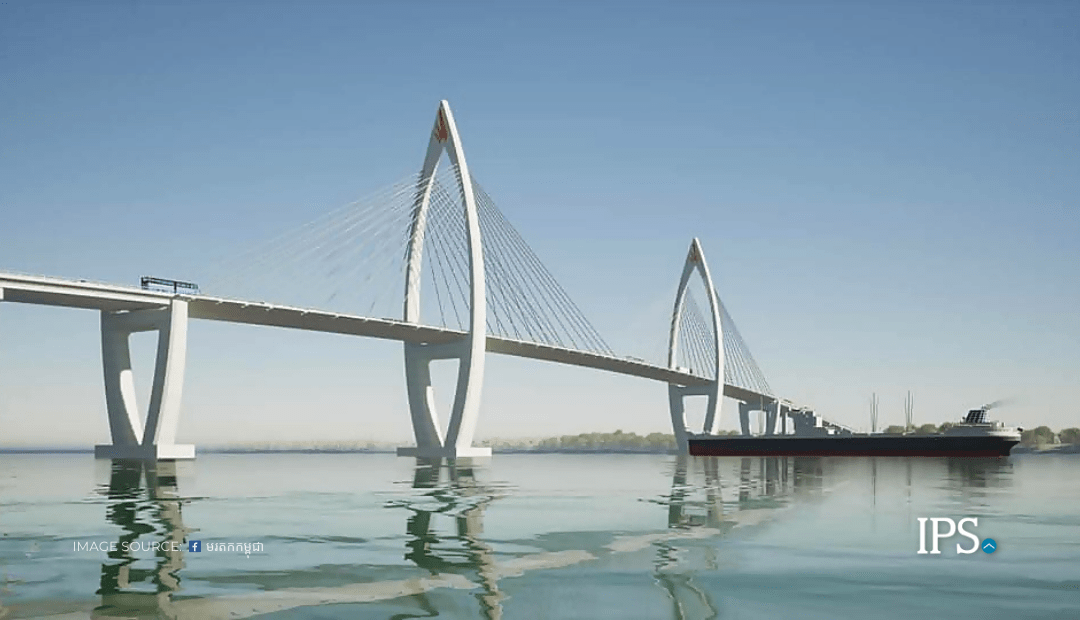 The Korea-Cambodia Friendship Bridge will be connecting the Mekong River and Tonle Sap River in the Kandal province, with Korea pledging $1.5 billion as an economic development loan to the Kingdom. This project is expected to cost $245 million and will be completed within four years.
New Expressways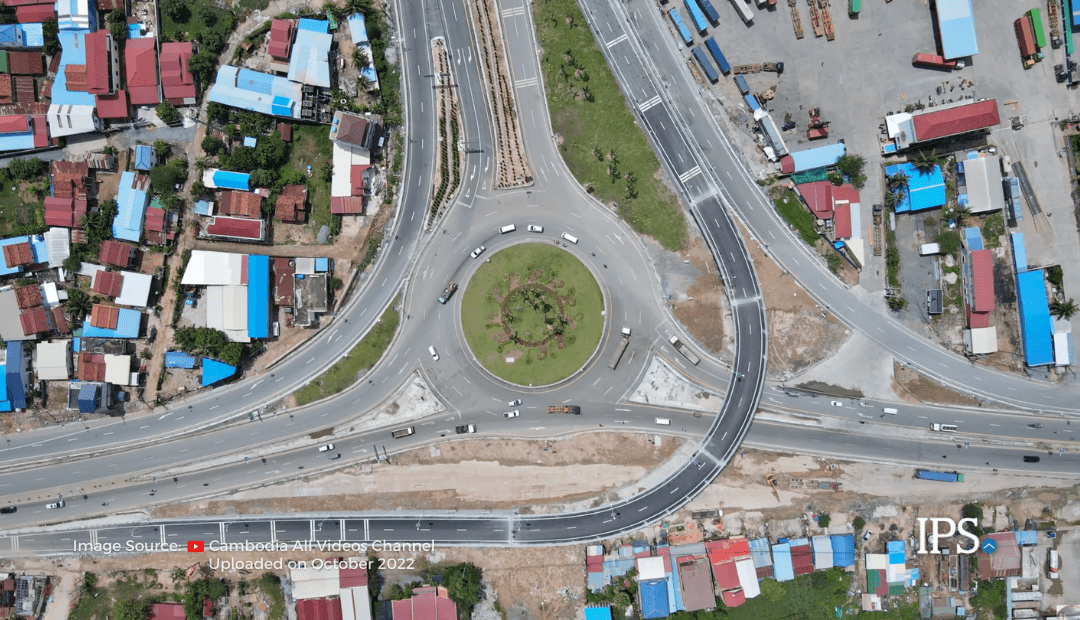 Connecting different cities has been an ongoing plan within Cambodia for the past few years, especially after the Phnom Penh-Sihanoukville Expressway was seen to be successful. Currently there are more road expressway projects that are being developed as you can see below:
National Road N33: This will be created to connect Kampot town with Kep
National Road N31: This will be created to connect Takeo province with the Kampot province
Phnom Penh to Bavet Expressway: This $1.63 billion project is currently being constructed.
IPS Cambodia Real Estate
Average rating:
0 reviews