The real estate landscape in Cambodia has evolved dramatically since 2010 when strata title became the new form of property ownership. The residential sector was quick to adapt to the new system and has seen a large influx of condominiums offering strata ownership options. Now, the office strata-title market is beginning to emerge, and investors can take advantage of its early stages and strong demand.
The concept of strata-title ownership in the office market is just catching on in the region and is trending along with Phnom Penh's growth as a business hub. Strata-title offices are a way of investing in real estate without having to own the whole building or land it sits on. Instead, investors can purchase multiple offices or entire floors, within a single complex, allowing investors to diversify their holdings while also retaining some control over their property investments.
Having seen many successful investors in the strata condo market, more developers are jumping on board to increase the supply of strata offices. 2016 marked the beginning of this trend with the launch of three strata-title office projects: Flatiron, GIA, and Diamond Twin Tower.
Many investors are recognizing the benefits of strata-title offices as such arrangements provide more flexibility than traditional ownership models. This is because they can achieve higher returns with less risk and hassle. Owners do not need large sums of capital to construct an entire building nor the work of managing the design and build of a project. In addition, they make fewer investments in maintenance costs associated with other types of real estate investments such as residential or retail properties.
Management of strata office investments tends to be easier with the responsibilities of fit-out and finishings shouldered by the tenants and not the owner itself. The tenants are also responsible for restoring the units to the pre-handover condition when they vacate the property. Hence, there are far fewer responsibilities and lower costs related to prepping a space for the next tenant.
With an increasing number of companies establishing their headquarters in Phnom Penh, and businesses moving to higher-quality offices, there is a growing need for strata office investment. This investment potential will become even more attractive with ODOM Tower entering the market, the first strata-title office to be built along Cambodia's Norodom Boulevard.
ODOM is the latest project of Urban Living Solutions (ULS), known for its innovative developments in Phnom Penh and Siem Reap such as Rose Apple Square, Bakong Village, Factory Phnom Penh, Urban Loft, and Urban Village Phase 1.
Reminiscent of Bangkok's Mahanakon and Kuala Lumpur's Twin Towers, ODOM will rise as an iconic statement in the Phnom Penh skyline. Other estates mentioned in neighboring Southeast Asian cities tend to lure investment and be a symbol of high economic growth.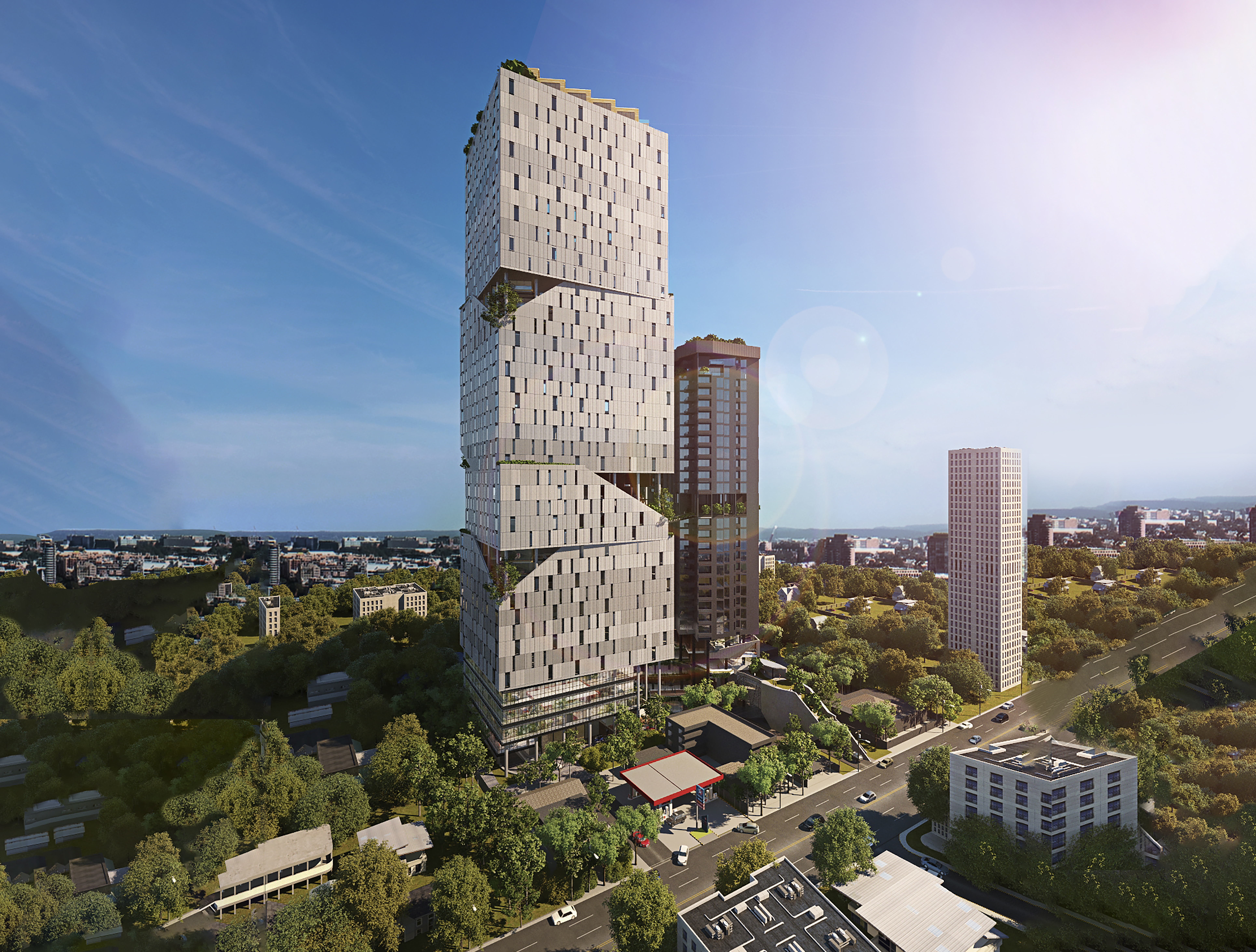 Strategically located at the stretch of Norodom Boulevard, ODOM's presence sits at the heart of Phnom Penh in between two thriving districts of BKK1 and Tonle Bassac. It offers both a prime location and prestige with an address that guarantees long-term value.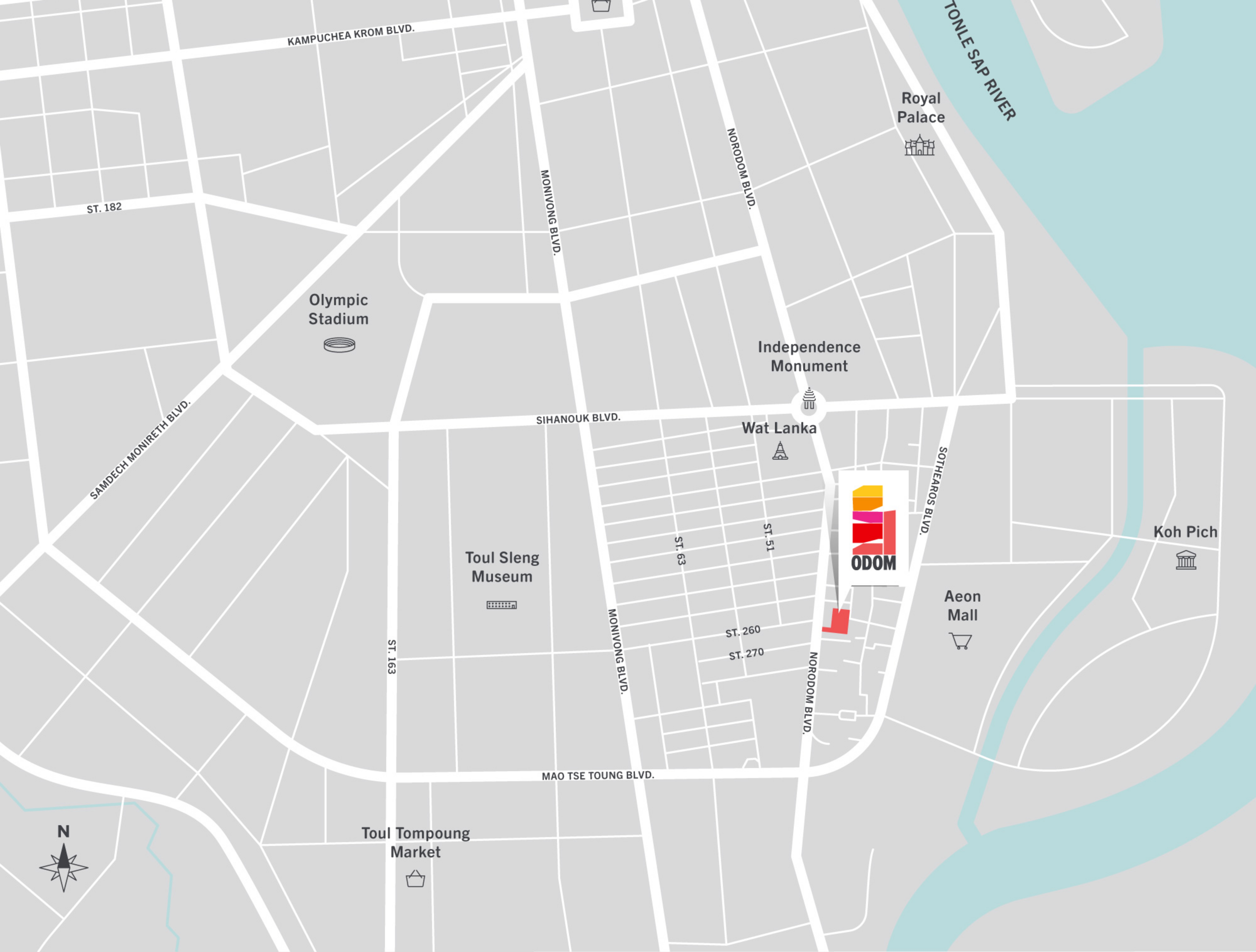 Built on one of the few remaining plots in the Tonle Bassac area, the 5,825 sq.m site will become the defining feature of the skyline leading to Independence Monument.
ODOM features 43,000 sq.m of customizable, strata-title offices inside a 45-story concrete-over-glass tower, inspired by the stacked stones of Angkor Wat temples. The materials and design were selected to reduce heat buildup and environmental impact. The podium level, known as ODOM Square, will include a curated mix of top retailers, boutiques, food and beverage outlets, and trendy lifestyle offerings.
Designed to carry the principles of sustainable urbanism, ODOM is LEED gold pre-certified, integrating energy-efficient and environmentally smart designs. The six "Sky Villages" throughout the building allow tenants an innovative way to venture outdoors without the need to travel down to ground level.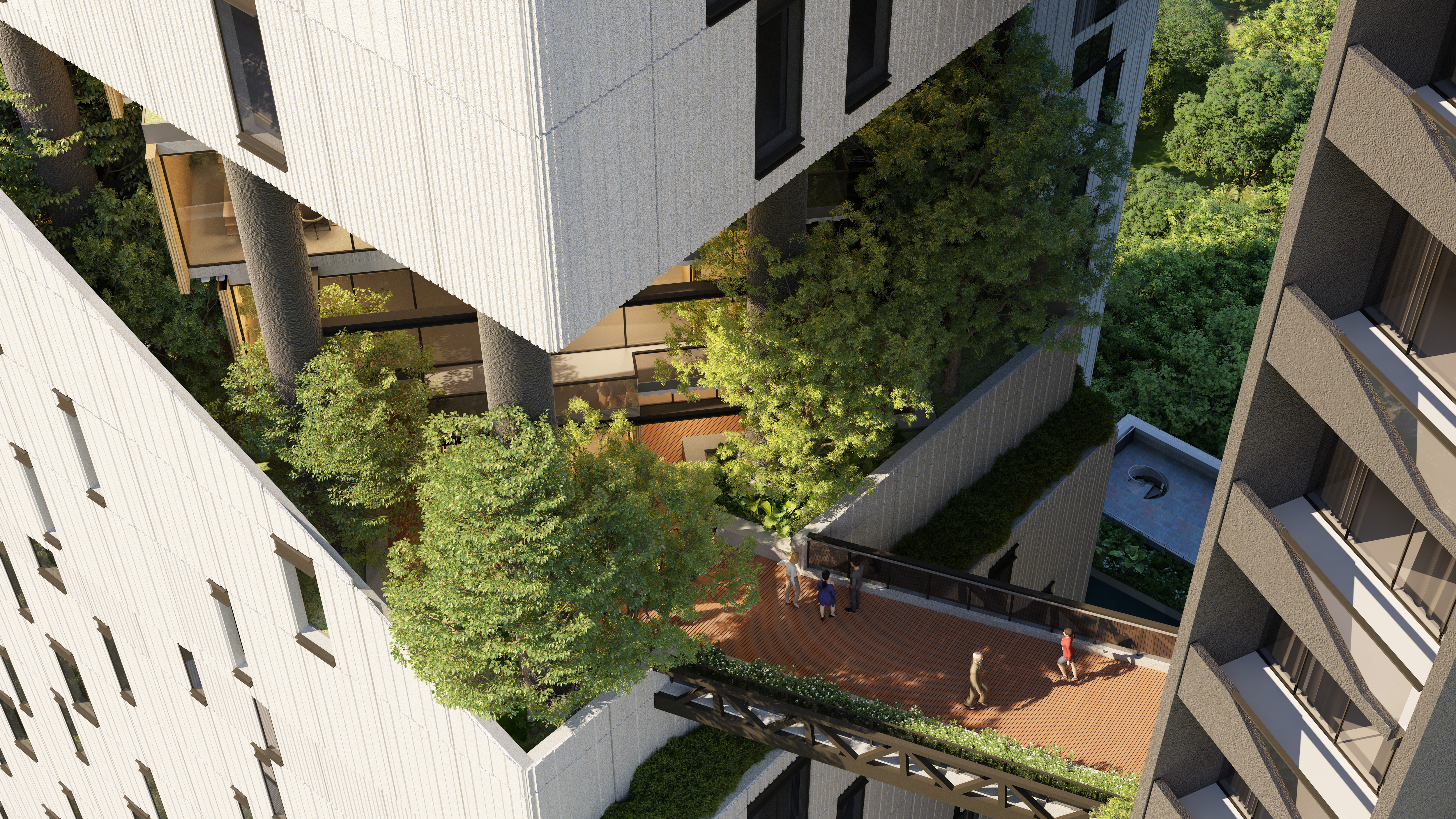 The central location, architectural design, 7,300  sq.m of green space, and shared amenities of ODOM combined with Grade A strata-title offices make this mixed-used development a game-changer for Cambodia. But ODOM is not just another pretty building. Investors can generate a higher ROI over time with potential 15% rental increases every five years based on historical trends in the city. The location and quality will also help long-term appreciation. Recent projects and trends in the capital make a 6% annual appreciation on the property value realistic.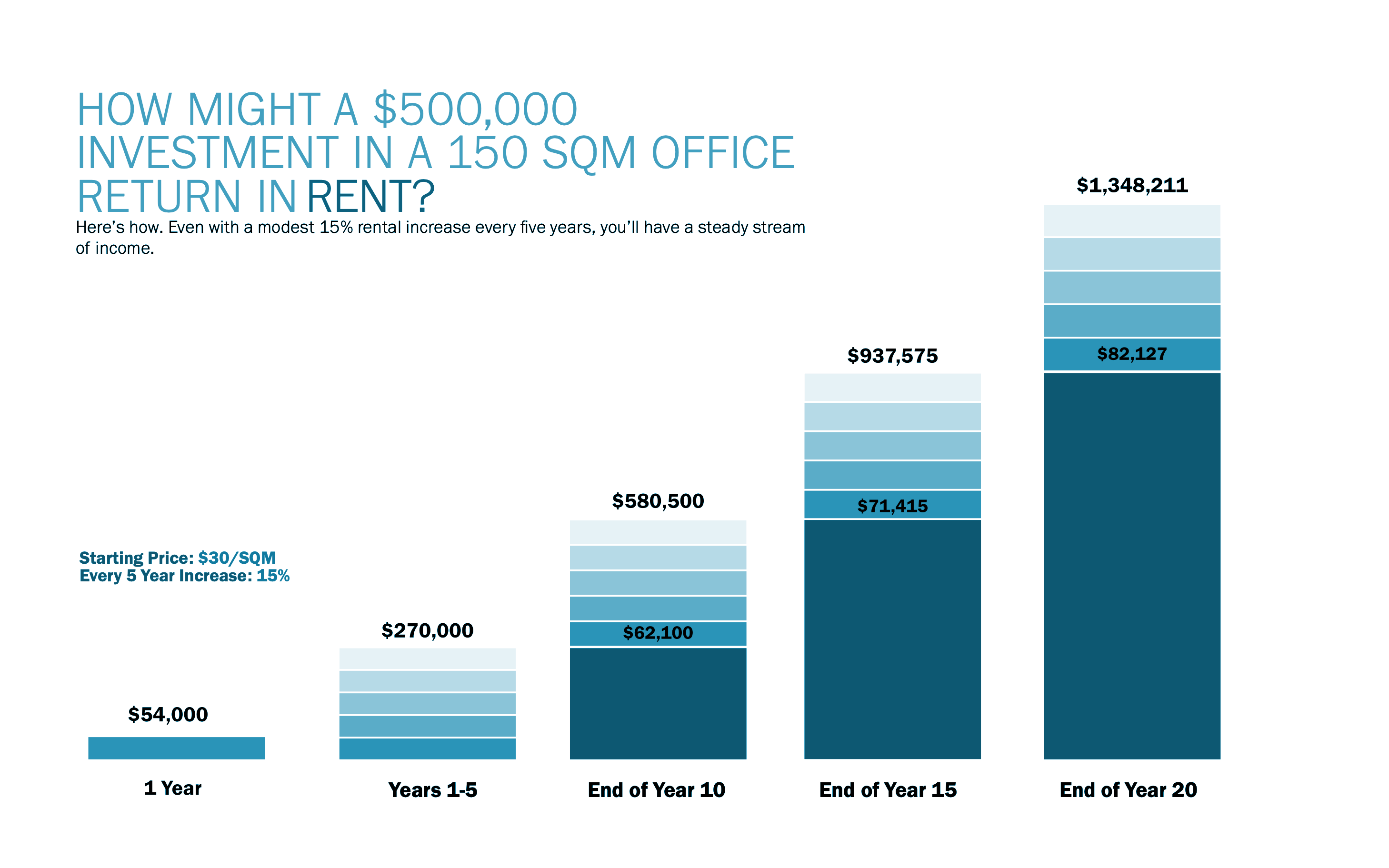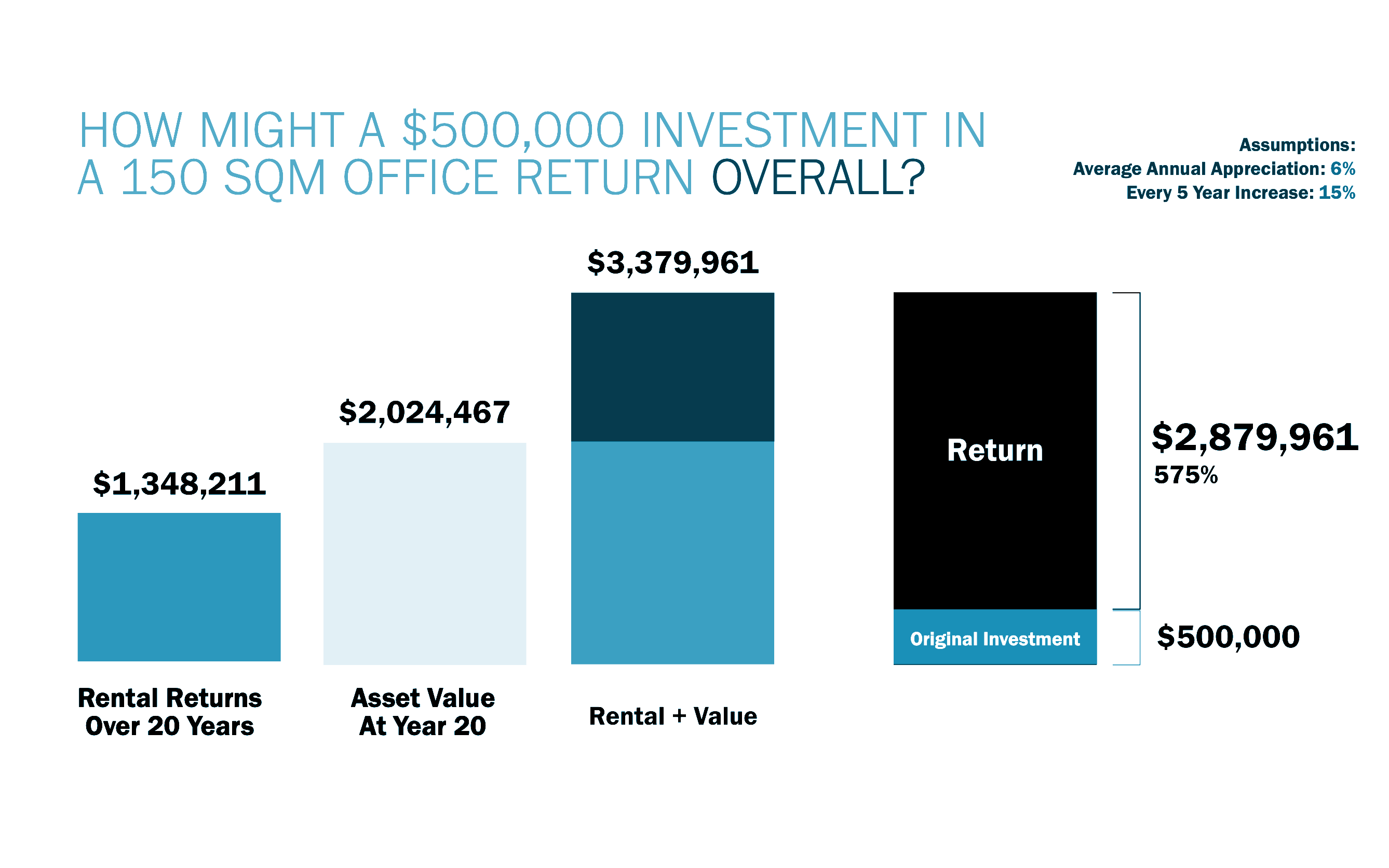 Phnom Penh's CBD office spaces has led the market in terms of rental yield and property value appreciation, producing higher ROI than residential condos and landed residential properties. This is attributed to the longer-term contracts on office space which can provide a steady stream of income with less time and effort than residential counterparts.
With ODOM set to break ground in April, early investors can take advantage of the special off-plan rates before the prices increase during the pre-construction progress.
To learn more this development, visit our Odom page. For booking units or viewing appointments, contact us!
IPS Cambodia Real Estate
Average rating:
0 reviews