Government calls for more developments in Southern Phnom Penh
With approval from the Council for the Development of Cambodia (CDC), Aeon mall 3 is in progress of construction which broke ground last October 2020.
This project is set to occupy 174,000 square meters in gross floor area, which is a lot larger than Aeon 1 and Aeon 2 combined. That said, Aeon Mall 3 investment value is highest at $290 million than that of Aeon 1 with $205 million and Aeon 2 with approximately $120 million investment.
According to Hyundai Engineering and Construction Co. Ltd., the main contractor of the project, Aeon 3 is expected to operate in 2023 and will add to the 4 percent gain in retail space this year.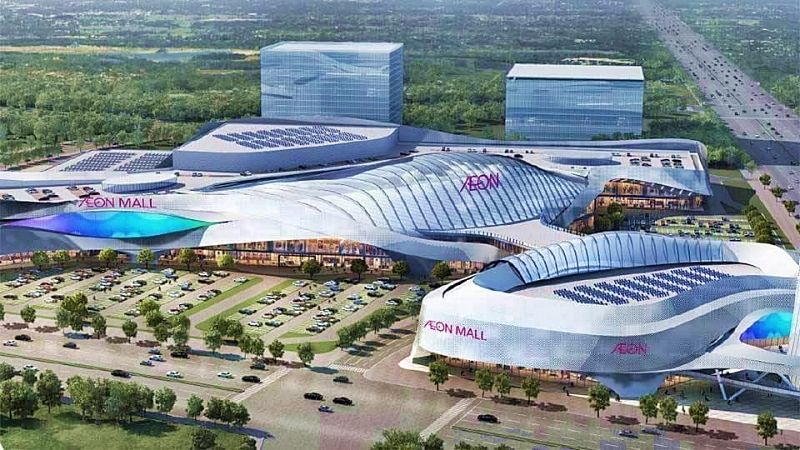 Reports say, Aeon 3 shopping mall, once completed, would become the largest retail complex which presents endless opportunities. Located in Chak Angre commune, along Hun Sen Blvd. within Meanchey's district, Ann Thida (managing director of CBRE) said
"There are no supermarkets or malls yet in the southern part of Phnom Penh, so it shows a potential."
In late August (2020), a senior government official already called the attention of property developers to focus in developing more projects in the south of Phnom Penh.
"We urge developers to look into other potential areas, especially the area of new Phnom Penh International Airport in Kandal province."
– General Kun Kim, senior minister and secretary general of Cambodia Veterans Association
Only 18 km from Aeon 3, the new Phnom Penh international airport is being developed and will be divided into three phases, whereas the first phase is expected to open in 2023.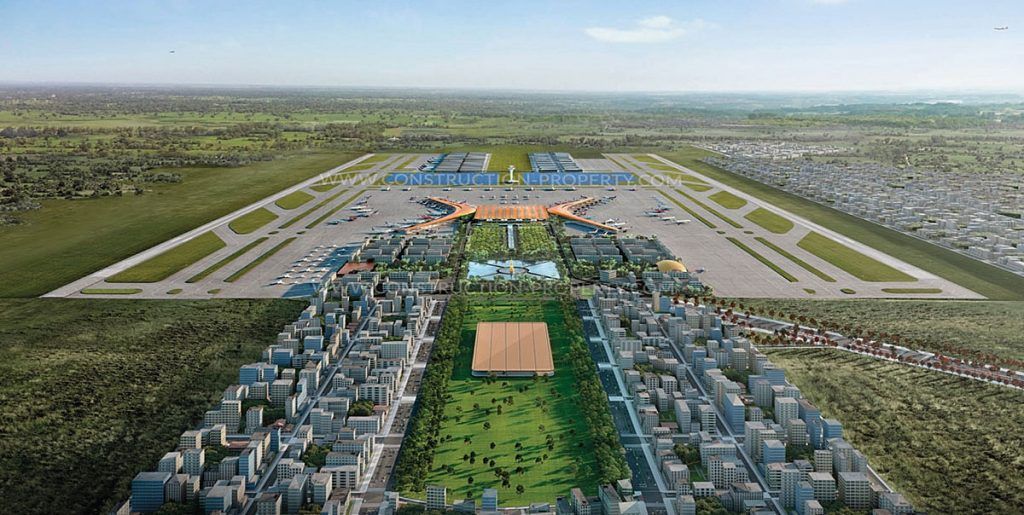 When finished, Chrek Soknim (president of the Cambodian Valuers and Estate Agents Association) said it would help boost the country's property and construction sector and will attract more investors.
This massive project by Overseas Cambodia Investment Corporation (OCIC) will occupy over 2,600 hectare of land area and will be designed by Foster & Partners, a prestigious international firm.
Built to become a 4F class airport, the new Phnom Penh international airport would be the ninth largest airport in the world, next to Chicago O'Hare airport, and followed by China's Beijing Capital International.
Based on the master plan, it will be capable of accommodating up to 27 million passengers which will rise up to 30 million passengers by 2050, as well as handling large long-haul aircrafts.
Expected developments around the airport are namely: warehouse projects to distribute and store goods from the airport, as well as restaurants, shopping malls, accommodation and other residential properties.
Interested in buying properties at South of Phnom Penh? Check out these properties:
Properties available in Khan Chbar Ampov
Properties available in Khan Meanchey