UPDATED on July 21, 2023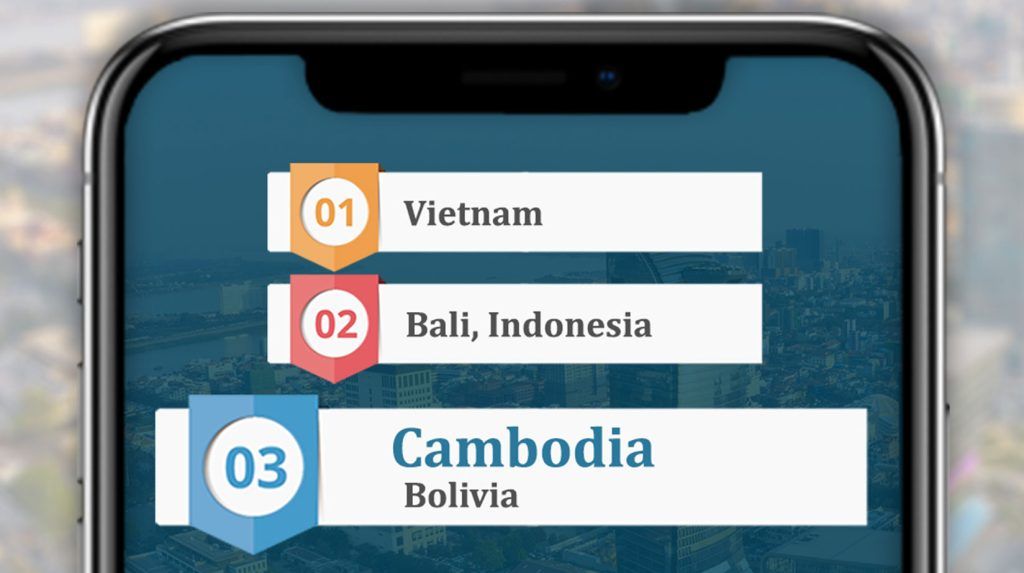 International Living has hailed Cambodia one of the most affordable places for expats to live and even retire comfortably, ranking the Kingdom third in a 2022 data-driven survey factoring in housing, daily utilities, groceries, transportation, and even unexpected costs.
With relatively cheap basic amenities, it is no wonder the country's cost of living has made it a favorite among expats and retirees if they want a comfortable and luxurious life. Cambodia tied at 3rd place with South American nation Bolivia, Bali, Indonesia comes in 2nd, with Vietnam as number one.
Low-cost housing, food, and transport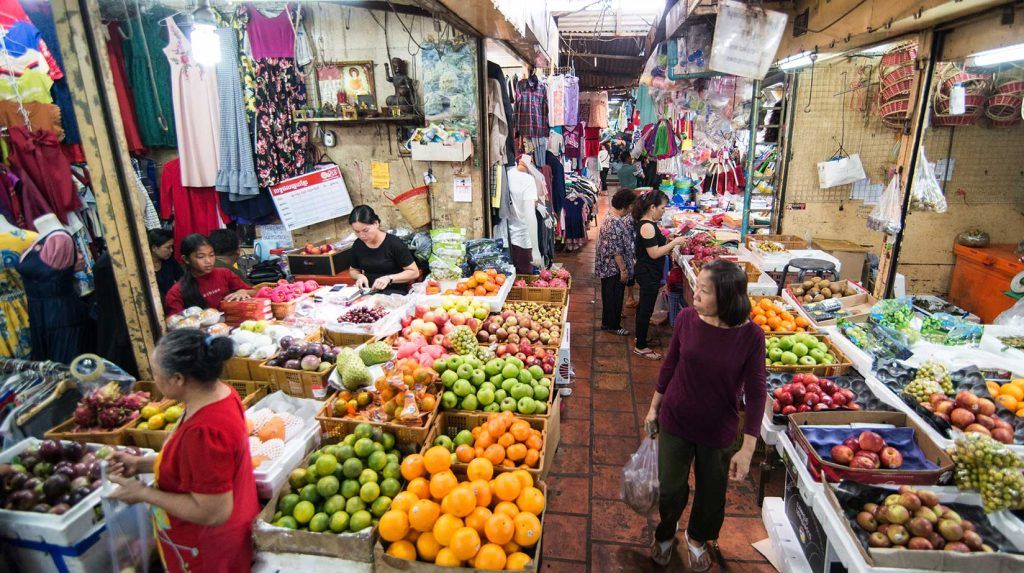 A high-end, single-person unit in the city costs around $300 per month, with lower rental options available among more laidback properties. Even for families, it will be easy to find a multiple-bedroom flat or link house within the same price point.
Meanwhile, quality and filling meals can be found across a wide range of streetside vendors and fusion restaurants, thus catering to various budgets and preferred cuisines. Of course, food gets even more affordable if one goes the route of buying raw materials in the local market or grocery store and doing meal preparation at home.
As for transportation, the entrance of app-controlled services like Grab and PassApp enforced both better price control as well as convenience. A short ride costs 3,000 ($0.75) for every kilometer, which makes money go a long way in terms of getting around.
Utilities such as gas, electricity, and Internet also come at a cheaper price compared to other countries. As basics like these can be covered by a simple budget, a $1,000 monthly budget can already offer a very comfortable lifestyle as attested by many expats.
A respondent of International Living also shared that "one person could budget between $500 and $1,000 per month in Phnom Penh, eating at inexpensive local restaurants… and indulging in minimal luxuries.
"In other localities, the cost of living will be anywhere from 10% to 25% less than in Phnom Penh."
Quality healthcare and luxuries within reach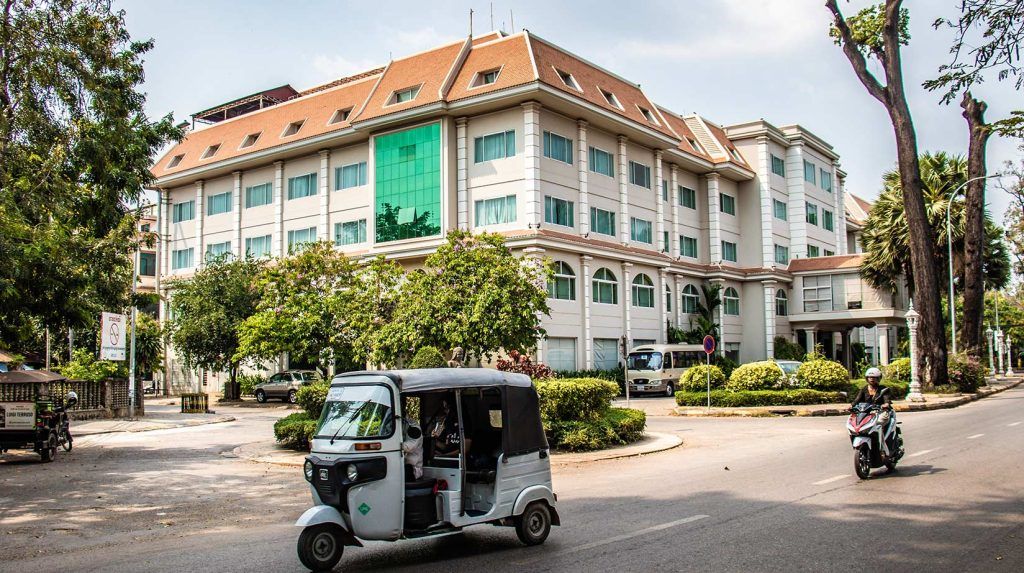 With aid from international organizations like the World Health Organization (WHO), the Cambodian government has been able to drastically improve the quality of health services available in the country.
As a result, foreigners can be assured of living close to hospitals with state-of-the-art equipment and internationally strained experts, as well as well-stocked pharmacies and health stores. Retirees can purchase maintenance medicines and supplements hassle-free and seek specialists for treatment whenever needed.
While there is a difference in medical service charges among locals and expats (some institutions double the price for foreigners), the standard of treatment at international hospitals is well worth the price and at par with what you would expect overseas. Moreover, vegetable markets and supermarkets include plenty of affordable options for maintaining a healthy diet. Many of the latter are even equipped with exported products so one can enjoy a taste of home even while living in Cambodia.
As mentioned above, quality meals can be found for a good price in the wide selection of restaurants you'll find in the country, particularly in central city districts like Boeung Keng Kang 1 in Phnom Penh or the Pub Street area of Siem Reap.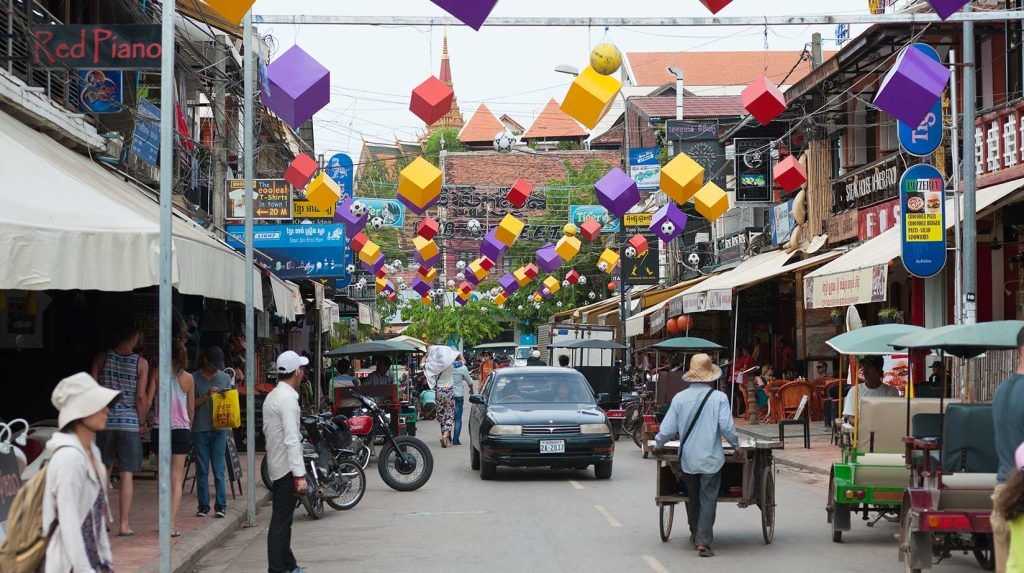 It's no wonder then that the Kingdom has a thriving nightlife scene, with dynamic clubbing and pub experiences set out to various tastes. This urban landscape is just among many other reasons Cambodia is an enticing place to live not only for retirees, but also young professionals building their careers and even families.
Diverse opportunities in education and employment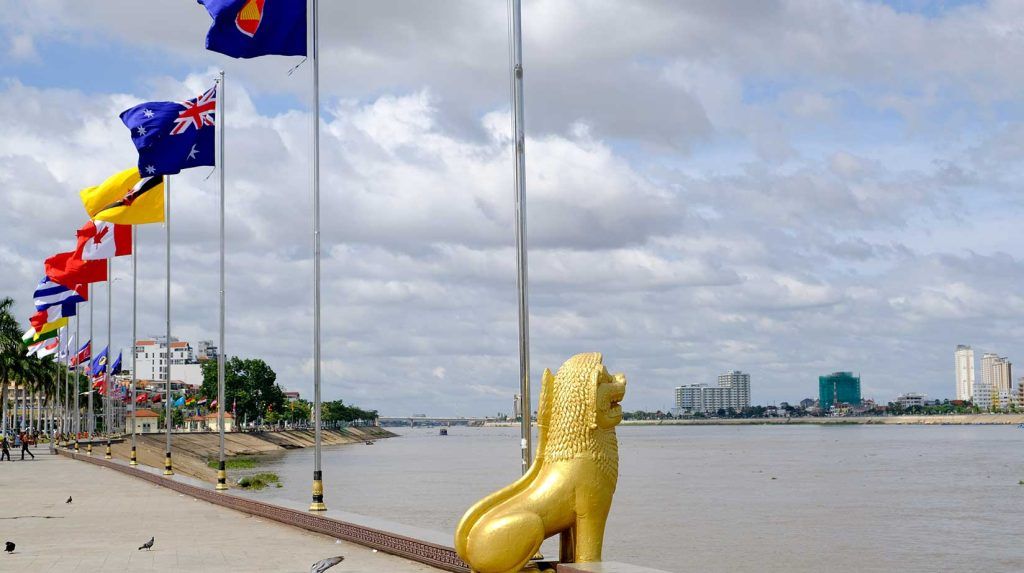 Settling down in Cambodia long-term is not just for the solo go-getter or those in their golden years. The wide options for international, "third-culture" schooling present a safe and multicultural environment great for raising independent and creative children.
Meanwhile, it's no secret that expats are in demand across various fields, including teaching, finance, information technology, and business management. The multicultural setting of the Kingdom also makes it the perfect training ground for NGO work.
On average, foreigners can earn between $1,000 and $3,000 depending on the industry and position held. This would be enough for a comfortable life in a Western-standard apartment, dining out at mid-range restaurants, and even premium subscriptions like a gym membership.
High quality of life and low cost of living make Cambodia a wonderful place not just to retire, but to settle down and enjoy the peak of your life.
FAQs
What are the most affordable cities or cheapest places to live in Cambodia?
Here is the list of the most affordable cities and best places to live in Cambodia:
Phnom Penh
Siem Reap
Sihanoukville
Kampot
What is the average cost of rent in Cambodia?
The average cost of rent living in Cambodia is:
Studio Apartment $250.
Single Unit Apartment 1 Bedroom $650.
Single Unit Apartment 3 Bedroom $1,200.
Villa for Rent 3 Bedrooms $1,500.
Serviced Apartment 1 Bedroom $1,000.
Serviced Apartment 3 Bedroom $2,000.
How much does it cost to live in Cambodia?
If you're a family of four, the average cost of living in Cambodia as an expat is $2,112.1.
Can I find employment opportunities in Cambodia?
Finding employment opportunities and jobs in Cambodia isn't hard, especially if you're flexible. You can give a head start with CamHR and Bong Thom Classifieds.
Is it safe to live in Cambodia?
Many expats living in Cambodia say that this kingdom is a safe place to live.
What are the banking services available for expatriates in Cambodia?
Deposits (savings, current and fixed accounts) in KHR, USD, THB, and Euro etc.
Loans: Commercial, SMEs, Housings, Consumers
Guarantee Service
Trustee Service
Foreign Exchange
Travelers Cheques
Trade Finance: Letter of Credit
Local and international money transfers
ATM Service
International Credit Cards
What are the requirements for obtaining a long-term visa for living in Cambodia?
To obtain a long-term visa, you must provide the required documents like your passport, letter of employment, and the associated fees to your travel agency or the Department of Immigration.
How to find accommodation in Cambodia?
You can connect with awarded real estate agents at IPS Cambodia to find the best accommodation as per your requirements.
Are there any low-cost housing options in Cambodia?
Yes, there are low-cost housing options in Cambodia.
Are there any budget-friendly shopping options in Cambodia?
The Russian market, Central market, Street 240, and Night market are some of the budget-friendly shopping options in Cambodia.
What are the cheapest options for mobile phone plans in Cambodia?
Smart, Metfone, Cellcard, or Airalo are some of Cambodia's cheapest mobile phone plans.