When you're looking for your dream home, one of the first things to prioritize is the location. Considering convenience and proximity to opportunities as well as numerous amenities, living in gated communities or Boreys are the best option for you.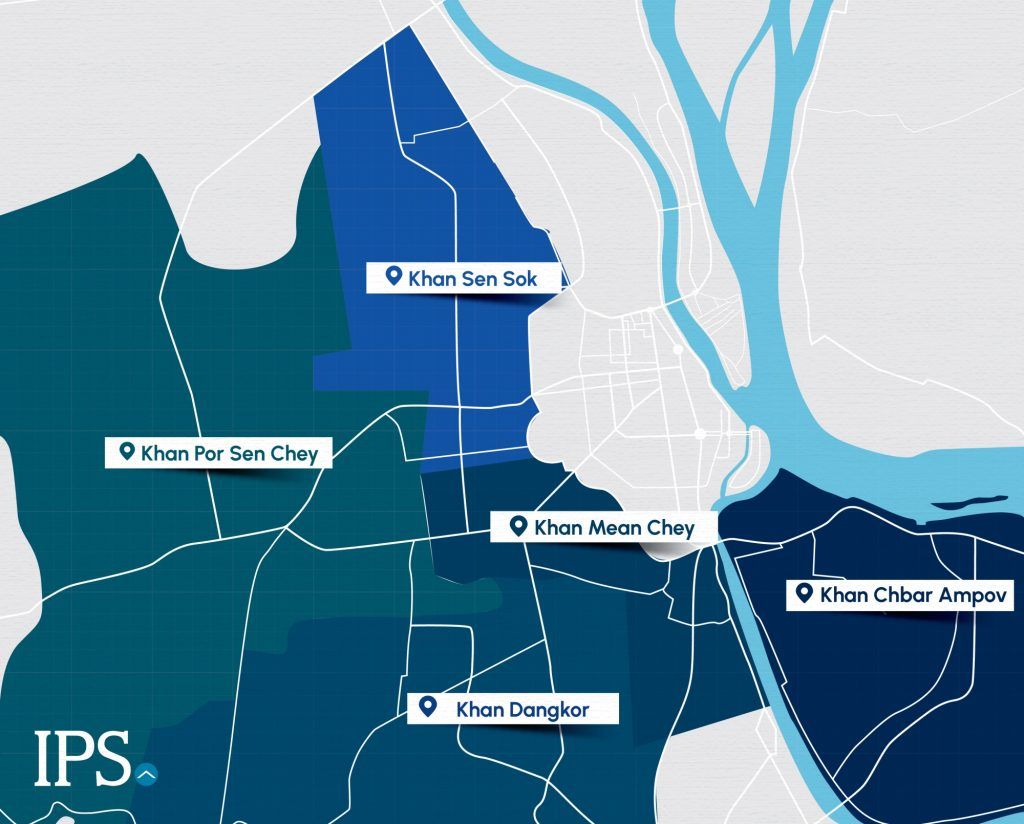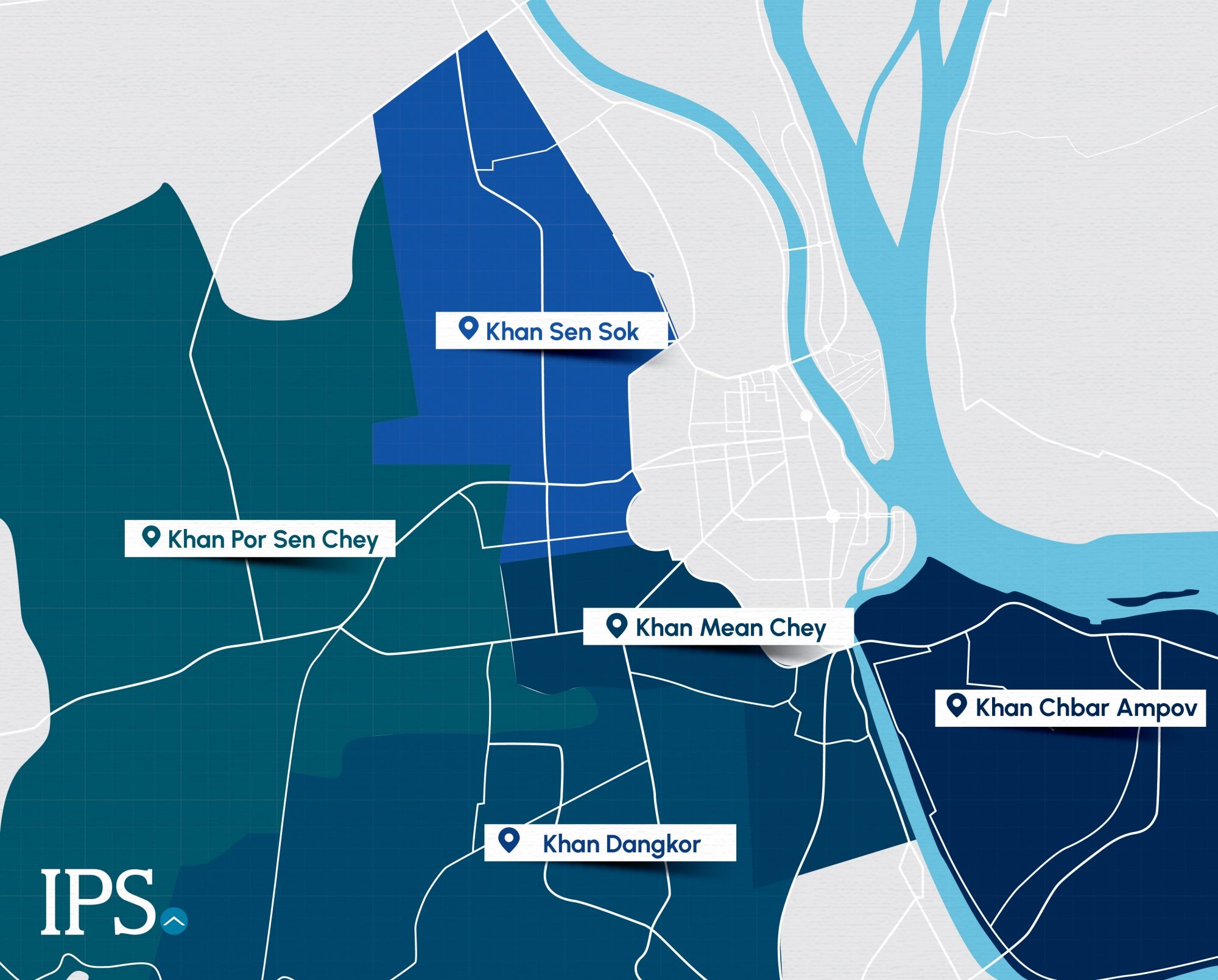 Additionally, while Boreys prioritize security and a sense of community, it doesn't mean that you would be far from the city center. In fact, a number of Boreys are located within cities like Phnom Penh! It's confirmed by real estate firm CBRE in 2019 that there are already 170 Boreys there and more are added yearly. This makes it easier for you to be close to various conveniences that the heart of the city can offer—all the while living the idyllic gated community lifestyle.
If you are looking for the right home for you in a Borey in Phnom Penh, then here are the best areas in the city to live in that you need to know:
Sen Sok
One of the districts in Phnom Penh where Boreys are increasing in number due to its popularity is Khan Sen Sok. While it's a relatively new district since it was only established in 2009, it's already home to more than 40 gated communities.
This is due to the fact that the district has a wide range of flat lands, making it perfect for real estate projects. Not only that but a number of infrastructures are being developed here including schools, malls, and other commercial properties. Moreover, a big landmark that locals and expats alike go to in Sen Sok is the biggest mall in Phnom Penh which is AEON Mall 2.
Russey Keo
One of the busiest districts in Phnom Penh is Russey Keo, where it's close to the city center since it's just in the Northeast of it. According to real estate firm CBRE in their 2019 third quarter report, this district currently makes up 18% out of 170 Boreys developed in Phnom Penh. It's a popular area for those who want to live in a Borey, be in the city, as well as have quick access to the Tonle Sap River since it's close.
Moreover, realestate.com.kh reports that buying properties in Russey Keo is cheaper than other districts since it ranges from $128,000 up to $4 million. Renting is also inexpensive since it only costs $425 up to $4,000 monthly.
Meanchey
If you're looking for a district that has seen a big improvement in its community in recent years, then Meanchey is the district for you! It's a district that currently makes up 13.5% of Borey developments in the capital, allowing for projects to be more cost effective than other khans. Realestate.com.kh reports that buying real estate properties here range from $109,000 to $1 million while renting them monthly ranges from $500 to $5,000.
Generally, it's cheaper in Meanchey since it used to be an underdeveloped area until recent years wherein more infrastructures like schools, malls, Boreys, and the like have been developed. Moreover, other big constructions will take place in the district that will upscale the area like the construction of the third AEON mall which is set to be completed in 2023.
Chbar Ampov
A previously rural district, Chbar Ampov has seen a large-scale improvement in recent years but it has retained the beauty of nature in the area. This means that despite the recent infrastructures currently and already developed in the district, you can still see a breathtaking and relaxing landscape!
Chbar Ampov is nearby AEON Mall 1 and the currently being developed third AEON Mall that will be the largest mall in Phnom Penh. Moreover, you can enjoy numerous marinas, recreational activities and riverfront activities in this district, guaranteeing an adventurous lifestyle.
Currently, Chbar Ampov makes up 12% of Borey developments or 20 gated communities in Phnom Penh. This is set to increase up to 30 in the following years. Buying a real estate property in this district currently has a price ranging from $114,000 up to $858,000. Meanwhile, renting per month costs $690 up to $3,000.
Por Sen Chey
The district in Phnom Penh with the least amount of Boreys is Por Sen Chey since it currently only makes up 9% of projects. The exact number of gated communities as reported by CBRE in their Q3 report in 2019 is 16 projects which is expected to double in number in the following years. If you're looking to buy a home in Borey, this is a great area since the costs are relatively inexpensive compared to other districts. According to realestate.com.kh, buying a house ranges from $70,000 up to $1 million while renting a property monthly ranges from $680 up to $51,000.
Moreover, you can enjoy a number of recreational activities in Por Sen Chey as well as head to a great bar, pub, or club with your friends!