In real estate investments, you have to look ahead and see what projects and properties will skyrocket in value. While most, if not all, properties appreciate over time since real estate is a top investment choice, there are some homes, commercial projects, and land that doubles its value faster and higher than others. To make it easier for you, we've compiled properties in Phnom Penh and Siem Reap set to surge in value in the future. Check them out below!
Featured properties in Phnom Penh
1. Home, Ownership Within Reach: Circle Village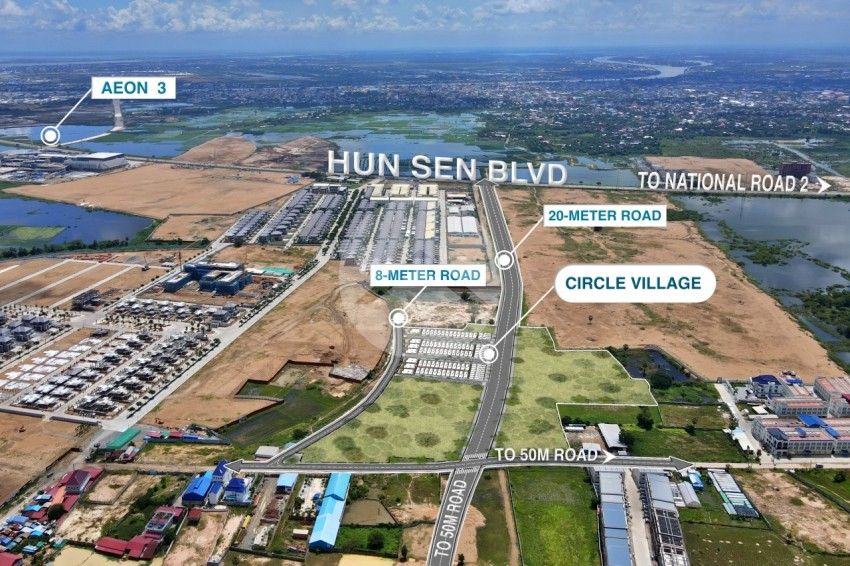 The leading project development in Phnom Penh that you need to know about is the Circle Village, which will be built in Khan Mean Chey, close to the upcoming largest mall the city has, Aeon 3. Following the concept of the circle of life, you can invest this shop houses and villas as early as now.
This project will be close to other developments like the upcoming largest international airport in Cambodia, Techo Takhmao International Airport, making it the perfect investment for you! Moreover, there will be 84 shop houses and 7 single villas to choose from when it's completed by the target date of December 2023, so make sure to check it out now to see what your options are.
2. Prestigious Riverfront Property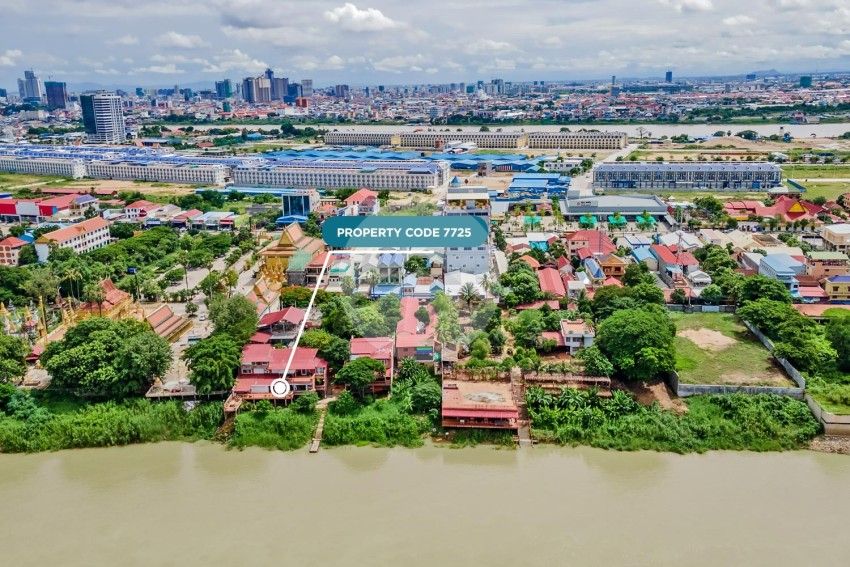 Waterfront properties are prime real estate options since they tend to appreciate higher in the long run, but it's difficult to see in the market since they sell fast. However, a 3015 sqm Riverfront Property in Chroy Changvar, Phnom Penh is now available for sale at $1,800 per sqm! It's a gated apartment complex with four buildings, three of which are residential and has more than 5 bedrooms.
This Riverfront property is ideally located 2 minutes from the Bayon Market, excellent schools like Norton University, and only 2 km from Chroy Chorngva Bele Bridge. More developments will be built in this area, so the property will appreciate further in the future.
3. Prime Corner Plot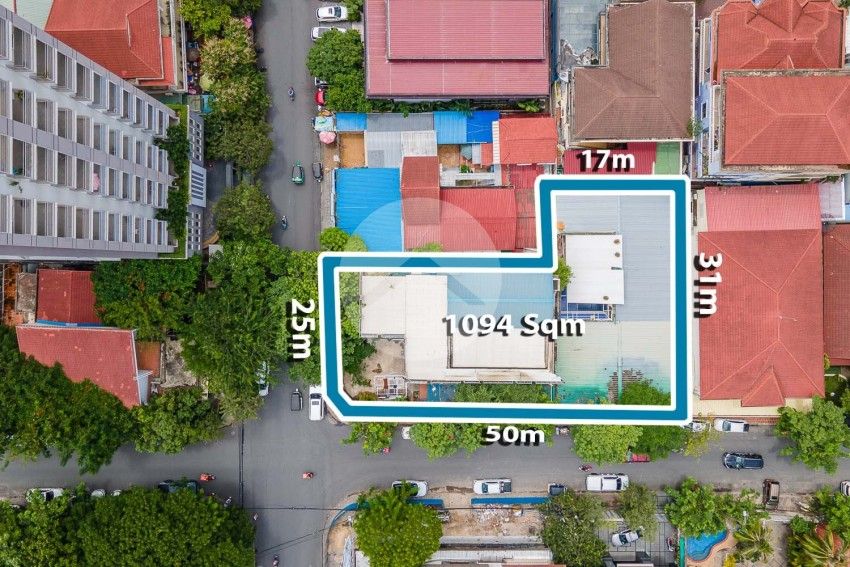 Located in the middle of the Central Business District in Phnom Penh's BKK1, a 1,094 sqm corner land is up for sale. Considering that it's rare to see available land within the CBD, especially since numerous commercial developments are ongoing and have already been built, you can have an ideal land here to invest in!
Featured properties in Siem Reap
1. Exceptional Lands near Golf Course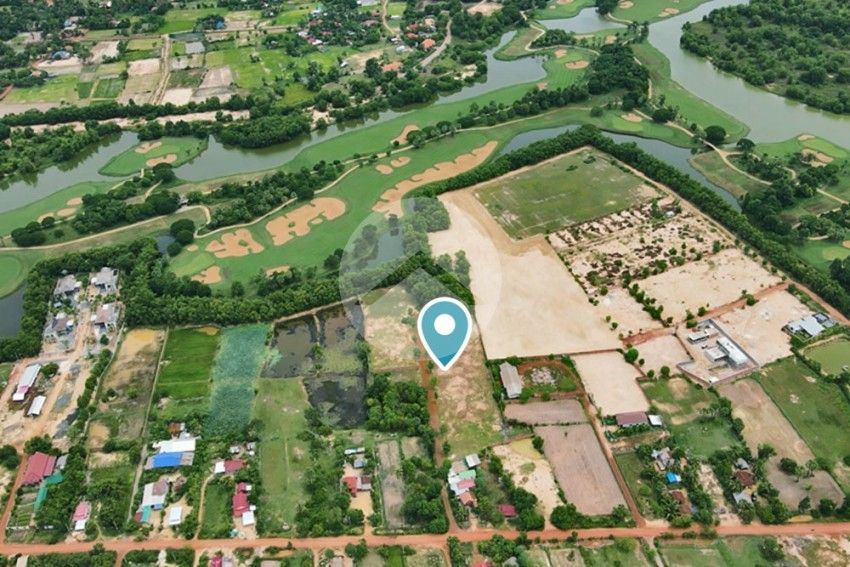 One of the prime investment choices you can make is investing in property or land next to or close to a golf course. Since golf courses are considered a sport and entertainment that fits an opulent lifestyle, most of the properties in and around it tend to be higher-priced than those far from it. An exceptional property you need to check out is the land for sale next to a golf course, right in Svay Dangkum in Siem Reap. The Angkor Golf Resort has established itself as one of the world's top 50 courses and it's close to the renowned Angkor Wat as well as the Siem Reap airport. The different land properties to invest in here starts at 846 square meters up to 1,903 square meters. Prices are currently at $250 per square meter, so make sure to take advantage of this prime investment today!
2. Modern Day Khmer Village: Bakong Village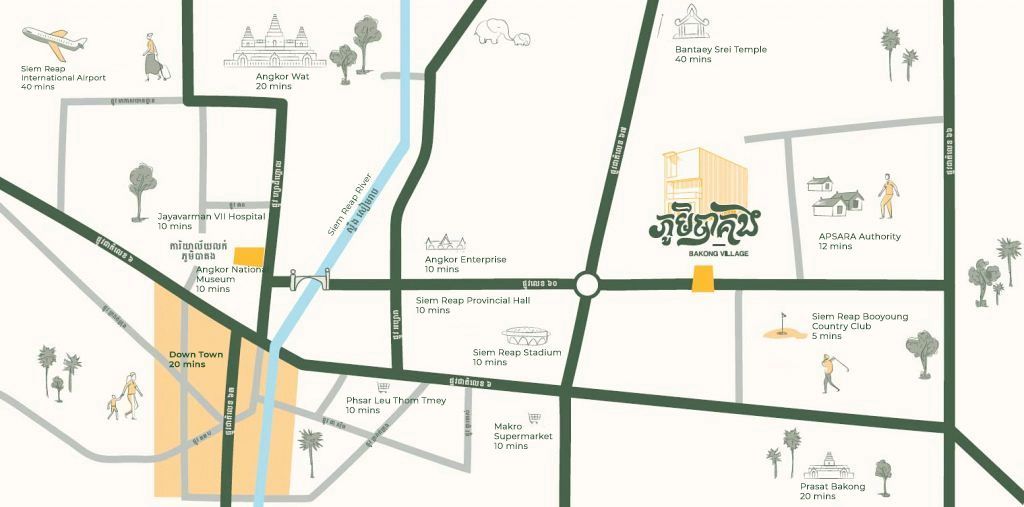 Amid the properties you need to invest in, the villas located in Bakong Village close to the Angkor Archaeological Park in Siem Reap, should be at the top of your priority. It's a small community that modernized the traditional Khmer village.
Besides the different conveniences of investing in a villa in Bakong Village, a new city has been proposed to be established in Siem Reap in Sotr Nikum district. The proposed city is called Grand Siem Reap which will prioritize high-rise buildings, modern commercial projects, and smart systems.
More than its location, there are over 20 investment projects that will start construction between 2020 and 2035, which will force the base market price for properties in the area.
This, of course, includes Bakong Village since it's close by. There are 212 villas available in the village, from Type A, Type B, and Type C, so make sure to check out what you want to invest in.
3. High Yield Commercial Property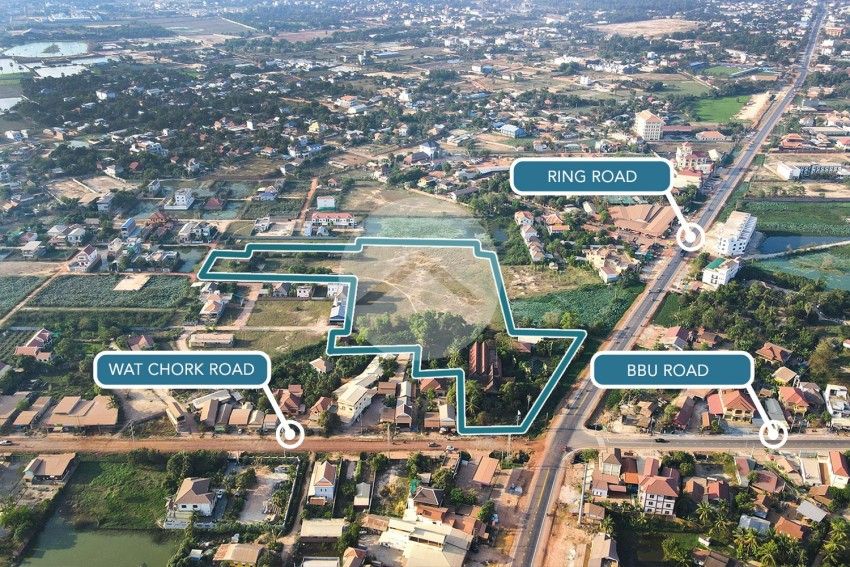 If you're looking for a commercial property close to the famous Pub Street, a 2.7 hectare commercial property has recently been up for sale! It's located in Svay Dangkum in Siem Reap, close to the Phsa Kraom Market, schools, and Navutu Dreams Resort. More commercial and residential projects are bound to be developed in and around this area, making this commercial property the ideal real estate investment since it will appreciate higher in the long run.
This commercial property has a swimming pool, balcony, garden, parking, and more, all at the price of $320 per sqm. Considering it has prime position in a major road access way, getting exposure for potential clients and customers is high so it's the perfect investment property!
IPS Cambodia Real Estate
Average rating:
0 reviews