38-Road Project to Boost Siem Reap Development
With a total 108.74-kilometer roads undergoing reconstruction, transportation infrastructure in Siem Reap is anticipated to spur a boom in both residential and commercial properties as well as enhance the tourism sector after its current pandemic lull. 
The construction project was launched officially in November 30 last year, upon the announcement of Prime Minister Hun Sen. Such large-scale renovation would catapult national economic development, he said, turning the province into a metropolitan area.
It stretches across 12 districts of Siem Reap City and a part of Prasat Bakong, far east of the well-known Pub Street area. Beyond easing traffic congestion and thereby minimizing risk of accidents, the road renovation includes improvement of sewage systems as well as the sidewalks along the Siem Reap River. Accumulated damage from rainwater is also being addressed.
According to Sam Soknoeun, president of the Global Real Estate Association, the enhanced infrastructure would boost investment in the province in terms of real estate.
With an expat community that has remained amid the pandemic and a lusher landscape compared to Cambodia's capital city, Siem Reap continues to attract foreign investors, remote workers, mobile families, and retirees as the destination for peaceful country living.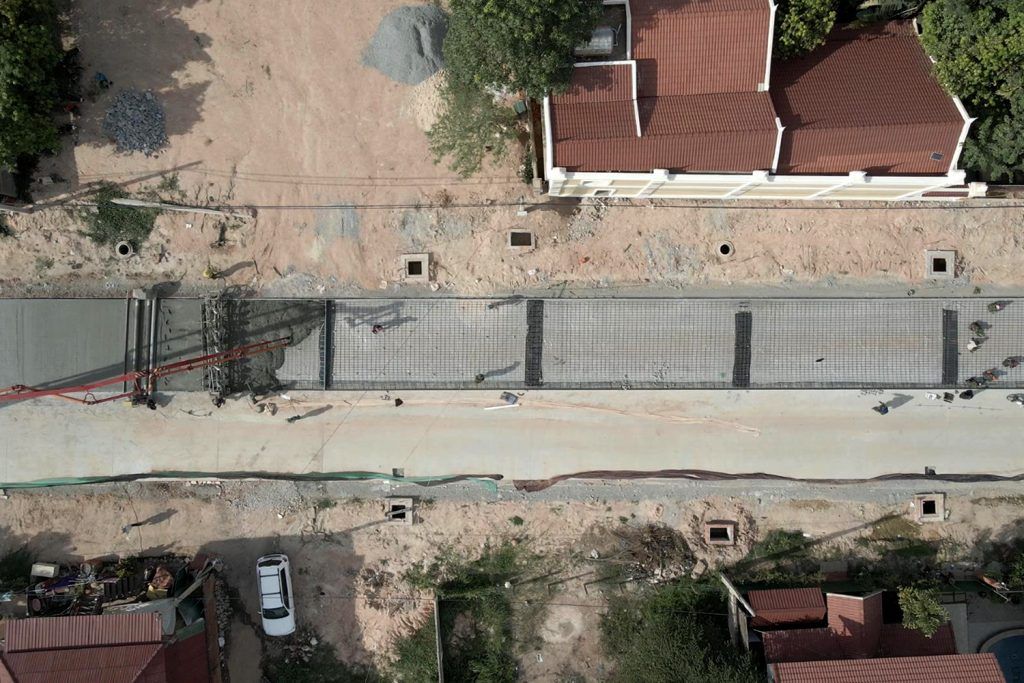 As the 38-road project would create smoother links from Siem Reap City to the province outskirts, further-flung residences can also expect more efficient accessibility to urban destinations. 
"Where the infrastructure is laid, lively real estate hotspots will pop up," Soknoeun stated. "Road developments will not only attract tourists… but also catch the fancy of investors."
Prime Minister Hun Sen has also pointed out that environmental protection is at the forefront of the ongoing renovations, as is residents' convenience. Restrictions in travel and intermittent lockdowns brought by Covid-19 have created a window of opportunity to get the road improvements done while minimizing disruption to daily activity.
As the location of UNESCO World Heritage Site Angkor Wat, Siem Reap has always been the most tourist-dense province in Cambodia. In July 2020, over 20 major investment projects were proposed in the 2020-2035 Siem Reap Tourism Development Masterplan. 
The said masterplan was conceived early last year to ensure the Kingdom can accommodate a resurgence in tourism once the Covid-19 situation allows.