More than just having your own place that you can call home, it's important to have enough room to live your life to the fullest. What you can do then is to live in a 2 bedroom unit since you will have your own bedroom as well as an extra room for whatever you want! After all, being free to do what you need in your own home without being limited by space is important. Continue reading on why 2 bedroom units are the ideal place for you…
What is a 2 bedroom unit in Cambodia?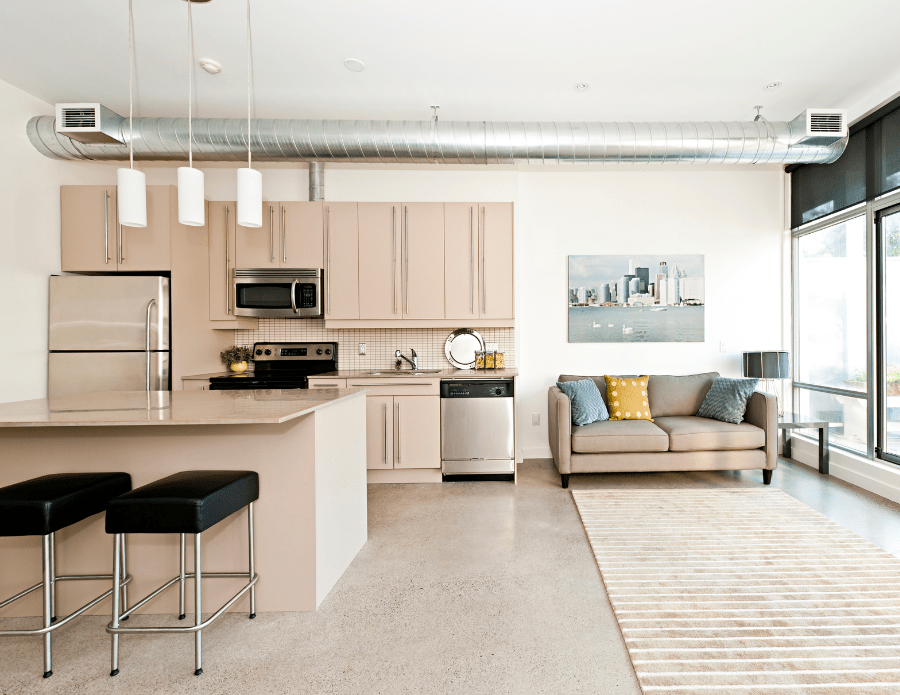 When you rent a two bedroom unit, it means that you have two rooms besides the kitchen, living room, and bathroom. This is ideal for couples or those who live alone since it's not as limited in space as other properties. For some properties in Cambodia, two bedroom units can have two bathrooms as well but most only come with one shared bathroom. On the other hand, there are also units where there are two private bathrooms and one shared bathroom, making it more convenient for residents like you.
Additionally, two bedroom units are easily distinguishable compared to other properties but property managers and owners can make units seem like they have two rooms when it's actually not true. This happens when separators are added to a huge one bedroom and studio units that you can easily take down. To fully know if a unit is a proper two bedroom, make sure to ask about the floor plan since that will show you how the unit actually looks like.
Benefits of living in a 2 bedroom unit
Living in two bedroom units is a dream especially since there's a lot of room for you to do whatever you want. Here are some of benefits:
Home office
Do you work from home or generally do a lot of work out of the office? Then you can turn your extra room into a home office decorated with everything you need to be productive!
Gym room
Having a space specifically for your fitness goals like a gym room is a great idea, especially since it will allow you to focus on your workout without being distracted.
Guest room
Having an extra room is great especially since you can have your guests have a proper stay in your home. Generally, expats also bring some relatives with them so having an extra room for guests or family is great.
A Roommate
If you're not sure yet what you want to do with the space and want help with the rental fee, then you can get a roommate! Make sure to screen your roommate properly to ensure that you get a great one.
Factors to consider before renting a 2 bedroom unit
While renting a 2 bedroom unit has numerous benefits you can take advantage of and make your life better, there are still some factors you have to consider. After all, it's always better to have the complete information to make a wise financial move, especially so in real estate properties so check the factors below.
Higher rental fee and utilities
Since two bedroom units have bigger spaces, the rental costs are higher as well. However, this does not mean that you can't find a budget-friendly one within Phnom Penh since average rental rates are only between $600 to $2,400.
Challenging to find
Two bedroom units are highly popular amid renters and buyers since it's the ideal property type for those who need that extra space. However, this means that finding available units can be difficult at times since they're always rented or bought fairly quickly. If you want an easier time finding the right 2-BR for you, then check out IPS Cambodia's listings since it always has the latest high-quality units in the market. Additionally, make sure to check out listings located in BKK1 and Tonle Bassac since there are high-quality two bedroom units and some of them come with ensuite bathrooms.
How much does it cost to rent a 2 Bedroom in Phnom Penh?
Generally, renting two bedroom units is already costly considering all the space, amenities, and more that it offers. Similarly, renting a two bedroom unit in Phnom Penh can be expensive but there are cost-effective ones that won't hurt your budget, depending on what kind of property they are.
To make the right decision in renting a 2-BR, check out how much the average rental costs are for the properties below within the city.
Condominiums and Serviced Apartments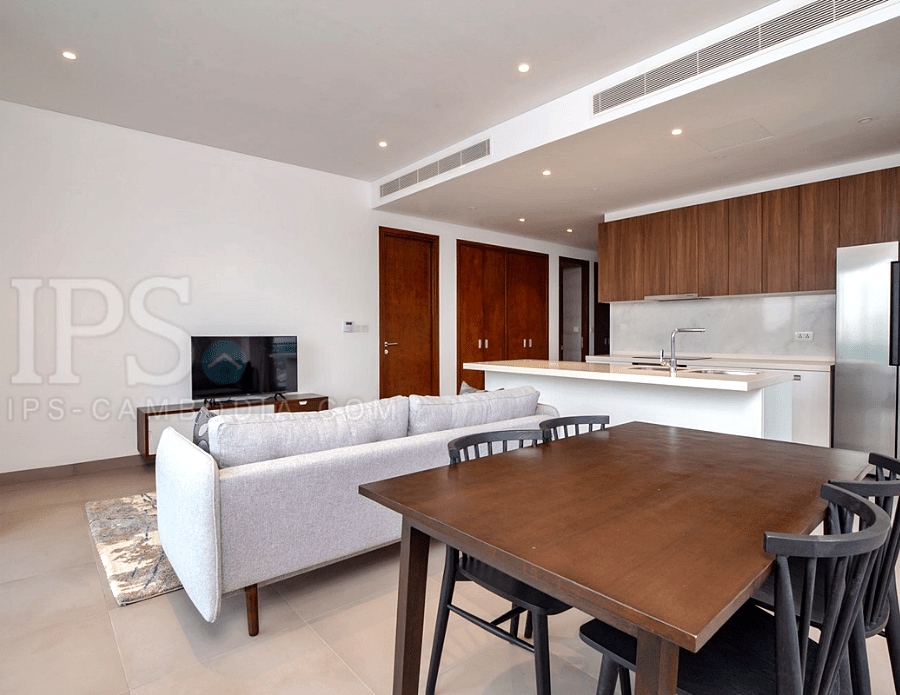 The most common rental property within cities are condominiums, whether you want to live there for a long time or only for a few weeks. Following that are serviced apartments that come fully furnished, fit for those on business trips or those who just want the convenience and amenities that these units offer. Renting either a condominium or serviced apartment within Phnom Penh, depending on its location, ranges between $700 to $2,500.
For serviced apartments, the fee already includes utilities but for condominiums, it's a separate payment.
Flats and Renovated Apartments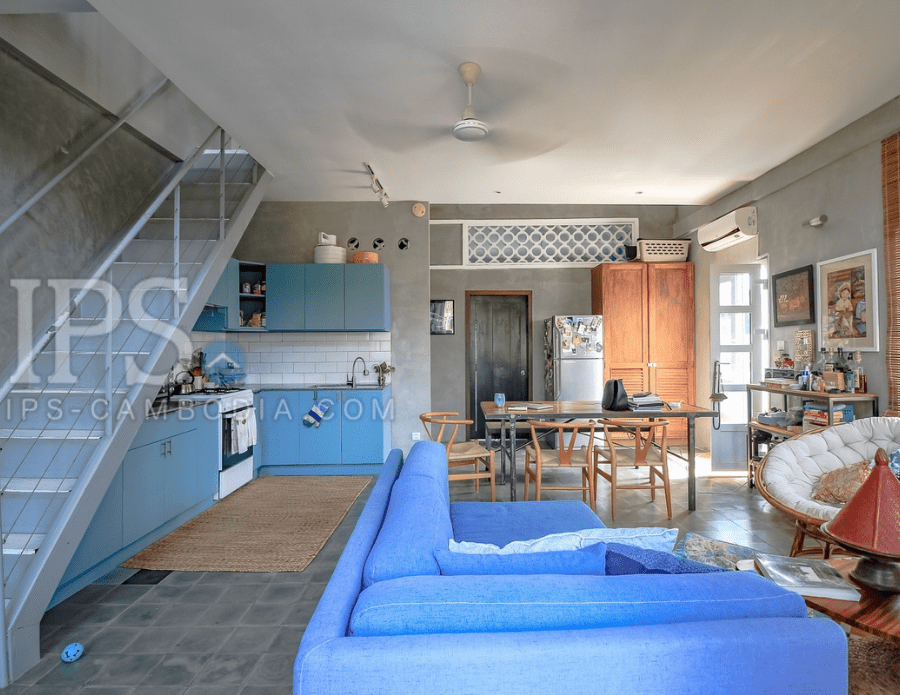 Looking for a place closer to other residents? Then 2 bedroom flats and renovated apartments are for you since they're often located a little farther away from the business center in the city and they're cheaper. Generally, you can rent them from $600 to $1,400 but utilities are not included.