In an expanding and rapidly progressing city like Phnom Penh, property investors must be particular and strategic with acquiring assets and appealing to market demand.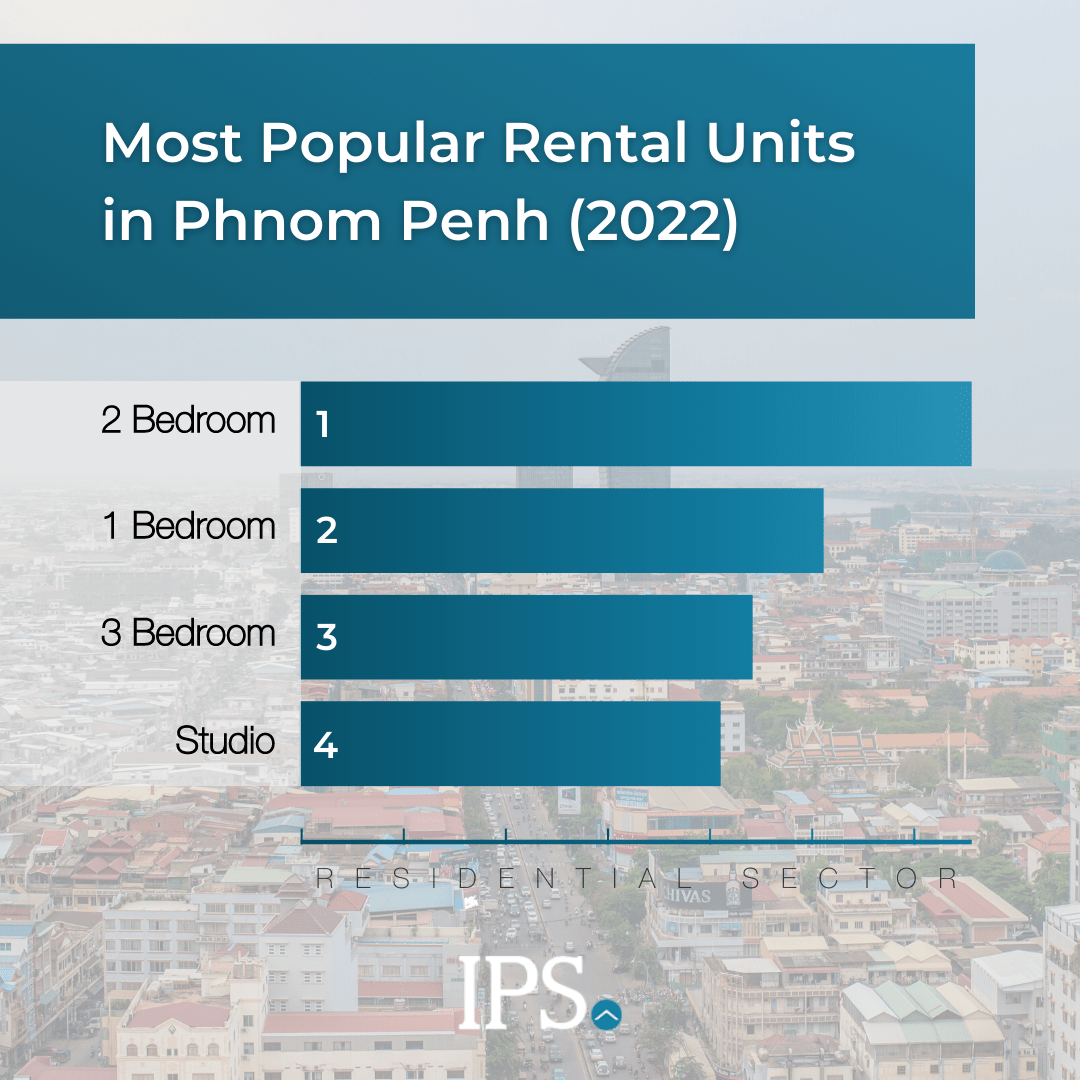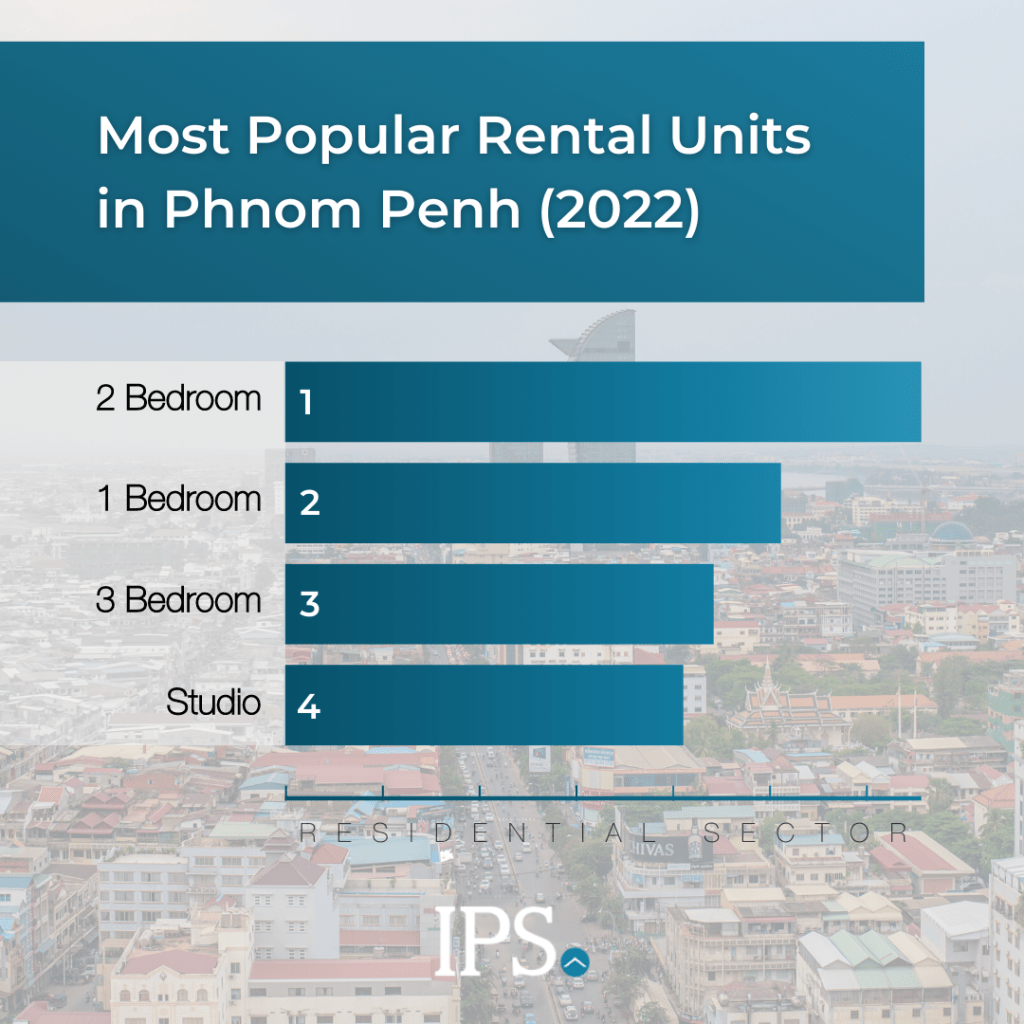 Among both locals and expats, residential properties are dominating the market in both rental and sale categories. Of these, it is condominium and apartment units leading the demand while landed houses/villas and residential land trail below. This is likely due to most apartment and condo buildings being conveniently accessible from large-scale commercial hubs, office districts, and school campuses, completing the image of a fast-paced and hassle-free urban lifestyle where residents simply need a comfortable, secure, and private space to come home to.
This article will run you through some of the most popular choices among home rental hunters today, providing you an idea of which properties are most likely to get you the most inquiries, deals, and return of investment in a short amount of time as you maneuver the current real estate market.
Two-bedroom Units: Most Popular in Phnom Penh
Apartments and condo units with two (2) bedrooms encapsulate a balanced and space-efficient city abode: the extra room means given additional floor size, making them larger than single-bed or studio units. Moreover, as they are designed for household living, these units are where you'll often find a well-equipped kitchen, quality bathrooms, and an amply spaced living area.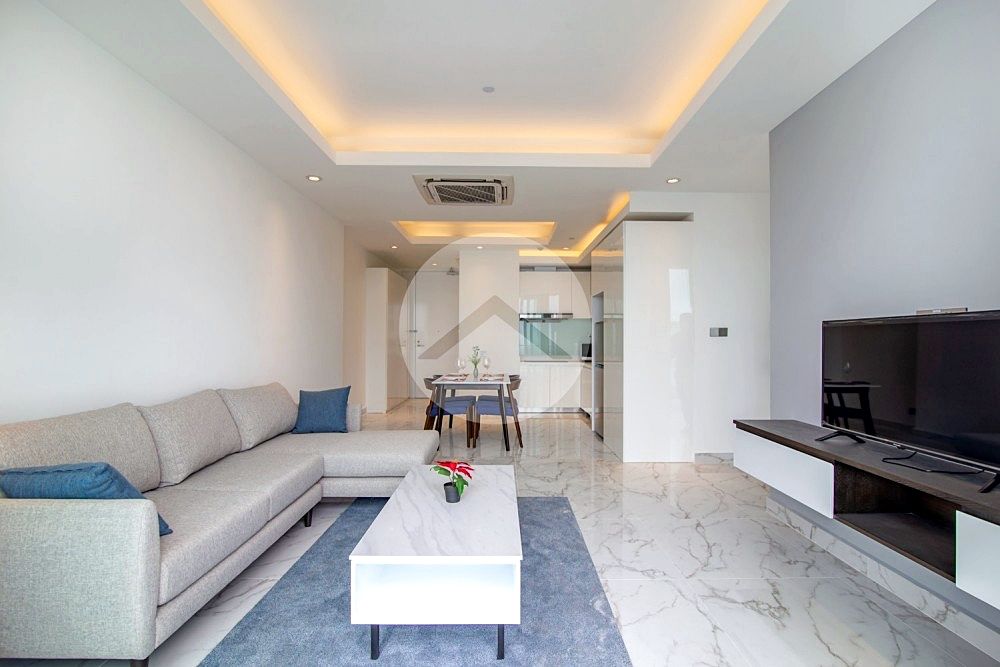 Units like this one in Boeung Keng Kang 1, one of the capital's premier business districts, offer large living areas and a space-efficient kitchen as well as spacious bedrooms all at a competitive rate of $1,800 USD.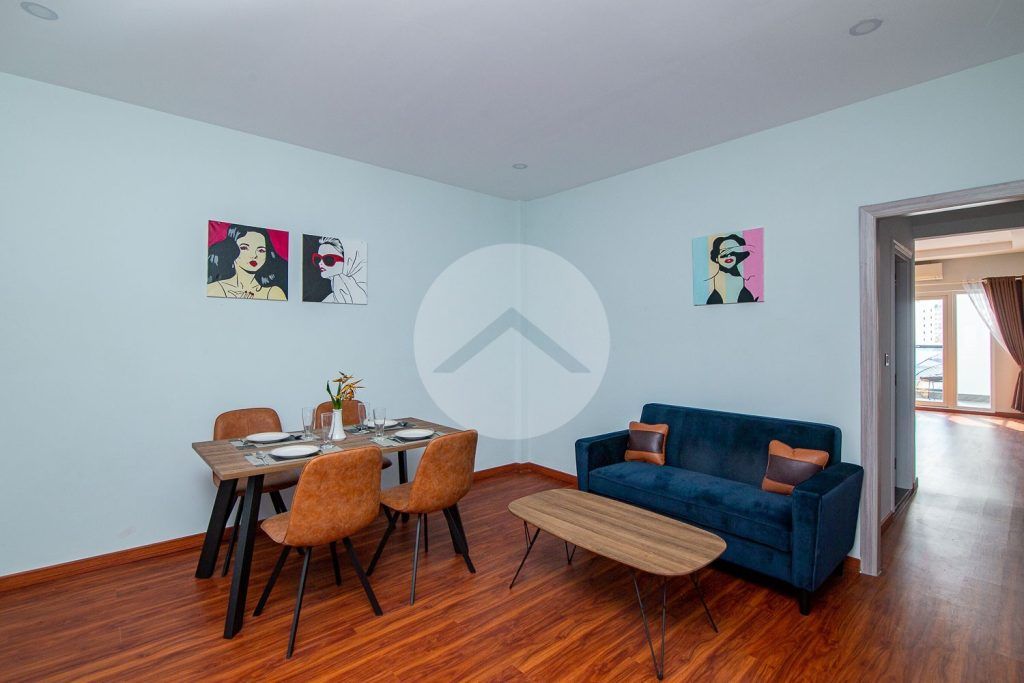 However, most rental seekers still lean towards units priced between $500 to $750 USD monthly. For instance, this serviced apartment's a good offer in the market, priced at $600 USD per month, considering it's placed at the heart of Phnom Penh city.
Note that the floor size of most two-bedroom units also allows owners to furnish and arrange them into the ideal of space efficiency. You would also be able to cater to different demographics, adjusting and customizing the interior styling to potential clients' needs and lifestyles. 
If investing in a two-bedroom unit sounds most feasible for your goals and budget, you have plenty of options to peruse with the assistance of IPS Cambodia.  
The Charm of One-Bedroom Unit
While most expat workers and local city dwellers opt to share a living space with multiple rooms, there are those who seek one-bedroom rentals. Of course, also among these would-be tenants are new families just starting out in the big city.
Either way, the demographic interested in one-bedroom units are usually after affordability and efficiency—a residence that will allow them to save time and resources as they begin building their career, family, or business targets. Combined with an array of services, like what's included with this unit situated in Toul Tom Poung near the Russian Market, you'll have an in-demand rental that's sure to land you an inquiry and eventually a very satisfied client.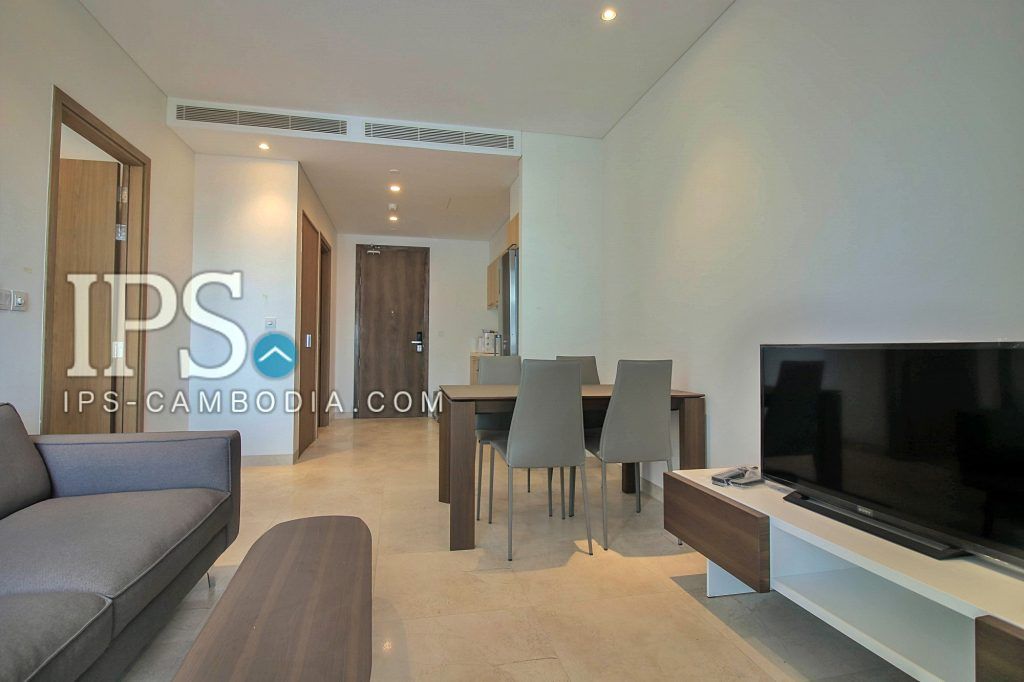 One-bedroom units don't have to be limited to space, either. There are those that feature a mezzanine, which is another unique and attractive feature among home hunters who prioritize both style and efficiency in their search for the perfect apartment. There are plenty of such one-bedroom units currently up for sale, with many offered by trusted partners like Embassy Central and ODOM Living. With a continuous migration of single working professionals into Phnom Penh, and the steady popularity of Airbnb listings, these are sure to be rapid-return investment choices!
Shared Spaces and Single Occupancy
Similar in popularity nowadays are units on both ends of the apartment/condo capacity spectrum: three-bedroom abodes and studio units. Mostly penthouses or units spanning around 200 sqm., and usually coming with a variety of services and built-in amenities within the building, three-bedroom rentals are usually best suited for mobile families with exchange students and parents or guardians who travel often.
Depending on the size, location, and included furniture, services, and/or amenities, these units can also be found across various price ranges. Unfurnished condos may go as low as $1,000 per month, while there are those nearing $5,000. 
It would be wise to take your feasible rental rates into consideration when browsing three-bedroom properties for investment. The same principle applies when looking into studio units, which may be considered easier to furnish, design, and manage.
Phnom Penh has plenty of studio apartments and condos spread around the city, from Boeung Keng Kang 1 to Daun Penh and Tonle Bassac. Boeung Tumpun and Koh Pich Island are also popular areas.
Condo rentals have been on the rise lately, at par with land for sale as choice investments. The process of investors finding the right properties to acquire, as well as home hunters discovering their perfect home, is being accelerated by means of digitally adept real estate agencies, making companies like IPS Cambodia an essential service for strategic property investors.