The one-time Wild West of the East is currently one of Asia's most exciting investment opportunities. But will the market continue to prosper?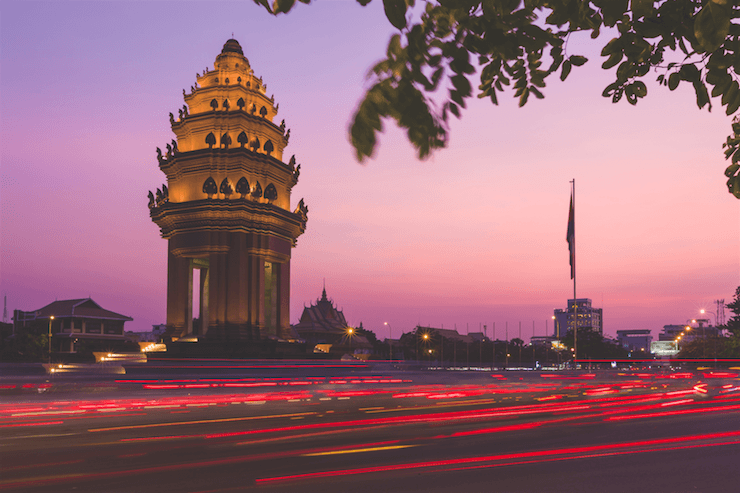 Phnom Penh is no stranger to filmic representation. In 1984, Roland Joffe's The Killing Fields documented the takeover of the city by the murderous Khmer Rouge in the 1970s.
This year, meanwhile, the documentary Don't Think I've Forgotten, an examination of its rich musical history, has been wowing audiences around the globe.
The current shape of the Cambodian capital's property market, however, might best be summarised by the title of Sergio Leone's classic spaghetti western, The Good, the Bad and the Ugly.
There are certainly a lot of positives to the scene. Once regarded as the urban encapsulation of the "wild east" – a hive of seedy bars, fast living and exotic sights, smells and sounds – the city has sharpened up its act immeasurably in recent years.
Sophisticated new restaurants and bars have changed the face of the entertainment scene. Improved connectivity to major Asian destinations such as Singapore, Hong Kong and China from its international airport, meanwhile, have made the city an increasingly viable hub as well as a highly attractive prospect for investors.
More: Acclaimed Asia Property Awards set to debut in Cambodia in 2016
An upsurge in high quality developments allied to – in the words of New Labour grandee Peter Mandelson – "intensely relaxed" foreign ownership laws has made the Cambodian capital a candidate for one of the best bets for investment in property among Asia's emerging markets.
"Phnom Penh is an emerging market with a lot of growth potential," says James Padden of CBRE Cambodia. "Whichever macro-economic indicator we look at, Cambodia has seen strong performance in recent history and forecasts from the World Bank bode well. Cambodia is becoming increasingly competitive with a young dynamic workforce which is price competitive."
Around the city, and especially in sought after areas such as BKK, Tonle Bassac and Koh Pich, or Diamond Island – a construction hotbed just offshore on the Bassac River – new developments are appearing with the regularity of a ticking metronome.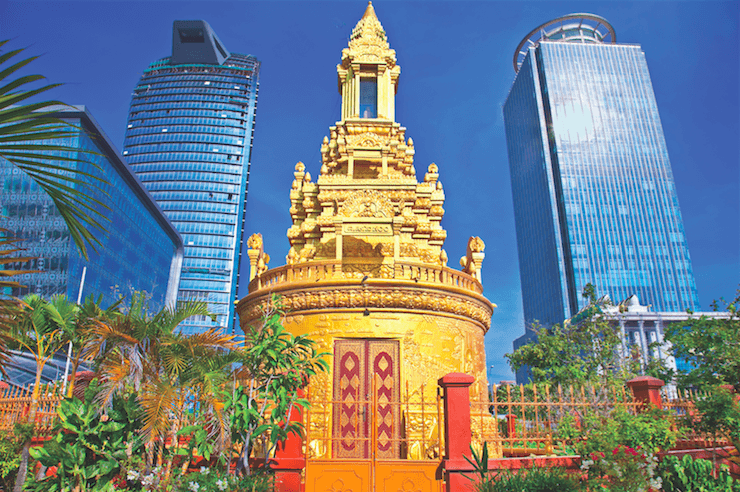 Hong Kong developer Hongkong Land is due to complete its Landmark building, a mixed-use development with retail and office components, in 2016. Meanwhile, Diamond Island is slated for an ultra ambitious transformation. Plans are in place for more than 1,000 condominiums, hundreds of villas, international schools and other extravagances such as a replica of the Arc de Triomphe in Paris.
Other major projects include The Bridge, a mixed-use development by Singaporean firm Oxley Holdings. The ambitious venture will feature a four-storey supermarket, 700 apartment units and small offices, and 900 "home offices", which Oxley describes as units that can be used for residential living and which also have office working space and facilities.
More: 6 reasons why Phnom Penh's western district is quickly moving on up
Even grander in scale will be The Bay, a residential and commercial complex by another Singaporean developer TEHO, with an estimated value of over USD500 million. It will be the tallest building in Cambodia when completed in 2019 and will house The Okuru Prestige Phnom Penh, a luxury hotel managed by leading Japanese hotelier Okuru.
Much of this development can be attributed to Cambodia's investor-friendly laws. Wholly-owned companies of foreign entities can be established in the country in many sectors. And, although land ownership is restricted foreigners can own condominiums on freehold strata title so long as the unit is above ground floor and there is a 70 percent limit of ownership of any building.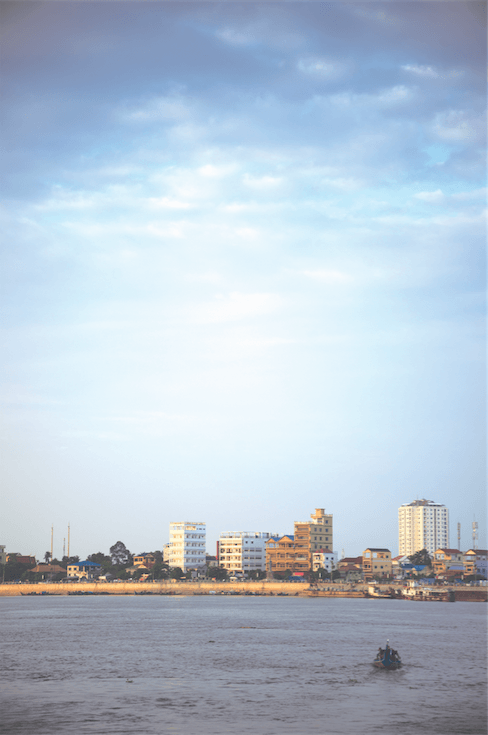 "It is a very appealing place for foreign investors," says Ross Whebble of Knight Frank Cambodia. "We are seeing Chinese, Taiwanese, Koreans, Singaporeans and people from Hong Kong snapping up property off-plan. The quality of the inventory is strong and will get stronger while rental yields of up to 9 percent and prices of between USD2,000-2500 per square metre continue to represent very good value."
So far, so good, but where's the bad and the ugly? According to some analysts, an upsurge in the market that seemed in full swing towards the end of last year has slowed noticeably during the first few months of 2015. Uptake in office stock has been disappointing. In July this year, the Guardian newspaper reported that the Vattanac Capital tower, currently Cambodia's tallest building, has an occupancy rate of fewer than 30 percent.
Although the construction of shiny new condominium developments continues unabated, experts believe that a ceiling may now have been reached due to supply beginning to outweigh demand.
"The market gives the appearance of a boom due to the high prices that are being asked for new developments," adds Whebble. "The truth is that prices for the existing inventory – most of it pretty new itself – are rising much more moderately."
Questions of sustainability are certainly valid. Despite the influx of rich investors from places such as Hong Kong, Singapore, China and Taiwan and the profusion of western expats drawn to Phnom Penh by healthy packages and an ever-improving quality of life, Cambodia remains a very poor country. There may now be a noticeable upper class, but only a miniscule percentage of the population can afford to invest in the flashy new housing and office stock being built around the capital.
Efforts are being made to address this obvious imbalance. Singapore developer HLG Group this year announced its intention to build high-quality, affordable homes in premium locations in Phnom Penh. The buildings, aimed at middle-income Cambodians, are to be modelled on Singapore's much-admired public housing system and will utilise the "build-to-order" sales policy where prospective buyers register their interest in advance.
More: This developer plans to build affordable housing for Cambodians
"We have seen local demand for condos in other markets such as Bangkok occur historically as the city develops and we expect to see this trend continue in Phnom Penh," adds Padden. "It is likely that the ultimate market driver in the long term will be local owner occupiers and buy-to-let investments."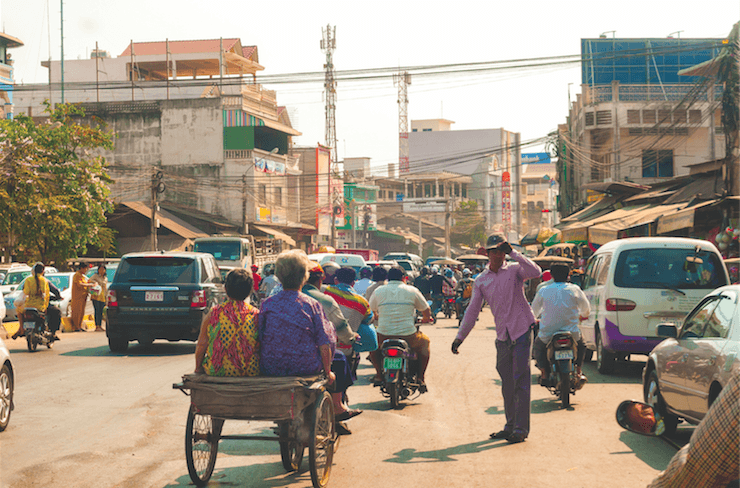 The ugly component of the Phnom Penh property investment scene can be attributed to Cambodia's fractious political scene. The victory of strongman Prime Minister Hun Sen's Cambodia People's Party in the 2013 elections was hotly disputed. A period of dialogue with the opposition Cambodia National Rescue Party began last year, with Hun Sen promising to hold the 2018 election five months early. The prime minister has just reneged on that vow, however, and analysts believe the potential for political trouble could prove a turn-off for investors.
"There's certainly the potential for some political fall-out," agrees Whebble. "Investors crave stability and Hun Sen has provided that. Now, the future is not so clear cut."
Despite some clouds on the horizon, the overall investment outlook in Cambodia's capital looks sunny. Although it has slowed recently, Cambodia has continued to see a growth in tourist arrivals, with China a particularly strong market. Highly reasonable property prices and clearly stated foreign ownership rules add to the city's appeal.
"Rich investors are looking at the prices in emerging markets and saying 'for those prices it is worth a punt'," says Nicholas Holt of Knight Frank.
With its characterful streets, colonial architecture and dreamy riverside setting, Phnom Penh's cinematic qualities are not in doubt. And, despite some possible plot twists; it looks set to continue providing investors with a Hollywood ending.
Phnom Penh's property picks: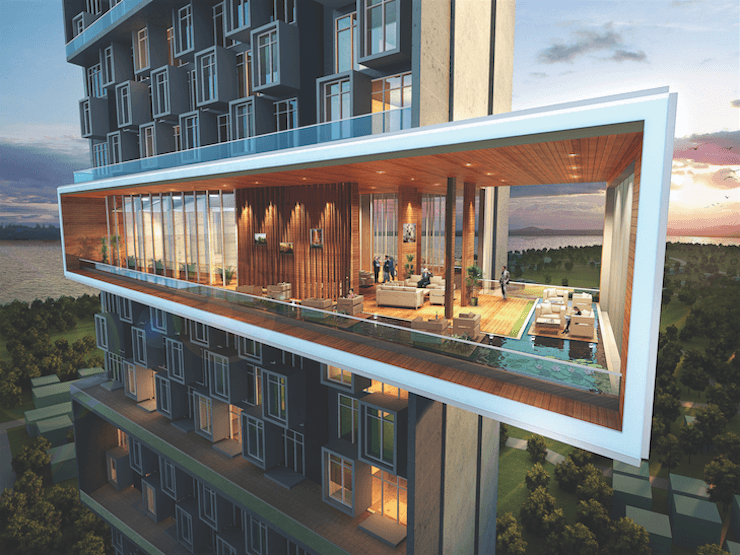 The Bay
Number of units: 688 (Phase 1)
Size range: 1 bed (40-56 sqm)
Price per sqm: USD3,250
Estimated year of completion: 2019
Outstanding features: Sky terrace, roof garden, communal deck, lap pool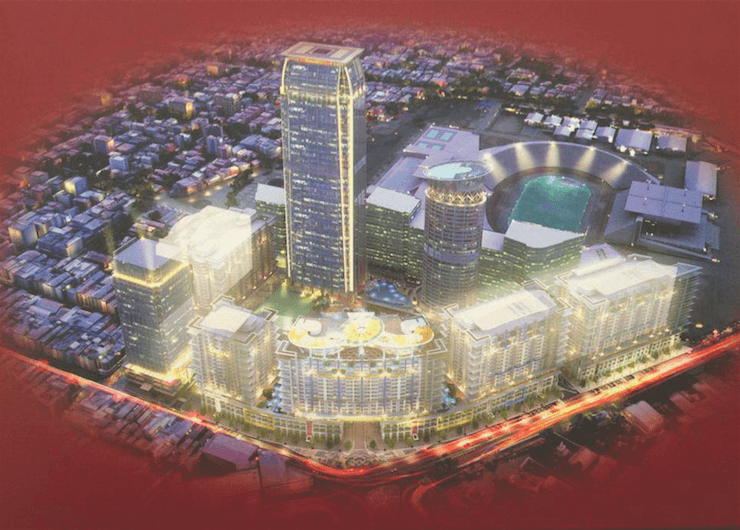 Olympia City
Number of units: 1,579
Size range: 1-bed (48-76 sqm), 2 bed (90.4-160.6 sqm), 3 bed (231-306 sqm)
Price per sqm: USD1,928-2,123
Estimated year of completion: 2018
Outstanding features: Gym, sauna, swimming pool, retail mall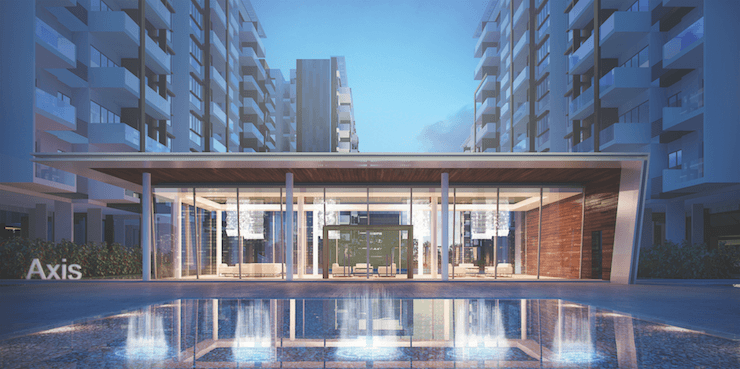 Axis Residences
Number of units: 566
Size range: 1 bed (57.65-63.10 sqm), 2 bed (86.5-89.6 sqm), 3 bed (115 sqm), 4 bed (243.6 sqm)
Price per sqm: USD1,680-2,100
Estimated year of completion: 2018
Outstanding features: 50-metre pool, BBQ pavilion, indoor gym, half basketball court, tennis courts, roof landscape deck
Duncan Forgan from the Phnom Penh Property.