They say that first impressions are important because they are the most lasting. When in Siem Reap, you can easily spot unique, real estate properties that are not only visually satisfying but also easy on your pockets.
At IPS-Cambodia, we pride ourselves by understanding the essential requirements of buyers and renters in an overwhelming real estate market. In this article, we have handpicked small and medium-sized apartments that IPS manage across Siem Reap. You can consider this as an insider guide when picking your next home.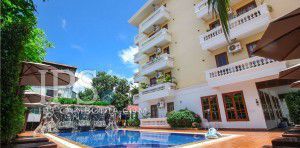 If you're especially curious about the murals inside Pagodas and fancy the mixture of different religious architecture – Wat Bo is the place for you. Recently opened in late 2015, Mony Ratanak Apartments offers a full range of amenities and services including an action pool, tuk-tuk service, gym, and 24h security. One bedroom units are available at 600 USD per month up to 1,500 USD for a luxurious 2 bedroom sky-flat. IPS' Property Management Team believes that the apartment gains its success through a balance between quality service and the diversity of the tenants that occupies the premise with more than 10 nationalities that are mostly young professionals or businessmen with their families. (See: Relocation Guide to Cambodia: 10 Things to Consider When Moving to the Kingdom of Wonder)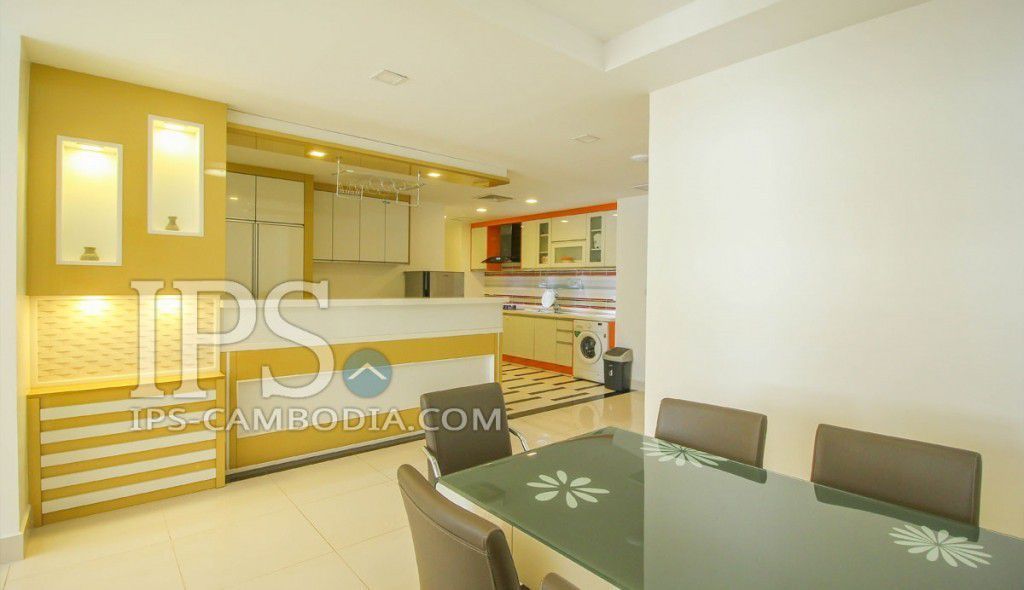 We considerRichard Home as a dream pick for design-oriented individuals. With its 15 units situated in the safe and central boulevard that leads from the main town to Angkor Wat Archeological Park. Rental starts at 650 USD per month for a 1 bedroom unit up to 1,500 USD per month for a rooftop penthouse space. Another alternative is Angkor Rata Villa, which recently opened their doors in May this year. This development has set the benchmark for high-end villas for rent in Siem Reap. The complex includes 5 fully serviced villas designed with privacy in mind. Each Villa includes 2 large bedrooms with en-suites, huge open plan living area including kitchen, lounge and dining and includes shared amenities such as a tropical pool and barbecue area. Due to its success, several tenants have found their way to Siem Reap, choosing temple town as their new home base in South East Asia. Only here can you afford a luxurious living at a competitive price of 1,200 USD per month.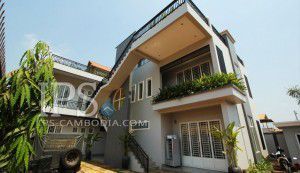 With the booming Siem Reap property market continuing to develop, there are more and more options for young professionals or families that are looking to relocate. Majority of these are serviced complexes being less than 2 years old like the designer condo Adventure House, Rose 2 apartments, and LP Angkor Apartments. These are often popular with expats working in Siem Reap or travellers looking for a quality service at a great price. These small and medium-sized developments fit perfectly into the town's landscape, averaging from 10 to 20 apartments each, offering privacy and safety to mainly foreign rental market.Siem Reap has definitely witnessed a number of early-stage developments in the last year particularly in central areas around Wat Bo road and the National road 6 as these areas offer good infrastructure and accessibility. With Cambodia's steady economic growth and expansion, plenty of medium and high-end apartment units are expected to be added to the Siem Reap real estate market, which will definitely raise the quality of the housing market, and keeping the rental prices stable. and IPS will surely follow closely this development.
Average rating:
0 reviews