As a landlord in Cambodia, should I rent my property for short-term or long-term?
Leasing your property is a great way to increase your income stream, especially since it will be passive income. However, before you start looking for potential tenants, you need to determine which lease term works for you. Whether it's short term or long term, both have their own strengths and uses so you can achieve your financial goals. Read this article to learn everything you need about short and long term leases: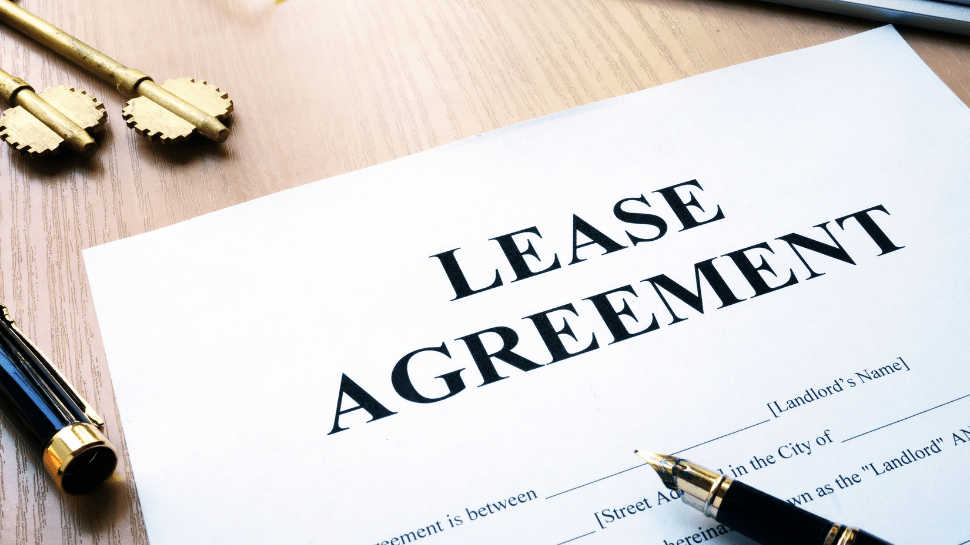 What is a lease? A lease is a contract that the tenant enters with the landlord, determining the length of time they can stay in a specific property. Since this is a binding contract, agreed upon by both the tenant and landlord, any changes necessary like ending the lease early needs to be discussed early.
Generally, the tenant needs to inform the landlord 60 to 90 days prior to the lease expiration date if they want to continue or end the lease agreement. Similarly, if the landlord needs to increase the rent according to market trends, the tenant needs to be informed and both parties can come to a decision. Additionally, rent prices can only be increased once a year.
A rental agreement is different from a lease since it's on a day-to-day or month to month agreement. It's more flexible compared to a lease since it's not binding. However, after 30-days have passed and a tenant did not give a notice they'll be leaving, usually the landlord assumes the rental agreement is renewed for another month. Additionally, rent can increase more than once and quickly if you have a rental agreement.
Short term lease
Generally a short term lease ranges from 1-month to 6-months rent for a property. This lease agreement works best for those who want to stay in comfortable, well-maintained and well-equipped rental properties for a short time.
Additionally, short term leases are the best option if you buy a property in an area with high demand but with limited space. This means you would have a number of people who will always be looking for a place, essentially making it so that you can always earn income with this.
Since this type of lease caters to specific tenants and landlords, it has its own pros and cons, as seen below:
Pros
Flexibility in rent adjustment → As a landlord, you can adjust the rent to your property in every lease agreement or per 30-days. This means you can easily increase the rent according to the market where your property is.
Demand is high → Tenants looking for short term leases, especially in an area with quick turnover like a vacation area, means you can find a tenant to occupy your property without problems.
Inspection of property → Checking your property to see if everything looks as great as you left it before the tenant lived there assures you that it was taken care of. You can also make adjustments to how it is presented before you lease it again.
Use your property → When you want to use your property, you can do so easily as soon as the lease is done and then just find a tenant after.
Cons
Property maintenance → Ensuring your property looks its best is one of the key ways to keep getting tenants. However with a short term lease, maintaining your property after each tenant leaves to clean, replace items, and more can be demanding.
Marketing → Tenants who prefer short term leases have more options to pick from among other properties competing with yours in a high-demand market. This means you need to properly advertise your property so it can be seen by more tenants, giving you more options to choose a quality tenant.
Turnover of tenants → Since demand is high, looking for tenants is easier but this makes it more difficult especially since you have to coordinate each time about the lease, house rules, and more.
Long term lease
A lease is considered long-term if it exceeds 6-months and above. This type of lease is usually for tenants who are looking for stability and are sure they would be residing in an area for a while. Demand for properties with long term leases is high because it secures the tenant's residence for a period of time, removing the pressure of constantly finding a new residence.
Not only are long term leases beneficial to tenants but it has a lot of pros and cons to landlords like you:
Pros
Stability with tenants → Once you sign a lease, the pressure to find new tenants is taken off.
Consistent income → Each month you can expect that you will receive the rental yield for your property, adding to your income stream easily.
Long-term financial plan → It is easier for you to make long-term financial plans, factoring in your properties, since they're long term leases where the profit you can get will remain consistent.
Detailed and thorough lease agreement → Both tenant and landlord will thoroughly go over the lease agreement before signing anything, making sure that they agree to the contract. This means inconsistencies or future concerns can be nipped in the bud quickly while in the negotiation phase.
Cons
Finding the right tenant → Finding good tenants can be difficult especially for long term leases. A more thorough vetting process is necessary so you can trust a tenant to take care of your property.
Inspection of property → With long term leases, you cannot simply drop by to inspect how your property is being used. You can request to schedule a visit or wait after the lease agreement ended to see the state of your property.