Are you looking for your next home? If you have already decided what type of property you want to rent, the next thing you need to consider is if you want to rent a furnished or unfurnished property. Within Cambodia, whether you want to rent in Phnom Penh or Siem Reap, these two types of options are available. They both offer different perks and it depends on what kind of renter you are and what you're looking for to see which one works best for you.
Make sure to continue reading to know all the advantages of renting a furnished or unfurnished unit in Cambodia!
Furnished properties: Ease and Convenience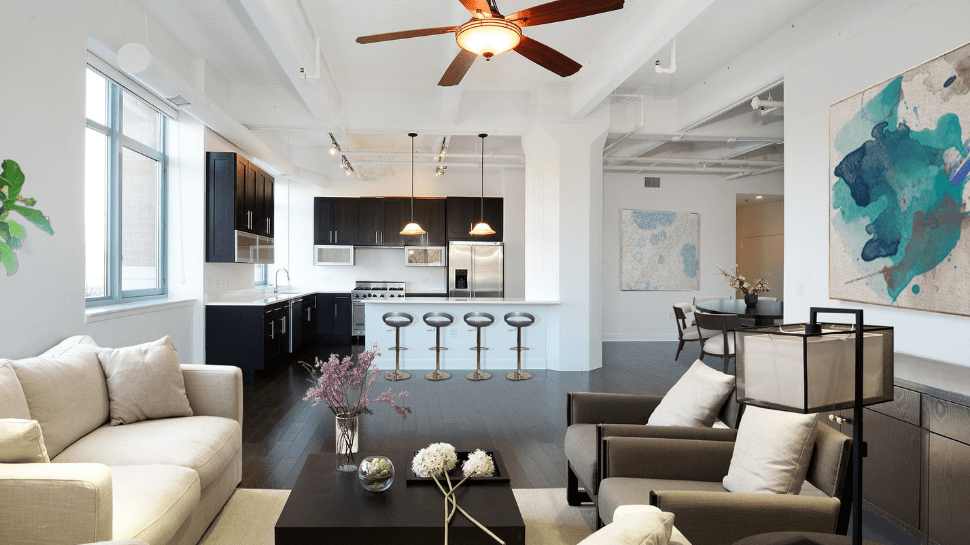 A furnished property in Cambodia usually means it's already filled with all the basic furniture and appliances you would need. However, this still depends on the property and offers that the owner or property management service gives to renters. This means you have to check what kinds of furniture and appliances that the furnished unit comes with so you know what you will be getting if you take the place.
Besides that, furnished properties allows for more conveniences for renters like you since they have the following advantages:
Easier move-in
There is little to no hassle when you move in if you rent a furnished property. This is because since it's already furnished, all you have to bring are your personal items like clothes, gadgets, and other things you might need. Additionally, you do not have the hassle of bringing in large furniture like mattresses, couches, cabinets and more. This will make it more convenient since you can easily settle in your new home.
Save costs on buying furniture or appliances
Since most furniture and appliances you would need are already there in a furnished unit, you can save costs because you don't have to buy them. While there might be some furniture or appliances you need to buy, you only have to spend less than a quarter of what you would have compared to completely furnishing the whole property.
More flexible lease terms
Furnished properties are often more flexible in the lease terms they offer. It can be six months to a year or two, depending on how long you need to stay in that area.
Higher rent and security deposit
Due to the furnishings and appliances already available in the unit, owners and property management services place a higher rent and security deposit. This is to ensure that all possible repairs or problems in the unit after the lease term ends is covered.
Shorter end lease notice
Since the unit is furnished completely by the owner, when you have to end the lease, you can give a shorter notice for it. This is mostly due to the fact that it would be easier to move out since it won't take long because most furniture/appliances in the unit are the owner's.
Unfurnished properties: Create your Ideal Home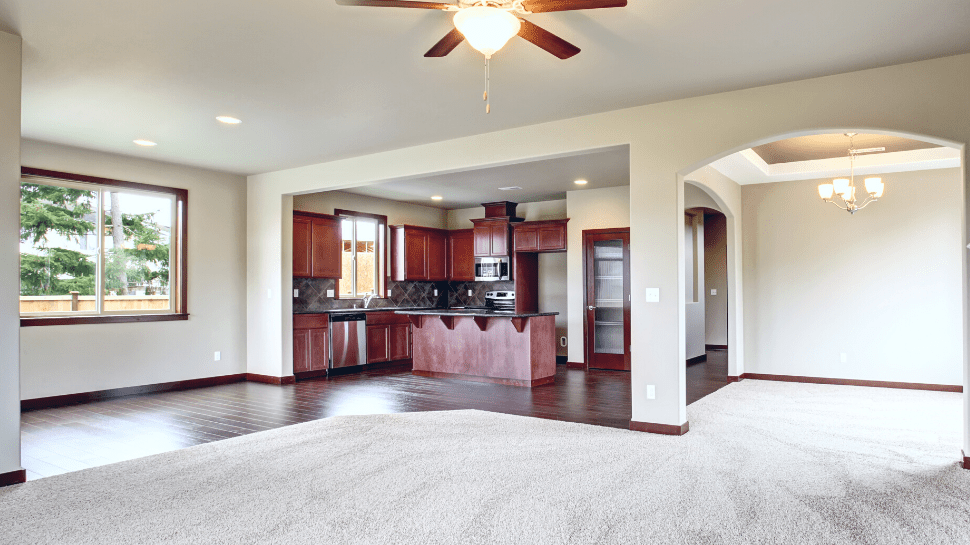 Renting unfurnished properties offers a lot of opportunities for renters like you to have the ideal home you want. While it's indicated as unfurnished, don't be fooled into thinking that the place is completely devoid of items, furniture, or appliances. Most of the time, unfurnished properties already have shower heaters, light fixtures, kitchen cabinets, or even storage spaces available. Just make sure you check what comes with the unfurnished property you plan on renting to get a better idea of what you will be getting when you move in.
Besides that, it has multiple perks you can take advantage of since it's unfurnished as you can see in the curated list below:
Design and decorate your ideal home
The top advantage of renting an unfurnished property is that you can decorate it as much as you want. Whether you want to have a home that follows your aesthetic style, decorated with items from your favourite shows or sports, it's all up to you! Additionally, whatever you would need to live a more comfortable life, you can add it in your home. This goes from furniture, appliances, to decorations—you have full control on how to make the place your home.
Less expensive rent and security deposit
Since unfurnished properties do not offer much appliances or furniture—if at all—the security deposit and rent are more often less expensive. Even considering the neighborhood or location that you're thinking of renting, the rental price would always be cheaper compared to units that are semi-furnished or furnished.
Little to no rent liability
Considering that most—if not all—appliances and furniture you would have in an unfurnished property is yours, you do not have to worry much about rent liability or damages. For example, if you accidentally tear the couch, you can live with it and not necessarily replace it since it's yours.