UPDATED Oct. 14, 2022 | For years, Cambodia and other countries in the ASEAN have been popular among expat residents and global nomads due to the low cost of living. 
Rapid urbanization and the staple of cultural tourism in these nations have amassed the balance of an idyllic atmosphere coupled with modern comforts. Particularly in major cities such as Siem Reap and Phnom Penh, foreigners can enjoy familiar luxuries with more modest resources as they somewhat merge with the lifestyle of most locals.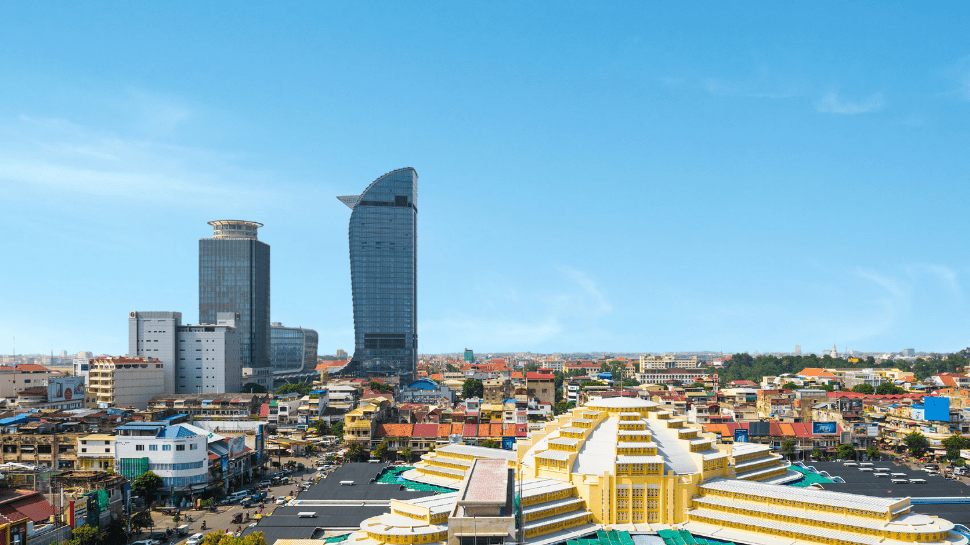 When it comes to food, filling meals can be found outside for as low as $1.00, with more potential savings for those cooking at home. While Numbeo reports a slightly higher average price at $3.00 for a meal at an inexpensive restaurant, you won't be hard-pressed for cheaper finds in local cuisine.
Nevertheless, the Kingdom's National Council on Minimum Wage (NCMW) regularly gathers to discuss the national minimum wage, studying the following criteria and its impact on the average citizen: inflation, cost of living, productivity, competitiveness, sector profitability, and the current labor market situation.
Factory workers at minimum wage
It is a general pattern for areas with lower cost of living to have lower wages (Brookings, 2018). Fortunately for minimum wage-earners in Cambodia, the Ministry of Labour and Vocational Training with its NCMW has raised the minimum wage: from $192, they will peg it at $200 by 2023—an increase of $10 in three (3) years.
The amount had initially been decided at $198, but the Prime Minister Hun Sen intervened to raise it even more by $2.
This is set for those working in the garment industry, such as factory workers, and is considered valid for the entire country. Most factories are located in the province or along the outskirts of Phnom Penh and Siem Reap.
Workers are also entitled to several benefits, such as allowances for food and accommodation, and bonuses for attendance, overtime, and seniority.
For probationary workers, the monthly minimum wage has also been raised to $198 from $187.
When examining the capital city of Phnom Penh, the most expensive city in the Kingdom, you'll get a higher figure: $290 per month. Meanwhile expats, particularly Westerners, can anticipate a considerably higher salary if invited to work in the big city.
Chief executives, IT workers, managers top earners in Cambodia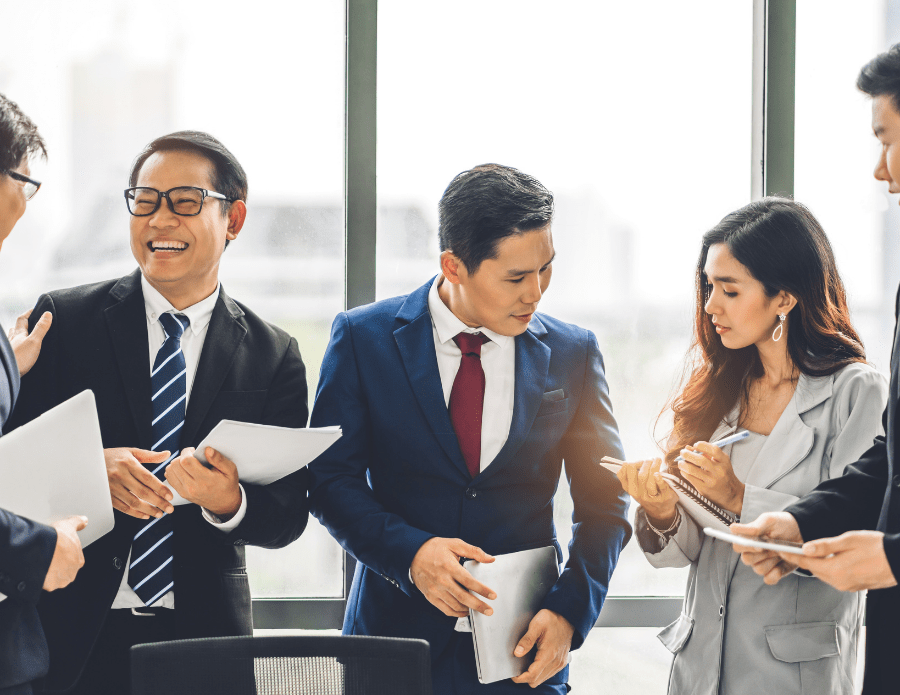 The minimum wage and salary depend not only on the geographical location, but also on the industry and specific job roles.
Those in Top Management positions—CEOs, managers, directors, and principals—earn the most with an average of KHR 6,470,600 or about $1,568.
They are followed by other managerial roles (including supervisors); those in information technology (e.g. programmers and web developers); leasing (e.g. consultants and risk managers); and technology and development, such as systems engineers, technical staff, and technical department heads.
Average salaries in these four sectors start at KHR 3,747,510 or about $908 for those in tech and dev, to as high as KHR 4,294,750 or $1,041 for those in secondary management.
Earning between KHR 3,093,820 to 3,140,190 ($750 to $761) on average are workers in law and legislation, banking, telecommunications, human resources, quality management, and the pharmaceutical industry.
These are followed by those in economics, finance, and accountancy, who make an average of $750 or KHR 3,093,820 per month. Included here are accountants and service managers, auditors, financial advisors, billing clerks, and statisticians..
In the marketing, advertising, and public relations sector, monthly salaries average around $748 or KHR 3,086,260.
Below is a summary of the 15 highest-paying industries and their average monthly salary in USD (highest to lowest):
| | | |
| --- | --- | --- |
| | Industry | Average Salary (USD) |
| 1 | Top Management | 1,568 |
| 2 | Management  | 1,041 |
| 3 | Information Technology | 996 |
| 4 | Leasing | 969 |
| 5 | Technology and Development | 908 |
| 6 | Law and Legislation | 823 |
| 7 | Banking | 807 |
| 8 | Telecommunications | 802 |
| 9 | Human Resources | 773 |
| 10 | Quality Management | 770  |
| 11 | Pharmaceutical Industry  | 761 |
| 12 | Economics, Finance, Accountancy  | 750 |
| 13 | Marketing, Advertising, Public Relations | 748 |
| 14 | Mining, Metallurgy | 702  |
| 15 | Public Administration, Self-Governance | 680 |
Bottom tier: manual laborers, service workers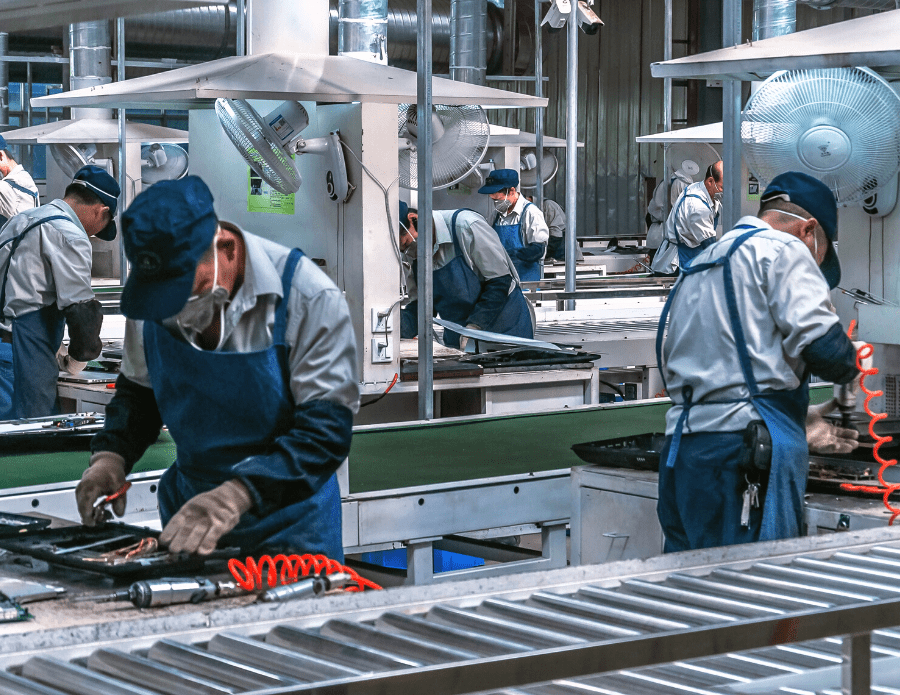 A quick glance at the table above will tell you that the highest-paid positions in the Kingdom are those with managerial roles, those involved in information technology, real estate, law and finance, and those in human resources.
In contrast, the table below provides the 15 industries with the lowest average monthly salaries in Cambodia (lowest to highest).
| | | |
| --- | --- | --- |
| | Industry | Average Salary (USD) |
| 1 | Textile, Leather, Apparel Industry | 419 |
| 2 | General Labor | 491 |
| 3 | Service Industries | 495 |
| 4 | Tourism, Gastronomy, Hotel Business | 506  |
| 5 | Agriculture, Food Industry | 509 |
| 6 | Wood Processing | 544 |
| 7 | Administration | 544 |
| 8 | Customer Support | 570 |
| 9 | Transport, Haulage, Logistics  | 573 |
| 10 | Security & Protection  | 574 |
| 11 | Medicine & Social Care | 583 |
| 12 | Education, Science & Research | 599 |
| 13 | Journalism, Printing Arts & Media | 600 |
| 14 | Water Management, Forestry, Environment | 638 |
| 15 | Translating, Interpreting  | 641 |
| 16 | Car Industry  | 644 |
You will notice that this table is composed primarily of those in manual labor and various services, from the tourism industry to social workers.
Within the Textile, Leather, and Apparel Industry, it is seamstresses who make a minimum of KHR 994,388 or $241, above the set minimum wage for 2023. This and the rest of the figures are based on data from Paylab.
The service industries include beauticians, mechanics, maintenance workers, gas station attendants, and waste collectors, while under tourism fall cooks and bartenders, fast food workers, porters, receptionists, spa therapists, and travel guides.
Wood processing and administration have tied in the latest figures. Included in the former are machine operators, lumberjacks and timber engineers, upholsterers, and woodworking technicians. Meanwhile, the administration category includes chief receptionists, data entry operators, project planners or assistants, and secretaries.
The medicine and social care category, on the other hand, includes caregivers, nurses, midwives, other healthcare practitioners such as dentists, doctors, and laboratory technicians, veterinarians, speech therapists, and youth workers.
Towards the end of 2022, the Prime Minister together with the Ministry of Education also intend to raise entry-level teachers' salary by $100, thus bringing it to $320 by January 2023. Based on Paylab's data, among teachers it is nursery school assistants who currently make the least at KHR 872,979 or $212 monthly.
Investors: potential for bridging the gap
Particularly for foreign investors, it is imperative to know and understand the wage rate and legal compliances in order to impose ideal labor conditions and business practices, both to maximize their resources and provide fair opportunities for employees.
At present, average earnings are affected by differences in experience, age, gender, and educational attainment. According to Average Salary Survey, those with 16-20 years of experience earn around 8% more than those with over 20 years of experience, indicating a general devaluation of the work rendered by older employees.
Most stark is the contrast between genders: Men earn about 50% more than women. Meanwhile, the difference in earnings between those who have finished below high school and those who have some college experience is a mere 1.5%.
In summary, the lower average salary in Cambodia makes it the perfect option to easily fulfill your labor force needs for your business, especially for agricultural and industrial sectors. Meanwhile, for job seekers, regardless of the location, to earn a higher salary and live a more comfortable life, one has to work harder to achieve their dreams.