Finding the perfect place in the middle of a city can be nerve-racking since most of the good locations have been scooped up by others. However, in the center of Cambodia's expat heaven within Phnom Penh, BKK1 has a towering new building that will allow you to live the luxurious life you deserve! J-Tower 2 is a high-end architectural design with 42 floors and has 228 units you can choose from.
Boundless conveniences are located in and around the tower, allowing you to go anywhere and get anything you want as soon as possible. On the other hand, when you want to get away from the busy streets, J-Tower 2 is the perfect sanctuary for you, especially since it has numerous amenities you wouldn't get tired of. Here are the conveniences you can use as much as you want when you live in J-Tower 2.
10th floor: Game Center & Kids' Play Room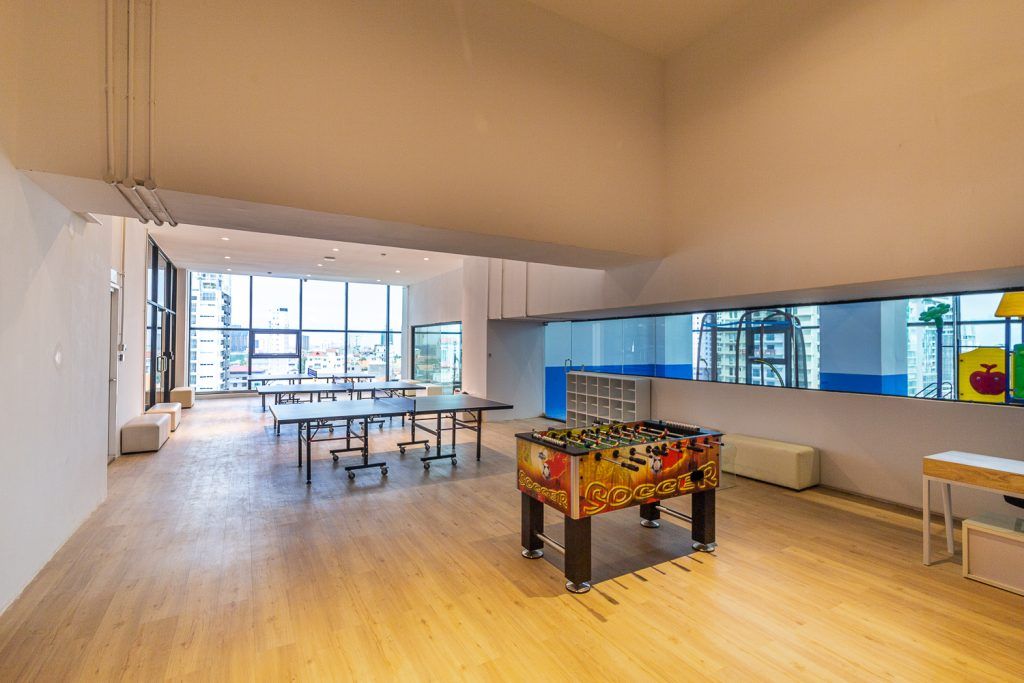 Whether you have a family or not, the 10th floor of J-Tower 2 has something fun in store for you. If you're looking for fun game nights where your competitive drive is tested along with your wits, you can play table tennis and foosball in the Game Center.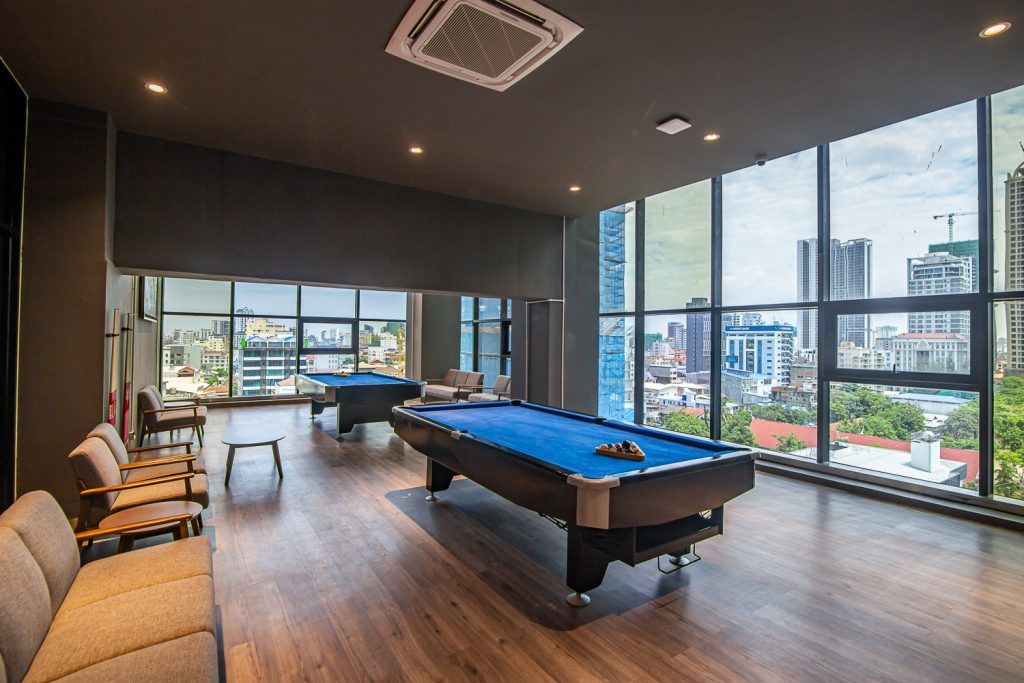 Up for a strategic game instead where every move is calculated? The Game Center has billiards so you, friends, and family can sharpen your skills and try to win over the other.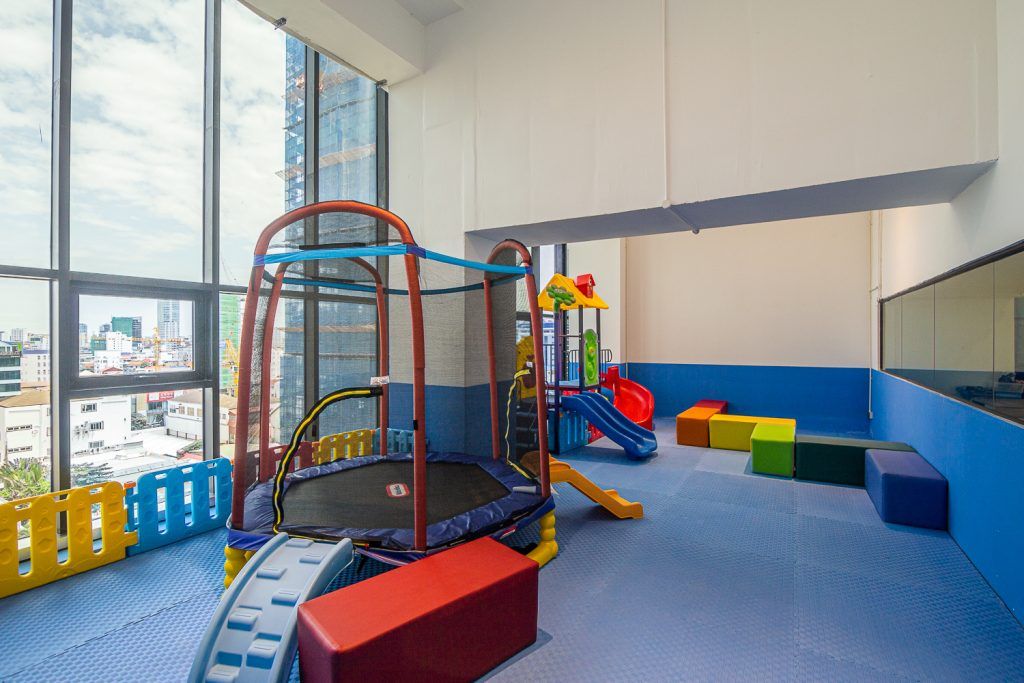 For those with young kids, spending hours with them in this play area will seem fast since it's filled with slides, trampoline with safety nets, and more. It's also carpeted, ensuring your children are as safe as they can be in the Kids' Play Room!
24th floor: Private Luxury Lounge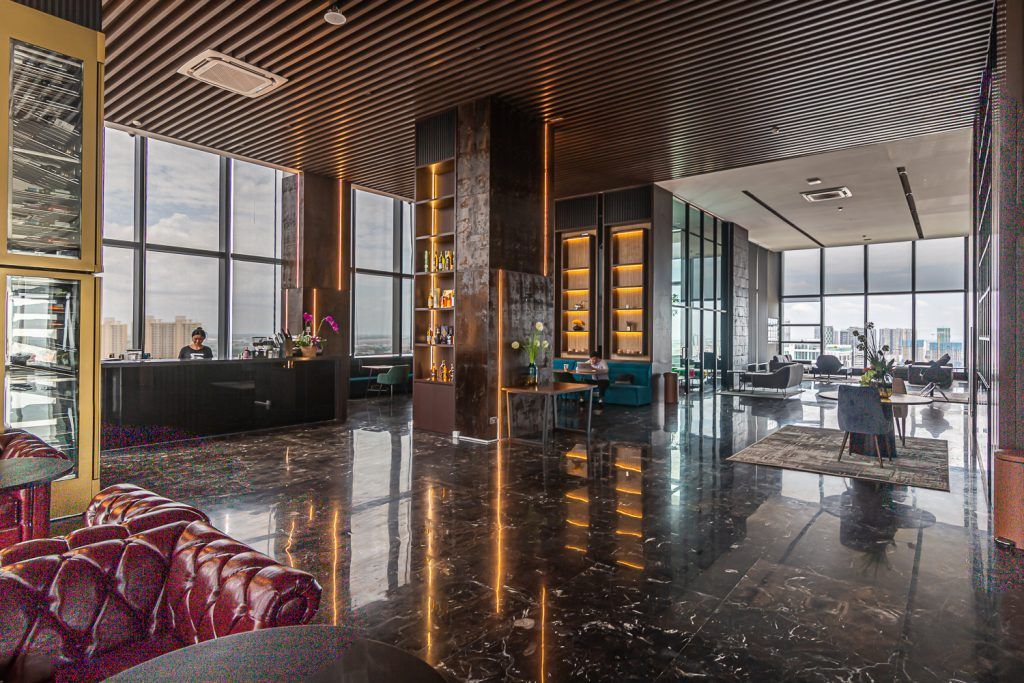 Feel right at home in an exclusive lounge that more than meets your luxurious tastes in this Private Lounge on the 24th floor of J-Tower 2. Carefully curated furniture that combines elegance and comfort, all designed for you. 
41st floor: Gym and Indoor Pool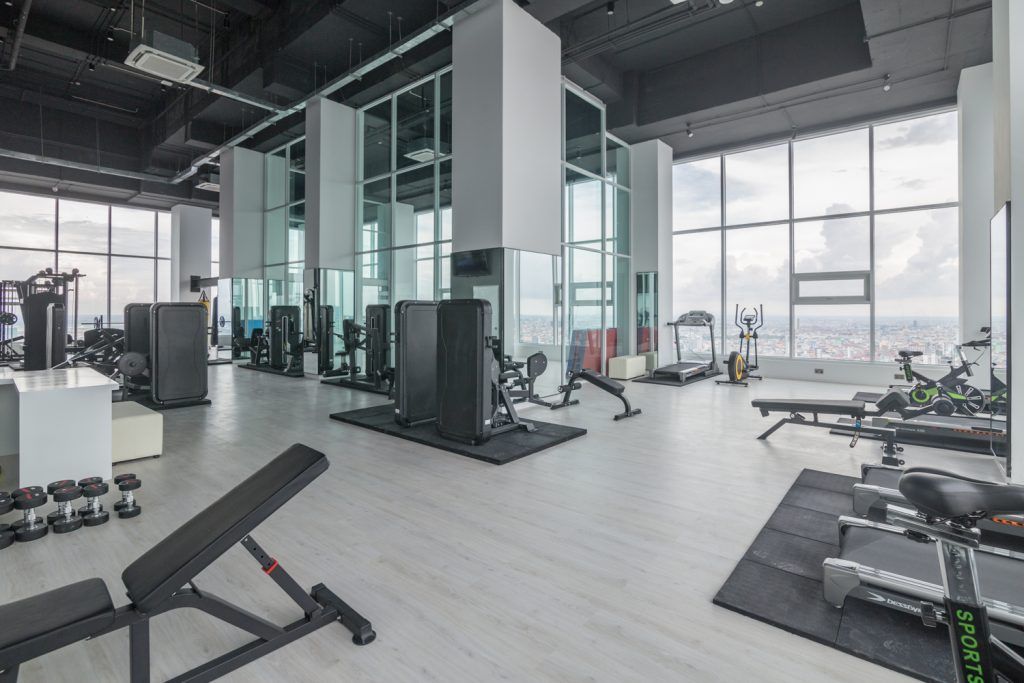 Anytime you want to train your body to be in the best shape it can be, you can do so using a first-class gym on the 41st floor, fully equipped with all you need to be active!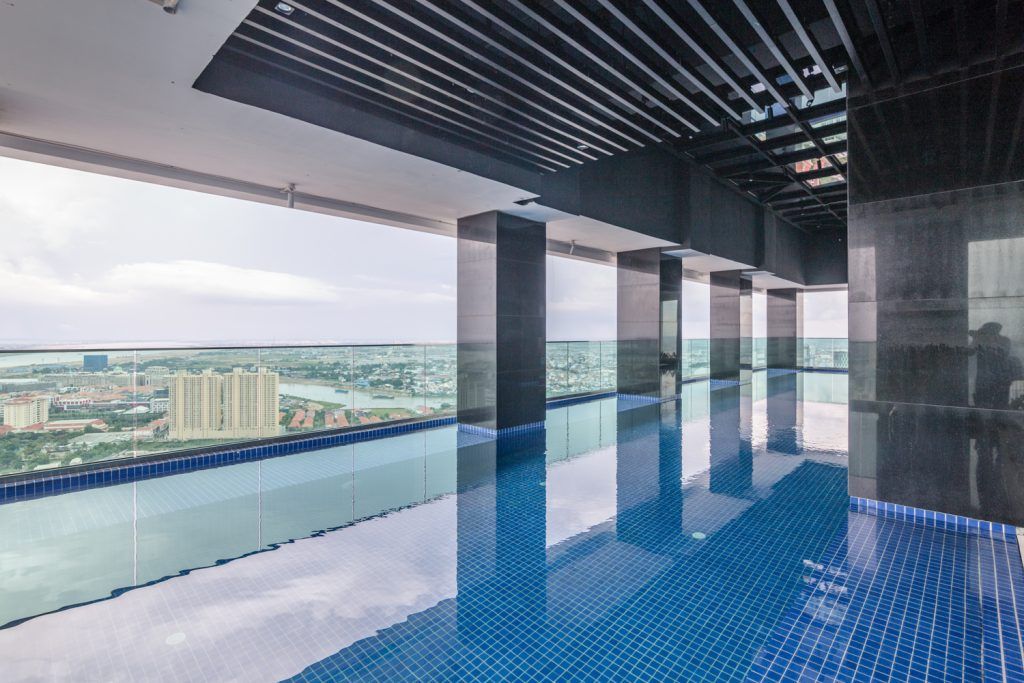 Right on the same floor is an indoor pool where you, friends, and family can take a dip anytime you want. Since there's a small pool for children and jacuzzi right here, choosing the perfect place to relax is easy.
42nd floor: Sky Bar & Infinity Pool
See the entire view of the city at the highest floor, where you can relax as much as you want accompanied by drinks from the exclusive, residents-only, Sky Bar.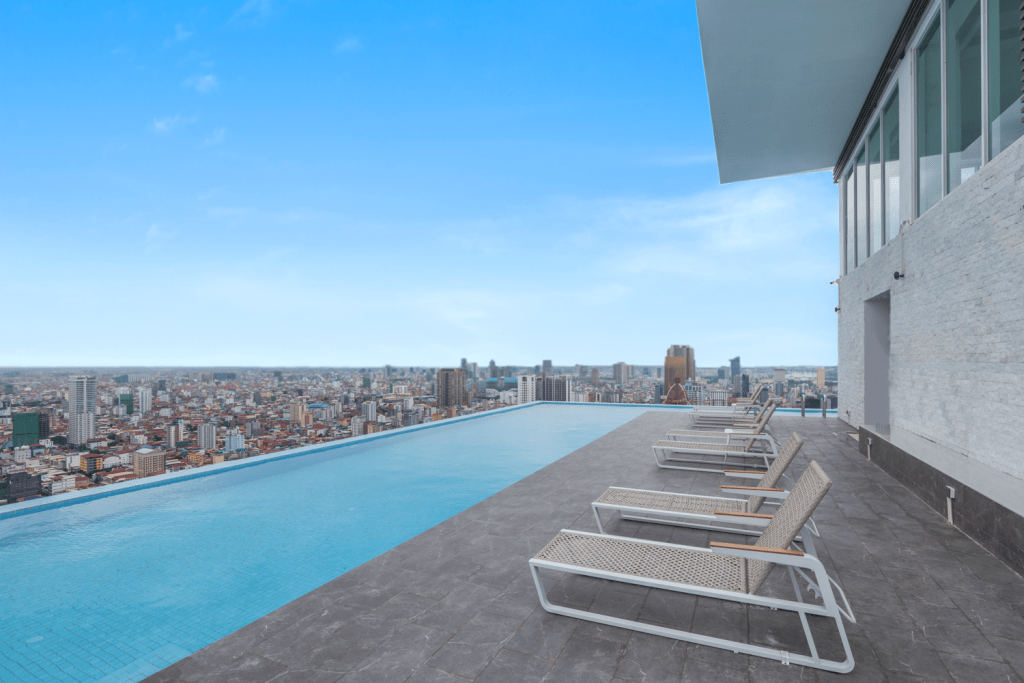 Feel the endless possibilities within your reach when you take a dip or two in the Infinity Pool, all the while enjoying the stunning view of the whole city. Reach limitless heights of euphoria each time you take in the city landscape, allowing you to experience Singapore's Marina Bay pool right here in the heart of Phnom Penh!
Live in the idyllic J-Tower 2 today!
Choose to come home to a place you can call your sanctuary in J-Tower 2 when you pick between one to three bedroom units to accommodate your lifestyle. Considering tenants would only have around five to six neighbors on a floor, you will get the peaceful privacy you need so make sure to reach out now to leading real estate company IPS Cambodia to get the unit you deserve. Whether you want to buy a place or rent, IPS agents will guide you through the process to make it easier!
IPS Cambodia Real Estate
Average rating:
0 reviews