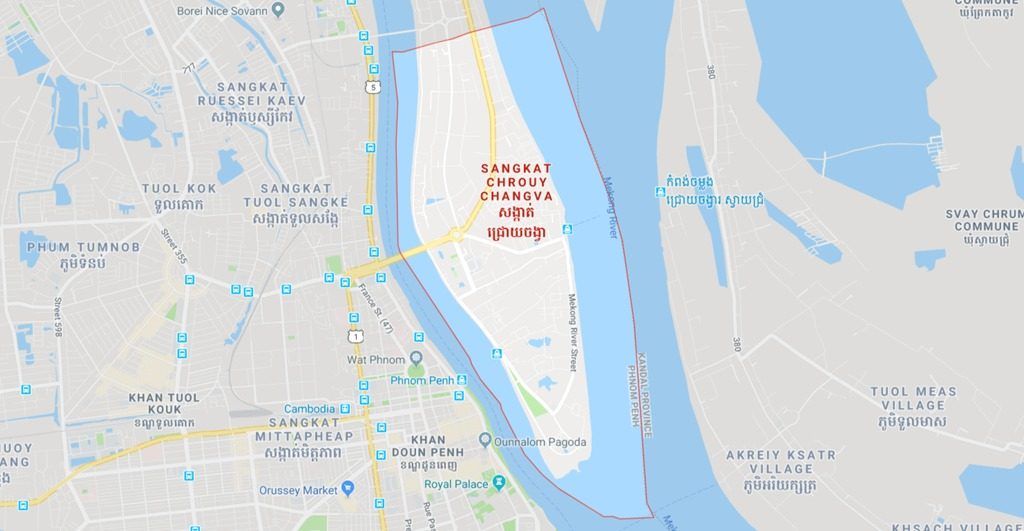 Chroy Changvar is a residential and industrial district. It occupies the slice of land between Tonle Sap and Mekong river. The once marshy area is now one of the few satellite cities in Phnom Penh.
The district covers five communes. It includes Chroy Changvar, Preaek Lieb, Preaek Ta Sek, Kaoh Dach, and Bak Khaeng. It enjoyed significant development in the last few years. This is due to the construction of added bridges linking it to the city. Other factors are the construction of communes, district roads, and National Road 6A.
Bridge Access to Chroy Changvar
Chroy Changvar is accessible by ferry or one of the 3 bridges connecting Daun Penh to Chroy Changvar. Access is an ongoing issue for the residents in the area.
The Cambodia – Japan Friendship bridge is still under renovation. Completion will not be until the end of 2019. The Japanese bridge was built in 1966 and renovated in the '90s. In 2017, they saw cracks in the bridge's support pillars.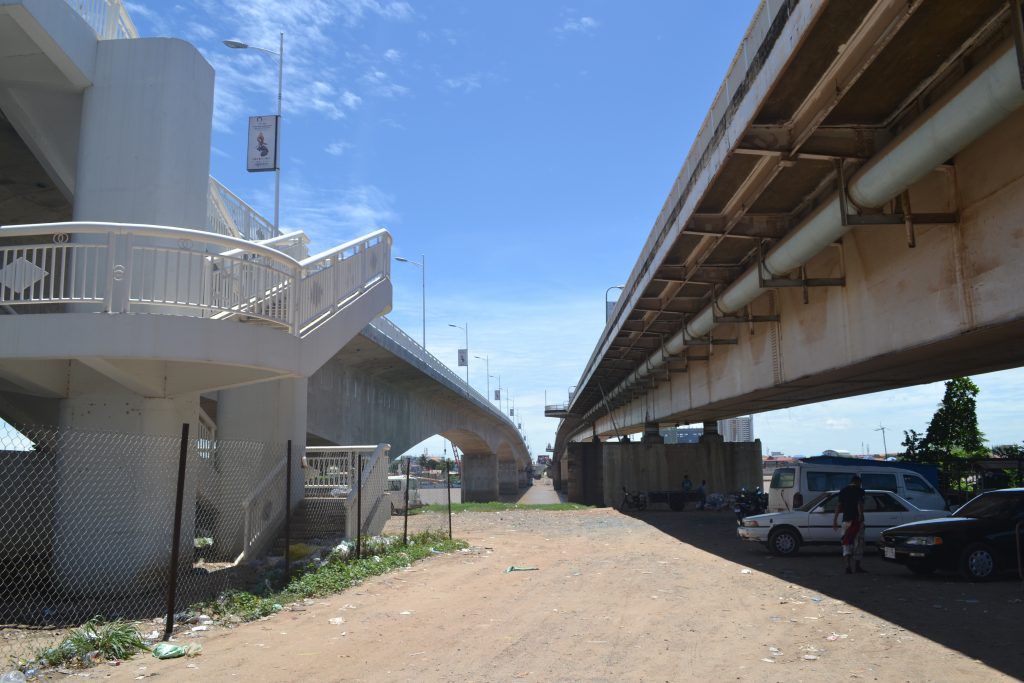 Chroy Changvar received another $33M from the Japanese government for its renovation. As a temporary fix, the Cambodian-Chinese Friendship Bridge now has 2-way access. It allows direct access to and from the district to the capital.
Another direct access is the Prek Pnov Bridge. This bridge spans across the Tonle Sap river by linking National Road 5 to Road 6A.
The Chroy Changvar Community
The district received major investments in the area including Borey Sopheak Mongkol. It is a 45,000 sq.m. mixed-use commercial complex with housing spaces. Mekong View Towers is also there. It is a 116 unit housing complex that has an impressive Skybar overlooking Phnom Penh City.
Other successful projects include the Borey Chinatown and Borey New World. Those projects are already sold and occupied by residents. With the boreys and apartment buildings, commercial spaces are on the rise. They cater to the needs of the growing number of locals and expats residing in the area.
Housing Choices
Chroy Changvar still has its share of traditional villas and locally-owned apartments. Gated communities or boreys are more popular options.
Apartments in this district range from $350-$1300 for one-bedroom units. 2-3 bedrooms will cost around $600-$3,000, depending on the quality and added services. Villas are cheaper than other districts at $800-$3500. Commercials spaces are available for $5-$8 per sq.m.
The biggest attraction of this area is the riverfront views. Offices with stations overlooking the river are abundant. Houses and apartments usually have balconies. Condominiums and penthouses provide 360 views of nature at its finest.
Fresh air coming from your windows. A slightly cooler temperature because you're surrounded by water. This is something that other districts cannot offer.
Food and Entertainment
Famous coffee shops like Cafe Amazon and Fox Coffee are available. There are international schools like Asia Pacific Fredfort and JVC Technical School. Local restaurants and retails stores give dining and shopping options.
The Sunrise Japan Hospital Phnom Penh is there for medical needs. The Royal Navy Headquarters and the Water Treatment Facility is in the district. Other interesting places are the Football Pitch, Platinum Sports Club. Wat Pothiyaram Wat Chas temple is also there.
For those craving for night entertainment, no need to travel to the city for bars and pubs. Tonle Sap St and Mekong River St on opposite sides are lined with bars and beer joints. They provide entertainment with a beautiful view of the river. There's also the occasional KTV bars around the whole district.
Opportunities for Growth
The two rivers on both sides provide cooler weather than any other district in the city. Majority of the rental properties are located on the western bank of the Mekong. Expat families living here enjoy a quiet and clean environment. They also see the breathtaking views of one of Asia's largest rivers right outside their window.
Price of land and rental prices is higher than it was 2-3 years ago. Land prices are higher on the main roads. However, the potential for it to be a commercial hub makes it attractive. Commercial areas are available to cater to consumer demand. Boreys and apartment complexes provide housing spaces for those working in the area.
Chroy Changvar may be farther away from the city than most districts, but it is definitely not a place to forget. Chroy Changvar also receives a lot of foreign investment. Rental and selling prices are 60% lower than their BKK counterparts. That is why it's an attractive investment opportunity. Cheaper price, for the same modern amenities and conveniences. Chroy Changvar is well worth a look.