Empowering every child's knowledge to be able to realize their full potential and apply it in this diverse world to spread love, peace, and purpose—is the mission and vision of Bambujaya Bilingual School.
Nestled within the heart of Siem Reap, just about 8 mins from the center and only 1 minute from Wat Chork. Bambujaya Bilingual School gives every child around Siem Reap, access to high quality education.
As one of the more well-known private schools in the city, Bambujaya offers the best of both languages to Cambodian children, shaping the country's literacy by providing a curriculum that's focused on Khmer (mother language) and English (universal language).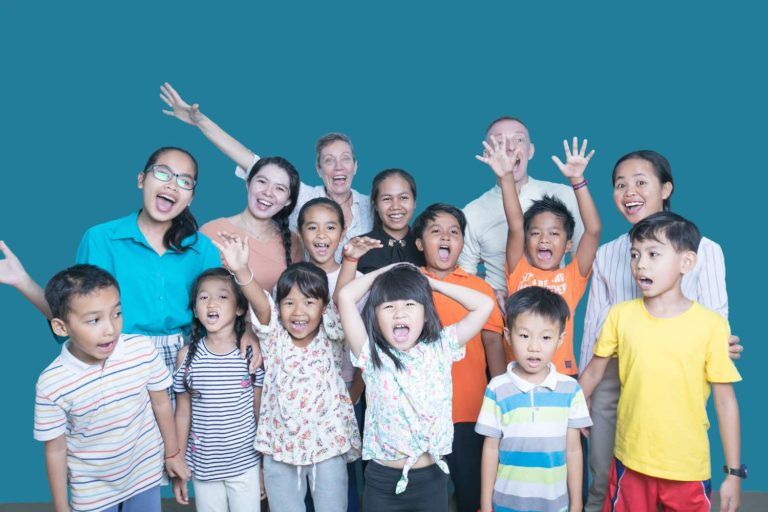 Inspired by Waldorf-Steiner's educational approach, learners in this school learn not only academically, but also physically, emotionally and spiritually. And to effectively adapt this approach, all of their English classes are supervised by a certified Waldorf teacher with 20 years of teaching all subjects throughout Grades 1 to 8.
Their English curriculum is focused on the manifestation of four literacy skills namely, speaking, listening, reading and writing. While children learn their own language, tradition, and culture through the Khmer program. Subjects included under this curriculum are Mathematics, Social Studies and Science which are all taught in Khmer language.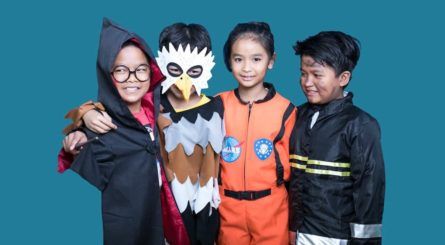 Integrated alongside the academic subjects, Bambujaya also provides weekly practical activities including music sessions, mindful movement and meditation, outdoor learning, and creative activities such as painting, drawing, and handicrafts. Their cafeteria serves a variety of healthy meals each day, with vegetables and fruits on your child's plate.
Designed to promote nature and serenity, Bambujaya was built within lush gardens; its interior incorporates a soft color palette, fitted with wooden materials unveiling warm tones, and the learning spaces are maintained uncluttered and clean.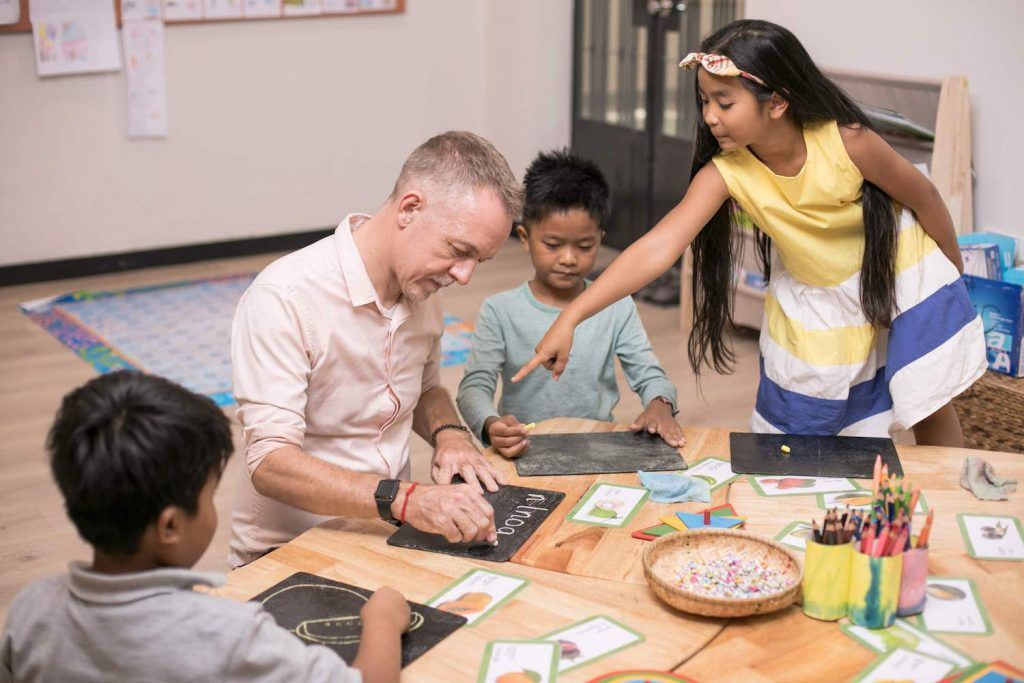 Bambujaya's average class size is 15-24 learners per class with ages ranging from 3 to 11 years old (2021-22) which are mostly Cambodians. The school is currently catering to Kindergarten and Grades 1 to 5. Their plan is to add a higher level each year until Grade 12.
Bambujaya's tuition fee offers two payment options:
Annual Plan – paid one time before the first day of school for $4,980.
Quarterly Plan – paid every three months, in four installments, for $1,308.
Apart from the tuition fee, parents are also required to pay the enrollment fee which costs $500 and a capital fee of $600. Overall, families should expect to pay around $6,000 for the entire school year of their children in Bambujaya.
Yearly payment summary:
| | | | |
| --- | --- | --- | --- |
| School Fees | Payment Plan | Price (KHR) | Price (USD) |
| Enrollment Fee | One-time payment | Payment Plan | 500 USD |
| Capital Fee | Annual payment | 2,460,000 Riel | 600 USD |
| Annual Plan | Annual payment | 20,418,000 Riel | 4,980 USD |
| Quarterly Plan | Quarterly payment | 5,362,800 Riel | 1,308 USD |
One-time fees + Annual Plan = 6,080 USD
One-time fees + Quarterly Plan = 6,332 USD
Disclaimer: Fees indicated are current at the time of writing. The school fees may change at anytime without prior notice.
This holistic learning experience has just reached Siem Reap as Bambujaya have expanded and built their new institution in Svay Dangkum, launching in January 2021.
Photo credit: BambuJaya Bilingual School | Check out their Facebook Page