Selling a house for the first time always brings a bittersweet experience. Owners should come up with a careful and logical decision in which they would benefit from it but would not compromise the future buyer. (Read also: Top mistakes first time sellers make)
Here are some guides that you can follow to make "home selling" be less stressful and (somehow) exciting:
Plan ahead on your next house purchase
Before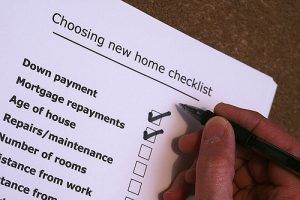 you decide to sell your old house, you need to be sure of the next purchase. Be meticulous and coherent on deciding what to buy for a new house. Make it a point that your future investment will be for a long term or even be for a lifetime. This would help save more time, money, and effort.
Moving several times is such a hassle. Check if you could avail mortgage loans which could help if the budget is kind of rusty.
Determine the right selling price of your house
Research the value of your house. Some first time sellers think that it would benefit them if they sell it for an excessive high price but sometimes, it also means the property could stay in the market for a longer time. Some real estate companies offer services that could help sellers. In IPS Cambodia, one of our offered services is the Property Valuation. These services include feasibility studies, valuation, lease and cost analysis,and consultation, among others. Our firm aim to help clients to properly address the specific issues in Cambodia's real estate market. Read: How to Estimate your Property's Market Value
Make the house ready for possible buyers
Repair the damages, fix what are broken, and clean as if there will always be a visitor. The "for sale" house should be in good condition and always presentable for future owners. It could also make the house more saleable.
Market your home properly
Aside from making the property look good, the sellers should also know how to sell it properly. Some uses advertising as a tool but if you are on a budget – use social media to market the house. Take good quality photos and make sure to capture right angles that would lure possible buyers to look at the property. You can do it for yourself because there are Do-It-Yourself (DIY) videos on the internet but you can also ask for photography services to do the work for you.
Hire a real estate agent
Hiring a real estate agent can make the house selling easier. In IPS Cambodia, they have agents that can explain requirements, implications, and possible risks. We make sure that as much as possible our clients' selling experience will be positive and stress free. Read also: A Quick Guide on Preparing for your First Home Sale
Happy house selling!