Central Siem Reap's little-known neighborhood gems
If you find yourselves strolling through Siem Reap central area, you will be pleasantly surprised to find an array of shops, restaurants, bars, and galleries to keep you busy for a few days or provide a nice living environment.

From the Old Market (Psar Chas) to the upcoming Kendall village,  you will find traditional Khmer arts,  as well as more modern concept stores showcasing Cambodian expertise in various forms.
When hunger strikes, you have a wide choice of food, from local Khmer cuisine to sushi, to vegan cuisine and of course, western.
From a commercial standpoint, the area has a lot to offer with a constant flow of tourists and locals. All necessities are available at your doorstep, a choice of supermarkets offering local and international products, pharmacies, travel agents, banks. Property in this area can vary immensely from a quaint apartment to a villa with garden.
Many old colonial buildings are used for commercial purposes but with the ongoing constructions and renovations in the area, new apartments and houses should be on the market soon with prices similar to the following estimations: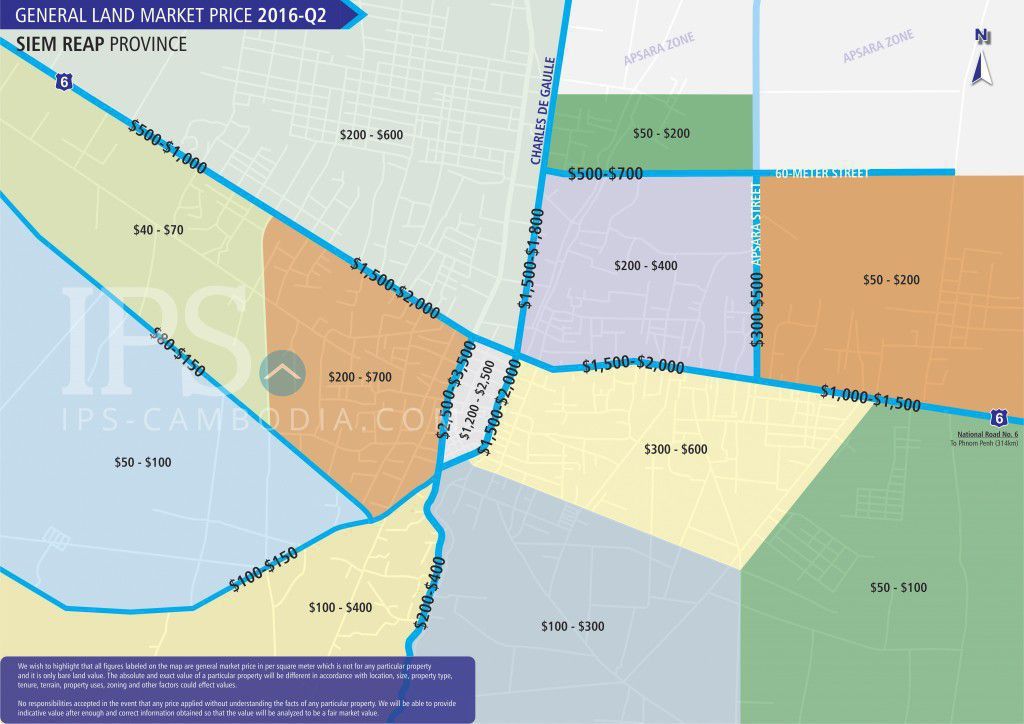 Zone A, which encompasses Pub Street and surrounding locations, has land valued between $1,700 and $5,000 per square meter on the main thoroughfares. Along with smaller roads, the price dropped to $1,500 to $2,000 per square meter.
Zone B, from Central Market to National Road 6, has prices from $1,000 to $3,000 per square meter on main roads and from $700 and $1,200 on smaller roads.
Zone C, includes the main road to the Angkor Night Market. Prices are from $1,000 to $3,000 per square meter on main roads and from $350 to $700 on sub-roads.
Whether you are planning to buy or rent property in this area, you will be in the heart of Siem Reap, but just a quick drive away from the temples and the beautiful Cambodian countryside. IPS, our professional team, with 6 years of expertise in real estate and our eagerness to serve, will be your best advisor to assist you in your search for a home that fits all your needs and requirements.
Here is a list of our favourite spots in this area:
Breakfast/lunch

If you are a keen coffee drinker, make sure to stop at Little Red Fox in Kendall village, for a good brunch/lunch Sister Srey offers a large variety of western style dishes as well as some vegan option.
Our favourite shopping spots
We recommend the Old market (Psar Chars ) of course,  for local souvenirs but make sure to pay a visit to Louise Loubatieres, Trunkh, Saarti. You will find all these shops in the upcoming Kendall village just a stone's throw away from the Old market.
For dinner
The FCC offers great new dining options from a new simple snacks menu to full Khmer style family meals to western classics.For more local cuisine try Chenray Tree, Haven for a meal with a good cause or Damnak AHA a new Khmer owned restaurant just behind Wat Damnak.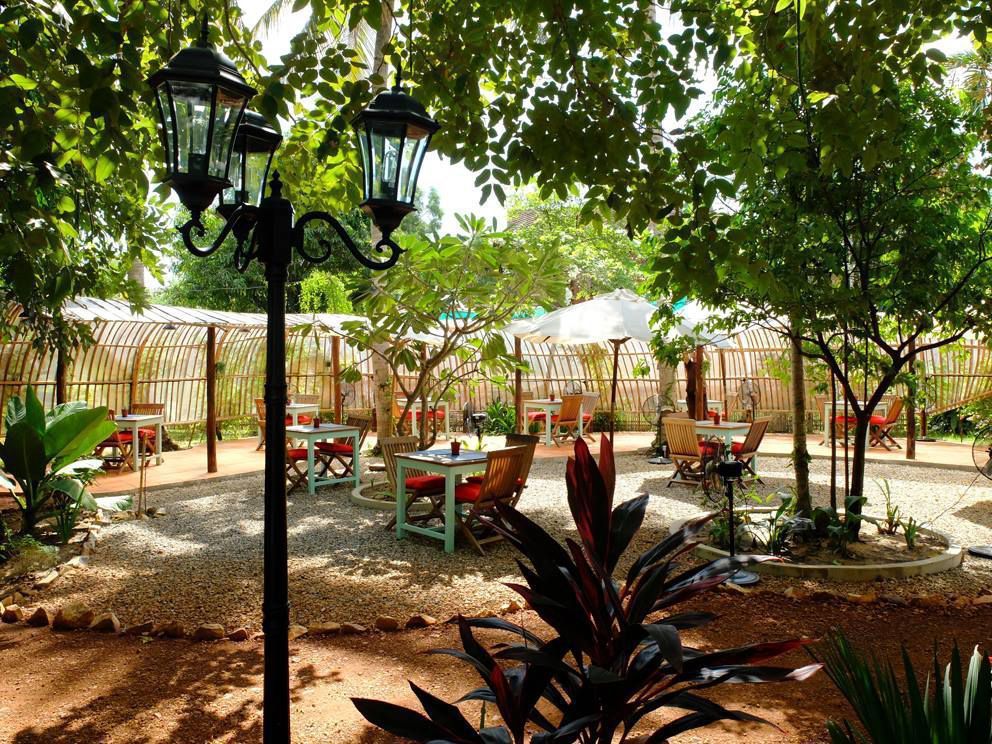 For evening drinks, Asana is a lovely place to cool down with a cold drink and later in the night Miss Wong offers great drinks and live Dj sets.