Cambodia is getting more familiar with social media platforms and online apps and websites. In the Kingdom's major cities, Siem Reap and Phnom Penh, the lifestyle has become fast-paced so people are always looking for ways to make their daily tasks easier and have convenient access to what they want and need.
With the help of technology, many of these tasks are now just a few clicks away. Whether you need to order food, book a ride, or find a place to stay, there's a solution that's easily accessible from just your smartphone. To help the newcomers navigate these, we have curated a list of essential apps and websites that will make their life easier and help them embrace a carefree life in Cambodia.
Finding Home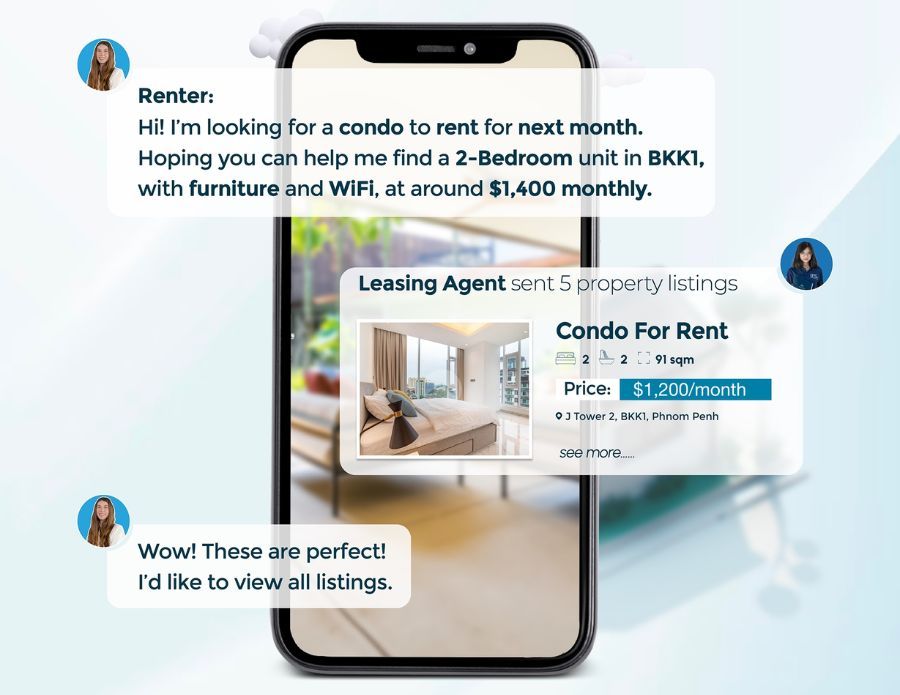 Finding your dream home in Cambodia is easy with the help of IPS Cambodia. As one of the leading property services companies in the country, we offer a range of rental and buying options for residential and commercial properties. 
With a team of experienced professionals and an extensive network of properties, we can help you find the perfect home that suits your preferences and budget. Our reliable and efficient services can help you make the most of your search for a new home.
Getting Around
For getting around in Cambodia, Grab is a popular choice for many locals and tourists alike. You can book a ride with just a few taps on your smartphone and be on your way to your desired destination. Grab offers a wide range of vehicle options, including cars, tuk-tuks, and motorcycles, giving you the flexibility to choose the mode of transportation that suits your needs and preferences.
One of the advantages of using Grab is the upfront pricing, which means you know the fare before you book your ride, eliminating any surprises. Additionally, Grab offers multiple payment options, including cash and cashless transactions, making it convenient for every passenger.
PassApp is another popular ride-hailing service in Cambodia. They have a fleet of tuk-tuks, which are three-wheeled vehicles commonly used for transportation in Cambodia. If you prefer a more traditional and unique mode of transportation, PassApp's tuk-tuks are a great choice.
Like Grab, PassApp offers upfront pricing, giving you clarity about the fare before you confirm your ride. In addition, it ensures the safety of its passengers by ensuring that their drivers are qualified and licensed.
Grocery & Food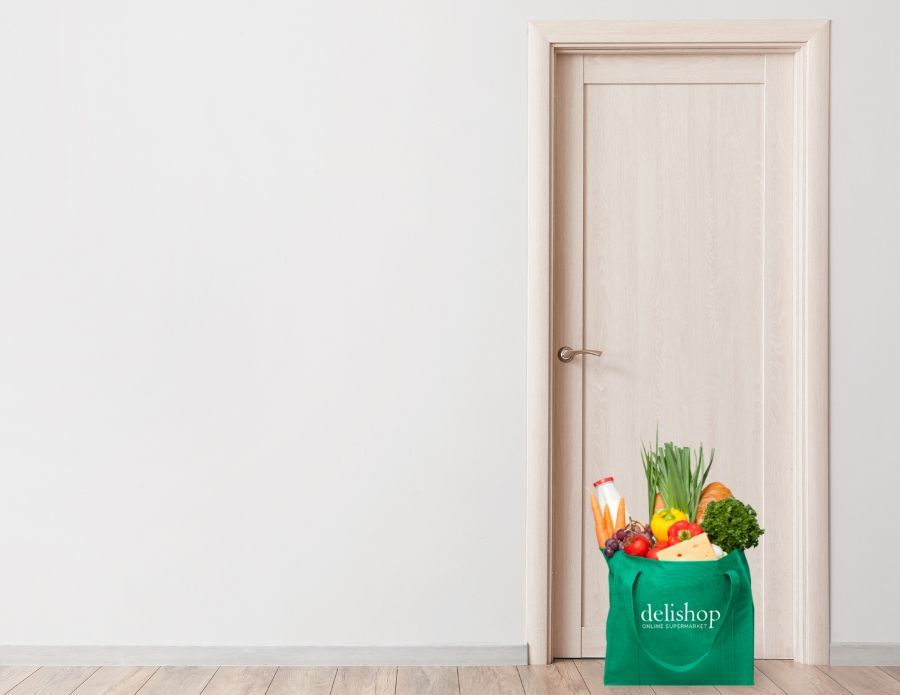 When it comes to grocery shopping and food delivery in Cambodia, you have several options to choose from. One popular choice is Nham24, which offers a wide variety of food options that can be delivered right to your doorstep. Whether you're craving local Khmer cuisine or international dishes, Nham24 has you covered.
Another app that you can rely on is Food Panda. They have an extensive network of partnered restaurants, allowing you to order from your favorite eateries and have your meal delivered quickly and conveniently.
However, if you're looking for fresh imported groceries, one of our partners could probably be your best choice. At Deli Shop, you can find a wide range of products, from pantry staples to gourmet ingredients, making it easy to shop for all your cooking needs.
Payments & Banking
Founded in 1996, ABA Bank has become one of the leading banks in Cambodia, known for its innovations in digital banking. ABA Bank offers a range of services, from personal and business banking to investment solutions.
One of the unique features of ABA Bank is its QR code payment system, which allows you to make payments to street vendors and small businesses with ease. This feature has made ABA one of the most convenient banking options in Cambodia, with more and more merchants and street vendors accepting ABA QR code payments.
In addition, ABA Bank also offers mobile banking, which enables you to manage your finances and make transactions from your phone.
Documents or Items Delivery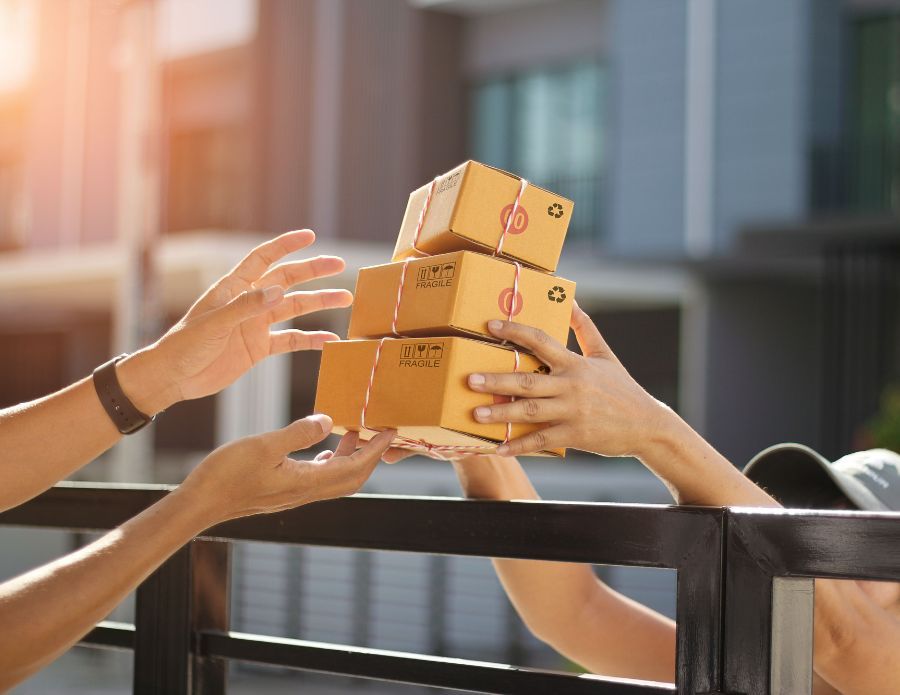 When you need to have documents or items delivered in Cambodia, there are several reliable options available to you. One of these options is the Vireak Bun Tham Express, which was founded in 2004. With their extensive network of delivery services, Vireak Bun Tham Express ensures that your documents or items reach their destination in a timely and secure manner.
J&T Express is another popular choice for document and item delivery in Cambodia. They guarantee safe and prompt delivery of your important documents or valuable items. Moreover, they offer a variety of delivery services, ensuring that your items are delivered as quickly as possible.
Meanwhile, for a more convenient and on-demand delivery service, you can rely on Grab Express. As an extension of the Grab platform, Grab Express allows you to request the delivery of documents or small packages through the Grab app.
Getting Connected
Smart is known for its extensive coverage and fast internet speeds in Cambodia. With Smart, you can enjoy seamless communication, whether it's making calls, sending text messages, or browsing the internet. Furthermore, Smart offers a variety of mobile plans to suit different budgets and usage requirements.
Cellcard, Cambodia's longest-serving and solely Cambodian-owned operator, was established in 1997. It has gained a strong reputation for being at the forefront of innovative services and delivering exceptional customer support. In addition, Cellcard also provides a wide range of plans and packages to meet diverse communication requirements.
Messaging
Telegram is a highly secure messaging app that allows for encrypted conversations. With Telegram, you can create chat groups, which makes it an ideal app for large groups or communities. It is also one of the most versatile messaging apps available due to its range of features, such as self-destructing messages, file sharing, and voice and video calls.
Messenger is a more ubiquitous messaging app that is integrated with Facebook. It offers features such as free voice and video calls, photo and video sharing, as well as a range of stickers and emojis.
Shopping
There are a few options available in terms of shopping in Cambodia. While there are some existing online shopping sites like Larue and Qunnit, they have yet to make a significant impact in the local market.
As a result, many Cambodians rely on other platforms, such as Facebook and Instagram, when searching for the things they want to buy. These social media platforms have become popular for buying and selling items, with individuals and businesses using them to showcase their products and connect with potential buyers.
In addition, some Cambodians also turn to international e-commerce giants like Taobao, Amazon, and Alibaba for their online shopping needs. These platforms offer a wide range of products and provide international shipping options, making it convenient for Cambodian shoppers.
Buy & Sell
Facebook Marketplace is a feature within the Facebook platform that allows users to buy and sell items locally. With millions of active users in Cambodia, Facebook Marketplace provides a convenient way for individuals and businesses to connect and engage in transactions. Users can easily browse through a wide range of categories, such as electronics, clothing, furniture, and more.
Khmer24 is likewise a dedicated online marketplace in the country. It is one of the largest online platforms for buying and selling in the country. Sellers can create listings with detailed descriptions, photos, and contact information, while buyers can easily search for items based on their preferences.
Job Search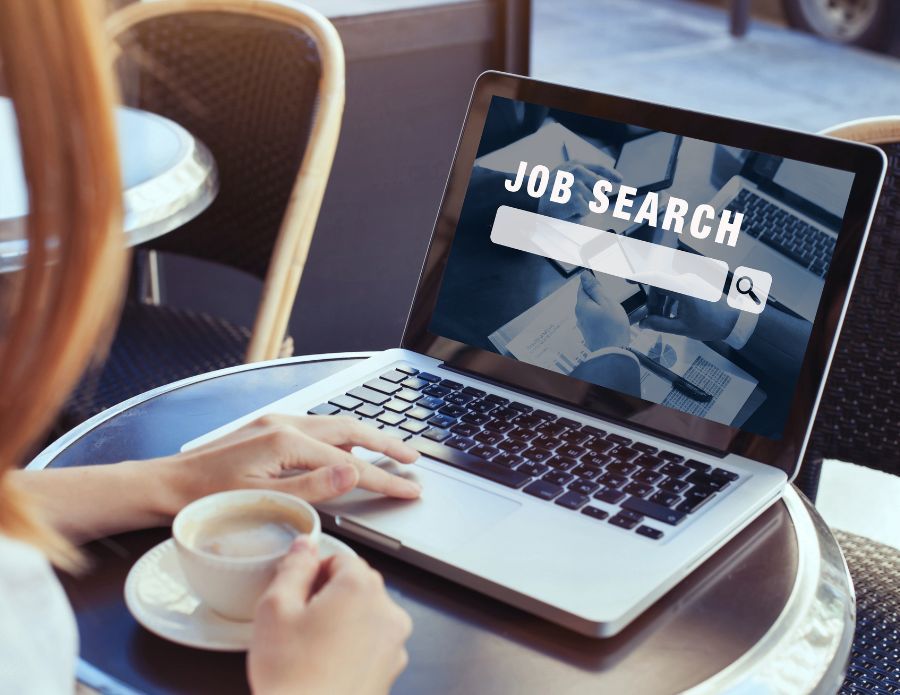 LinkedIn is a professional networking platform that is widely recognized globally. It allows users to create a professional profile to showcase their skills and experience. Many companies in Cambodia also use LinkedIn to post job openings and search for potential candidates.
Users can browse through job listings, connect with professionals in their industry, and even apply for jobs directly through the platform. Furthermore, it offers features that can greatly assist in your job search, such as recommendations, skill endorsements, and customized job alerts.
CamHR is a popular local job portal in Cambodia that offers job listings across various industries. It provides useful features like browsing job categories, setting job alerts, and receiving notifications about new job opportunities.
CamboJob is another local job portal that focuses on matching job seekers with employers in Cambodia. Employers can post job openings on the platform, while job seekers can create profiles, upload resumes, and apply for available positions. CamHR also provides useful features like browsing job categories, setting job alerts, and receiving notifications about new job opportunities.
Foreigners & Tourists
Foreigners Present in Cambodia System
Foreigners who are present in Cambodia are required to register themselves in the Foreigners Present in Cambodia (FPC) system. This system serves as a way for the Cambodian government to keep track of foreigners residing in the country. It is important for foreigners to comply with this registration requirement to avoid any legal issues or complications during their stay in Cambodia.
The FPC system requires foreigners to provide certain information, such as their passport details, address in Cambodia, and intended length of stay. This information is used to ensure that foreigners are staying legally in the country and to facilitate communication and coordination between the government and foreign residents if needed.
Note that the aforementioned apps and sites are widely used and preferred by both locals and foreigners in Cambodia. You may explore more options if you research online or seek recommendations from reliable locals within the Cambodian community.