Considering numerous real estate markets in Southeast Asia, Cambodia stands to be at the top of the countries you have to invest in. It has an average rental yield of 5.33% that can go higher, depending on which city or region you'll buy a property. This means, the investment returns you can get is high, especially on how you're going to market the property to a target renter.
Among the numerous properties you can buy, condominiums are one of the best ones you can buy first. This is because the market for condominiums is booming, with it catering to young professionals to seniors who want to settle down and more. Additionally, you're close to numerous convenient spots like grocery stores and parks, which makes it more attractive for your renters and benefits you as an investor.
Rental yields can go as high as 9%, especially if you buy condos in popular cities in Cambodia. Since good rental yields around the world is from 5% to 8%, investing in condos in Cambodia is a market you need to tap into since it ranges from 5% to 9%. To help you look for condos that will benefit you, here are the top three cities in Cambodia whose condo market is booming.
1. Phnom Penh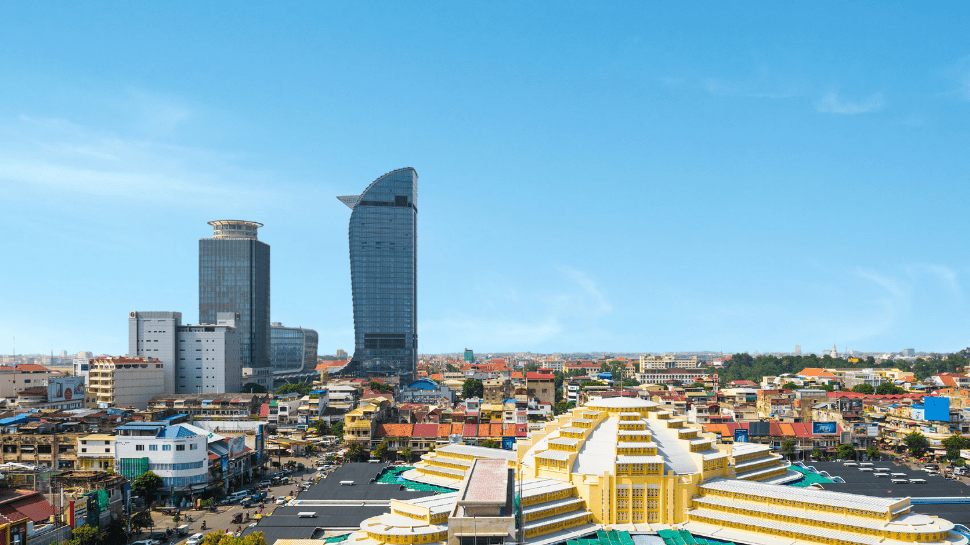 Phnom Penh, the capital city of Cambodia, is home to a huge market of rental properties catering to locals and expats alike. Since there are numerous tourist destinations in the city and plethora of activities that allows for a thriving and busy lifestyle, it's a popular ground for everyone to settle in.
Condominiums are the biggest real estate properties in the city, allowing for more people to live in the capital. Based on the report released by realestate.com.kh in their 2019 Consumer Sentiment Survey, about 76% of investors want to buy properties in Phnom Penh due to convenience and everything the city offers.
Current condominium market in Phnom Penh sees an average cost for studio to 3-bedroom units, depending if they're affordable to high end. A report by realestate.com.kh shows the following prices with their average square metres:
Studio Unit
Affordable: $47,000 (29 sq.m)
Average: $80,000 (40 sq.m)
High-end: $135,000 (66 sq.m)
1-bedroom Unit
Affordable: $65,000 (38 sq.m)
Average: $110,000 (46 sq.m)
High-end: $240,000 (139 sq.m)
2-bedroom
Affordable: $75,000 (44 sq.m)
Average: $160,000 (70 sq.m)
High-end: $390,000 (148 sq.m)
3-bedroom
Affordable: $145,000 (75 sq.m)
Average: $290,000 (123 sq.m)
High-end: $600,000 (509 sq.m)
If you're looking to buy condos in Phnom Penh, here are a few of the best condos to invest in:
Embassy Central by Urbanland → Situated in BKK1 district, Embassy Central units by Urbanland are the perfect combination of modern architecture and greenery due to its elevated gardens. All units for rent and sale here are handled by IPS Cambodia, making it easier to buy and lease.
Odom Residences → Currently still in construction, Odom Residences will emphasize the best of urban living with its two towers for residential, office, and even commercial spaces. The future of modern living with remnants of Khmer architecture is guaranteed here.
2. Siem Reap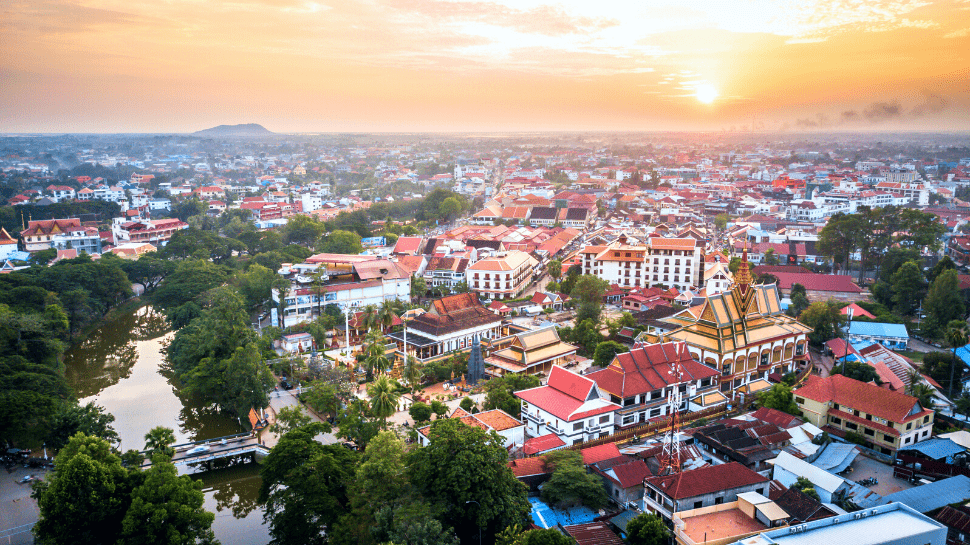 Known for being a city filled with tourist spots, Siem Reap is one of the best cities in Cambodia to live in. The city has more than one million residents and almost the same number of tourists coming in each year.
While villas, houses, and units in boreys are the biggest properties in the market here, condominiums remain to be attractive units that are rising in investors over the years. Not only are they affordable but their square metres are larger in average than other cities.
The average square metres and unit cost of condo units are the following:
1-bedroom Unit
Affordable: $68,000 (72 sq.m)
Average: $73,000 (76 sq.m)
High-end: $80,000 (80 sq.m)
2-bedroom Unit
Affordable: $105,000 (97 sq.m)
Average: $108,000 (104 sq.m)
High-end: $113,000 (112 sq.m)
3-bedroom Unit
Affordable: $145,000 (138 sq.m)
Average: $148,000 (149 sq.m)
High-end: $157,000 (160 sq.m)
If you're looking for amazing condos in Siem Reap, here are a few you need to check:
Rose Apple Square → Modern living at its finest while allowing you to live like you're in paradise are the highlights of Rose Apple Square. It's situated by Sok San Road and Pub Street.
Angkor Grace Residence → Prioritise luxurious and convenient living with Angkor Grace Residences, perfectly located in Svay Dangkum.
3. Sihanoukville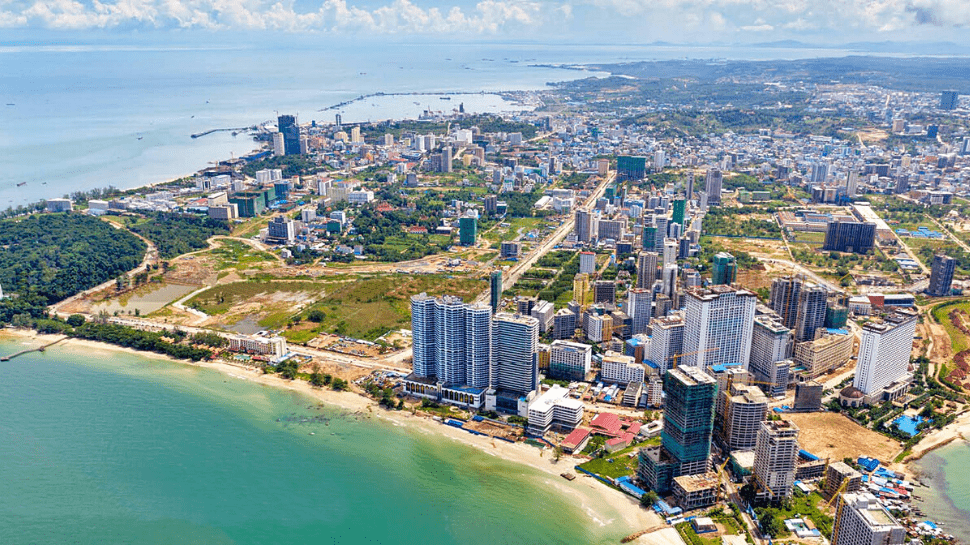 One of the cities in Cambodia known to be a beach capital is Sihanoukville. It boasts of numerous tourist destinations and rental properties like shophouses, condos and resorts. With the rise of condominiums in the city due to fantastic sights, here are the current average cost and square metres of studio to 3-bedroom units in the city:
Studio Unit
Affordable: $40,000 (30 sq.m)
Average: $55,000 (42 sq.m)
High-end: $80,000 (106 sq.m)
1-bedroom Unit
Affordable: $55,000 (30 sq.m)
Average: $75,000 (42 sq.m)
High-end: $150,000 (106 sq.m)
2-bedroom Unit
Affordable: $90,000 (50 sq.m)
Average: $165,000 (80 sq.m)
High-end: $250,000 (124 sq.m)
3-bedroom Unit
Affordable: $240,000 (100 sq.m)
Average: $300,000 (147 sq.m)
High-end: $500,000 (168 sq.m)