Siem Reap is one of the global destinations highlighted among TIME Magazine's compilation of the World's 100 Greatest Places of 2021, a selection formed as tribute to the people and businesses at the forefront of adapting to the impacts of the pandemic. 
You might like: Angkor hailed "Best of the Best" Luxury Tour by TripAdvisor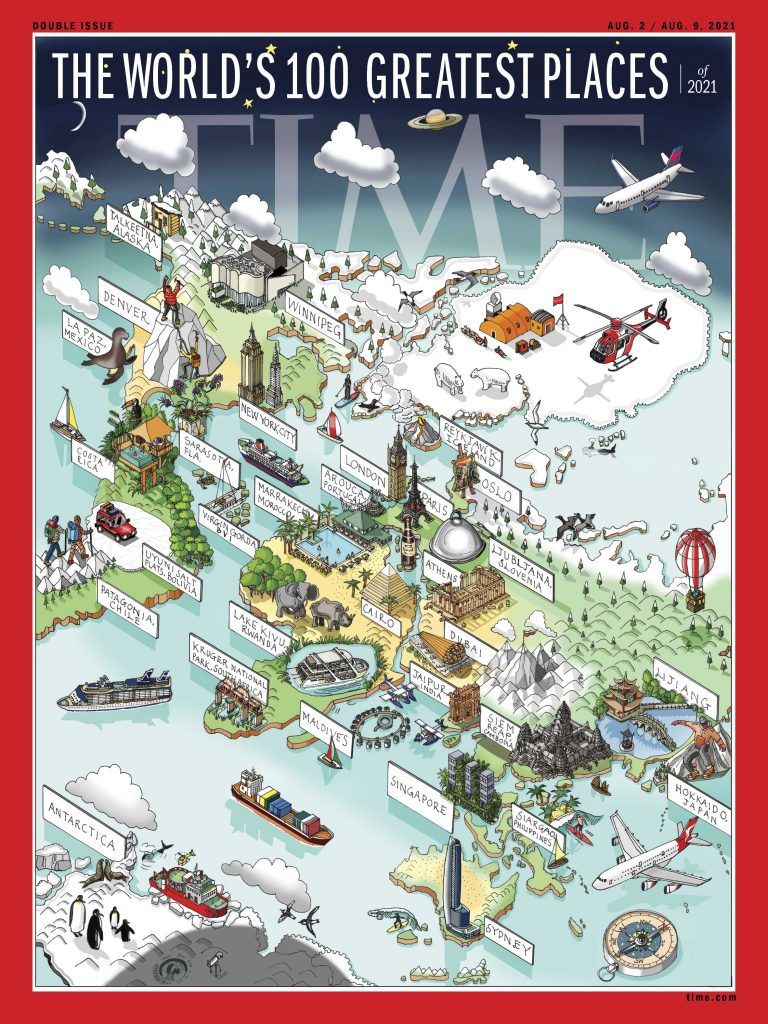 Covid-19 struck a blow on travel and tourism industries worldwide, and Cambodia's tourist capital was no exception. The situation has sparked shifts in the Kingdom's economy as a whole, with a recorded 80.3 percent drop in international tourists nationwide.  
In Siem Reap, there were just 45,000 tourists for the whole of 2020—a stark contrast to the 370,000 recorded during 2019's Khmer New Year period alone.
Nevertheless, the local business community has been a picture of resilience sustained through trying times.  
Prior to the pandemic, Siem Reap was a diverse venue of bustling city life, wellness activities, and historical adventure tourism at the renowned Angkor Archaeological Park. While most of these were put at a standstill, the country has been making the most of downtime by improving infrastructure and boosting the domestic economy.
With TIME's list made to spotlight "ingenuity, creativity, revitalization and reopening in destinations across the world," the ongoing and future strategies set for tourism relaunch prove that as a dynamic destination – whether for business, tourism, or family settlement – Siem Reap is a destination deserving of being hailed one of the greatest. 
Other Asia destinations on the list were economic tiger Singapore; the Philippines' Siargao Island; Jaipur, India's "Pink City;" Japan's seafood hotspot, Hokkaido; the ancient Lijiang, China; Maldives, the coral archipelago; and glamorous Dubai (United Arab Emirates).