The Cambodian Government's official e-Visa site https://evisa.gov.kh/ has announced that starting October 19, the tourist e-Visa scheme is available once again.
Official Announcement from Ministry of Foreign Affairs & International Cooperation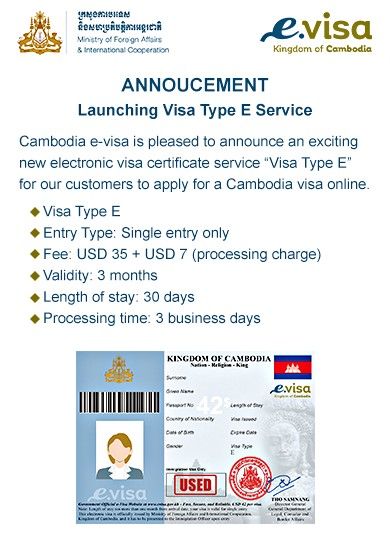 Once you click the link on the website, it shows how easy it is to get your e-Visa in three (3) simple steps:
Create an account. It says that a single account is all you need for all your future e-visa applications.
Apply and pay. Fill out the application form and pay securely using your VisaCard, Mastercard, Unionpay, Alipay or WeChat.
Download the e-visa PDF from your e-visa visitor account.
The requirements to complete the application are as follows:
Fee/s:
USD $30 + $6 processing Fee
E-visa validity for use to enter Cambodia: 3 months
Period of stay granted upon arrival: 30 Days
Application processing time: 3 Days
Requirements for Quarantine:
Pre-book Alternative State Quarantine (ASQ) hotel to any of the following:
Courtyard by Marriott Phnom Penh
Sokha Phnom Penh Hotel & Residence
Raffles Hotel Le Royal Phnom Penh
Sofitel Phnom Penh Phokeethra
Note that the Quarantine Period for fully vaccinated travelers is 7 days, while travelers that are not yet vaccinated or are not fully vaccinated must still undergo 14-day quarantine.
It is also mandatory to have a Forte COVID-19 Insurance Policy. Ensure that you're also bringing your Vaccine card with you, to be checked upon arrival.
This is a major step towards reopening Cambodia – the Tourist e-Visa scheme's suspension has effectively crippled Cambodia's once thriving tourism sector.
It appears, though, that citizens of some countries – including the United States, as well as EU member states are not currently able to apply for the e-visa. This situation may be an issue with the website, or may be a country exclusion policy.
Keep checking our website for more updates.
Read here for a complete TRAVEL GUIDE TO CAMBODIA #COVID19