Cambodia is located between Vietnam and Thailand. Khmer culture is greatly influenced by Chinese and Indian culture. Furniture in Cambodia has become expensive over the years due to its high demand. They are made of giant pieces of wood; plain furniture is usually termed as unattractive in Cambodia therefore they have elaborate patterns and 3D carvings which is quite heavy. Cambodian houses have mostly wooden floors – a nice wooden floor with perfect pieces of furniture adds up to the aesthetic of the room. You can get your desired flooring done from Edgewood flooring stores and add perfect pieces of Cambodian furniture to achieve that perfect aesthetic Cambodian look for your home.
Here are some ideas for you to have aesthetic Cambodian furniture.
1. Local Designs
If you have spacious rooms and want to achieve a traditional look for your home you can choose local traditional 3d carving furniture. The local designs are made of wood with 3d carvings on them, from furniture to decorative items. You can find such magnificent 3d items at the local market. Add some traditional furniture with a wooden floor and a rug in the middle. The middle of the room is usually left empty in traditional Cambodian (Khmer style) houses. Even if your aesthetic leans towards the contemporary, you can still incorporate local artistry through OKO Furniture, a brand that champions the use of antique materials in crafting unorthodox décor and functional pieces.
2. Modern designs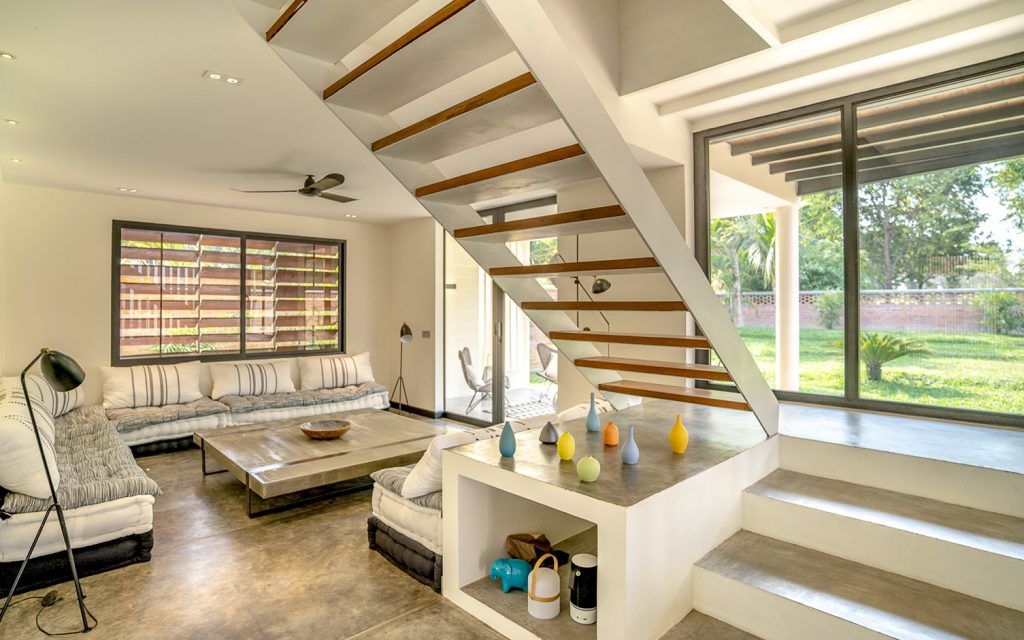 Modern houses are smaller in size having a limited number of furniture. Modern designs are minimalist; they require less space and are ideal for apartments and small houses. Less is more, you can choose a green fully covered modern design sofa in the same color with the curtains, a wooden or any modern floor design like tiles or even a wall to wall carpet with a rug and a sleek design table in the middle with lotus designed Cambodian bowl. You can further add in some green plants and modern decorative items. Baskets are weaved by many Cambodian farmers for household uses or to sell for income. These baskets are made of bamboo that are thinly cut, they can be used to achieve Cambodian aesthetics look for your home. You can also add something unexpected like a yellow coffee table, a pop of color will make it eye-catching and appear without overshadowing the rest of the interior.
3. Traditional low table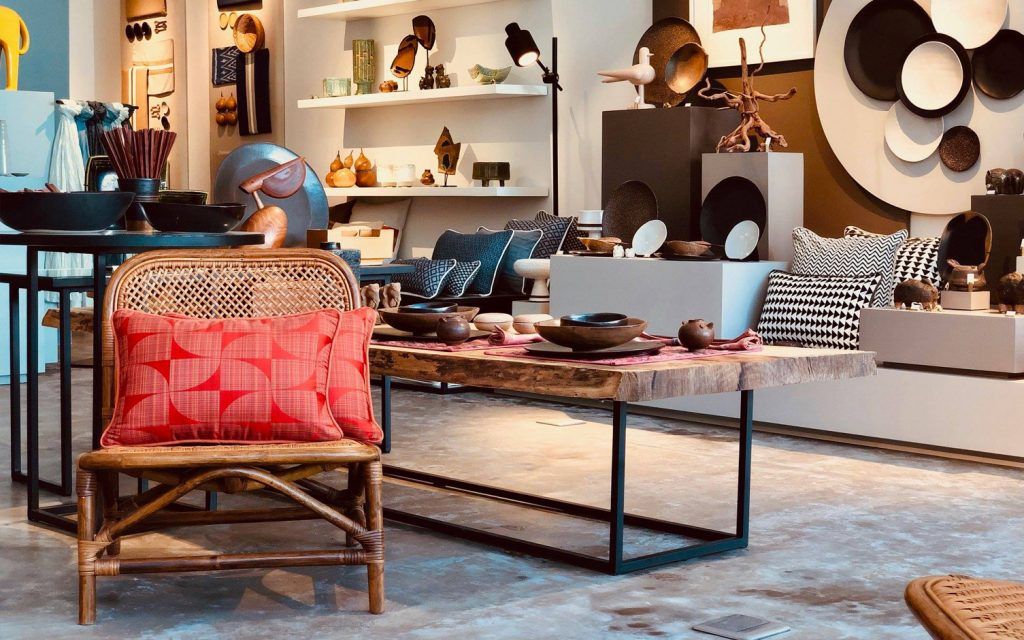 Traditional Cambodian houses do not have many pieces of furniture one furniture piece that is found in every household are the ground-level low tables that are used for many purposes like eating, working, and even sleeping. They are multifunctional furniture pieces. Usually placed in the middle of the room, they can also be decorated with vivid-colored handcrafted cushions also offered by OKO Furniture. Urban houses also have sideboards, which can be used in the dining room or serving rooms. Paintings or mirrors can be hung at the top. Hammocks are also found in traditional Cambodian houses you can use them in verandas or as outdoor furniture. Hanging chairs or a wooden rocking chair in the living room can also be an option for that cozy and cool Cambodian look.
4. Industrial vintage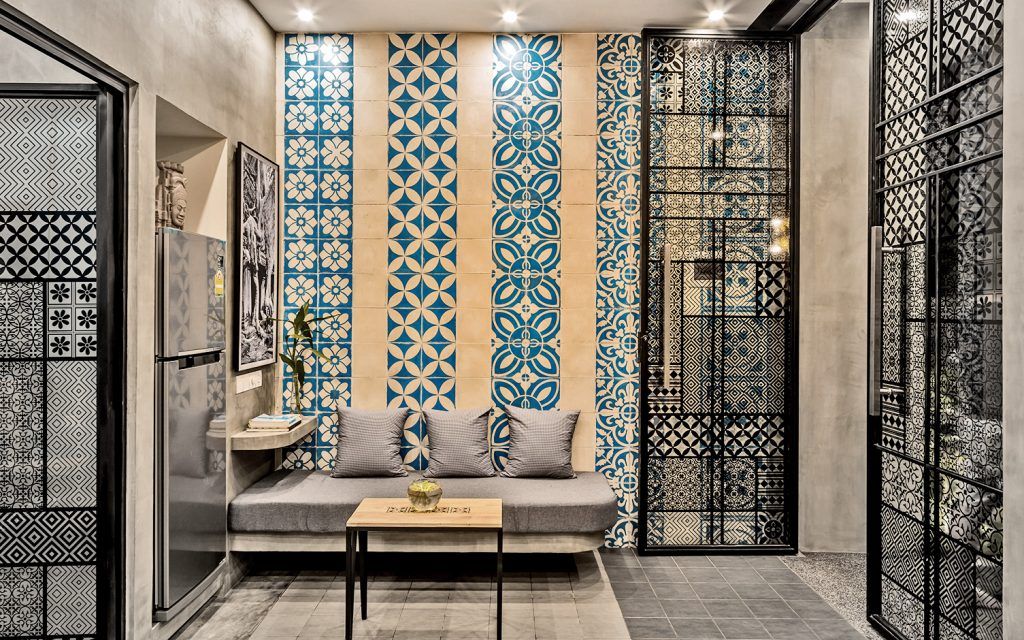 You can choose to go for classic industrial vintage Cambodian furniture as vibrant color chairs with a table for the kitchen, a vintage console table with a stone or wooden carving mirror. If you have a small house, vintage designs can be one of the best choices.
5. Stone carvings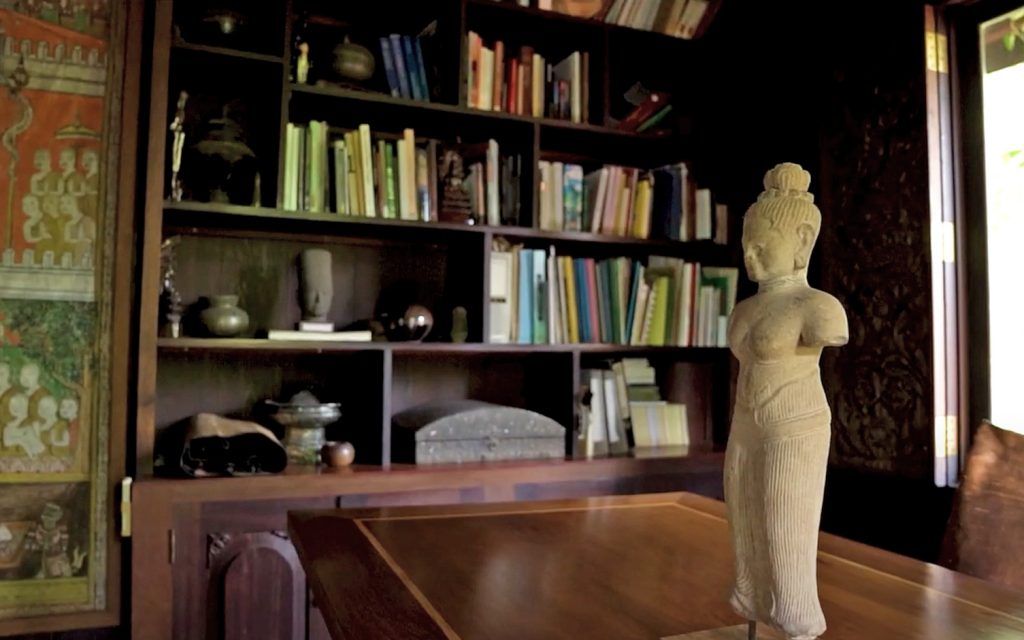 Cambodia is best known for stone cravings which are known for the scale and richness of the sculpture. Stone carving is very rare. You can add a stone crave table, stole, or a fireplace to perfect that aesthetic Cambodian look. With a traditional mural cloth, or any (Khmer style) decorative item.
The ideal furniture choices will depend on many factors such as your budget, size of your house, weather conditions, and lifestyle (traditional and relaxed, formal, or modern and on-the-go). People who like Cambodian furniture but lack the budget can easily mix and match Western-style pieces with creations from OKO Furniture, as their products offer a seamless fusion of Khmer culture and the latest design trends. As space, lines, forms, light, colors, textures, and patterns need to come together for an aesthetically pleasing home interior, using pieces from an artisan brand can help smoothen your design choices. This will ensure that none of your design elements overpower one another, maintaining that streamlined yet ornate ambience characteristic of Cambodian furnishings.