7 Best Places to Visit in Siem Reap Other than Temples
Siem Reap is popularly known as the home to hundreds of temple ruins. It isn't new for first-time visitors to encounter temple-filled itineraries including Angkor Wat. But for long-term visitors, you might be looking for new attractions to visit besides temples.
True enough, visiting temples will take a week- or even a month-long trip to complete, however that's not what Siem Reap only offers. Beyond the temple tours, this northern city has a lot of tourist destinations in terms of culture, history, and wilderness. What are those?
Here's a list of places to go aside from temples:
1. Kulen Mountain Waterfall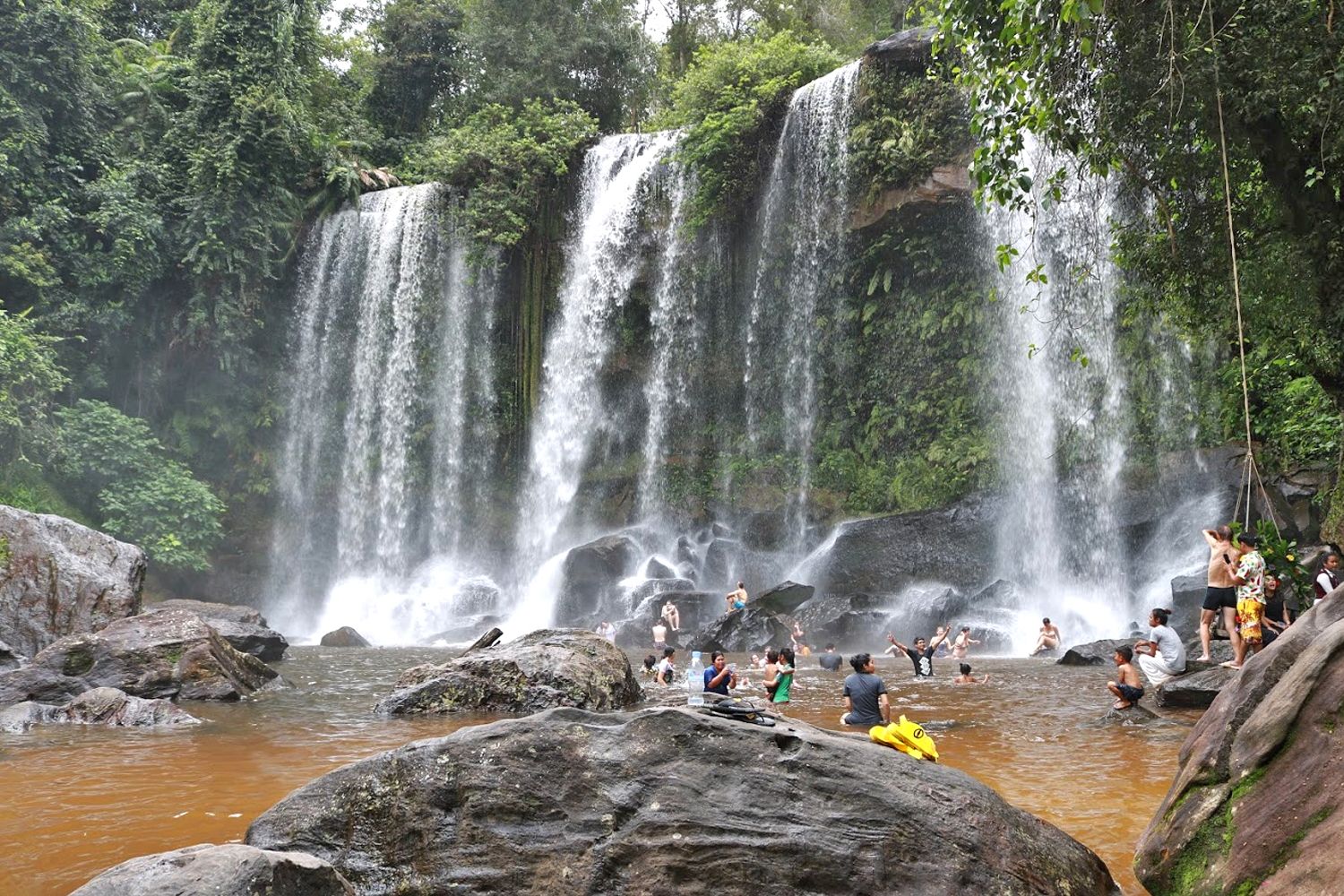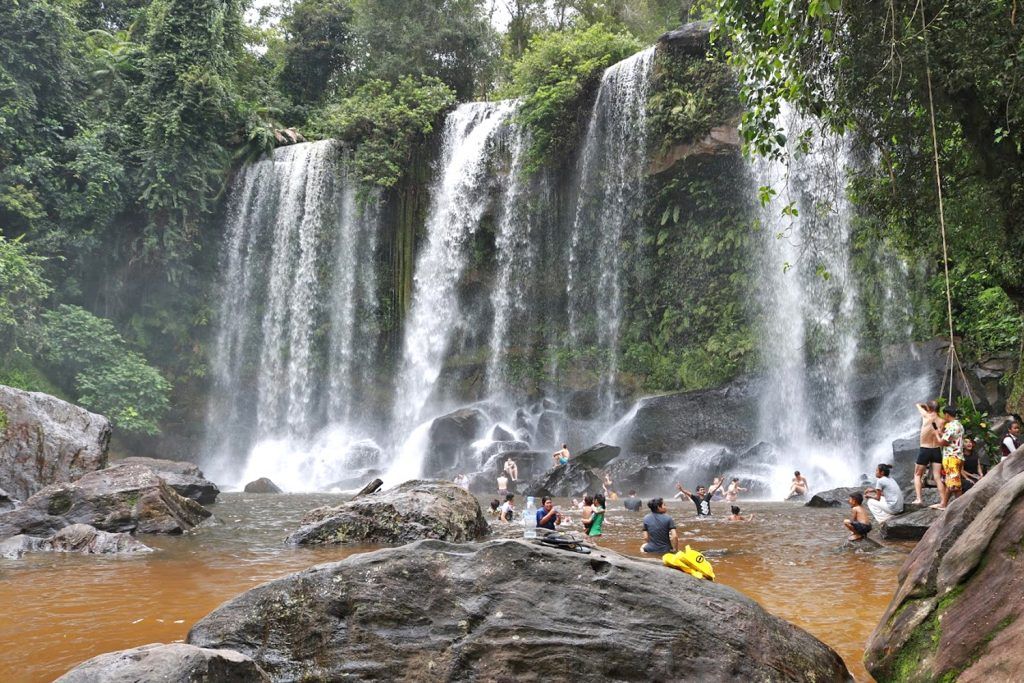 Considered as the holy mountain in Cambodia, Phnom Kulen is a symbolic place for it's where the birth of the Khmer Empire originally took place. Not long after, Phnom Kulen became a national park because apart from the rich history, it is a place that's filled with exciting activities.
The sound of nature is deafening with two waterfalls downstreaming from the Kulen Mountain. These waterfalls are calm and friendly, so anyone can dive in and start cooling. By hiking or trekking, you will pass by a beautiful jungle scenery, a giant reclining buddha, and a river of a thousand lingas.
2. Siem Reap's Most Notable Museums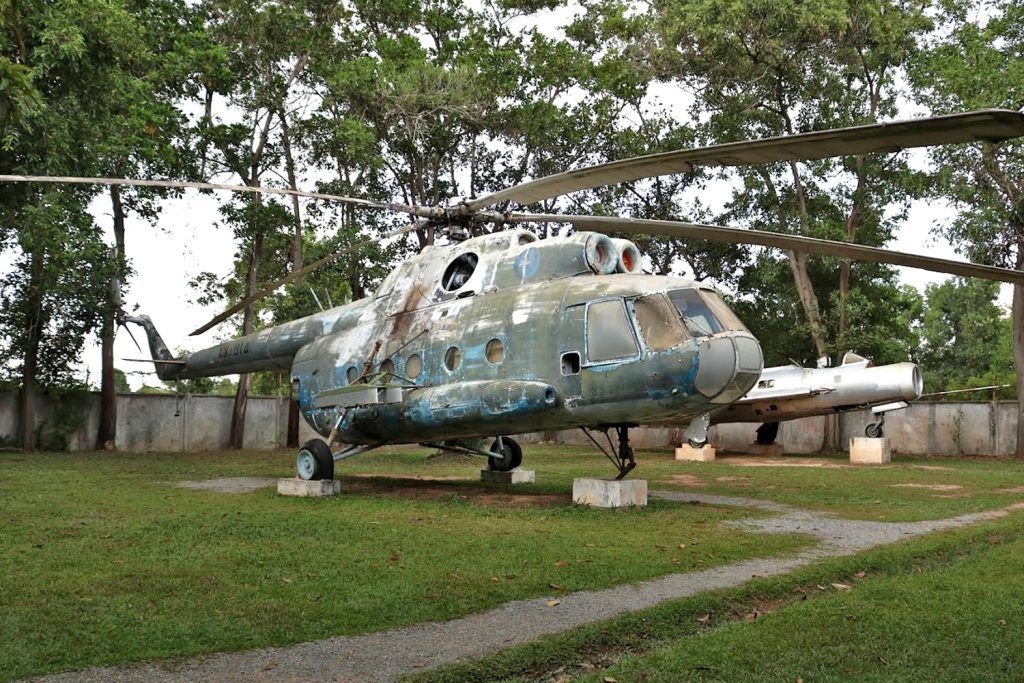 Cambodia has experienced the most devastating, in fact the most terrifying holocaust in the world during Khmer Rouge. From slavery, torture to death; these stories are unveiled in the museums of Siem Reap.
Siem Reap's War Museum is an encounter with the actual military vehicles and weapons used during the civil war. Angkor National Museum is the entire experience of Cambodian art, culture, and architecture. It is built like a palace filled with multiple galleries, statues and artifacts, and interactive exhibits—leaving a deeper understanding of the Ancient Khmer Empire.
The remnants of war still haunt locals with several undetonated mines planted across the country. Cambodia Landmine Museum was then created to display a collection of different landmines; to raise awareness; and to make people experience how to dismantle mines in a makeshift field.
On the lighter side, Art Box Museum is the biggest-scale trick art museum filled with 2D and 3D illustrations of the world's famous heritage sites.
3. Phare Cambodian Circus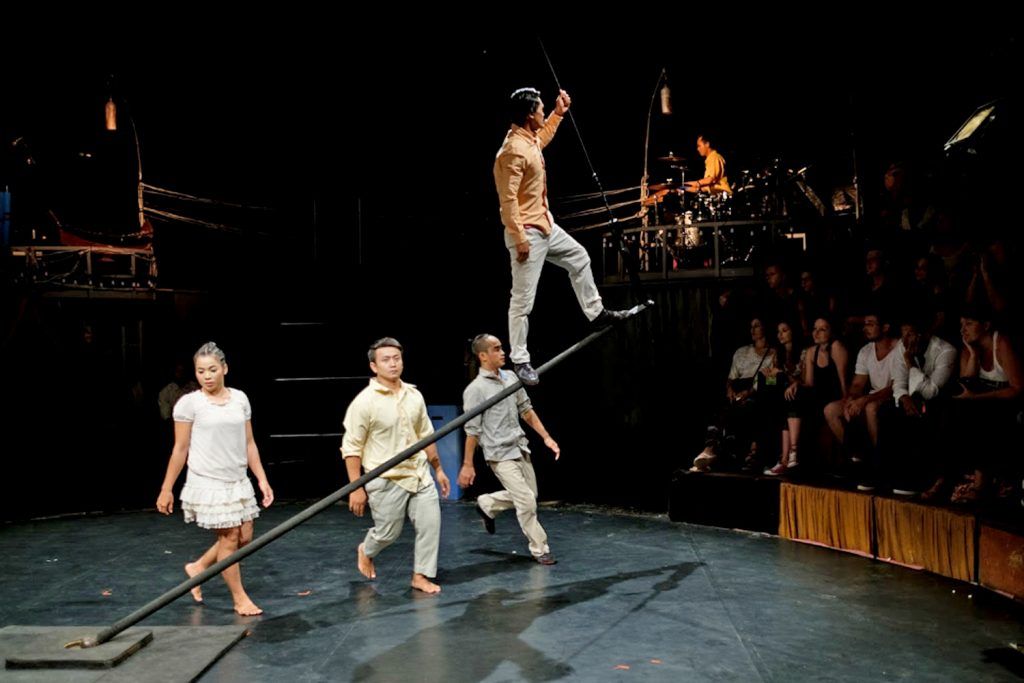 It's a marvelous mix of circus acts; performers at the show do death defying stunts, flip upside down, balance in heights, jump through flames, and contort in seemingly impossible and bone-breaking positions.
Everything happens on a classic round stage under a tent dome within a span of 1 hour. But unlike a typical circus show, young Cambodians convey stories through their circus productions. And if you think you've seen it all in just one visit, each night of Phare Cambodian Circus is unique because they perform different stories daily.
4. Phnom Krom Lotus Farms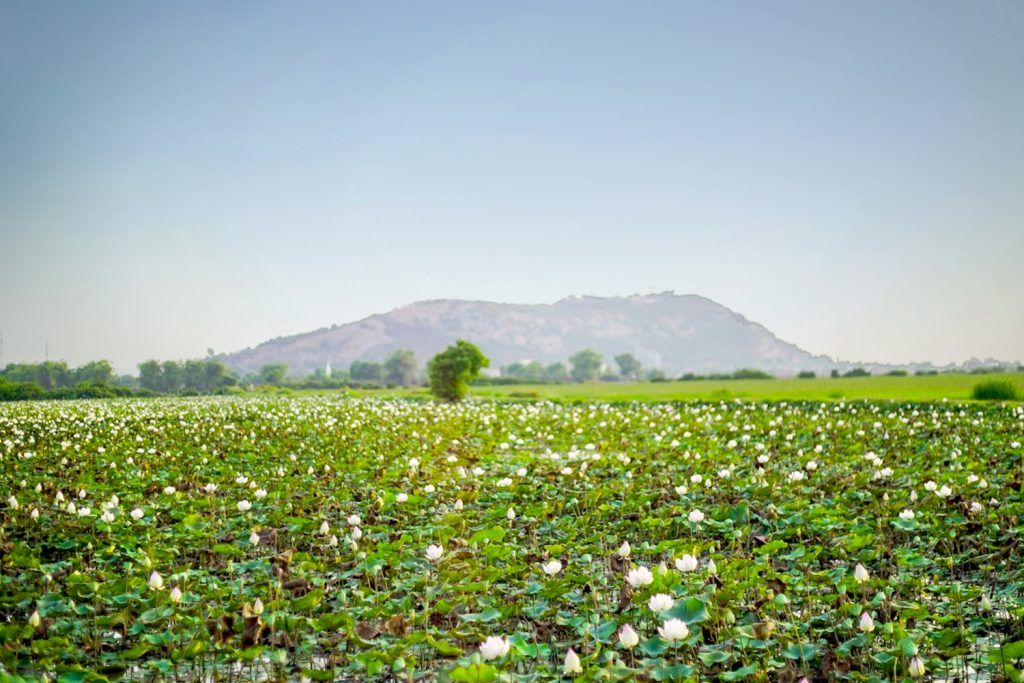 Lotus farms abound in Siem reap, specifically in the Phnom Krom area, is about 15 to 20 minutes away from the Old Market by motorcycle or car. This is also a nice bike stop if you're cruising around the countryside.
Visiting these farms are free of charge. Some farms have resting huts and restaurants where you can stay and have some unique activities. You can buy some food and drinks made from the lotus plant. The lotus plant is a good source for plant-based protein, tea, has medicinal properties, and you can even use its fiber for clothes.
5. Kampong Phluk Crocodile Farms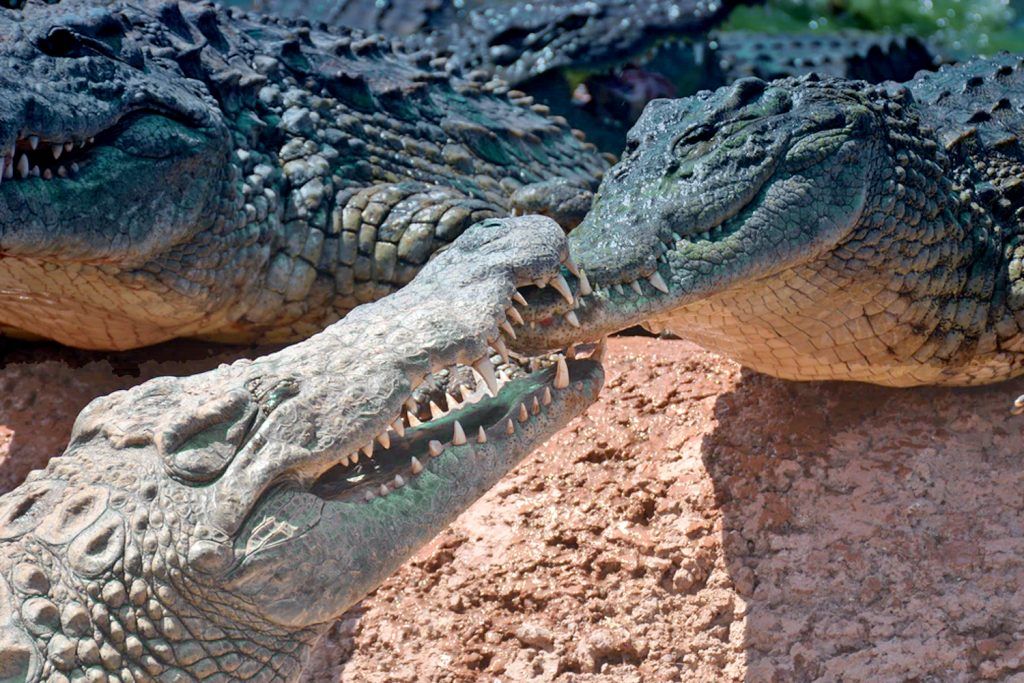 Crocodiles once filled the huge Tonle Sap lake. They were basically hunted down for their skin and meat. It was said that hundreds of crocodiles lived in Tonle Sap and its nearby swamp areas. Due to over hunting and the rising demand for crocodile meat and leather, the numbers have dwindled down.
Don't expect too much with how the farm is managed though. Some farms have a very basic "cage" that puts all the crocodiles inside. Basically, the crocodiles are just transferred from the lake to the cages so the farms can feed them easier. They feed them catfish that are also grown in a cage within the lake.
6. Tonle Sap Floating Village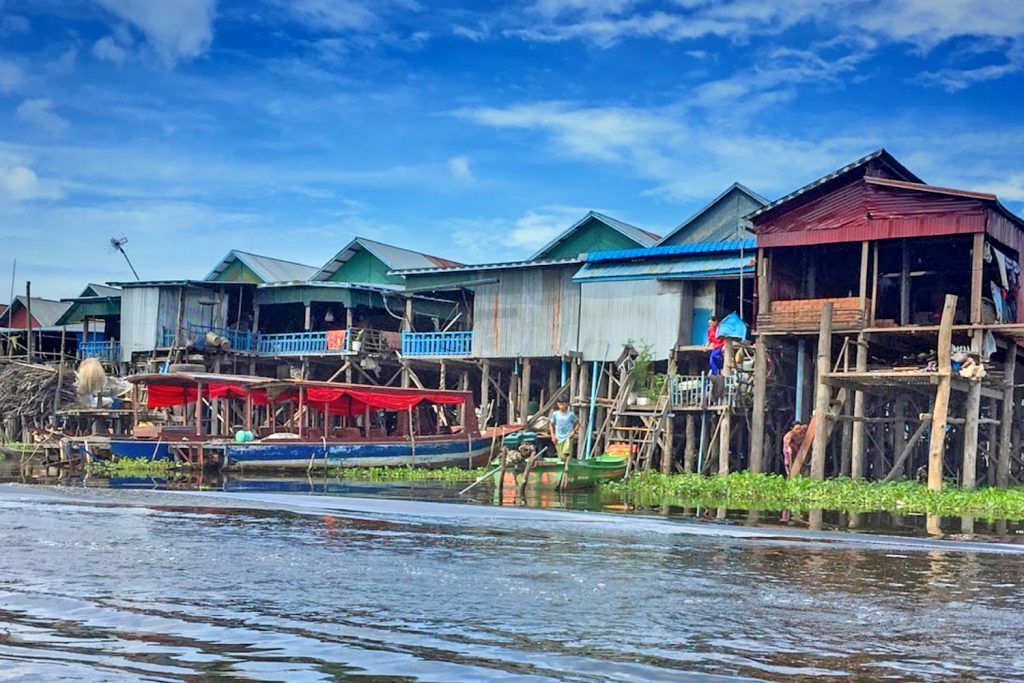 Real floating villages with Vietnamese and Cambodian communities are right smack in the middle of the lake. They move where the water allows them and they feed on what the lake provides for them. The lake is home to these communities and tourists are now flocking the different floating villages within the lake. You can experience the small boats that villagers use via a guided tour.
There are at least four lake communities in and around the Siem Reap side of Tonle Sap. These villages are Kamphong Phluk, Kamphong Kleang, Chong Kneas, and Mechrey. There's a ton more of activities within the floating villages.
7. Old Market & Pub Street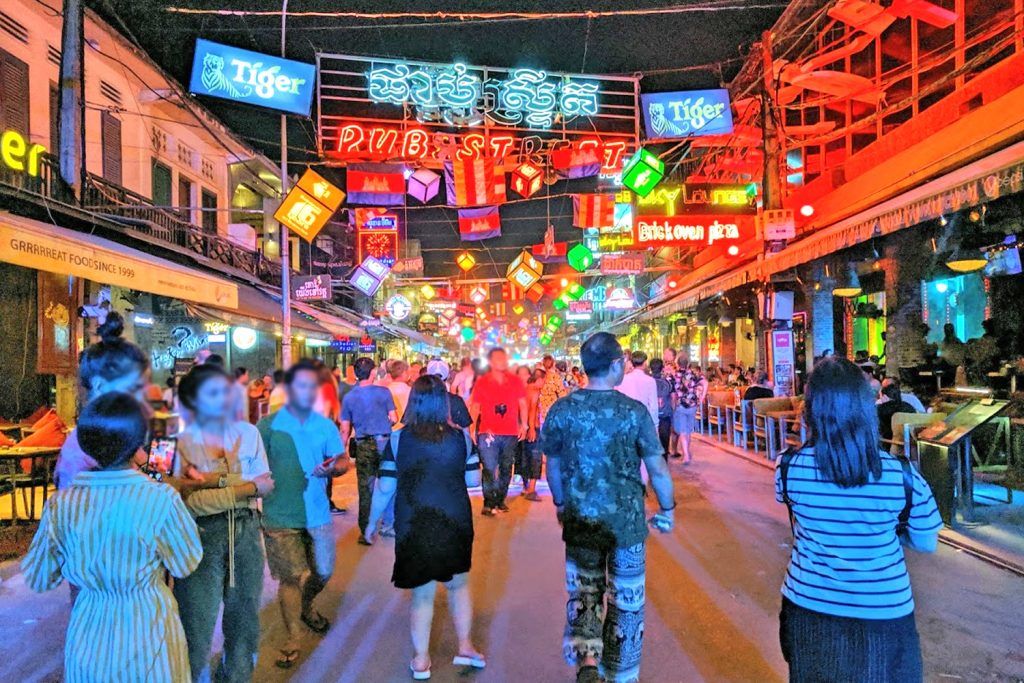 Pub Street and Old Market are common destinations in Siem Reap. The Old Market is a one-stop area for all of your needs. You can buy local-made souvenirs after your vacation trip, or purchase necessary things before heading to your itinerary.
Just across the market, is the infamous Pub Street, named mainly because it's a whole street full of pubs, restaurants and clubs. There's no better way to end the day than dancing in the clubs, hopping to several bars, eating every cuisine, and drinking the cheapest beers and cocktails in Siem Reap. Everything is within the heart of the city where Old Market and Pub Street sits.
Now you have your list, it's time to pack and leave and tour around Siem Reap!