When you think of living near the city but you want a quiet neighborhood in Siem Reap, one of the first places to consider is Slor Kram. The environment here is more laid back, matched by its close proximity to downtown which makes it an attractive choice for many.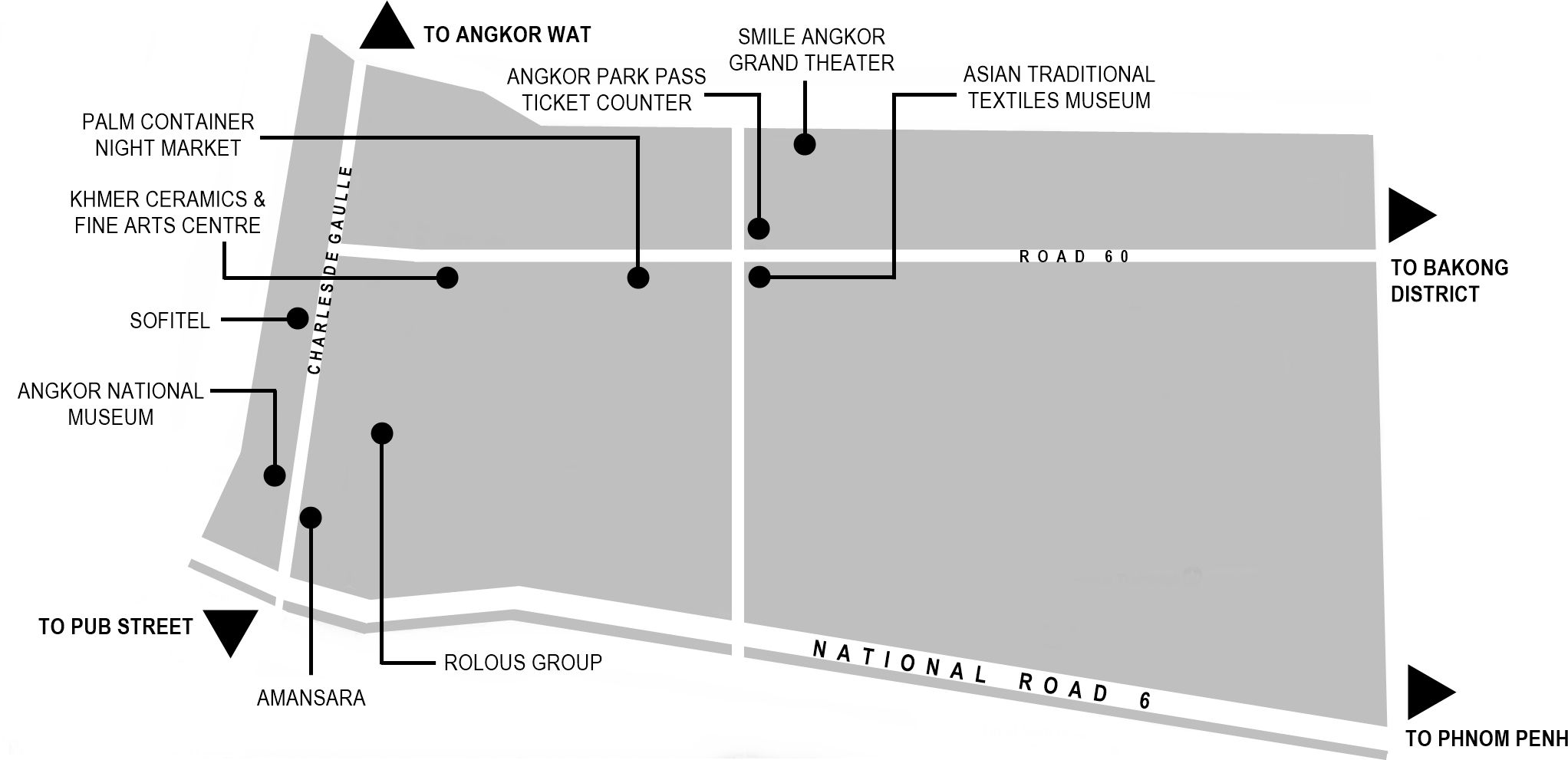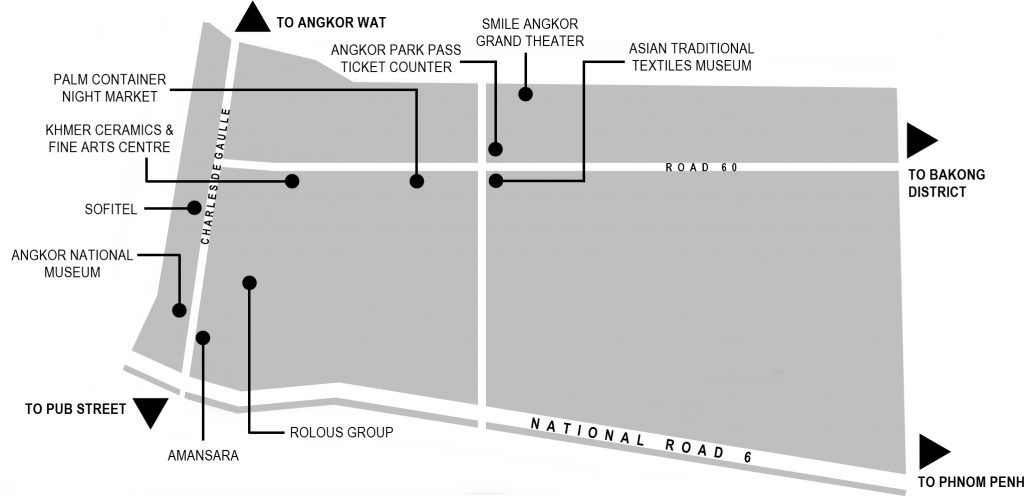 You won't even have to hassle around since Slor Kram is centrally located in between major roads. As the gateway to Angkor Wat from anywhere in Siem Reap, Slor Kram is connected to the city's major thoroughfares including National Road 6, Charles De Gaulle road, Apsara road and Road 60.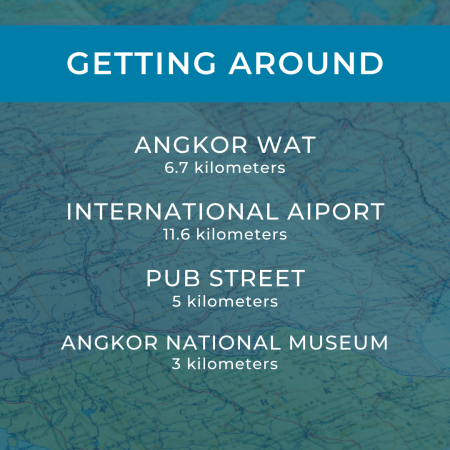 Homes in this area may only take approximately 7 mins to access any major roads–not to mention that most roads are in very good condition. Although some are still laterite, the commune is in the works of developing more concrete roads which will make transportation a lot easier and faster.
This commune is best known for its prime location, strategically located to many tourist destinations including the world's famous Angkor Wat, Angkor National Museum and Rolous Group. The most sought-after five star hotels are also found here: Templation Hotel, Amansara, Raffles Grand Hotel D'Angkor, and Sofitel Angkor Phokeethra Golf & Spa Resort.
For recreational activities, there's also a sports field beside Palm Container Night Market where families and friends can spend quality time together. It features lined-up restaurants and pubs, and stalls for street food, handicraft souvenirs, fresh meats, and other treats and delights. Admission is free so everyone can take advantage of it.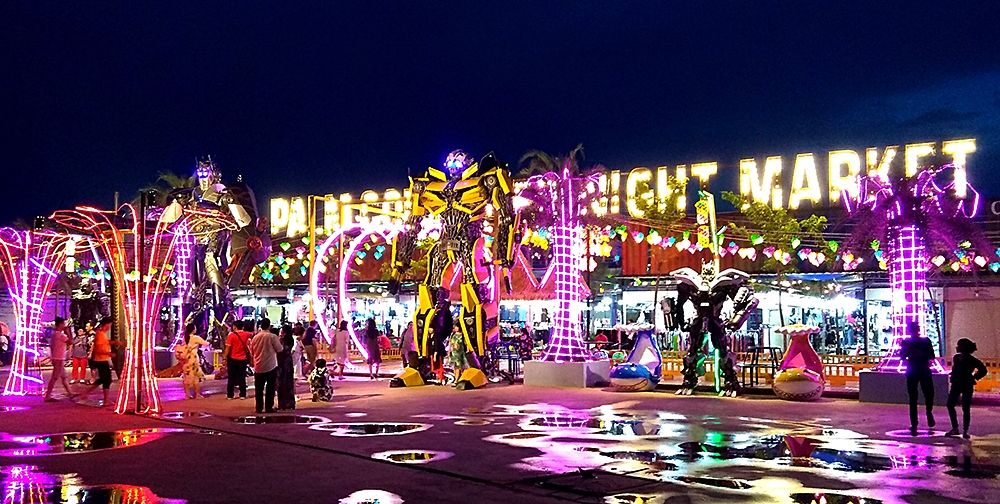 If you want to discover more about the Khmer dynasty, Angkor National museum displays a collection of memoirs through sculptures, artifacts and folk legends, while the Khmer Ceramics & Fine Arts Centre offers pottery classes together with the locals. Smile Angkor and the Angkor Dynasty, on the other hand, portray different stories that symbolize the Cambodian culture through traditional dance performances, along with grand production design and vibrant costumes.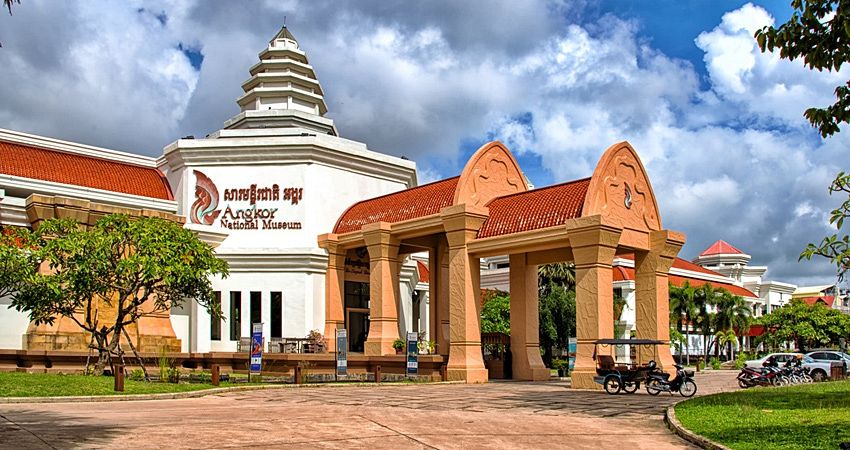 Situated in the middle of all actions, Slor Kram is the best spot to develop hotels, vacation houses and other lodging establishments. You can buy a land of your own and build your dream home or business for as low as $200 per square meter.
Lands For Sale in Slor Kram
If you're looking to move right away or just to renovate, properties for sale in Slor Kram are between $62,000 and $529,000 (depending on the type of property, location and features).
Properties For Sale in Slor Kram
For long and short term visitors, apartments for rent vary from $250 to $650 per month (depending on the location and features). Families or groups of friends can rent houses or villas starting at $350 to over a thousand dollars per month ranging from classic bungalows to modern and luxury villas with basic amenities.
Properties For Rent in Slor Kram
With more and more people choosing to live and invest here, Slor Kram is a desirable location to target on your next investment.
SLOR KRAM GUIDE MAP
Start exploring this neighborhood and be a resident in this commune now!
EXPLORE OTHER NEIGHBORHOODS IN SIEM REAP