Referring these days to a gated residential community, the term "borey" has been around since ancient times. It used to represent a kingdom or country, and in the mid-1900s the word described a city, town, or province. 
Everything about Borey in Cambodia evolved throughout the French Colonial era inching closer towards the concept of a clean and secure community environment. Present-day, it is synonymous among marketers with an urbanized version of communal village life. 
Today's Boreys may be likened to compounds of semi-detached houses in Singapore, or the suburbs of North America. They offer landed housing, common outdoor facilities and smaller-scale establishments, and security (especially for gated developments).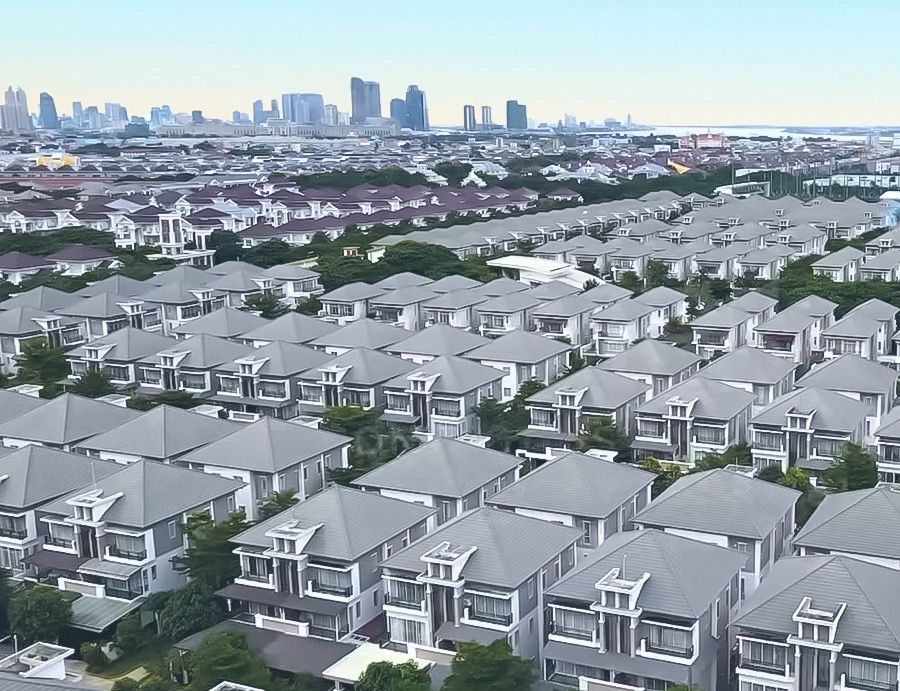 Borey developments offer a fusion of classic rowhouses and Western condominiums with modern amenities. Among the expanding Khmer middle class, they have been beating other residential categories in terms of popularity and demand.
These gated communities feature a diverse array of single villas, twin or hybrid villas, linked houses, and shophouses. Thus, companies can cater for a wide range of lifestyle needs and preferences.
Clients usually have a catalogue of floor areas, number of rooms, and price ranges to peruse. In addition, the expansive land area means you can usually find parks, playgrounds, markets, and retail markets within these developments.
Top-notch infrastructure and private security personnel further emphasize Boreys as the ideal setting for raising a family in modern Cambodia.
Worthy of investment?
As locals continue to demand higher-quality homes, market prices have been rising steadily. Moreover, by the first half of 2019, there were 51,278 units and a total 131 Borey developments.
The supply of landed properties continued to increase with 21 new projects launched across nine (9) districts of Phnom Penh in the same period of 2021, despite the pandemic.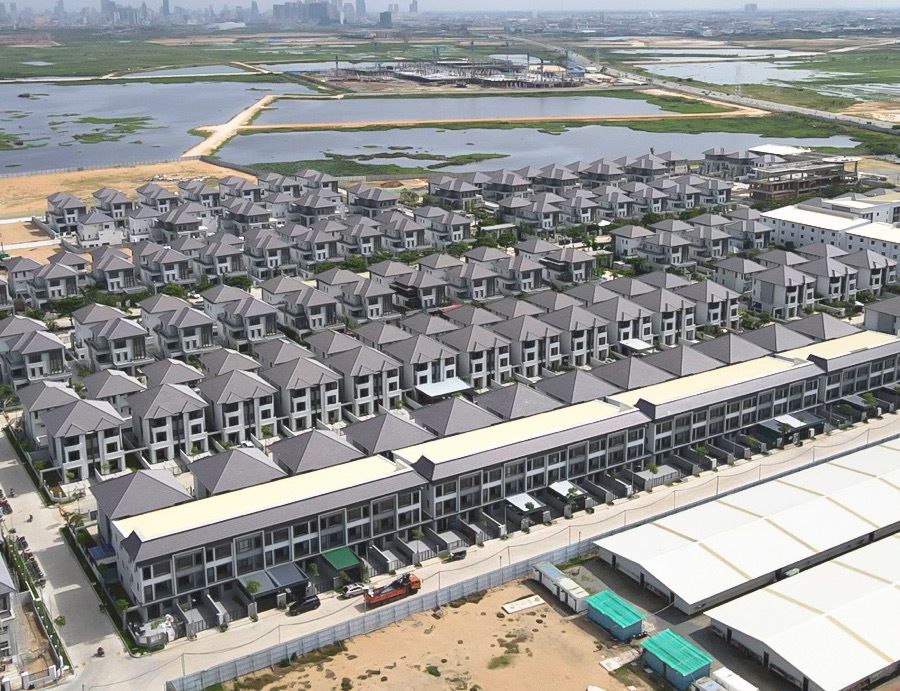 It's not much of a surprise, however, as the available choices cater to virtually all socioeconomic groups. This 2021 Cambodia Real Estate Survey found that from those with budgets under $50,000 to those who could afford residences at $300,000 and above, there was a Borey development or unit to fit the mold.
This shows immense variety in terms of how they are priced. Key considerations include:
Distance of the Borey community to the nearest commercial center (e.g., areas with a mall, banks, government offices, etc.);
Curated residential infrastructure (e.g., electrical grids, sewage, access roads, etc.);
Included amenities (e.g., events center, public pool, children's playground, café, etc.).
In addition to specific lifestyle needs and preferences, it's adamant that you consider these factors when buying a Borey. Eliciting the help of professional valuation services may save you plenty of time and effort.
Nevertheless, while some may be put off by the distance of some compounds to the city center, Phnom Penh's steady expansion is a sign that these farther-flung areas are only awaiting a boom of commercial enterprise to complement the budding residential communities.
The same can be said for Siem Reap's Borey market. Already the country's tourism capital, the city is expected to undergo economic growth akin to that of Phnom Penh's.
In light of such rapid outward expansion in the country's main urban centers, established Boreys and new developments alike can expect a massive rise in value in years to come.
What to watch out for?
Among the various kinds of ownership titles in Cambodia, the LMAP title is considered the safest type. Thus, it may be best to request this from the project owner to protect your future immovable assets.
Once that is settled, there are several things you need to be aware of when making the move to purchase:
Hard Titles – A primary title for the entire Borey development, as well as individual titles (hard titles subdivided for each residential unit). The company must be able to present both types of hard titles; otherwise, do not put any money down.
Registration – Ongoing construction is not a surefire sign that a company has gained approval from the necessary ministries. To make sure everything is proceeding legally, ask to see the company registration.
Master Plan Approval – Development companies also need to have a master plan approved by the Ministry of Land Management, so ask to see a copy of this.
Construction License – Real estate developers undergo a background check with the Ministry of Land Management before construction.
Borey License – This is provided by the Ministry of Economics and Finance and serves as proof that the development company has satisfied state requirements in terms of design, quality, marketing plans, and documentation.
These will always be important to look out for, but especially if you're considering buying an off-plan Borey. Off-plan refers to when project owners begin marketing and selling units while construction is still ongoing, or even before it has started.
This is advantageous in terms of a discount, and you get to choose and possibly influence the architecture of your house.
Transaction fees and loan opportunities
Keep in mind the one-time and routine fees that come with any real estate purchase. For any such transaction with a freehold or hard title, a transfer tax is involved equivalent to 4 per cent of the property's value.
Landed property exceeding $25,000 in value will also incur an annual property tax at 0.1 per cent of the property's value.
Cash is highly recommended and preferred to give you leverage and perhaps earn you a discount in making the purchase.
However, you have installment options through bank or other microfinance loans. The Cambodian Public Bank, ABA Bank, Maybank, and CIMB Bank are just a few places that offer home loans.
While specific requirements may vary, in general you will need to present proof of your regular monthly income, collateral, guarantees, and the hard title of the property. The finance institution also has the prerogative to conduct background checks for prequalification.
Current market options
Once you're sure that you want to buy a Borey home, it will be high time to look at your options. Most developments are located in Phnom Penh, particularly in the outlying districts. 
This is because the city's rapid development leaves almost no room for Borey construction within the center, and inner-city land prices are far from appealing for most Cambodians.
Sen Sok is a district in the northwest portion of the capital, neighboring Toul Kork. The area is most popular for being the venue of Aeon Mall 2 and international schools.
Meanwhile, straight far west and making up the area around Phnom Penh International Airport is Khan Porsenchey. It's also brimming with local strip malls, markets, and banking institutions, in addition to the given choice establishments close to the airport.
Across the Tonle Sap River eastward is Chroy Changvar. While there's no megamall in the area at present, you'll find plenty of common destinations like Starbucks and Bayon Bakery. It's also a convenient distance from the Sunrise Japan Hospital.
Veng Sreng is a district just 10 minutes southwest of the Russian Hospital. Several finance institutions like Maybank, ACLEDA Bank, and even the National Institute of Business can be found along the way, as well as a strip mall with Legend Cinemas.
Further south, you'll arrive at Dangkao District, which is close to the formerly very far-flung Choeung Ek Genocidal Center perhaps better known as the Killing Fields. Urban destinations like the Pizza Company, ABA Bank, and ACLEDA Bank are also relatively nearby.
Almost adjacent but all the way across the Bassac River is the expansive Khan Chbar Ampov, with a popular array of institutions like the Cho Ray Phnom Penh Hospital, the Cambodia Airways Stadium, and the General Department of Identification nearby. It also doesn't lack in commercial centers, such as the Park Community Mall.
Opportunities may seem overwhelming, and it's always wise to seek expert opinions to guide your investment choices in the Kingdom.
Agents at IPS Cambodia have been trained not only in terms of real estate expertise, but also in first gaining a deep understanding of a client's vision and purpose behind purchasing any property.
If investing in a Borey has been in your mind for a while, or the above developments have caught your attention, you can book a consult now at