Finding the right spot to celebrate the coming New Year's Eve should be at the top of your priority list if you are in Phnom Penh. After all, since it's the bustling capital, there are a ton of areas where you can spend NYE with friends and family and have a great time. However, if you want to have the best and most memorable celebration, then you need to know the top spots to celebrate it in Phnom Penh.
We've made it easier for you to determine where you need to spend New Year's Eve with a curated list of the best spots in Phnom Penh. Read below to know where you can have the best time this coming NYE:
Sisowath Quay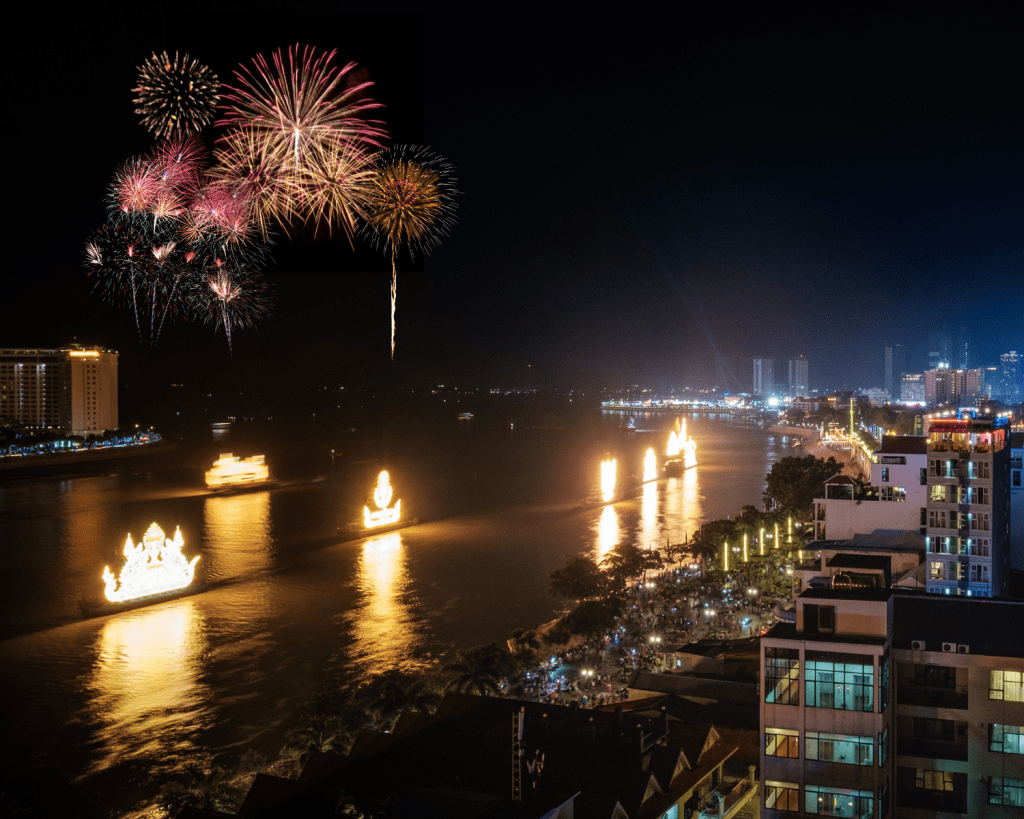 If you're looking for the place with the best view overlooking the river, then Sisowath Quay is the spot for you! This is a 3-kilometer strip by the Mekong and Tonle Sap rivers, making it the foremost place to see the riveting night sky decorated with colorful fireworks celebrating New Year's Eve. Not only that but this riverfront boulevard strip has numerous restaurants and bars that will have food carefully created for this festivity.
Check out the restaurants and bars located in Sisowath Quay ahead of time to make sure you and your family have the best spot!
Mekong Riverside
Have the best time of your life with family and friends when you spend it in Mekong Riverside to celebrate New Year's Eve. You can relax and have the best view of the fireworks since you would be by the Mekong River, plus it's all for free!
Rooftop Bars
Having a blast drinking at a bar with friends and family with a great view to see the fireworks would make your NYE celebration better. Thankfully, there are numerous fantastic rooftop bars in Phnom Penh where you can get a full view of Cambodia's skyline with a drink in hand. Check out the top rooftop bars that you can go to: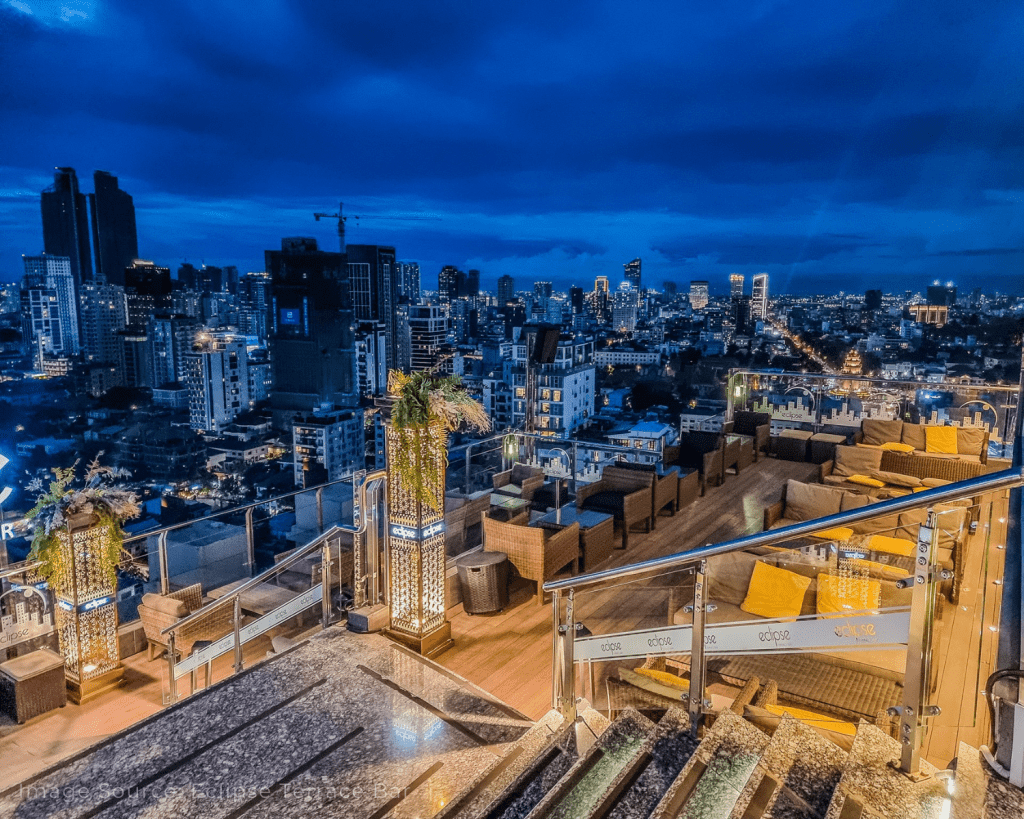 Welcome the New Year with blast and booze at the Eclipse Terrace Bar in Tonle Bassac. Complementing the bar's glamarous interior are the dazzling light of the city skyscrappers at night. Join their Year-end countdown and catch the citywide spectacular fireworks display.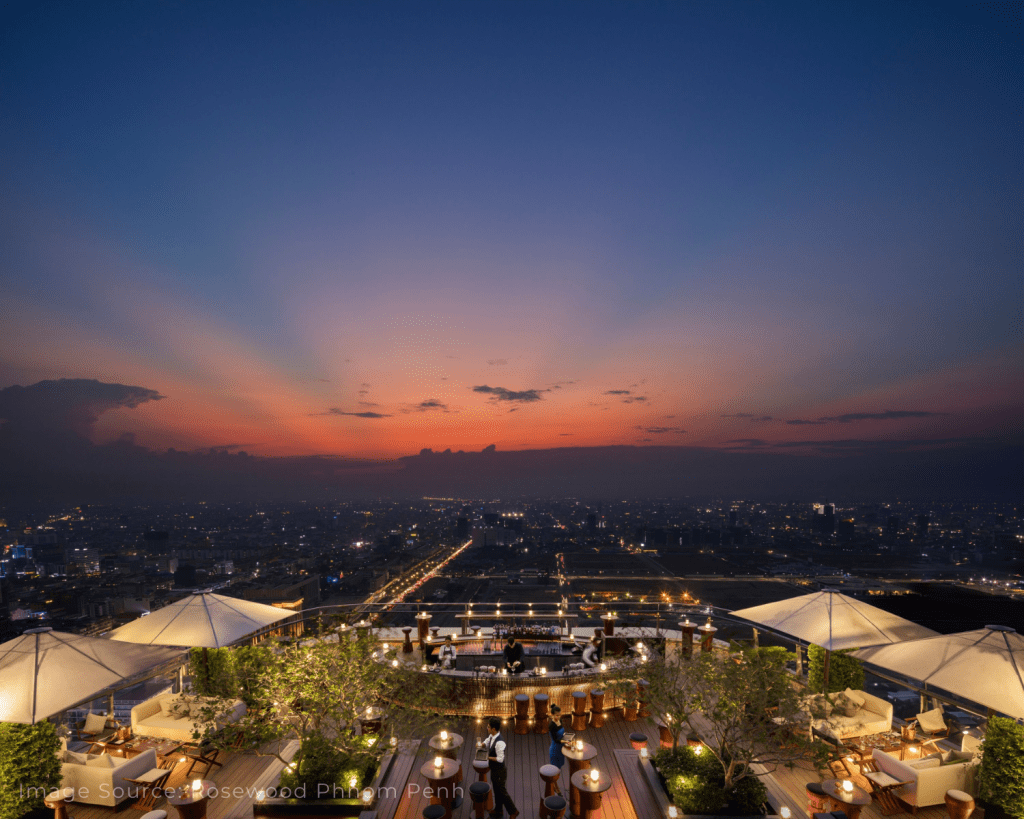 More than just the beautiful Phnom Penh skyline you can see in Sora Sky Bar, you can also enjoy the beautiful and classic architecture of the bar. This is located on the 37th floor of the Rosewood Hotel in the Vattanac Capital. The bar offers fresh cocktails, international and local drinks, and it also has a whisky bar. Additionally, there will be live performances to make your NYE celebration better.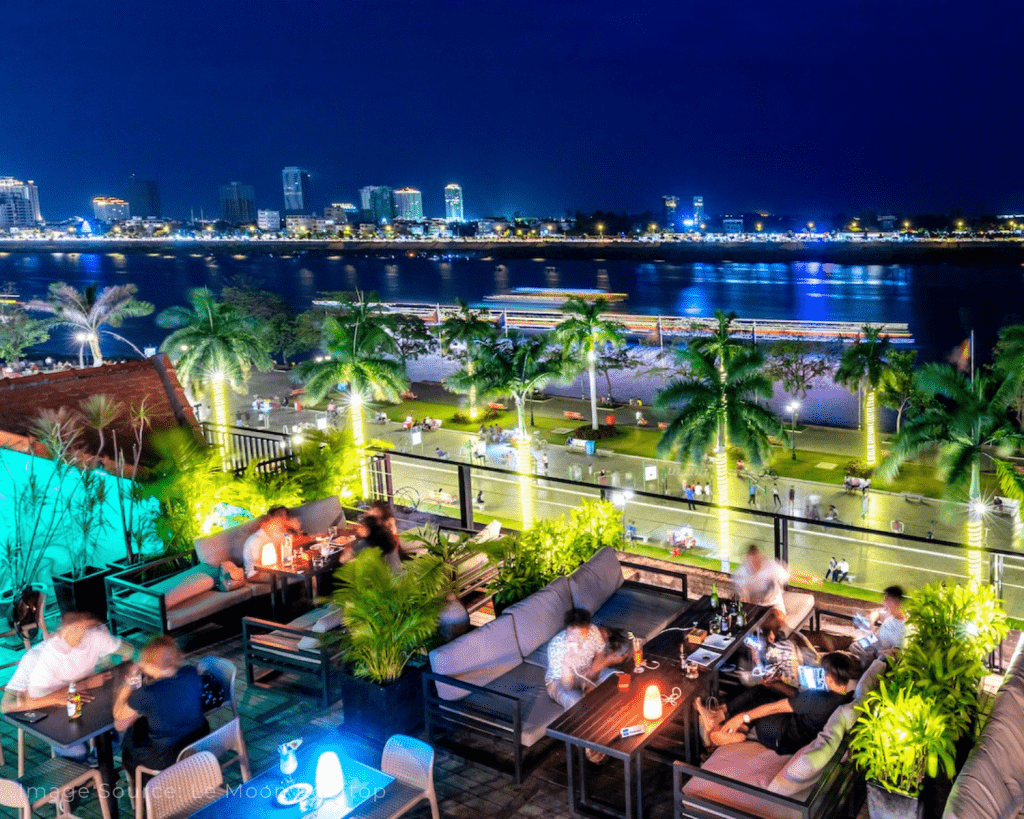 For a picturesque and memorable celebration, make sure you go to the rooftop bar that started it all—the Le Moon Rooftop! This is the first rooftop bar located at the top of the AMANJAYA Pancam Suites Hotel on Dekcho Damdin Street. You can get delicious food and creative and comprehensive cocktails and drinks to make your night better!
Concept restaurants
Make your New Year's Eve celebration memorable and one of a kind by spending it in beautiful concept restaurants in Phnom Penh. There are many to choose from with a wide variety of themes guaranteed to make your evening a blast but the best ones you need to check out are below:
Celeste Revolving Restaurant and Skybar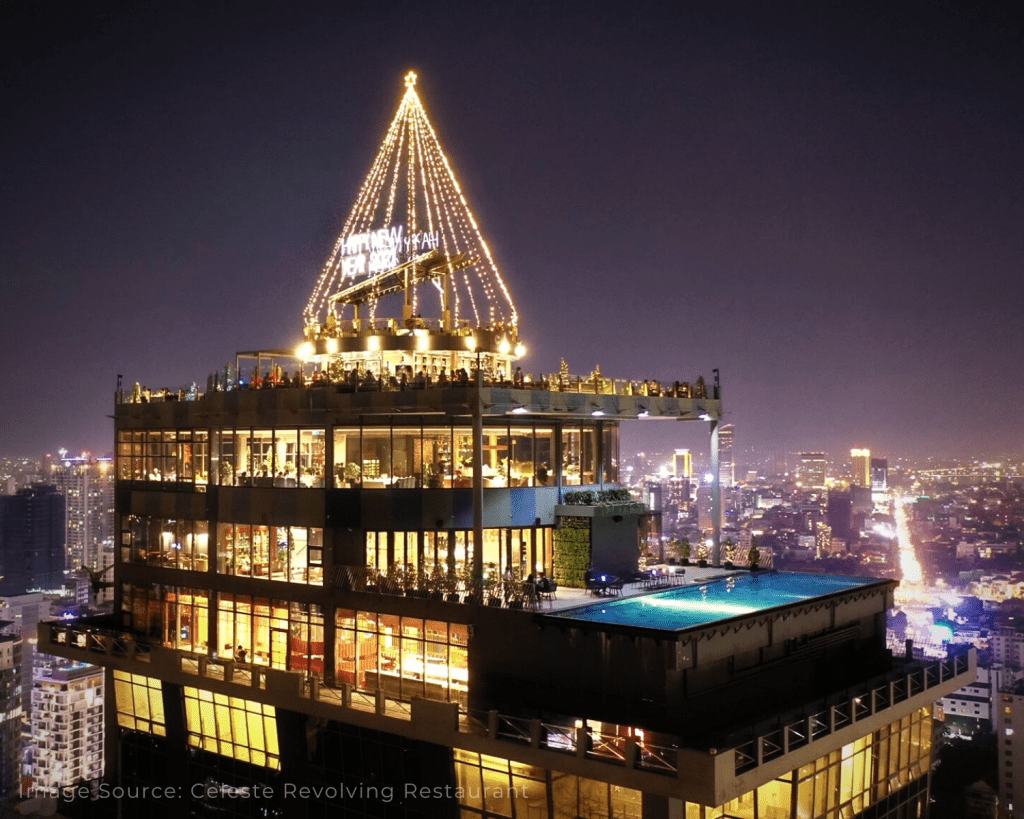 Have the most unforgettable New Year's Eve celebration when you spend it in Celeste Revolving Restaurant, the world's first revolving bar and restaurant. This is located on the 43rd floor of the Penthouse Residence where you can get a beautiful view of the city and the fireworks that will decorate the sky for the festivities. Enjoy your celebrations with delicious, high-quality food and top it off with drinks in Celeste's skybar!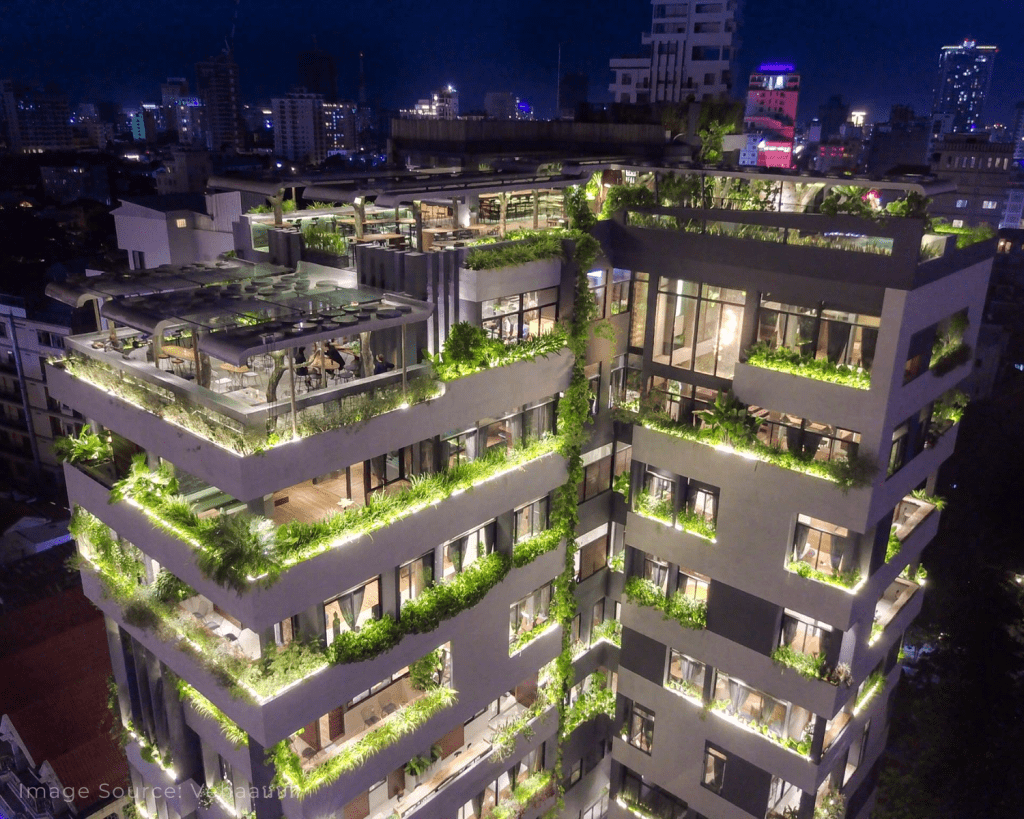 Get the best view while having delicious food in one of the best concept restaurants in town—Veeha Restaurant and Bar! Not only is this a restaurant and bar but it has a pool on the rooftop, adding a splash of relaxation to your festivities! This is located on the rooftop of Tronum Building in Samdach Sothearos Boulevard.
Post-New year's eve at Bassac Lane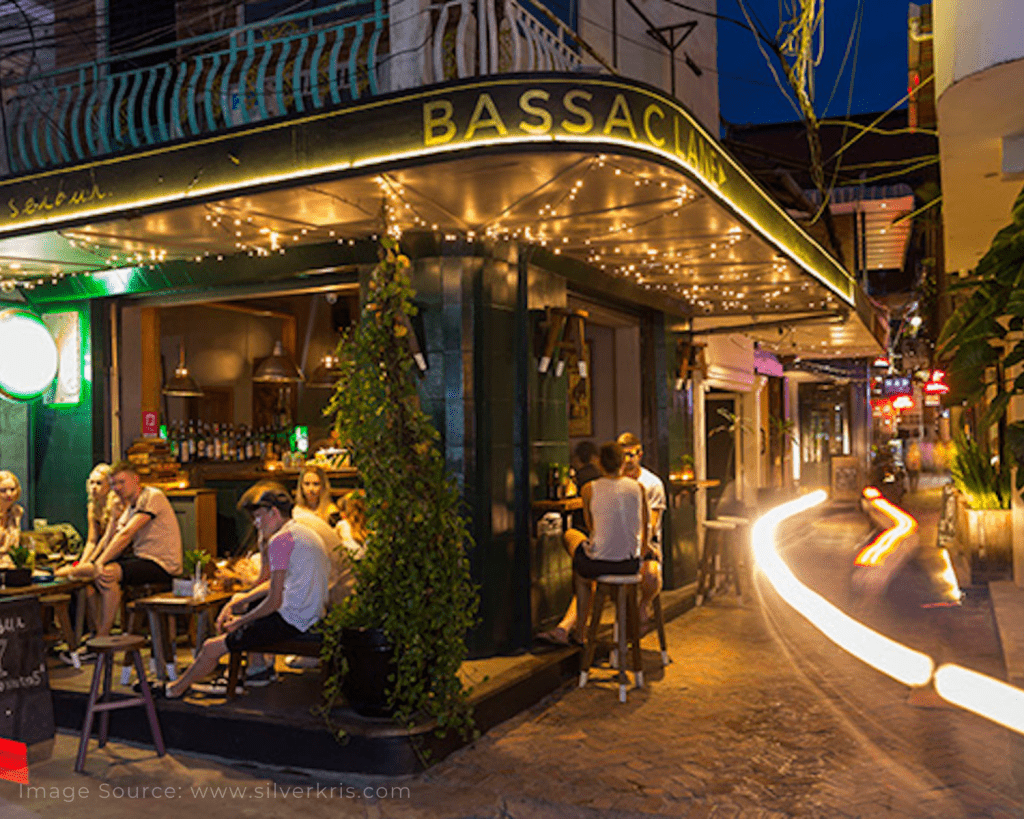 Whether during a celebration or a normal night out, Bassac Lane is one of the top places in Phnom Penh that is always packed with live music and delicious food. This is a street in the city with numerous bars, restaurants, and pubs that are popular to locals and tourists alike. Additionally, if you're looking for high-end restaurants or more down to earth places that will make you feel alive, then Bassac Lane has it.