Celebrating the coming of the New Year with friends and family is one of the biggest events around the world. While the Khmer New Year is held every April following the MohaSangkran, Cambodia doesn't hold back in celebrations when it comes to welcoming January. This means that whether you stay home or travel to numerous provinces in Cambodia, it's guaranteed that you will have a great time.
Not only that, but numerous health measures are taking place within the country to ensure that everyone will have a phenomenal and safe celebration. Find out where it's best to celebrate the incoming New Year in Cambodia!
Firework Displays in Phnom Penh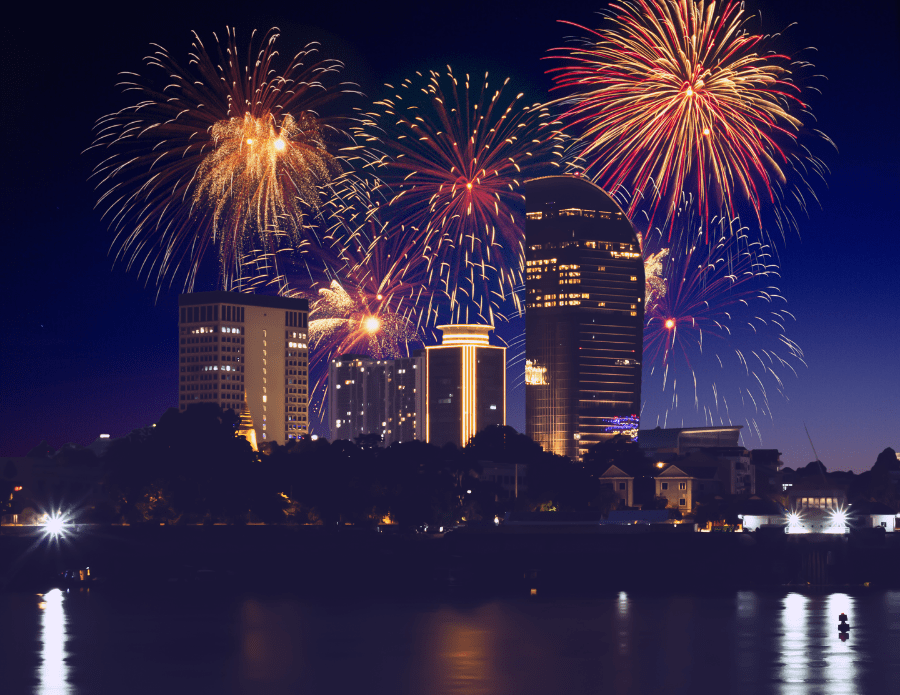 The heart of Cambodia, Phnom Penh, is bustling with activity and festivities for everyone during New Year's celebration. If you want to have fun and the most memorable experience, then going to Phnom Penh during this time is the best option for you!
Live music packed with restaurants and hotels curating meals designed specifically for the occasion are ones you need to check out to make sure you have the best time. Not only that but it's common for local and international music artists, bands, and DJs to be hired to make the capital city's celebration more exuberant.
The top locations within Phnom Penh popular to locals and expats alike to celebrate are at Sisowath Quay and Bassac Lane. Sisowath Quay has a strip of restaurants, bars, and hotels by the river where you can see the full view of firework displays. Meanwhile, Bassac Lane is packed with live music amid bars and other stores that you can go to celebrate with family and friends!
Lively Streets in Siem Reap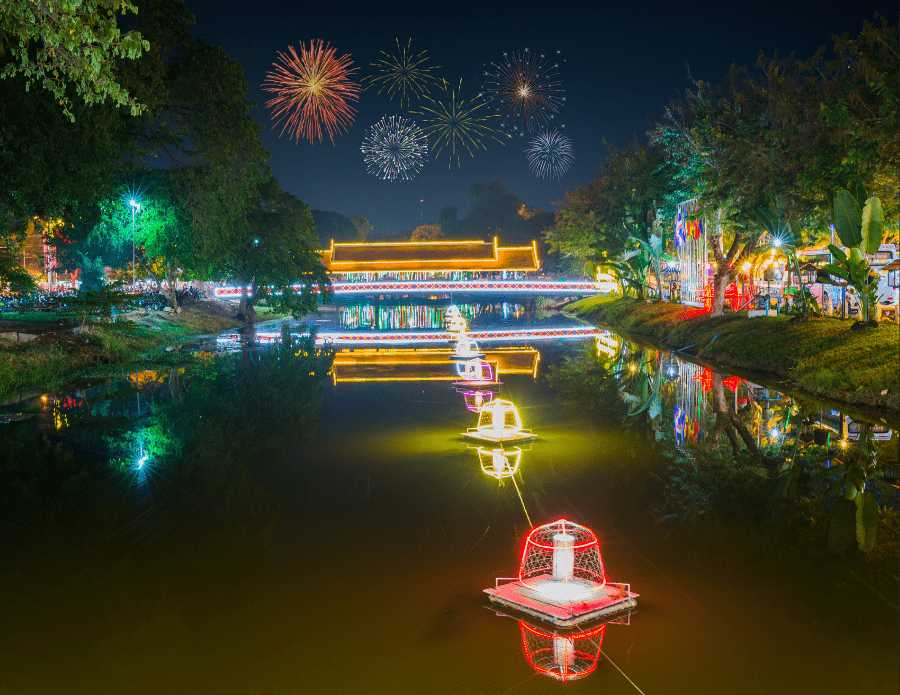 Closely following the capital city, Siem Reap is the best place for you to celebrate the incoming New Year. Besides the rich cultural sites, Siem Reap has a bustling nightlife and celebrations that are sure to make New Year's Eve better!
Numerous restaurants, hotels, and bars will prepare fantastic meals made specifically for the occasion and live music will fill the streets. This means whether you want to celebrate in a hotel or popular spots like the bars in Hap Guan Street, you are guaranteed a magnificent NYE celebration!
Majestic Islands in Sihanoukville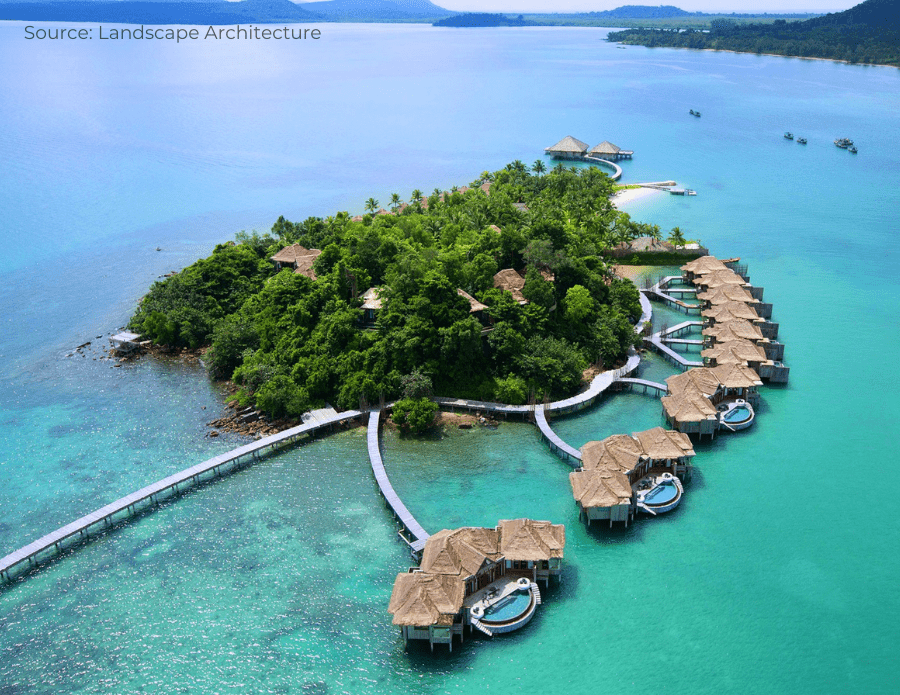 In recent years, especially during these days where social distancing and safety precautions must be taken, the beautiful coastal town of Sihanoukville is a popular area to celebrate NYE. Numerous beaches and islands can be located in this province, making the festivities better!
Not only are there numerous live music but large firework displays will decorate the night sky counting down to the beginning of the New Year. Hotels and restaurants by the beach or nearby will be fantastic places to celebrate the incoming year with your friends and family!
Some of the most popular areas in Sihanoukville that you can go to for the NYE countdown are Ou Chheuteal and Otres beach. Besides enjoying the food and festivities, heading to a beach and seeing the first sunrise of the New Year will make the experience more memorable. Since there are a variety of islands in Sihanoukville, make sure to find the right beach or area that you, friends, and family can celebrate properly!
Laidback Resorts in Kampot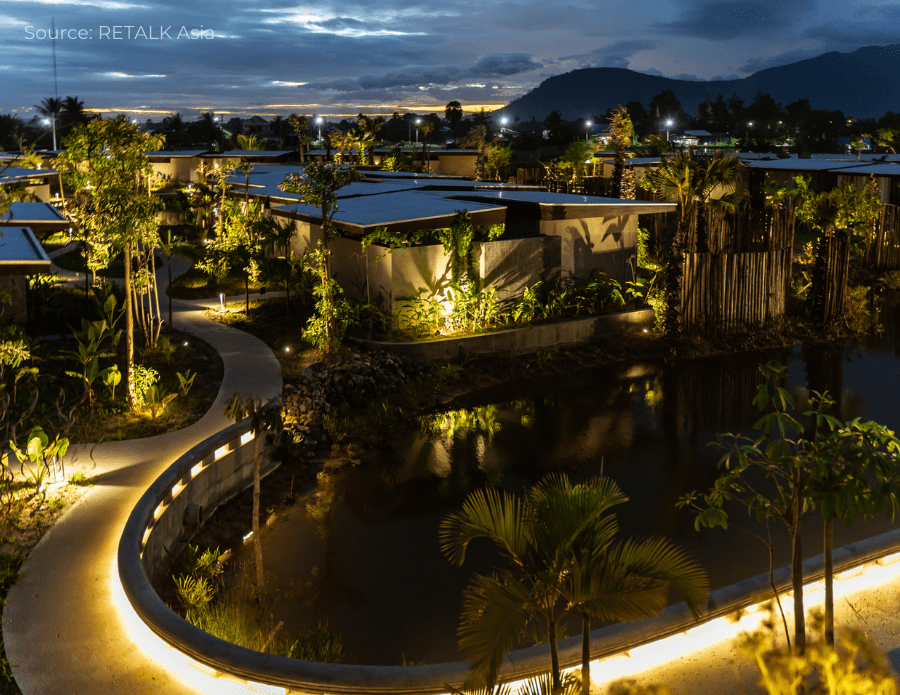 If you want to have a different but amazing New Year's Eve celebration, you can go to Kampot province! This is a popular spot to wait for the turn of the year with lively celebrations that are more toned down than bustling cities like Phnom Penh. This means a more intimate and memorable experience awaits here in Kampot province.
Additionally, numerous restaurants and hotels pack the best food and experience for the NYE countdown so wherever you go, you're guaranteed a great time. Some of the popular hotels that promise similar festivities to Phnom Penh or Siem Reap, but with a reduced number of attendees, are Mad Monkey and Pippali Boutique Hotel.
Since Kampot province is a riverside town, you can also head to restaurants, pubs, or hotels overlooking the mangroves or the river to make your experience more memorable!
Lush Mountains in Mondulkiri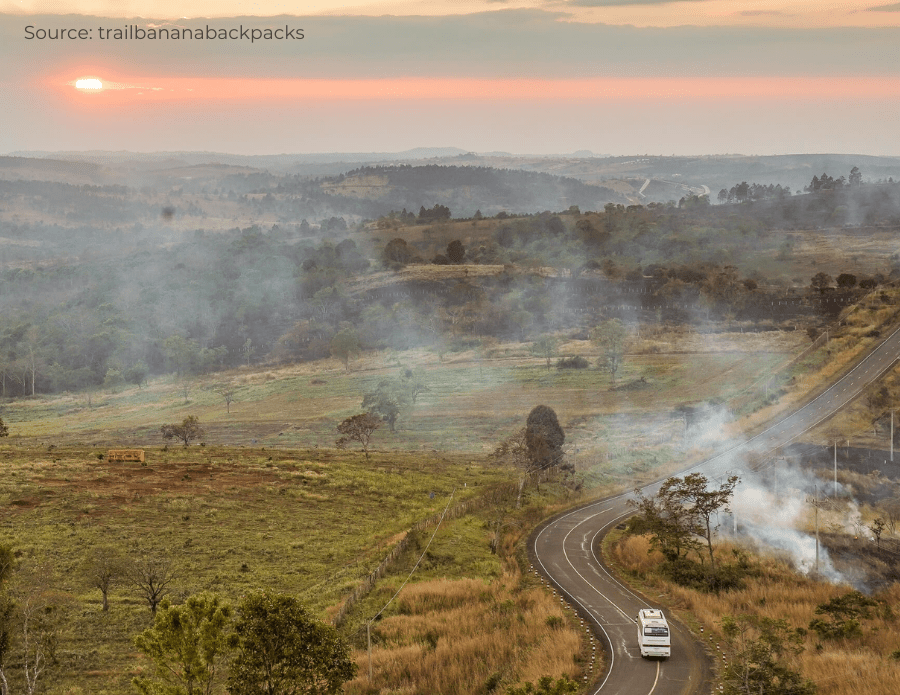 If you want to have a different and more intimate NYE celebration in Cambodia, then spending it in Mondulkiri province is the right move for you. This is the biggest province in the country but has the smallest population, amounting to over 90,000 people living in a 14,288 kilometer area. Since there are numerous restaurants, hotels, and bars in the province, you can get the best food and enjoy the festivities, all the while not experiencing the crowded festivity in popular cities.
Additionally, one of the highlights of Mondulkiri province is its lush countryside, waterfalls, and wildlife. This means you can spend New Year's Day experiencing the beauty of Mondulkiri after a festive NYE.
Celebrating NYE safely
Have the best New Year's Eve celebration when you spend it within Cambodia. Not only can you enjoy the numerous festivities that can be found in cities and provinces, but you can take advantage of the health measures enforced to ensure everyone has a great and safe time. Since there will be reduced capacity in all establishments, you are guaranteed a marvellous and risk-free NYE celebration wherever you choose to spend it within Cambodia!