The latest architectural designs of real estate projects within Cambodia are astounding but the J-Tower 2 condominium can easily compete. It's a project brought forward by Japanese real estate developer mogul Tani Shunji, who saw the potential that the busy streets of Phnom Penh could be in the coming years. In an interview, Shunji even likened it to how the cities of Singapore and Bangkok look like with numerous sky-high buildings that will take your breath away.
Now, the J-Tower 2 condominium that began its construction in 2019 is now finally completed this 2022, standing tall amid other grand buildings in Phnom Penh. It's a building specifically located in Sangkat Boeung Keng Kang 1, Khan Chamkar Mon in BKK1 of the city. Easily competing with the rest of the properties nearby since it has 42-storeys, a 2-storey basement, and 228 units you can choose from to buy or rent.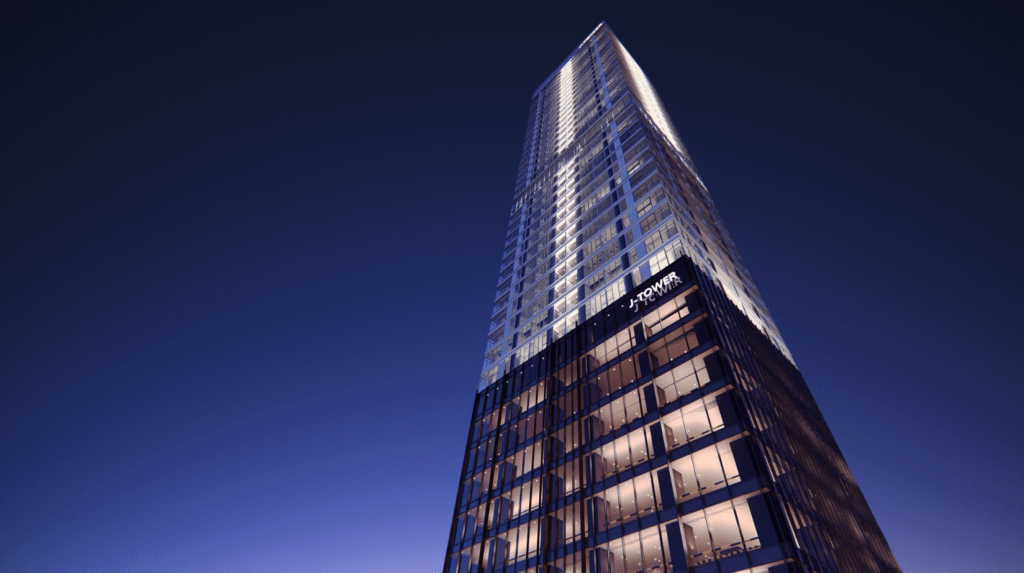 Whether you're looking for a unit to invest in or a home you can live in, then J-Tower 2 condominium is the right place for you. Not only are the architectural designs modern and trendy but the common core in its construction is its security and the comfort it can bring to its residents. To ensure the safety of future residents and employees in the building, a high level of engineering technology was brought in from Japan to reinforce it against strong natural forces like earthquakes and more.
Besides this, Shunji indicated that the management team for the building will be curated to ensure residents won't have to worry about their security so they can live their lives fully.
According to an interview with news company Khmer Times, Shunji said that they prioritize their clients' happiness above all.
"Our mission to take care of our valuable clients is endless, and we know that the best model of the business is making everyone happy."
Following happiness, Shunji indicated in the interview that they always ensure construction projects like J-Tower 2 have superior quality similar to other projects they completed.
"In fact, superior quality has always been at the core of our business. What we are selling are not only lovely and luxurious home but also high level of trust of security."
Furthermore, the amenities within the building are nothing short of amazing considering it has a sky bar, a gym complete with every equipment, boxing ring, and even a cafe. For those who have children, there is also a separate swimming pool for the kids besides the infinity pool for adults, making it the easier and safer option. To top it all off and maximize your relaxation, there is a jacuzzi in the building.
J-Tower 2 condominium is in the perfect location in Phnom Penh since all nearby conveniences are close by like AEON Mall which is only five minutes away.
Deciding to invest in a condo in Phnom Penh is always the right move, especially if you invest in J-Tower 2 condominium. It's not the first project that real estate mogul Shunji brought forward in Cambodia but it's the grandest project so far that will upscale your luxurious living!
Below are available units in J-Tower 2!