ISPP, the acronymous name for
International School of Phnom Penh
has long been synonymous with elite, expat education in Cambodia's capital. From humble beginnings in 1989, educating only a handful of kids, ISPP's new grounds, now located in Chak Angre Krom is a symbol of how far International education has come in Phnom Penh, and the development of Cambodia more generally.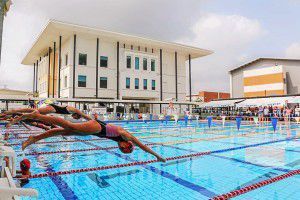 ISPP was set up by a group of expatriate families to cater for the growing need for international education in Phnom Penh. Today, ISPP is still governed by the parents and the profits are all reinvested back into the school. This investment is evident with well-manicured grounds, expansive classrooms, and an Olympic size swimming pool. ISPP also recently installed a butterfly farm.
ISPP has more than 850 students attending this year and there is plenty of room for expansion if demand warrants it. Like iCAN British International School, ISPP also employs a cap on the number of students represented by any one nationality. Apart from Cambodian locals, American kids are the most populous and there are representatives of nearly 50 other nations.
As we mentioned in the first of our reviews, the term 'international school' here in Phnom Penh is as much about branding as reality. For our clients, an international school is one where the education their kids receive is portable. If the family needs to relocate, or are posted to another country, they will be able to send their kids to a school of similar or higher calibre, and not be held back. For them, an international school is also one that is recognized in the years beyond school as they enter universities and into the workforce. At ISPP, this recognition comes from providing the full 13-year International Baccalaureate (IB) curriculum.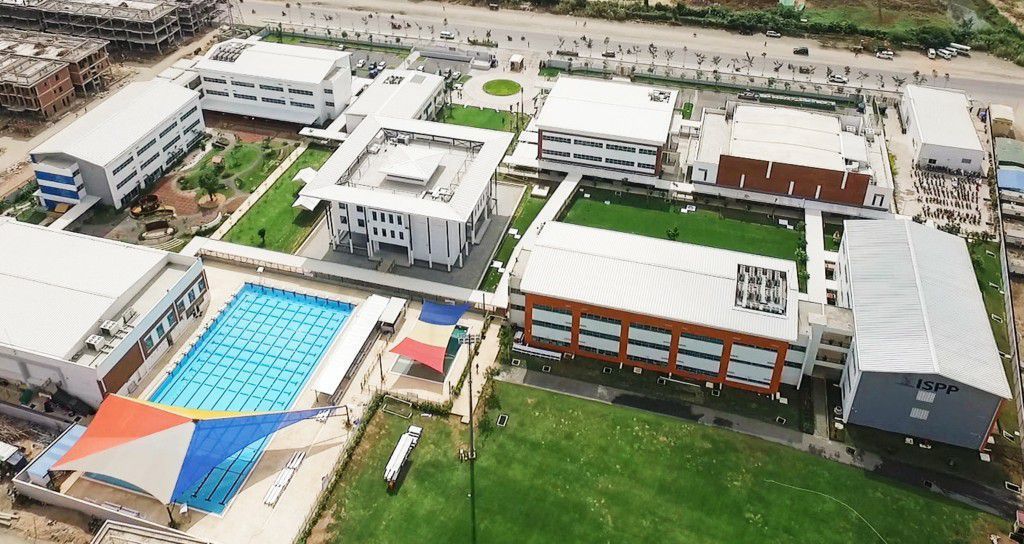 Another important portability factor for the families from non-English speaking countries is the potential relocation back to their home country. ISPP actively encourages and supports the development and learning of a child's mother tongue. Additional to the current curriculum, in which ISPP offers French, Mandarin, Spanish, and Khmer. The mother tongue program has supported the learning of 14 different languages.
ISPP opens up its after-school programs to all children, not just students, and the costs are reasonable. The theatre and the sports grounds can also be hired out if the school is not using them.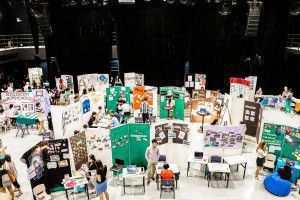 Apart from the co-curricular activities, ISPP aims to distinguish itself from the pack by its educational results and how it ranks against the global average. The benefit of being an IB school is that this comparison is easily attained. In S.Y. 2015 – 2016, ISPP achieved a 94% pass rate compared to the global average of 79% this year and two ISPP students got a rare perfect score for their IB Diploma.
High-performance results are only possible with high-quality teachers. A position at ISPP is definitely a sought-after posting, and despite the ever-transient nature of the international teacher, ISPP manages to hold on to their staff longer than most. ISPP's reputation within the international school's community worldwide ensures it attracts some of the best candidates to fill their teaching positions.
The success of schools like ISPP is in part responsible for the explosion of 'International' schools in Phnom Penh. Both Cambodian and expat families strive to give their children the best possible education for whatever the future holds, whether in Cambodia or somewhere else abroad. For most of our clients who make the decision to educate their kids at ISPP, it is because of the academic rigour, prestigious reputation, great facilities and the high quality of teaching provided.
Read also: 5 International Schools in Phnom Penh Every Parent Should Check Out