IPS School Review: iCAN British International School
You could easily pass by the iCAN British International School (iCAN) without knowing. Situated along the busy stretch of Sothearos Boulevard that houses the more prominent façades of the Aeon Mall and the Sofitel hotel, the unassuming entrance of iCAN opens up to surprisingly spacious grounds. The school buildings are closely arranged, as you would expect from an inner-city campus, without feeling crowded.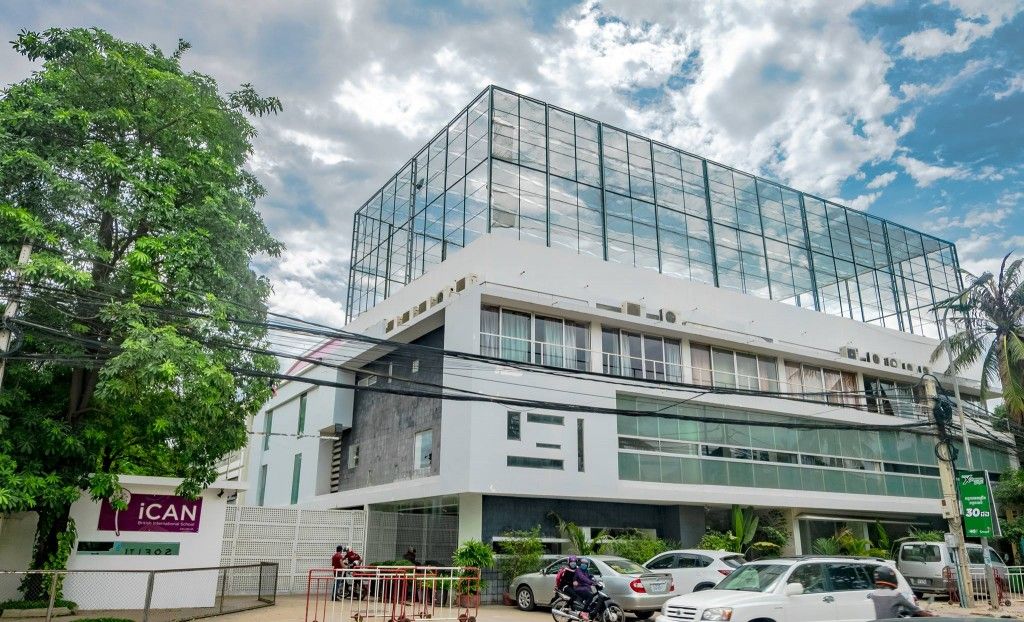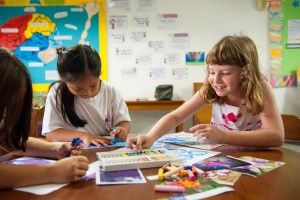 Touring the hallways and classrooms of iCAN brought back memories of my own primary school. With drawings and art projects layering the walls of classrooms and the lively sounds children's voices engaged in cooperative learning; a style of learning that iCAN proudly promotes. The school has the distinctive feel of a dedicated primary school. The spaces of the playground, cafeteria, swimming pool, and sports ground blend seamlessly together, and I would imagine there would be a significant interaction between kids from different classes and grades.
iCAN currently has 350 students aged from 1.5 years to 14 years old and there are no plans to expand into a high school. The campus for the 18 months to 3-year-olds, iCAN Play, situated in another section in Tonle Bassac on street 21, is not far from the main campus. For most of IPS' clients, whose children attend iCAN, the two major factors for the decision to send them there are the location, in the heart of Phnom Penh, and the International Primary School Curriculum.
The International Primary School Curriculum (IPC) was developed by Shell in the 1990's to cater to its increasingly international workforce and their families. The IPC took over two years to develop, aimed to pick the best components from other schools' curriculums around the word to create a truly international curriculum. Over 1,800 schools around the world, including a number of others in Phnom Penh, now use it.  For the middle-high school (years 7, 8 & 9), iCAN uses the more recently developed, International Middle Year Curriculum.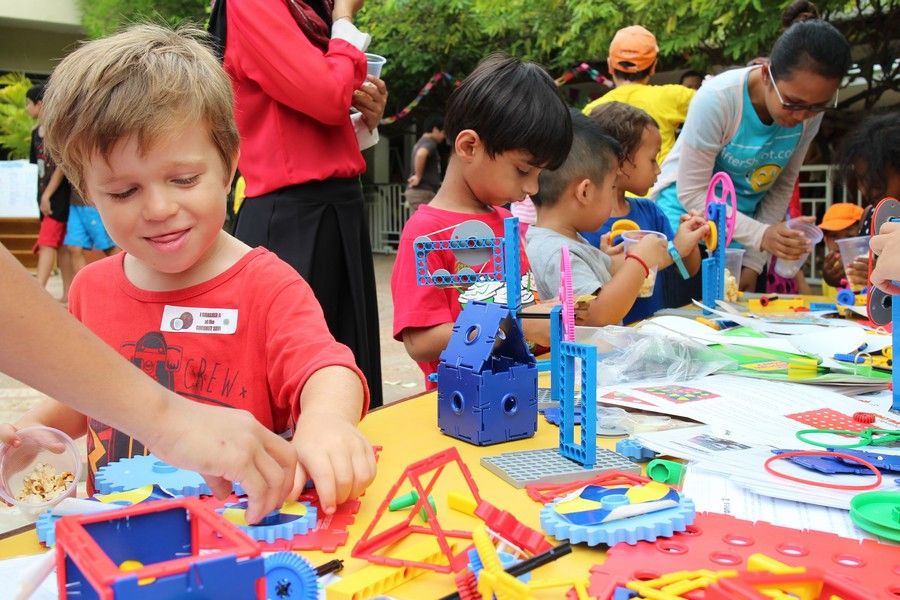 After year 9 (14-15 years old), iCAN students tend to move to ISPP or Northbridge a move which coincides with a step-up in fees. iCAN school fees range from $8,190 per year in kindergarten to year 4, up to $10,920 per year in the middle school years 7,8,9. Lower fees and a shorter commute for parents living in central Phnom Penh are also appealing for a number of parents we spoke to. The no homework policy and optional project work will surely appeal to the kids and makes me wish I was back in primary school.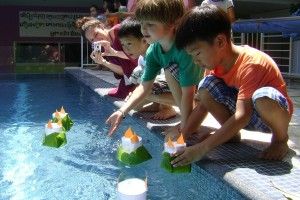 Like the expat diaspora of Phnom Penh, the Students of iCAN hail from a diverse set of nations. The diversity is ensured by limitations on the proportion of students represented by any one nationality. No more than 30% of iCAN students come from one country, as a result, iCAN has a mix of students from 34 nations. The predominant representation comes from Cambodia, USA, and Australia.
The 32 teachers are predominantly Anglo-trained, with 70% coming from the UK. Teachers are only employed after thorough background, reference and police checks. Class sizes vary depending on the age group but are generally around 20 kids per class and some classes have two teachers.
Outside the classroom, the kids have the opportunity to participate in a wide range of creative or physical co-curricular activities: swimming, cooking and various craft activities.
iCAN's central location and community-minded learning environment will suit parents who are looking for a school that integrates their children's lives with theirs.  The lower fees – when compared to the most expensive schools – will suit those looking for a lower cost option, whilst still providing their kids with an internationally accredited primary and middle-school education.