Different Types of Residential Properties in Cambodia
Before investing in the first real estate property in Cambodia, make sure you know all the residential properties available. There are numerous options you can choose from, depending on your investing needs and what type of investor you are. So make smart investing decisions by learning all about the types of residential properties in Cambodia.
Flat vs Apartment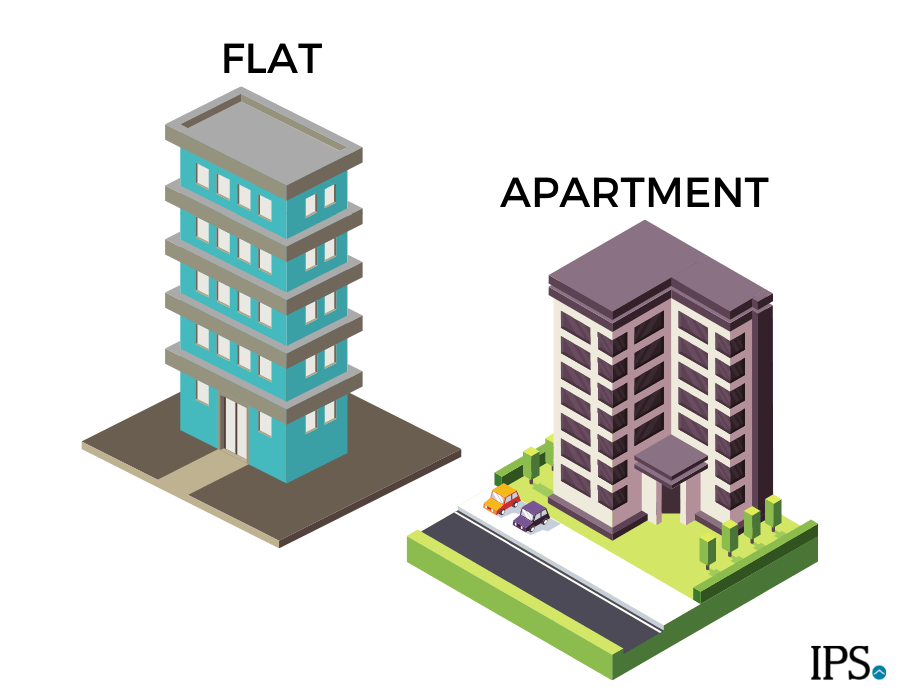 You can rent a flat in Cambodia if you want a building that is only five storeys with parking. However, it's often not gated and there are rarely any amenities offered.
Besides condominiums, there are a lot of apartments in Cambodia you can rent. They are generally over five storeys with numerous units available within it. Additionally, apartments are safe as well since they are usually gated and have security officers to ensure the building and its tenants are protected.
Keep in mind that apartments are different from condominiums since you can only rent them while you can rent or own condos.
Serviced Apartment vs Condominium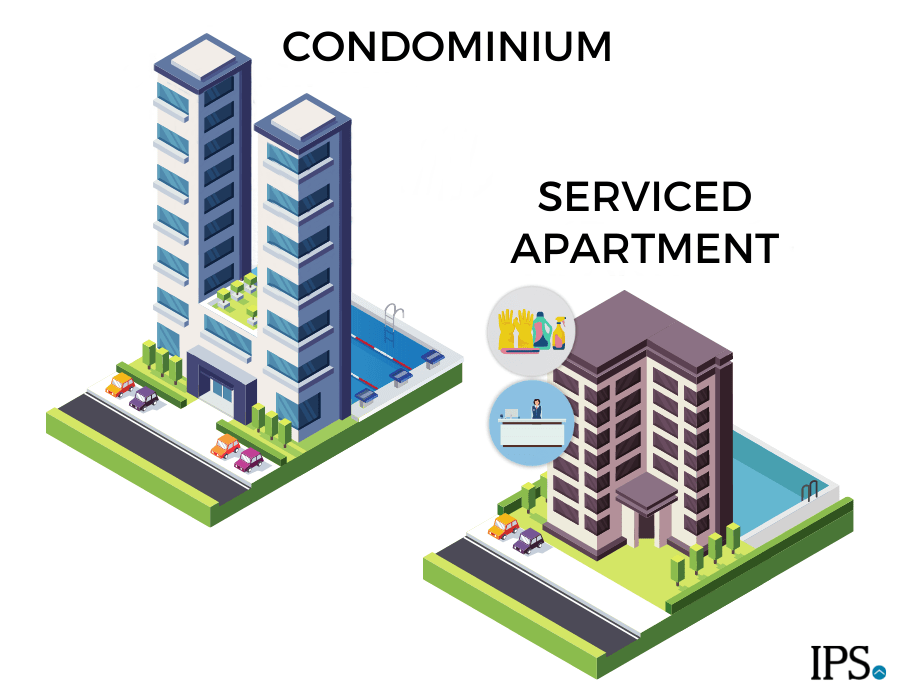 If you're looking for a fully furnished apartment with facilities similar to hotels, then serviced apartments are the choice for you. There is often room services here like housekeeping, laundromat and more. This is best for those who want to feel at home during vacation or business trip, but want hotel amenities.
Meanwhile, one of the most popular real estate properties in Cambodia, especially in cities rife with economic activity, are condominiums. Since condominiums have numerous advantages and allow numerous people to live in one building alone, it's perfect for populated cities. In Phnom Penh alone, there are already 21,935 units as of the second quarter of 2020. This is predicted to skyrocket to 53,512 in the same quarter of 2023, according to Knight Frank.
The main highlight of condos is that it's convenient since you can access anything you would want and need. Additionally, there are multiple amenities that condominiums offer including gyms, saunas, and pools. Not only that but 24 hours security, parking, and dedicated maintenance staff are available, making it more convenient for residents.
There are a variety of condo units you can choose from, depending on how much space you need as listed below:
Studio vs 1 Bedroom Unit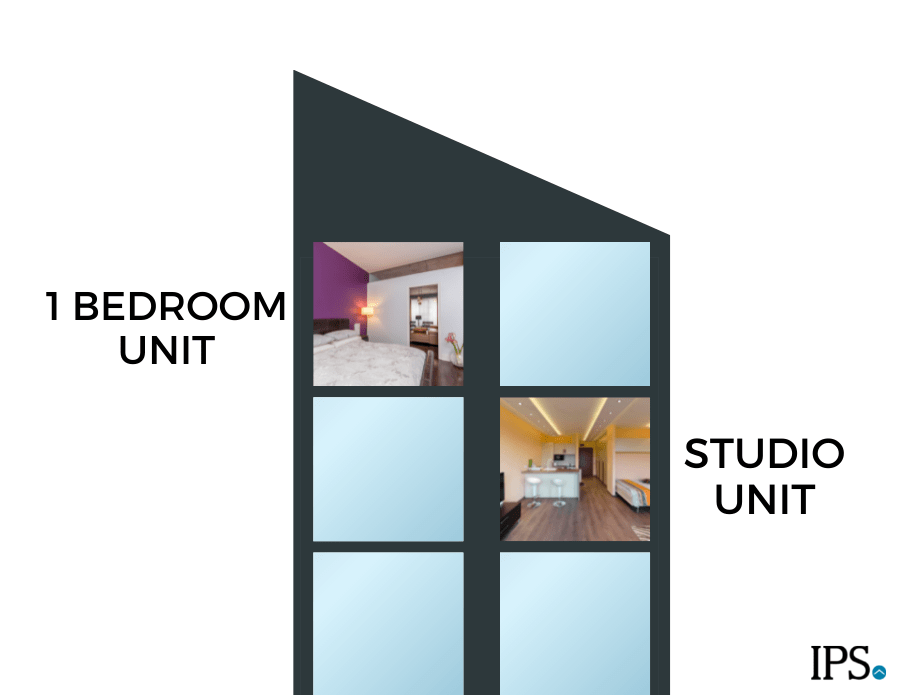 Studio units are ones that contain everything you need in one space, from kitchen, bathroom, to living room and bedroom.
One bedroom units contain the basics and have a separate room for your bedroom.
Two bedroom condos have the basics plus two separate rooms. You can turn one of them into a bedroom and the other into whatever you want.
Penthouse vs Loft/Duplex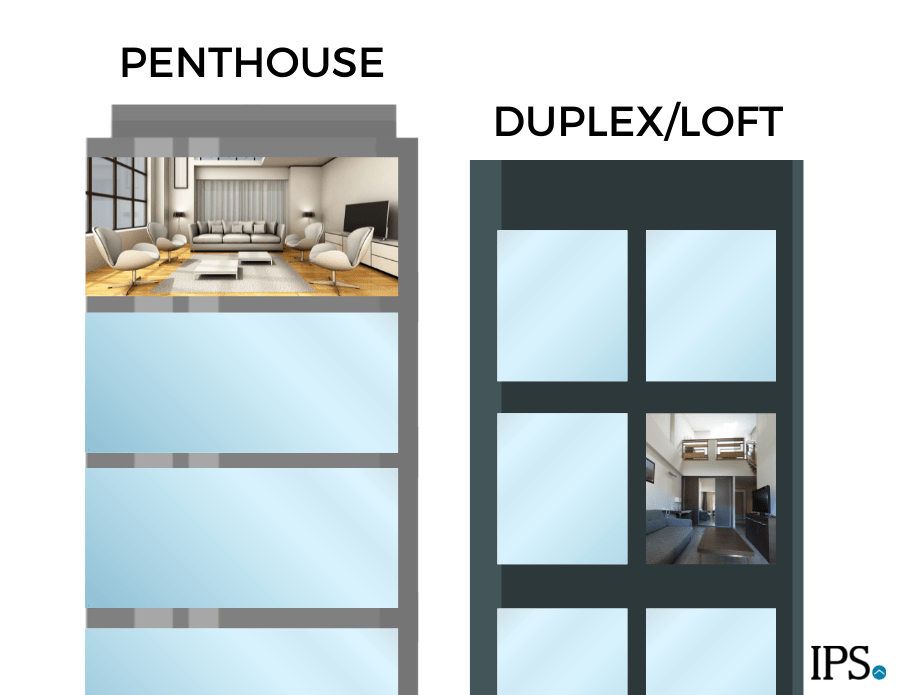 Condominiums with second floors, otherwise known as double storey units, are called lofts or duplex units. It has a bigger space and contains all the basic condo necessities.
The biggest unit in a condo is a penthouse which is often located at the uppermost floor. This unit can take up half a floor or the entire floor, depending on the developer.
Link house vs Shop house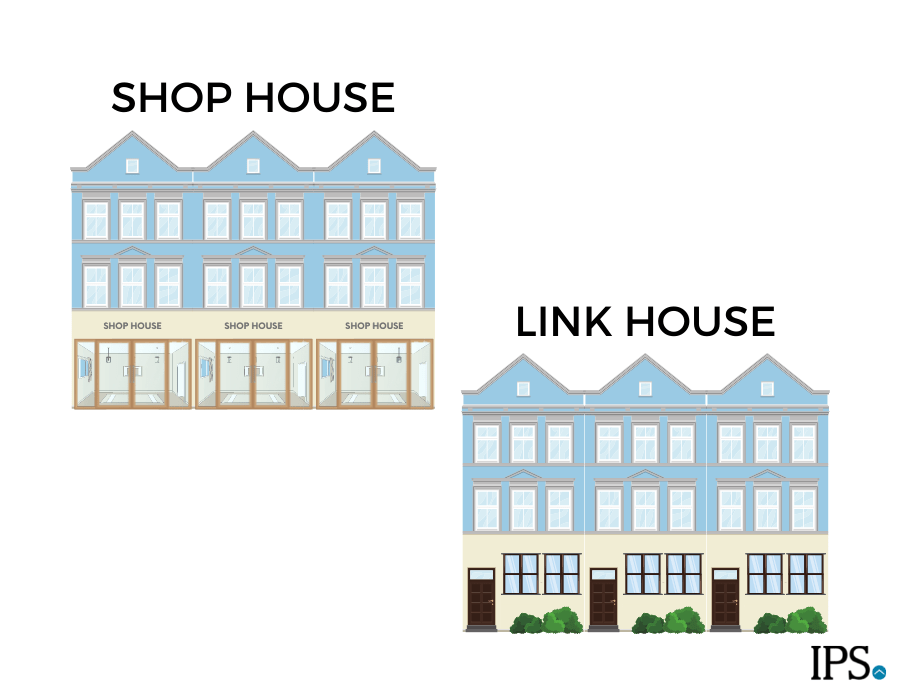 Townhouses, also known as "link houses" in Cambodia, are popular investment and rental properties since you get exclusive use of an entire house. It's a type of home that has two floors and shares a wall with another house beside it.
There are two types of shophouses in Cambodia: Khmer-style and renovated Western-style. Both are common and attractive to renters, especially since they highlight Cambodia's style of living and architecture.
Here's the difference between both:
Khmer-style → This has the basic necessities in houses and you can rent any unit from the available ones in the three to four storey building. Generally, the windows are only available in key areas of the unit and house.
Western shophouse → These have modern fixtures and decorations in kitchen and bedroom areas. Additionally, appliances like washing machines are often included if you rent one.
House vs Villa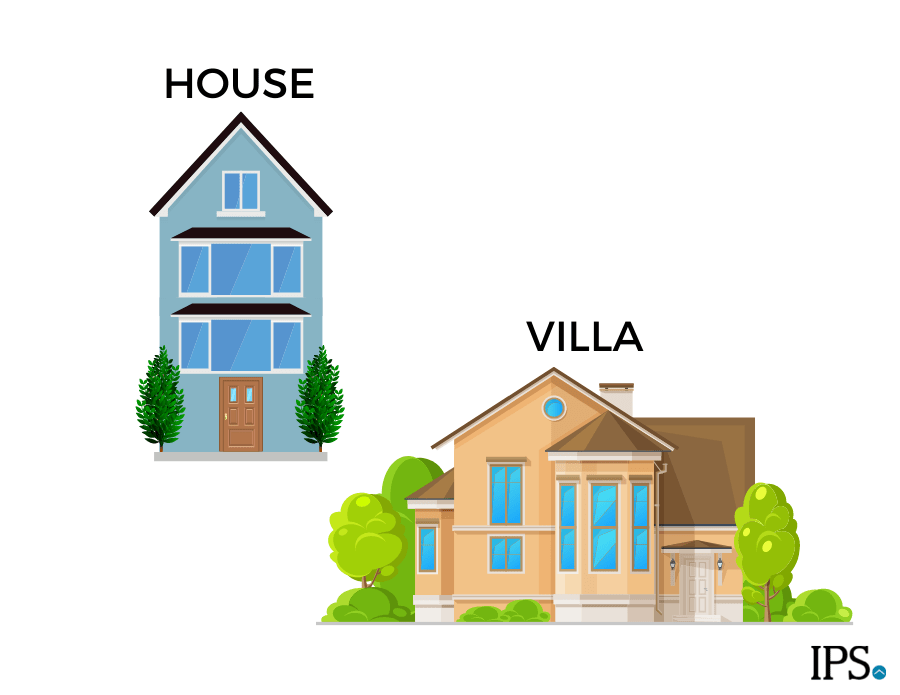 You can never go wrong with investing or renting a house since you have more space to do whatever you need. Not only that but there are numerous types of houses in Cambodia. Choose the right one for you:
Semi-detached house → This is a house that shares a wall with another house and has similar structures.
Detached house → Detached houses don't share any wall with nearby houses.
Cluster house → A cluster home is a property located in a series of houses close together with a variety of amenities like security, gym, and more.
Terrace house → A terrace house usually has two to three storeys with a minimum size of 70 square metres. It's often located in Boreys with amenities like gyms, club house, pools and more.
Link house → A link house offers the same amenities and features as a terrace house but it's bigger.
Superlink house → Superlink house has the same features and amenities as link house but it has a size of 34 by 80.
On the other hand, one of the most popular vacation homes and rental properties in Cambodia are villas. Typically, it offers a grandeur lifestyle with features like its own pool, wide garden, and picturesque landscaping and interior design. Villas are generally two to four storeys with a minimum area of 800 square metres.
Need help finding the right residential property to buy or rent? Chat with us or send us a message!