The ideal location to live in, whether for a short or long term, is in Phnom Penh due to the conveniences it offers. Since Cambodia is one of the fastest developing countries in Asia, alongside having a fairly stable economy despite the global pandemic, numerous people are seeking to relocate, specifically in the capital.
However, living in the economic hub of the country means a higher cost of living compared to rural areas, so you need to know how to budget your finances properly. This includes knowing the average rental prices that tenants are willing to pay for rent in Phnom Penh, so you can adjust your budget accordingly. We have conducted a thorough research on property trends in Q3 of 2022, including the budget rate demand as you can see below!
Condominiums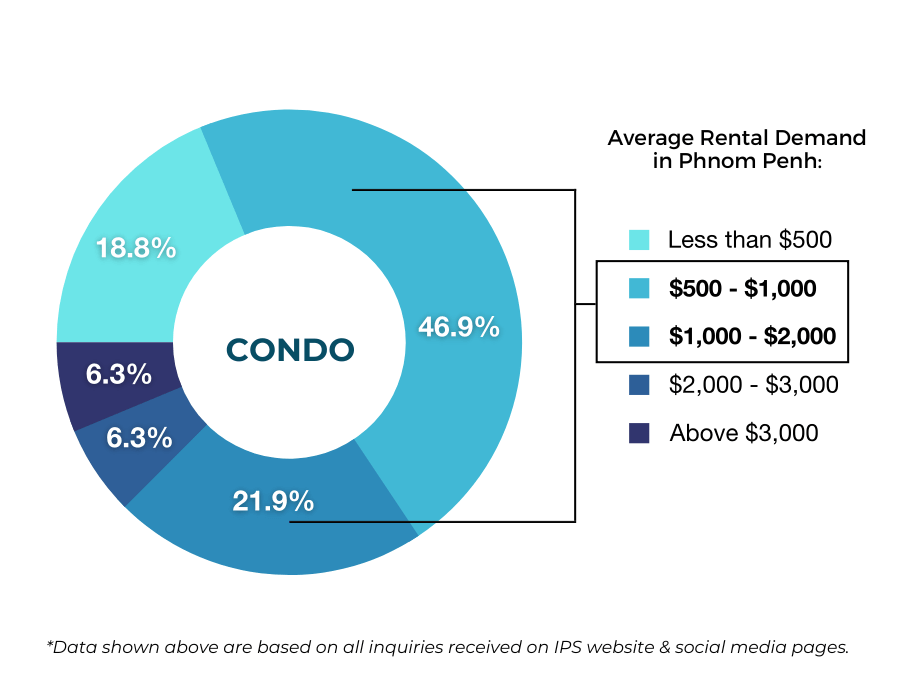 The most common residential option for tenants within Phnom Penh are condominiums, since it's a city that prioritizes development and businesses. In this case, utilizing buildings that can accommodate more people to enjoy the convenience of the city, like a condominium, is given priority.
Tenants are most willing to pay anywhere between $500 to $2,000 to live in a condominium. Generally though, there is less demand for condos priced above $3,000 in Phnom Penh. However, given that anywhere within that price range are units located in upscale areas like BKK1 and Tonle Bassac, there's also a smaller sample size for the average renter with that budget.
Apartments & Serviced Apartments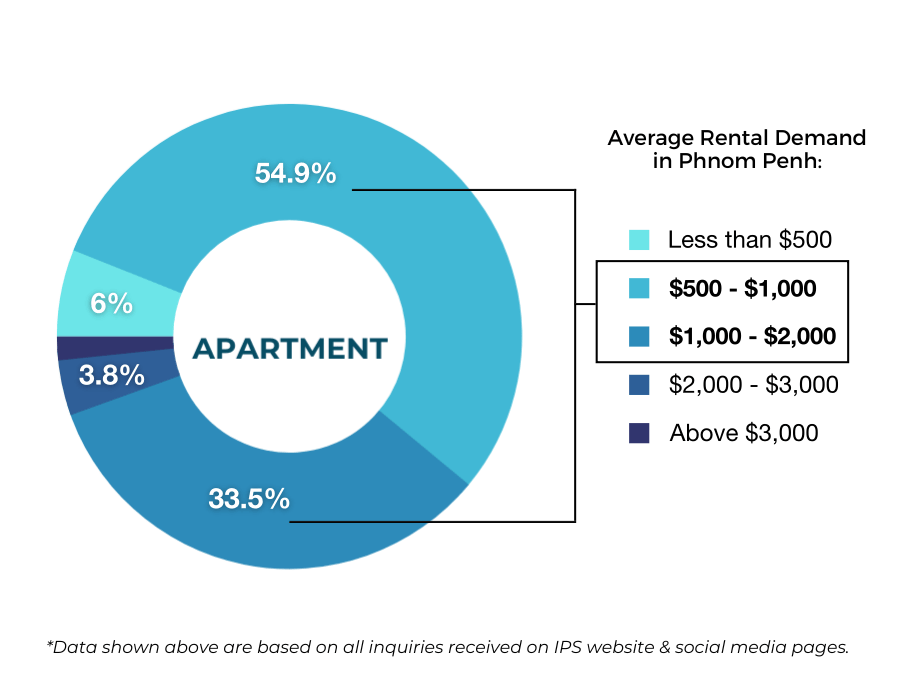 For those looking for a more cozy home within the city, locals and expats alike turn to apartments and serviced apartments. Numerous areas within Phnom Penh have available apartment listings, ranging in different price points and amenities for its renters.
Tenants are most willing to pay anywhere between $500 to $1,000 to rent an apartment or serviced apartment monthly. This is closely followed by $1,000 to $2,000, and very minimal for apartments priced $2,000 above. Based on the average budget that tenants are willing to pay for serviced apartments and apartments, it means they're more than willing to pay a larger monthly rent for quality units within Phnom Penh.
Villas & Houses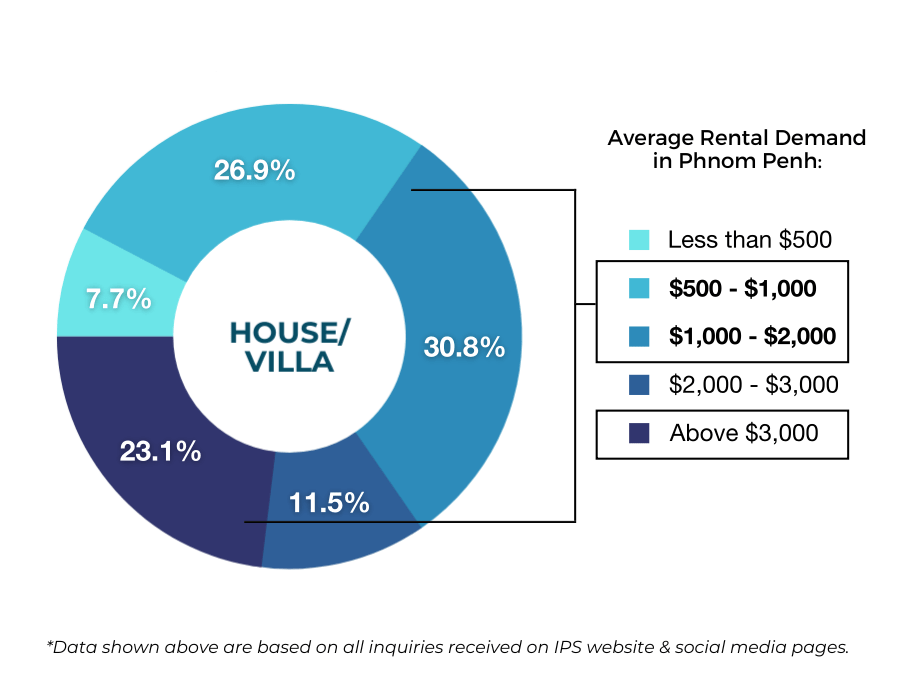 While condominiums and apartments are more common, there are houses and villas that people can rent within Phnom Penh. These are generally located in areas away from the heart of the business district.
Tenants are most willing to pay anywhere between $1,000 to $2,000 monthly for houses or villas within Phnom Penh. Closely following that in order are $500 to $1,000, and anything higher than $3,000.
Generally, the houses and villas priced north of $3,000 are 3-BR and more, located in upscale districts. In short, the typical renters with this budget range for these properties look for more rooms and space. It also indicates they're more than willing to pay more for high-quality homes, in convenient areas!
IPS Cambodia Real Estate
Average rating:
0 reviews