The Russian Market area is a big, busy district to navigate on a regular day. However, it is one of the best areas in Phnom Penh to get the best "finds" for both tourists and locals alike.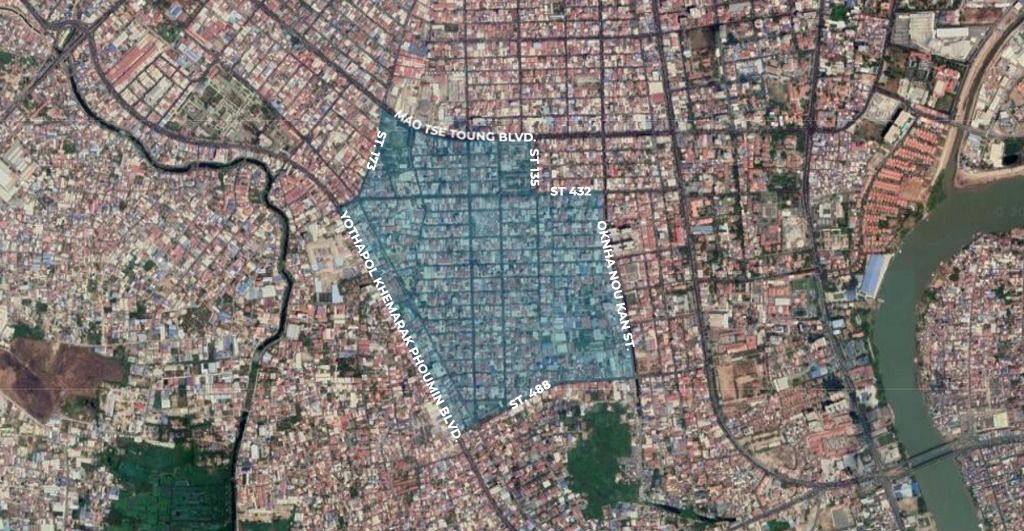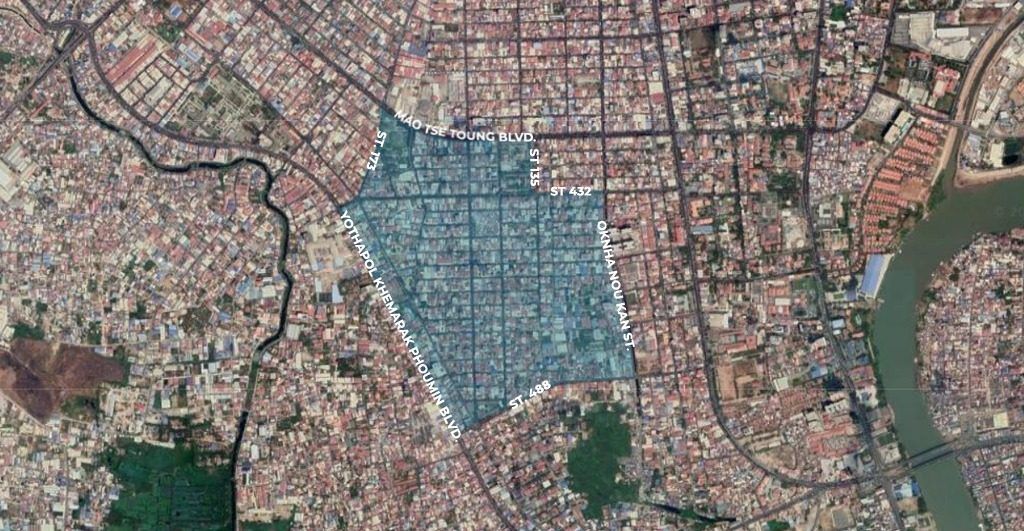 Whether you are looking for items, food or a home, the Russian Market is the place to go. Tuol Tom Poung is called Russian Market. It is located in Monivong Boulevard and Mao Tse Tung. It's called Russian Market because of the large Russian expat population back in the '80s.
The housing spaces center around Wat Toul Tom Poung and Phsar Toul Tom Poung. Around the area, you will find outlets catering to foreign clients. Brands like Zando, Sundown, Brand Collection are some of the more famous clothes shops. Corner Cafe, Vega, Brown, Starbucks, Amazon Cafe, and the usual local coffee shops line the area.
Home to Expats and Locals
TTP's housing area is convenient and affordable. The district is just 10-15 minutes by Tuktuk to the commercial BKK areas. Shared apartments for rent range from $200-350. Condominium and apartment units cost $350++ to $1000 for one-bedroom serviced apartments.
A few steps away, you can find local and international food choices. Lucky, Angkor Market and Royal are examples of supermarkets where can get groceries. There are also plenty of restaurants. The choices are anything from your own native food to local Khmer street food you can find on street corners.
International School and Government Offices in Russian Market
TTP is home to many schools in the city. They cater to the expat population living in the area. Most of these schools follow international curriculum standards, with foreigner teachers. It provides quality education to students and employment opportunities to foreigners.
Some of the more famous schools are the following:
Toul Tumpoung High School
Beltei International School
Australian Centre for Education (ACE)
Huaying International School
Sovannaphumi School
Zion International School of Phnom Penh
Conversations with Foreigners – Volunteer in Cambodia
Sala Sangkat Tuol Tumpoung
The Westline School
ASEAN International School
The Khmer School of Language
Footprints International School
Harvest Education Center International School
Home of English International School
SIU International Institute
Camford International Institute
Additionally, there are government and non-government organizations with home offices in TTP. They convert villa and shophouses into commercial spaces.
Among them are the following:
Ministry of Land Management, Urban Planning, and Construction
BBC Media Action Cambodia Office
Ministry of Planning
Japan International Cooperation Agency (JICA) Cambodia Office
Department of Scientific Research of Ministry of Education, Youth, and Sports (MoEYS)
Ocean Technology Co., LTD.
Cooperation Committee for Cambodia
Open Arms Cambodia
World Finance Cambodia PLC. Headquarters
The NGO Forum for Cambodia
Embassy of the People's Republic of China
Phsar Tuol Tom Poung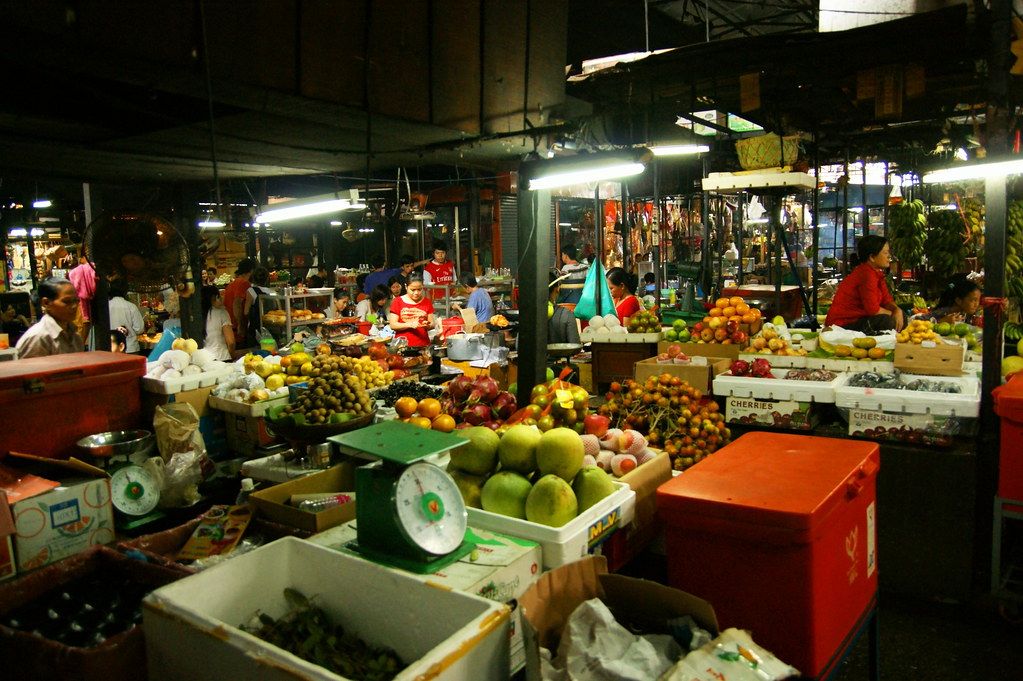 From any of the 4 entrance and exit points of the market, you will find an assortment of tourist souvenirs. There are items like silk cloth and scarves handmade in the provinces. Stone carvings of Buddhas and other religious items are plenty. There are also western and local handbags, and branded clothing from local factories.
Further inside the Russian Market is an array of food items. Fresh fruits, vegetables, seafood like live crabs, shrimps, turtles, and fish are available. There are also household items like lamps, wood carvings, fabrics and kitchen wares. Food stalls selling Mi Cha and kuyteav are there for the hungry shoppers.
At night, you can food trip on seafood cooked in front of you. Off to the side of the Russian Market, there are small restaurants where you can order dinner of fresh grilled seafood. Come early though, it gets packed full of late-night diners.
Nightlife at the Russian Market
Around 5 PM at the end of the workday, the Russian Market turns into a Night Foodie haven. It is filled with Cambodian street food like Micha and Lort Cha (stir-fried noodles) cooked on the spot.
There are grilled items like ducks, chicken, frogs, squid, and sweet pork sausages. Fruit shakes made from fresh fruits, not the powdered kind. Even at night, you will see the coffee stalls. The perfect pair for this is the chive cake and Num Pang (Cambodian sandwich using Baguette).
If food is not what you are looking for, every corner there's pubs and bars. You can order anything from cheap local beer to high priced wines and cocktails. Pair this with delicious bar chows and dinner.
Imagine living around the Russian Market and be walking distance to everything. Experience the wonderful variety of foodstuff and any other item you can think of. Wake up in the morning to the wonderful aroma of coffee outside your window. Everything is within reach. If you think that's what you want, the Russian Market is perfect for you.