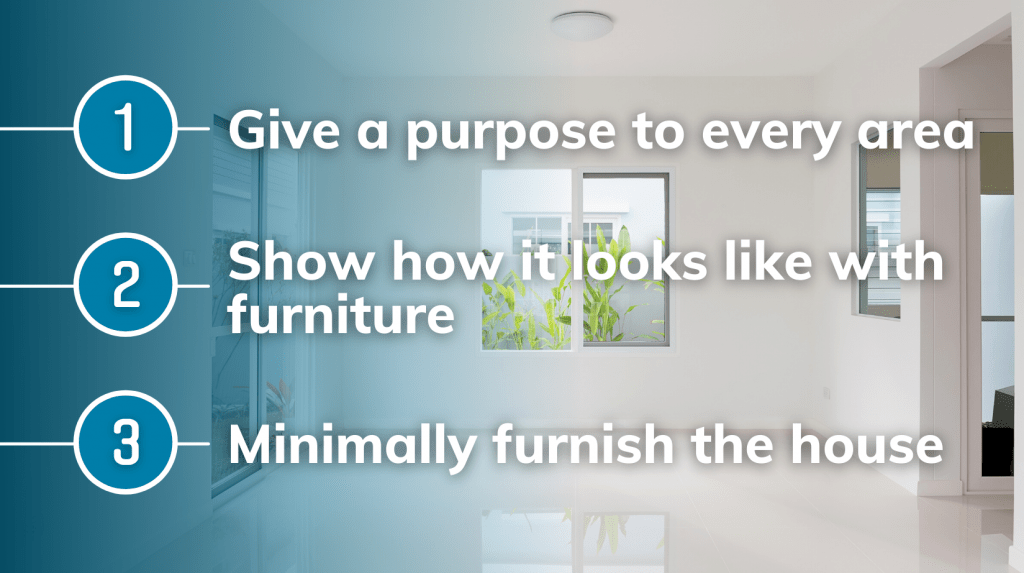 The main problem with showcasing an empty house is the disconnect between what people see as homely and the empty rooms. As someone who showcases homes, you need to help buyers visualize themselves living in those rooms and using them daily.
The best way to showcase a house is to stage it. Staging a home will include furnishing it, cleaning it up inside and outside, re-doing the paint, and a lot of accessorizing it. Staging a house is quite expensive, but it is worth it in most cases.
So what if you do not have the resources to stage a house entirely? These are the three main strategies you can use to bring out the best features of an empty house.
1. Give a purpose and a name to everything
Whether you are showcasing a new house or a pre-loved one, you should have a clear idea of the best use for each room. By telling the buyer that a particular space is an office while another is an entertainment room, it creates the idea that the rooms were purposefully designed.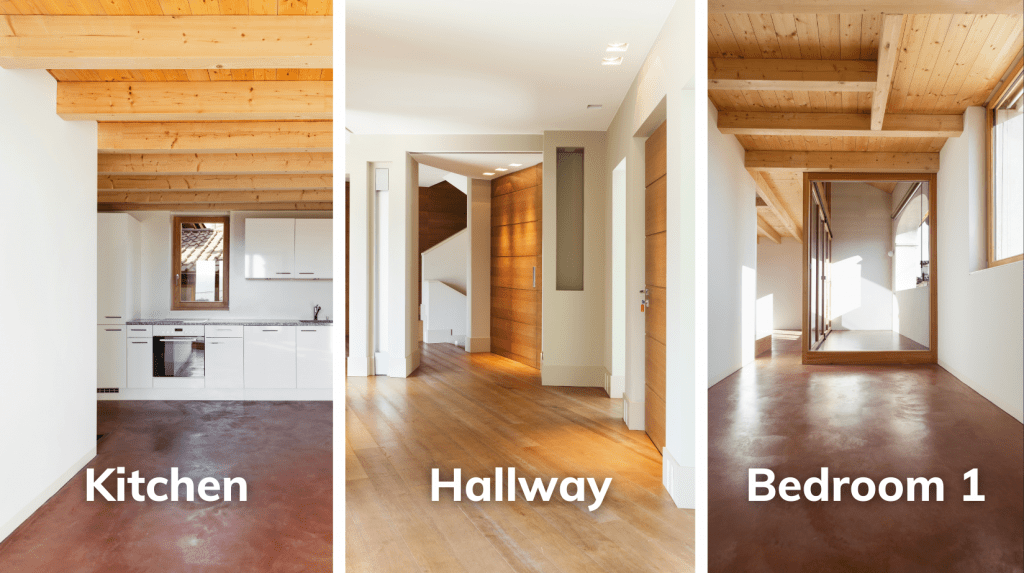 Even if the buyer does not intend to use the rooms the same way as you advertise, they need to be assured that all of the available spaces have a purpose instead of being empty spaces to fill.
Instead of taking the buyer through Bedroom 1, 2, and 3, take them through the master bedroom, the children's bedroom, and the guest bedroom. You can even add unique touches to these names to convey a greater purpose.
Another example would be that if you are showcasing a larger house, you should clearly define that some rooms in the back are designed to be maid quarters even if the buyer does not intend to hire maids. At no point should the buyer be confused about what a particular space is designed for.
Similarly, give unique names to and define all the smaller places like hallways, corridors, storage spaces, and closets. Call them by their names like 'The Main Hallway,' 'The Service Hallway,' and so on. These spaces will become more purposeful. The words will also help you and the buyer communicate better instead of describing empty rooms and hallways.
2. Show how the home looks with furniture
PadStyler is a fantastic service to help you show the potential of empty houses. PadStyler offers various valuable services, but their home renderings can help you boost sales significantly in this context.
First, PadStyler allows you to create 3D floor plans for the house. You can then fully furnish the rooms to bring out their potential. These furnished rooms are then rendered out in amazing 360-degree images.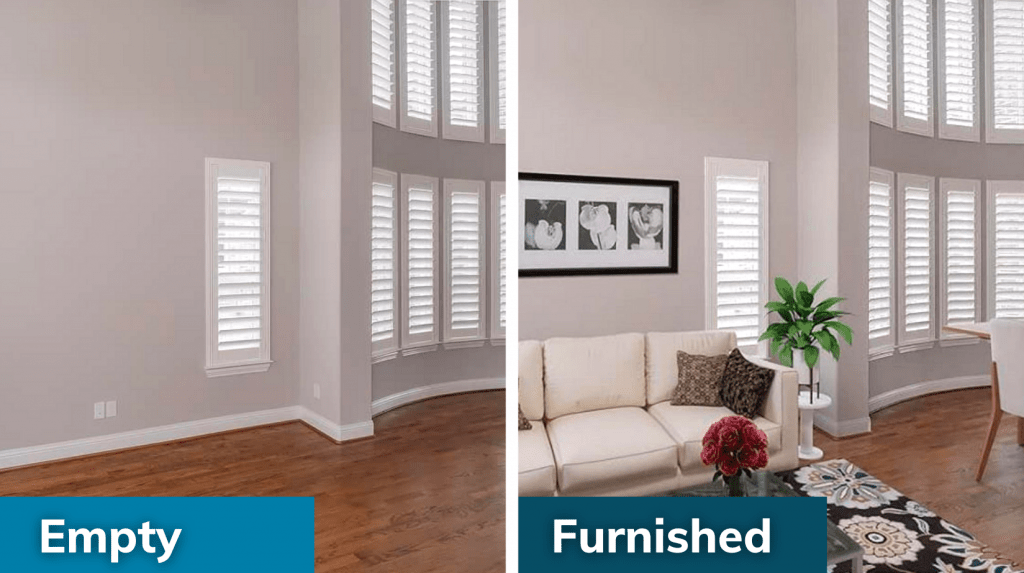 This is a must-have for virtual tours. And these are also excellent supplementary tools for in-person tours. For example, you can show buyers an empty room, and then you can use a tablet to show them how the room will look like with furniture, lighting, and other accessories.
You can get into specific details and show how much space different bed sizes will take and how much space will be left in the bedroom. For offices, you can render out desk shapes, sizes, cupboards, beanbags and choose from hundreds of different accessories to help the buyers visualize how the room can be used.
You can prepare decorations for hallways using vases, vines, paintings, and console tables to show how every part of the home can be lively and full.
3. Minimally furnish the house
Just because you might not have the budget to furnish the house entirely does not mean you have to leave the house wholly unfurnished and empty. You can do a lot with only a tiny and cheap accessorizing, let's see.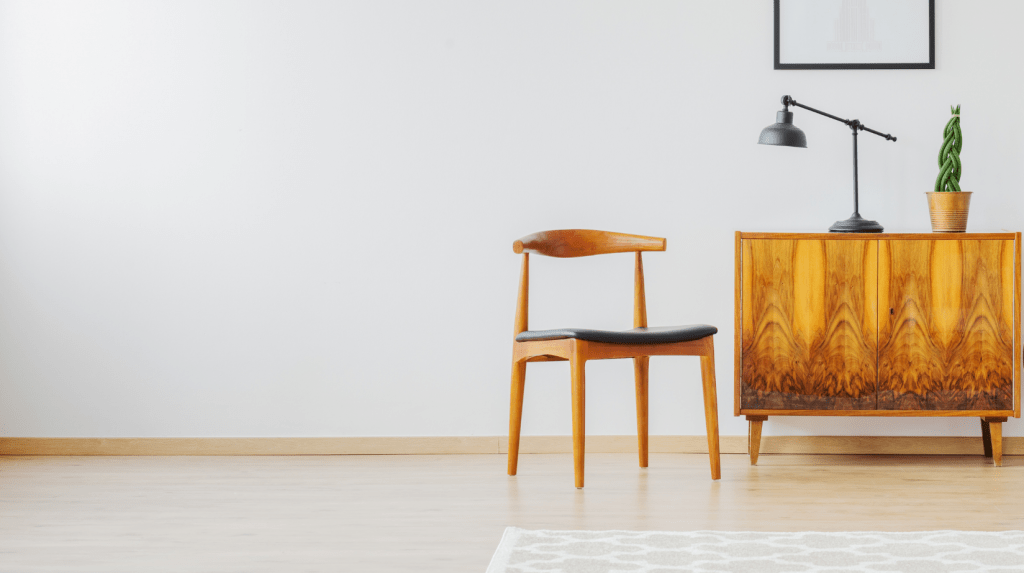 Use rugs to divide up room areas. This will help you visualize how furniture will be placed in the room. Start by getting a welcome mat for the front. Then place rugs at the center of the rooms to help buyers realize the size of the rooms. We all know how small square footage looks when empty.
You can use buy or borrow simple and cheap rugs to get the job done with a minimal investment.
You can also borrow some furniture items from friends and families such as single sofas, loveseats, antique tables, lamps, and other similar items. Placing one or two furniture items in each room help buyers deal with the size and depth of the room.
Having some seats where buyers can sit down to appreciate the room is also an excellent touch to help them sink in the house's feel.
Don't go overboard; stay in your budget and get as much as you can cheaply into the house. Try to get towels for the bathrooms, wall mirrors, curtains, side tables. Every little thing will help you tell the story of the house.
Good Luck!