The rise of Airbnb in Cambodia
60 Million AirBnB guests globally according to their website in 2017.
Airbnb is a unique platform to showcase your home and monetize the extra space you have. In this day and age where everybody seems to be on the go, we can't deny the tendency to desire a piece of cozy and homey space wherever our destination in the world may be, and that's exactly why people are booking their temporary lodging through Airbnb.
With over 2 Million listed spaces from 150 countries, Airbnb has made an independent community of homeowners willing to open their house to travelers for a small fee. Upon listing, homeowners get to set up their house rules, available amenities, confirm the sleeping arrangements and how many guests they can accommodate. This short-term accommodation varies from a private home, hotel, villa, single apartment and many more options giving both tourists and business travelers the luxury to choose their level of comfort according to their budget, required facilities, and even services.
Not only is it practical, but it also gives the guests the opportunity to get a feel of the local neighborhood as most of these homes are privately owned, a good way to feel connected to the country they are traveling in.
Airbnb has successfully created security standards to help keep both guests and homeowners safe. Identification can be uploaded upon sign up, social profiles can be connected, reviews for hosts and guests are also readily available and payments are secured online.
In Cambodia, there are already over 300 homes listed on Airbnb available for booking ranging from $20 to $100 per night.
Whether you are on a business trip looking to stay around the Central Business District that is BKK1, touring with your family to see the great Angkor Wat, traveling solo or with friends to party at the hip Pub Street, start your AirBnB search with IPS.
Check out our handpicked spaces for your next Cambodian trip:
2 Bedroom Siem Reap apartment with modern kitchen | $50 per night
www.airbnb.com/rooms/21928347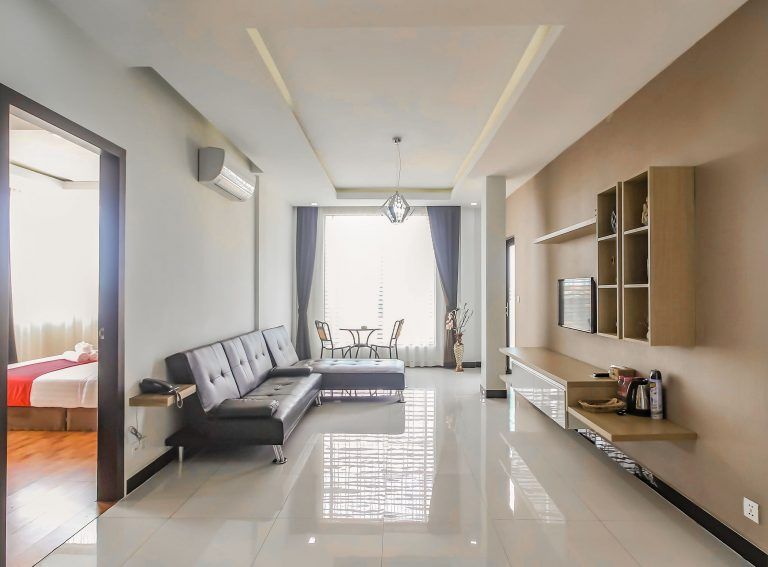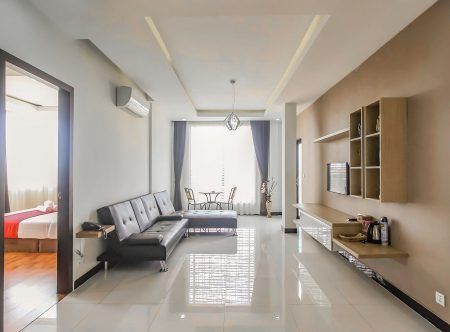 Located along the main boulevard heading from the magnificent Angkor Wat and a short drive from Siem Reap city center, this apartment offers a luxury vacation space for the whole family.
Large 2 bedroom apartment with swimming pool | $40 per night
www.airbnb.com/rooms/21817665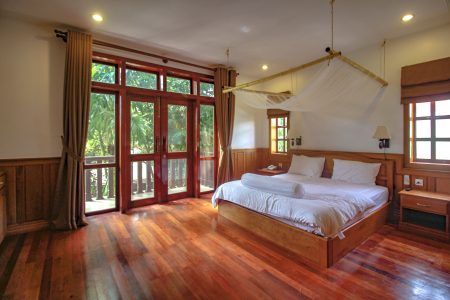 This stylish serviced apartment with 2 big bedrooms is a comfortable light-filled apartment that's only a 10-minute tuk-tuk ride to Pub Street and Old Market with a free personal concierge service.
2 Bedroom Apartment With Pool Near Pub Street | $75 per night
www.airbnb.com/rooms/22440256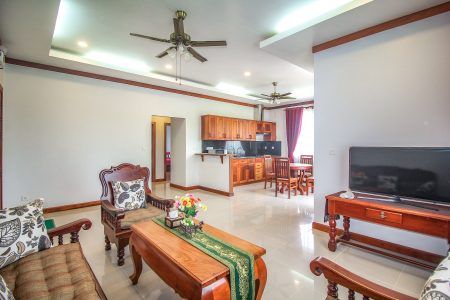 Convenient for families or group of 4 people. Including free WiFi, Airport or bus pickup, and only a short walk away from where the famous central Siem Reap nightlife is known for.
Modern, Luxury Apartment in downtown Siem Reap | $30 per night
www.airbnb.com/rooms/21853923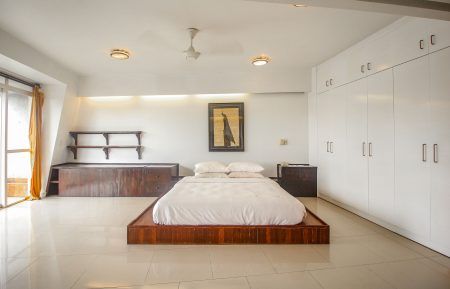 Relax in the rooftop pool, enjoy a glass of wine as you take in the sights of downtown Siem Reap from the balcony of this huge studio apartment ideal for traveling couples and singles.
3 Bedroom Apartment by the Riverside | $50 per night
www.airbnb.com/rooms/22071379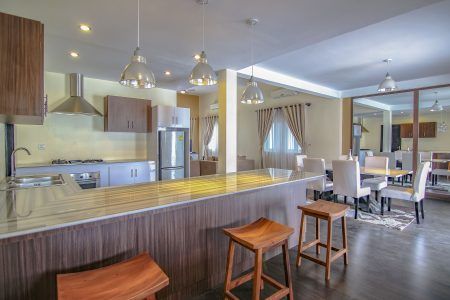 Situated in the heart of the Riverside district, enjoy the classic wooden floorboards, double glazed windows, enjoy this beautiful three bedroom penthouse apartment located in downtown Phnom Penh.
Two Bedrooms Apartment near Russian Market | $40 per night
www.airbnb.com/rooms/22071700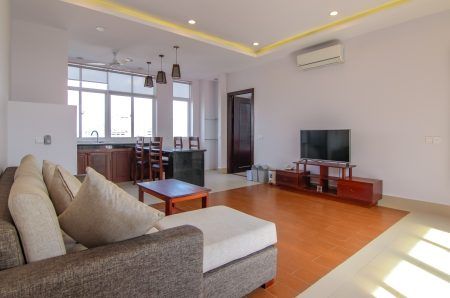 Located on the 6th floor of a brand new apartment complex in Toul Toum Poung (Russian Market), this two bedroom apartment comes fully furnished with a modern and equipped kitchen.
IPS guide their guests from securing the booking through the entire check-in and out process, ensuring the highest level Airbnb experience is delivered.
New to Airbnb? Or know someone traveling to Phnom Penh or Siem Reap? IPS – Cambodia's premier real estate company is giving away a $25 in travel credit when they sign up. Use these codes IPSC3 or davidm52669 during the Airbnb booking or simply visit www.airbnb.com/c/ipsc3 or www.airbnb.com/c/davidm52669 to claim the free $25 travel credit.