Seasoned Rugby player, occasional AFL bench sitter and self-described champion of the Dodgeball court, IPS's Lachlan Lee gives us an insight into Phnom Penh's exciting sports scene.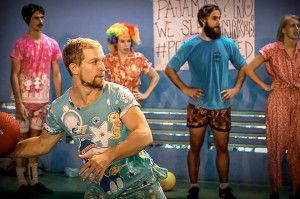 Talk to many seasoned expats and you may get the impression that there is little else to do in Phnom Penh than eat and drink. No doubt, If you do try and keep up to speed with the dynamic bar and restaurant scene, you will probably have time to do little else. For many though, the bar and restaurant hop in Phnom Penh is best balanced with exercise.
Phnom Penh poses a particularly difficult set of restrictions for outdoor and exercise enthusiasts: extreme heat, humidity, very few parks or open spaces, dust and if you like to jog or cycle you compete for road and footpath space with swarms of cars, tuk-tuks and motorbikes.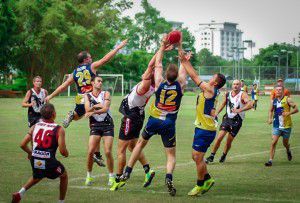 When I first arrived in Phnom Penh it was October 2013, the end of the wet season and the start of the euphemistically named "cool season". I was eager to run in the Siem Reap half marathon in December. To train, I either had to wake up at 4 am to avoid the traffic, or face the moto gauntlet; more of an extreme sport than a training run. Eventually, I succumbed to the temptation of air-conditioned halls of treadmills with television screens and took up a membership at The Place Gym in BKK1.
This became something of a sanctuary away from the hustle and bustle outdoors. For many new-comers to Phnom Penh, a gym and a pool in their rental apartment is a non-negotiable feature, but for those who don't like gyms or don't have the budget for a fully serviced apartment, Phnom Penh has a lot more to offer than what first meets the eye.
Phnom Penh's expat collegiate is a unique group of people and the range of sporting groups reflect this diversity. You could very easily spend each day of your week taking part in a different sporting activity with a different group of people. You can play touch Rugby and contact Rugby at the Phnom Penh Social Rugby Club, Australia Rules Football with the Cambodian Eagles, various football (soccer) clubs with varying levels of skill, or join the softball group that plays at Northbridge on Sundays. Try a rural jogging expedition with the cultish Hash House Harriers.
If some of the more obscure 'sports' takes your fancy, there is a passionate group who play Ultimate Frisbee twice a week, or make new friends whilst throwing balls at them at Dodgeball.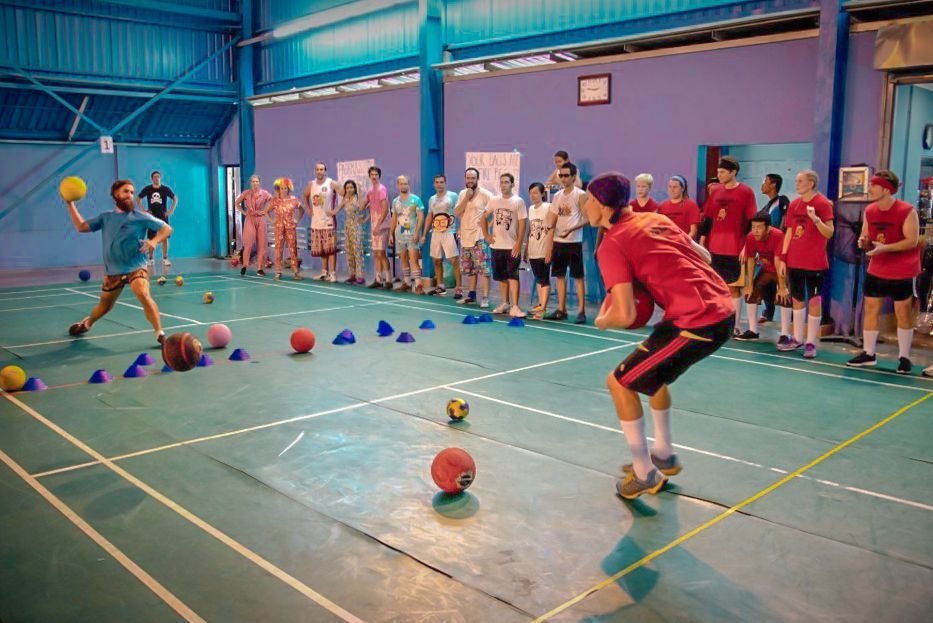 If individual sporting pursuits are more your style, the options are ever growing and are only limited by how much you value your personal safety. There is a rock-climbing wall at Kids City and a new clip and climb wall at the Phnom Penh Climb centre near Russian Market, even an ice skating rink at AEON mall.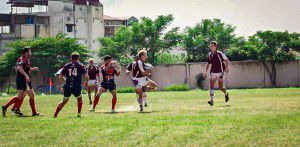 If running is your preferred mode of exercise and you want to run alone the best way to escape the city is to catch a ferry across the river and enjoy an idyllic jog through the lemongrass fields and Mango orchards. It only takes 20 minutes and you feel like a world away from the city. You can even jump in the Mekong and join the school of other brave swimmers in the annual Mekong River swim, which takes place around the Khmer New year holiday. Phnom Penh is not the ideal destination for outdoor-oriented exercisers. It does, however, offer a great variety of accessible group sports, which are a perfect way to meet new people and learn new sporting skills.
If exercise is your individual retreat from the Phnom Penh city life then there is an abundance of new and interesting gyms to fit any budget. From the high-end Sofitel and The Place Gyms to air-conditioner free sweatshops down in Russian market and Toul Kork. Phnom Penh really does have a thriving sporting scene.
Average rating:
0 reviews