Spending time with your kids and pets is important since it builds and cultivates connection. If you want to have memorable experiences with them, you need to spend time in good places. Thankfully, Phnom Penh, one of the best cities in Cambodia, has numerous activities and places you can visit. Parks, rivers, and nature-themed restaurants are plenty in the city for you and your family to spend hours simply bonding with each other.
See the best parks and other green places in Phnom Penh in the list below: 
1. Odom Park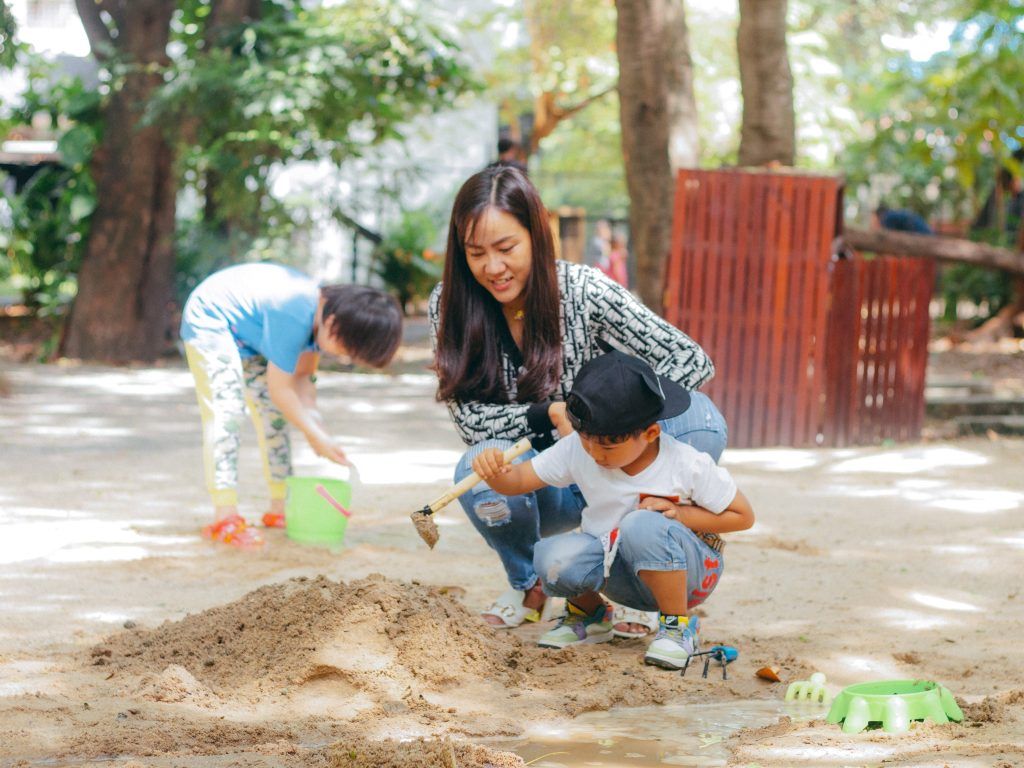 One of the newest parks in Phnom Penh is the Odom Garden Park. It's dubbed as a hidden oasis amid the bustling city life due to the tall trees decorating the park, benches to relax on, and more. The 4,000 square meter park not only is safe and serene, but your kids can run and play as much as they want to while surrounded by nature.
Additionally, all your furry friends are allowed in the park. This means if you want to play a game of chase, frisbee or simply enjoy taking a stroll with your pet, then you can do so! Odom Garden Park does not have an entrance fee so you can visit as much as you want to.
Besides the tranquility that the park offers, it also holds all kinds of events. From a farmer's market to live shows, you can catch them all here. Simply check the schedule of events to know which one you'll see with your family. While spending time with them, you can also grab food and eat in the park since there's a restaurant situated there. They offer most of everything from burgers to sandwiches so whatever your cravings are, you can get it here.
Odom Garden Park is located on Norodom Boulevard in Phnom Penh, adjacent to Chip Mong Noromall. It's usually open at the following days:
Sunday to Thursday → 8 AM – 10 PM
Friday → 8 AM – 11 PM
Saturday → 8 AM – 7 PM
2. Mekong River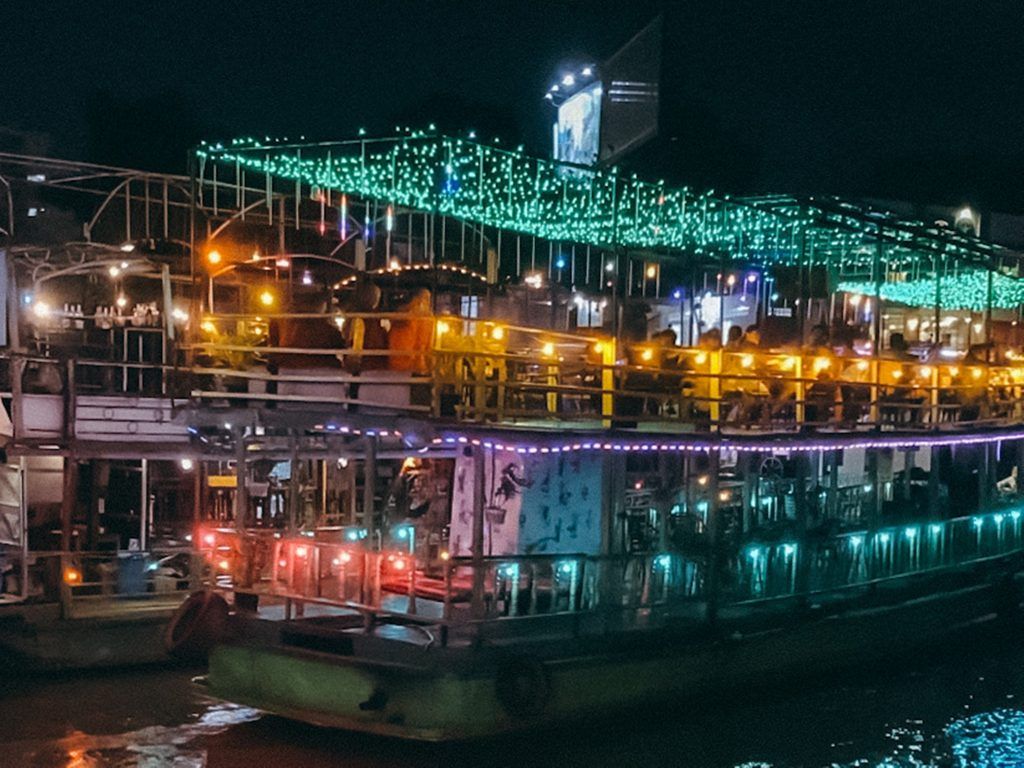 If you want to spend more time surrounded by nature, then one of the top places to go is to a river. The closest one in Phnom Penh is the Mekong River, otherwise known as the "mother of all rivers". It's the twelfth longest river in the world, spanning a distance of 4,350 kilometres that travels to the following countries: China, Burma, Laos, Thailand, Cambodia, and Vietnam.
For a memorable experience with your family, you can get a one hour sunset boat cruise on the Tonle Sap river. When the boat reaches where Mekong and Tonle Sap merges, the beautiful orange sunset will be an unforgettable sight to see.
3. Tonle Bati
Rather than simply spending a peaceful day at a river, why not go to a lake and have a picnic with your family? This is possible in Tonle Bati, a lake located south of Phnom Penh, at around 30 kilometres distance.
You can get an experience like no other here because there are bamboo shacks built on the water that you can rent. Since there are food stalls in the area, you can get food with your family and spend the day simply enjoying a quiet and peaceful time at a lake.
4. Mekong Island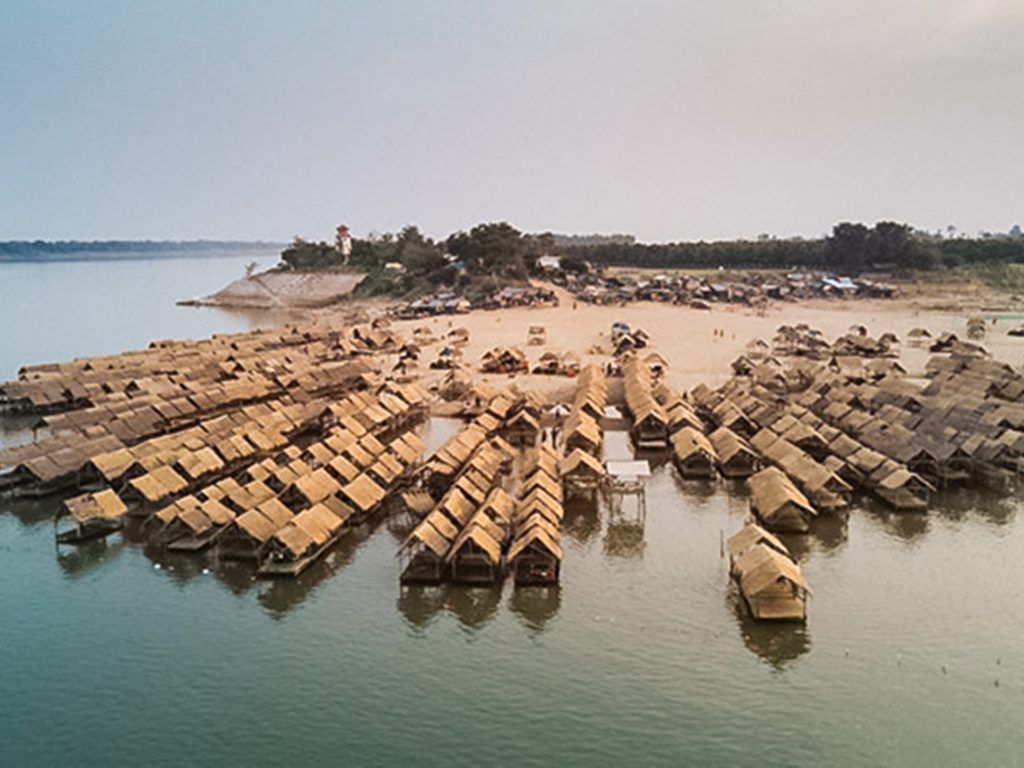 More than just taking a boat ride on a river, if you go to Mekong Island, you can also experience the authentic culture of Cambodia. Commonly known as "Koh Dach", the island is only 15 kilometres north of Phnom Penh so it is easy to go here for a quick break or a day adventure with your family.
Soak in the culture by checking the local artisans who are experts in woodcarving, silk weaving, and pottery here in Koh Dach. There are also orchards containing delectable fruits, vegetable farms, and rice paddies you can visit with your loved ones.
Not only that but Mekong Island has pagodas you can visit. These are the Kra Pumpich, Sa Maki Kbal Koh and Ampor Khal. To top off a culturally rich adventure, there are sunset boat rides available on the island.
5. Riverside Park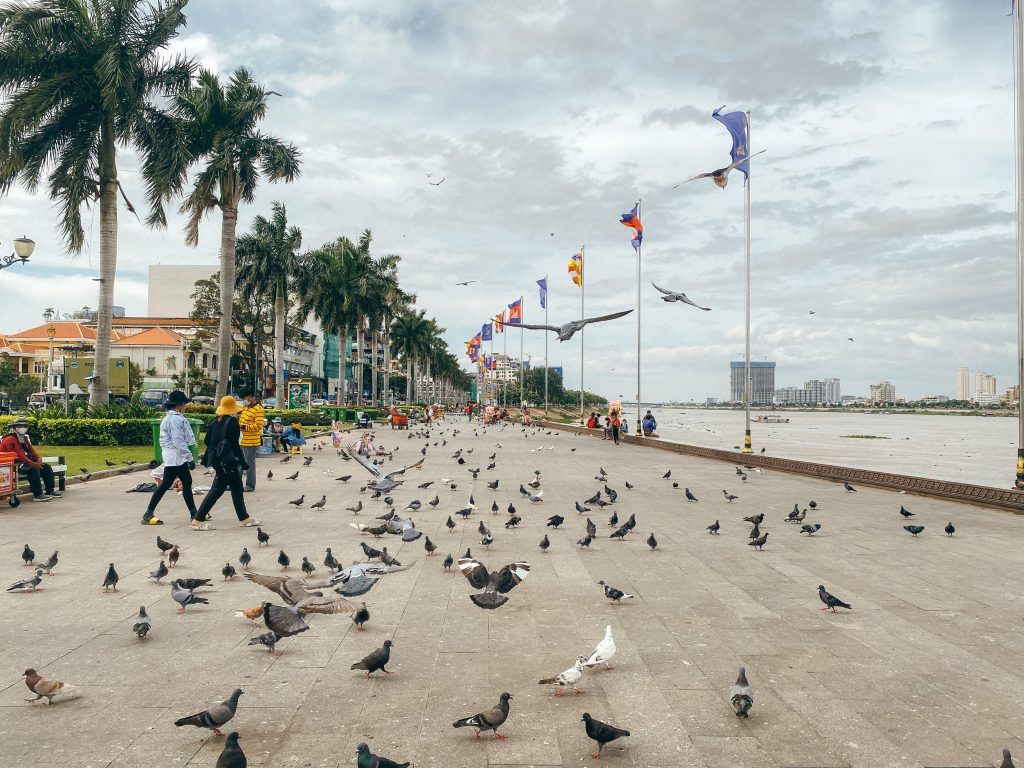 Highlighting tranquility and picturesque environment is the Riverside Park. It's a park close to the bank of Tonle Sap, located at Preah Sisowath Quay in Phnom Penh. Spend a quiet day with your pets and kids in this serene environment overlooking the river. Make sure to bring food with you for a picnic and a light sweater since it gets chilly at night!
6. Wat BotomVatey Playground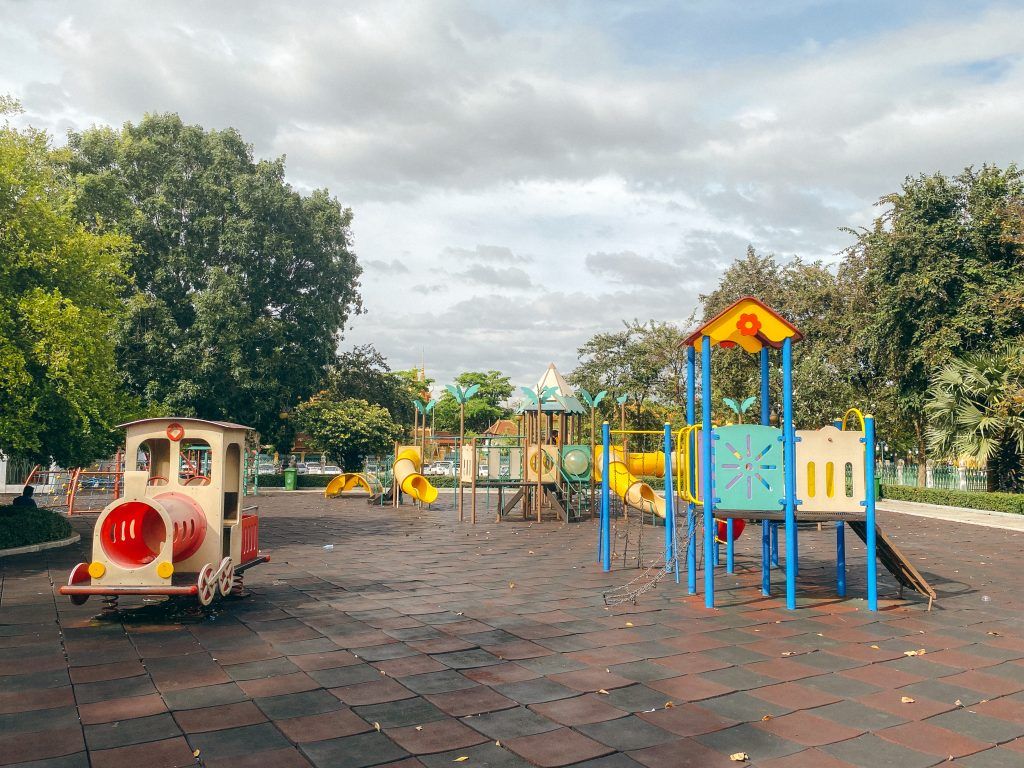 Besides peaceful days surrounded by nature, you can have fun activities with your kids at a park decorated with beautiful tall trees. The Wat BotomVatey Playground has slides, monkey bars, and other things that your kids would love—all in Phnom Penh!
Additionally, the kids and the rest of the family can rest in the area since there are benches available in the playground. There is also a snack store next to the play area so once the kids are tired out, it's easy to grab a refreshing drink.
Spend time with your family and pets
Nothing is better than creating memorable experiences with your family and pets, especially if you are surrounded by exquisite sceneries. Make sure to check out the places listed above and start planning your next wonderful adventure with the family!