Phnom Penh: Sports City on the Rise with New Stadium Anticipating '23 SEA Games
Across Prek Pnov Bridge and along the Phnom Penh-Kandal border is a towering figure resembling a sailing ship: it's the new Morodok Techo National Stadium, the latest in China's "stadium diplomacy" with Cambodia as the lucky recipient.
It features a three-tiered auditorium, with the two 99-meter-tall pylons in each end. The China State Construction Engineering Corporation has confirmed a capacity of 60,000, making it one of the largest stadiums across Southeast Asia.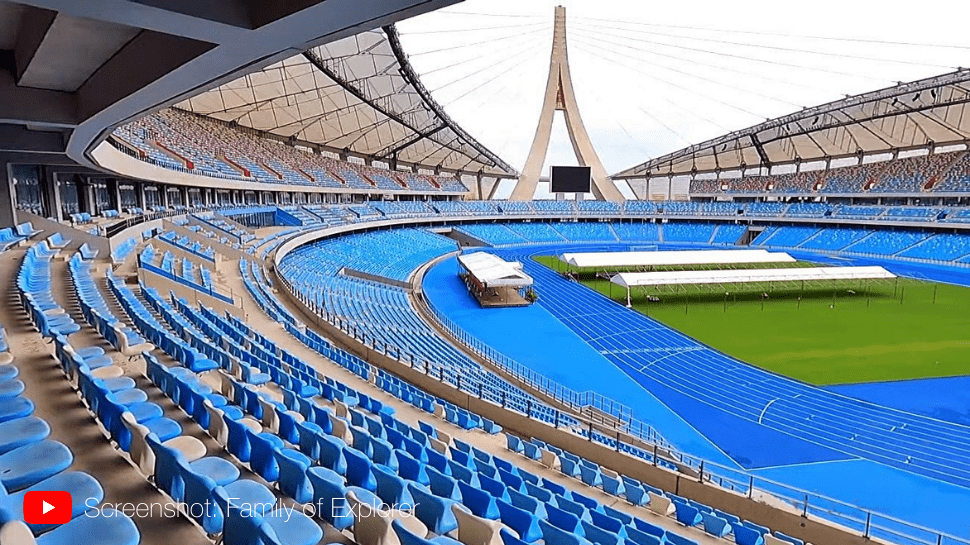 Built on an 85-hectare land, other sub-amenities are expected to rise such as tennis courts, a training stadium, and an indoor natatorium, which will make it the largest sports facility in Phnom Penh. Its final capacity is predicted to be 100,000 people.
Beyond impressive size, the stadium was designed with efficiency in mind as well as natural ventilation, shading, and use of sunlight. The contractors also practiced care in choosing low-maintenance materials.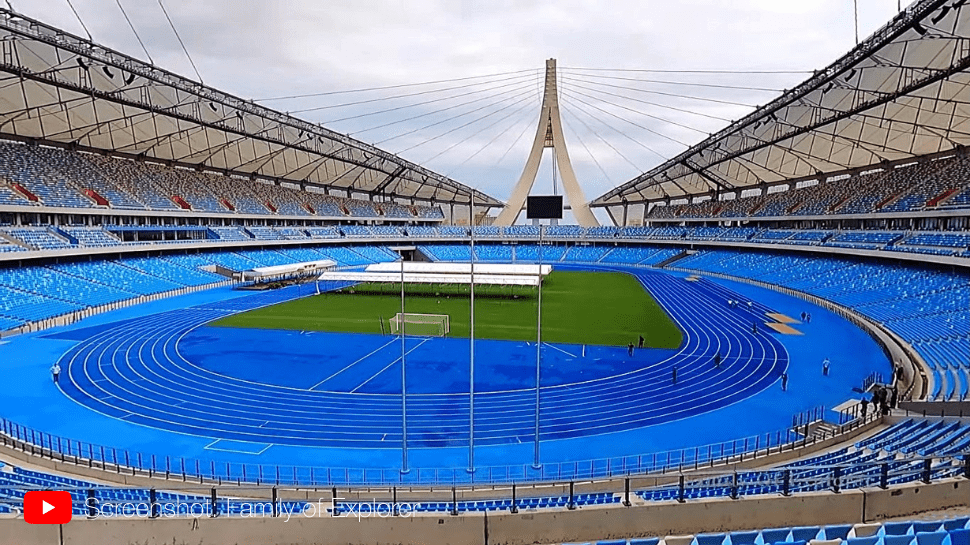 The design invokes the image of a Chinese sailboat, symbolizing friendship between the two nations. Its geographical position also makes it stand between the Tonle Sap and Mekong Rivers, which is another allusion from the boat-like design.
Morodok Techno also bears resemblance to the Yellow Dragon Stadium in Hangzhou, China, albeit lighter and more dynamic in structure.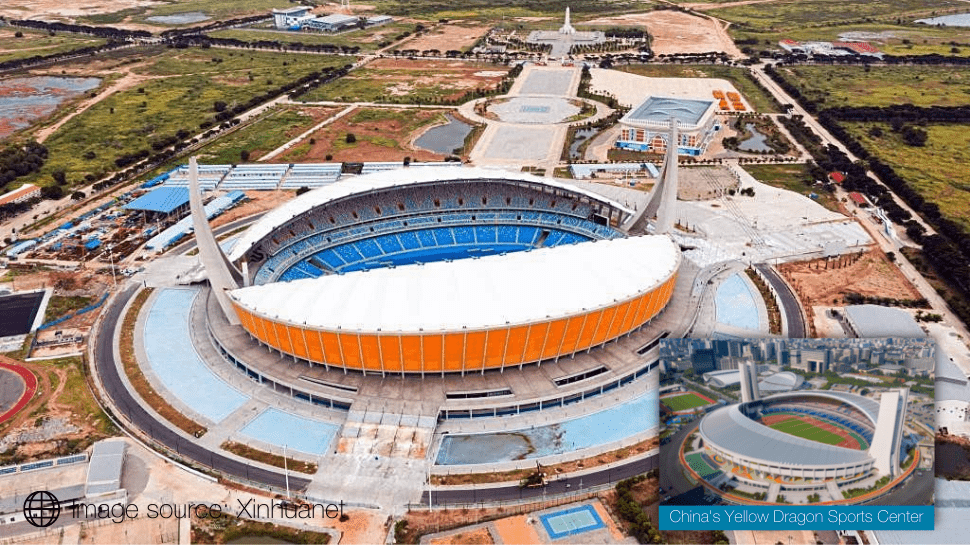 With this gift of stadium diplomacy, Cambodia can look forward to hosting the 2023 SEA Games.
However, the Kingdom is not new to expansive sports facilities with impressive architecture.
Since 1964, the National Olympic Stadium has stood near central Phnom Penh, spanning 30 hectares and offering various sporting arenas such as gymnastic courts, Olympic-sized pools, and an indoor volleyball court that can house 8,000 spectators.
It was designed by the father of modern Khmer architecture, Vann Molyvann, who passed away in 2017. September 28 will mark his death anniversary.
For many locals and other city-goers, it's a rare gem among fast-paced highways and bustling commercial areas. There aren't many places this close to the heart of the city where you can find wide spaces and get a breath of fresh air, and the 57-year-old stadium is a heritage well-appreciated in modern Phnom Penh.
Sadly, it has not always been a venue for teamwork, leisure, and athletic pursuits in Cambodia. From 1975 to 1979, under siege by the Khmer Rouge, the stadium served as an execution site of officials from the previous regime.
Following the war, it remained in damaged condition until it was renovated and revived at the hands of a Taiwanese firm in 2000.
Despite its name, the stadium has never been the venue for any Olympic games. A number of other sports activities have been held here, however, such as the GANEFO games, the disabled volleyball world championships, and several international football matches.
Now equipped with two huge and dynamic sports facilities with astounding capacity, Cambodia is well on its way to attracting more athletes and enthusiasts to Phnom Penh, which may open more doors for recreational and sports tourism in the coming years.