Phnom Penh, a thriving economic center and the capital city of Cambodia, is continuously experiencing significant growth in its real estate market. Commercial spaces are a vital aspect of this growth, and the city offers numerous prime locations for business owners to choose from.
One such noteworthy area is Monivong Blvd., which is centrally located in the heart of Phnom Penh's business district. In this article, we will focus on Monivong Blvd. and its commercial potential, while also briefly comparing its opportunities to other prime locations in the city.
Monivong Boulevard: The Central Business District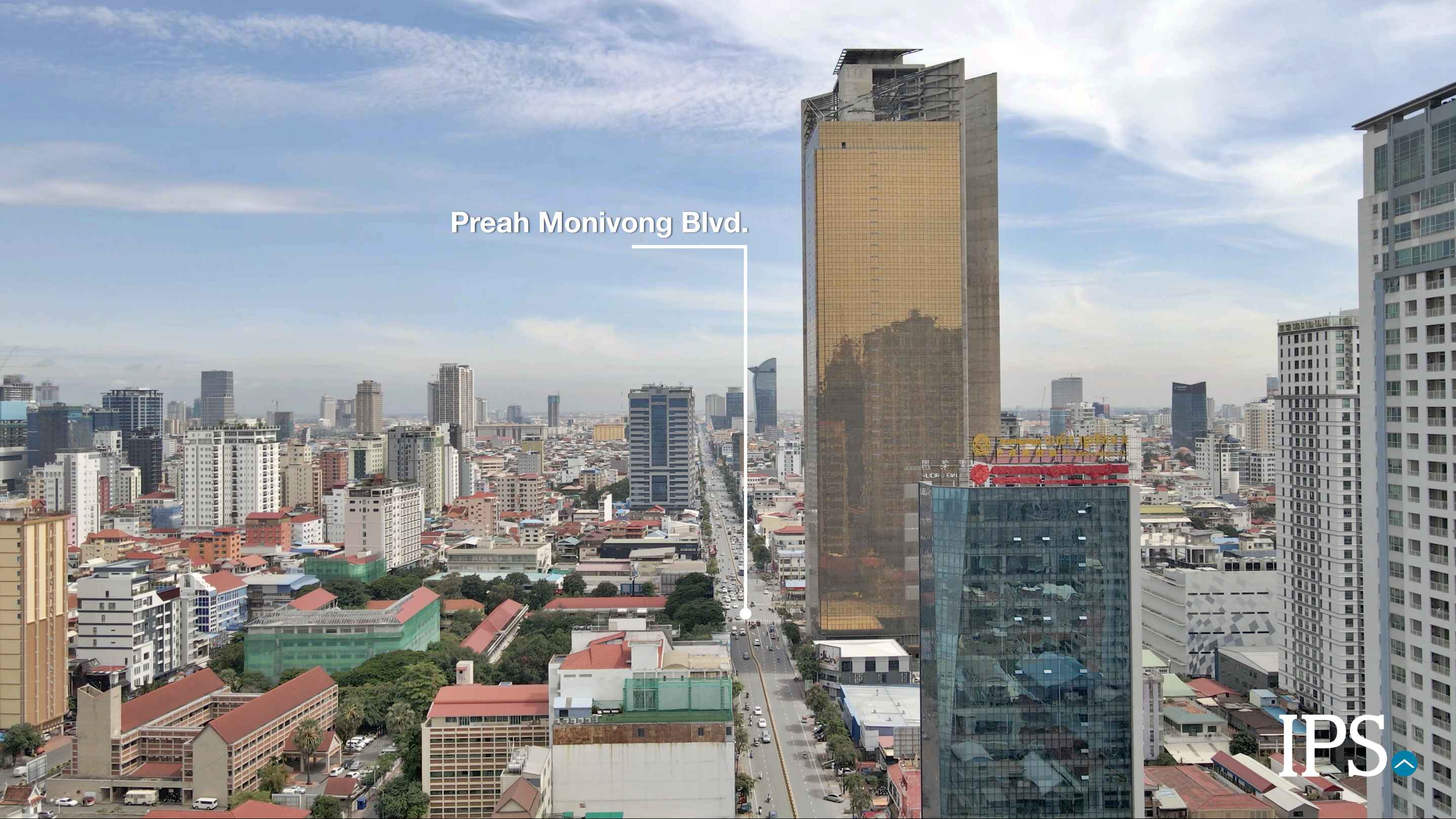 Monivong Blvd. stretches through the bustling BKK Area (Boeung Keng Kang) and Daun Penh District, accounting for its well-known reputation as the heart of the business center. The main road advantage allows for easy accessibility and transportation options for both businesses and customers. According to Cambodia's National Institute of Statistics, Phnom Penh covers a total area of 679 square kilometers and accommodates nearly 2 million people, amplifying the importance of Monivong Blvd as an economic artery in the city.
Ideal Businesses for Monivong Boulevard
Given that Monivong Blvd. traverses to different progressive areas, this makes it a prime location for businesses. Several established brands have already shown success by setting up their offices or shops along this premier road, such as Wing Bank, Caltex gas station, Mazda showroom, and the list goes on.
However, there are still a lot of business opportunities that investors can benefit from. For example, these types of businesses can exceptionally do well in the Monivong Blvd area, thanks to the high foot traffic, potential clientele, and central location:
Office Buildings
Banks
Insurance
Gadgets and Technology Shops
Car Showrooms
Dining & Restaurants in the BKK Area
The benefits of having a commercial space on Monivong Blvd. extend beyond its central location. These advantages include:
High foot traffic, resulting from the popularity of the area for businesses and customers alike.
A diverse and potential clientele, as Monivong Blvd. attracts both locals and expats.
Accessibility to major roads, which make it convenient for customers and employees.
Opportunities for collaboration and networking with neighboring businesses, which can lead to customer referrals and mutually beneficial partnerships.
DEEP DIVE: Top Ideal Businesses to Set Up on Major Roadways
Monivong Boulevard vs Other Prime Locations
While Monivong Blvd. has established itself as a prime commercial hub, other locations in Phnom Penh also offer unique opportunities for businesses, such as:
South of Monivong (Tonle Bassac & Russian Market) – Less attractive for retail spaces but offers potential for residential and leisure businesses.
Norodom Blvd – Ideal location for large-scale firms such as banks, showrooms, office buildings, etc.
Mao Tse Tong Blvd – Suitable for construction companies, banks, hardware and construction supplies, schools, and office buildings.
Charles De Gaulle Street – Ideal for local businesses, Chinese businesses, money changers, and currency exchanges.
Kampuchea Krom Blvd – Perfect for clothes outlets, phone and PC shops, and banks.
Sihanouk Blvd. – An attractive location for banks, office buildings, clothes outlets, motor shops, and phone shops.
Making the Most Out of Your Retail Space
To maximize the potential of a commercial space in any prime location, business owners should:
Design a Functional and Attractive Commercial Space: Reflect your brand and appeal to your target market through the design and layout of your retail space.
Utilize Strategic Marketing: Create awareness and drive traffic to your businesses by using effective marketing strategies tailored to your specific location.
Engage in Networking: Foster partnerships and collaborations by building relationships with businesses in your vicinity. This can generate new opportunities and contribute to mutual growth.
The many prime locations throughout Phnom Penh, including Monivong Blvd., showcase the promising potential of the city's booming property market. The benefits and opportunities that these areas offer make them ideal for business owners and investors seeking to establish their presence in Cambodia's capital city. By selecting the appropriate location and maximizing your retail space through smart strategies, your business can thrive and make the most out of these prime urban hubs.
Ready to secure a commercial space along the bustling roads of Phnom Penh? We have numerous options for you! Contact us here or via Telegram to get started!