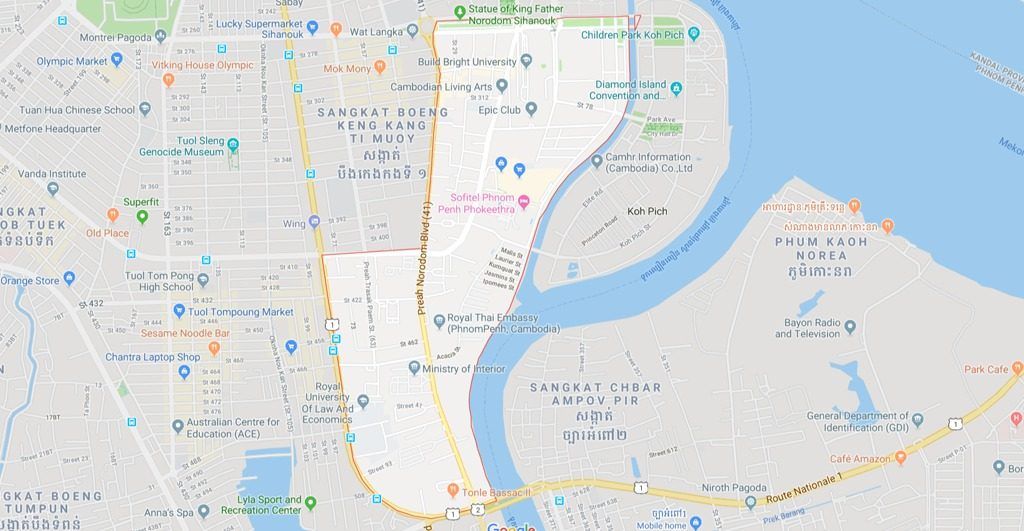 Tonle Bassac is part of Chamkarmon. It located on the west side of Bassac River, circled by Sihanouk Blvd and Norodom Blvd. The area has small alleys and roads that branch off the larger streets. It is a district with quiet streets, in the middle of busy Phnom Penh.
Recently, there are big developments on the west side of Bassac River. Sofitel Hotel, AEON Mall, Diamond Island, and Naga World is here. There are also many gated communities in Tonle Bassac.
Housing Spaces in Tonle Bassac
The district is located on main roads. It allows quick access to many commercial and entertainment areas. One of the features of this area is the gated communities. There is Bassac Garden City, Les Jardins Du Bassac, and Borey Chamkarmorn. Each one offers housing choices in a secure and managed environment.
Villas range from $2,500-$4,000. Apartments for rent are $1000-$2000. There are also serviced apartment choices. Some of them are Skyline, Green Mansion II, Bassac Tower, and Syphon. There's also V-View, Trillium, and Sanctuary.
2-bedroom apartments range from $1,300-$2,000 per month. Price for a 3-bedroom unit is $3,000 and above. This district has the rarest of Phnom Penh offerings – small Villas with gardens. These villas resemble that of BKK2 and BKK3. It makes the area very popular with expat families.
Unfortunately, these Villas are very high demand. It makes rental prices rise. Prices for these Villas range from $1,500 to $3,500 per month.
Embassy Hub of Phnom Pehn
Majority of the Embassies in the city is located in Tonle Bassac. Included are the following are the embassy of these countries:
Royal Thai
Australian Embassy
Japan
Republic of Indonesia
Russian Federation
Malaysia
Republic of Korea
Philippine Embassy
Additionally, there are many government agencies. Some of the agencies in the area are:
Ministry of Interior
General Commissariat of the National Police
International Organization for Migration
Ministry of Agriculture, Forestry, and Fisheries
Foreign Affairs Ministry
Environment Ministry
Cambodian Senate
Cambodia Living Arts
Supreme National Economic Council
Tonle Bassac's Education Sector
Like most districts, international schools are a few minutes away. It is convenient for expat children of diplomat parents. They can live around Tonle Bassac and still be near their children's school. Among the schools located are:
Royal University of Law and Economics
Pannasastra University of Cambodia
Royal Academy for Judicial Professions
Zaman International School
Canadian International School of Phnom Penh
Build Bright University
Paragon International School
CIAPP International School
Tourist Attractions
Tonle Bassac is home of Koh Pich Island, "Diamond Island" when translated. It is located at the opening of where Tonle Bassac River runs toward Vietnam. The island is formed from silt deposits from half a century ago.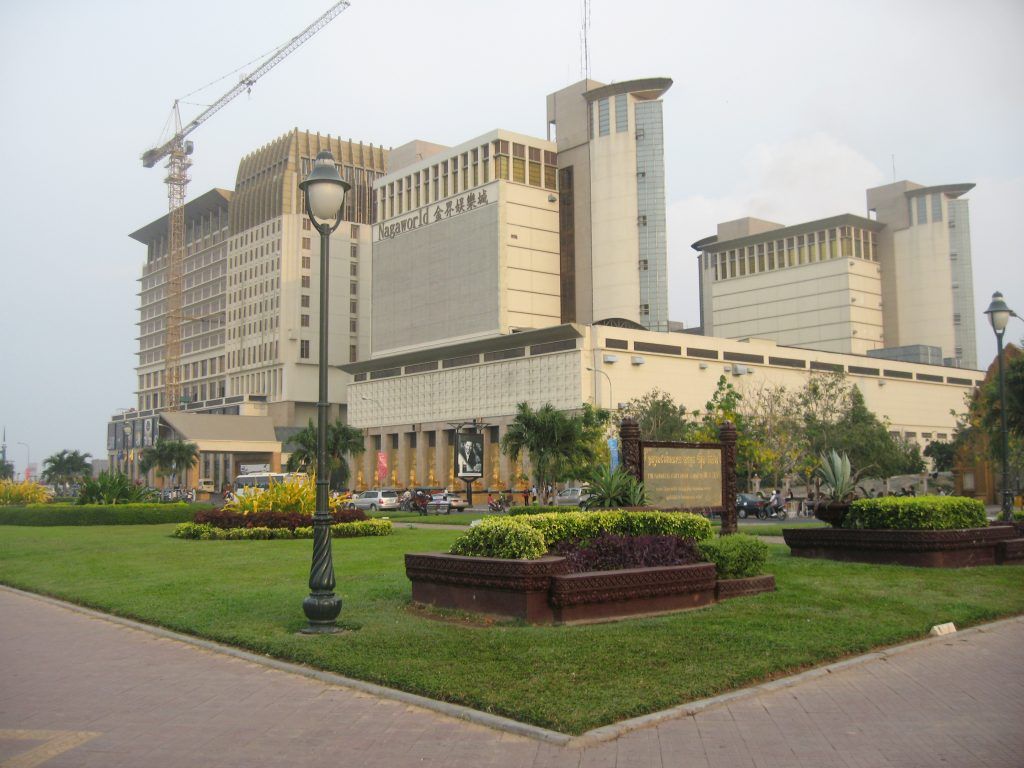 Now, it showcases Cambodia's ambitious real estate projects. Popular tourist destinations in Ko Pich are: – Naga World Casino – Children Park Ko Pich – Diamond Island Park – Diamond Island Convention and Exhibit Center
Nightlife in Tonle Bassac
The other exciting place for those looking for fun is Bassac Lane. The once housing area is now an exciting drinking, dining and retail center. It attracts expats, tourists, and locals of all ages.
The nightlife on St. 308 features various pubs, restaurants and small bars. It complements the mixed crowd of expats and locals. No visit to Phnom Penh is complete without going to Bassac Lane.
Among the places you can go in Bassac Lane, Red Bar is the most popular. It serves $1 beer, cheap wine, and cocktails. It also allows you to order from other places and eat in-store. There's also Le Boutier which features Cambodian Rock and Roll.
Other popular places are Hangar, Small Bar, Cloud, 21 Bar, and Backstreet Bar. There's also Botanico Wine & Beer Garden, Samai Distillery, and VEHAA. Each place offers a different kind of experience for their customers.
Life in Tonle Bassac
Tonle Bassac is a good choice when investing property. It has a housing option for any budget. From the locally-owned apartments to high-rise condominiums, there is something perfect for you.
For entertainment, you don't need to go to Riverside or Russian Market. Tonle Bassac has the best spot walking distance from where you are. If that is not enough, Tonle Bassac is also in the middle of most districts. It is 5 minutes away from the Russian Market, BKK, Daun Penh, and 7 Makara, in different directions.
Whether commercial or residential, education or nightlife, Tonle Bassac has it all.