We are pleased to share with you our newest collaboration! Green Leaf, a premier gardening company in Siem Reap that specializes in providing top-notch outdoor maintenance services, is now one of our trusted local partners in Siem Reap!

With Green Leaf's expertise in garden maintenance, landscaping, pool cleaning, pressure cleaning, and more, you can get comprehensive outdoor maintenance services at an affordable price! As an EXCLUSIVE offer, IPS clients can enjoy a 15% discount on all Green Leaf services.
To take advantage of this offer, this special flyer promotion must be presented to Green Leaf when booking for their services.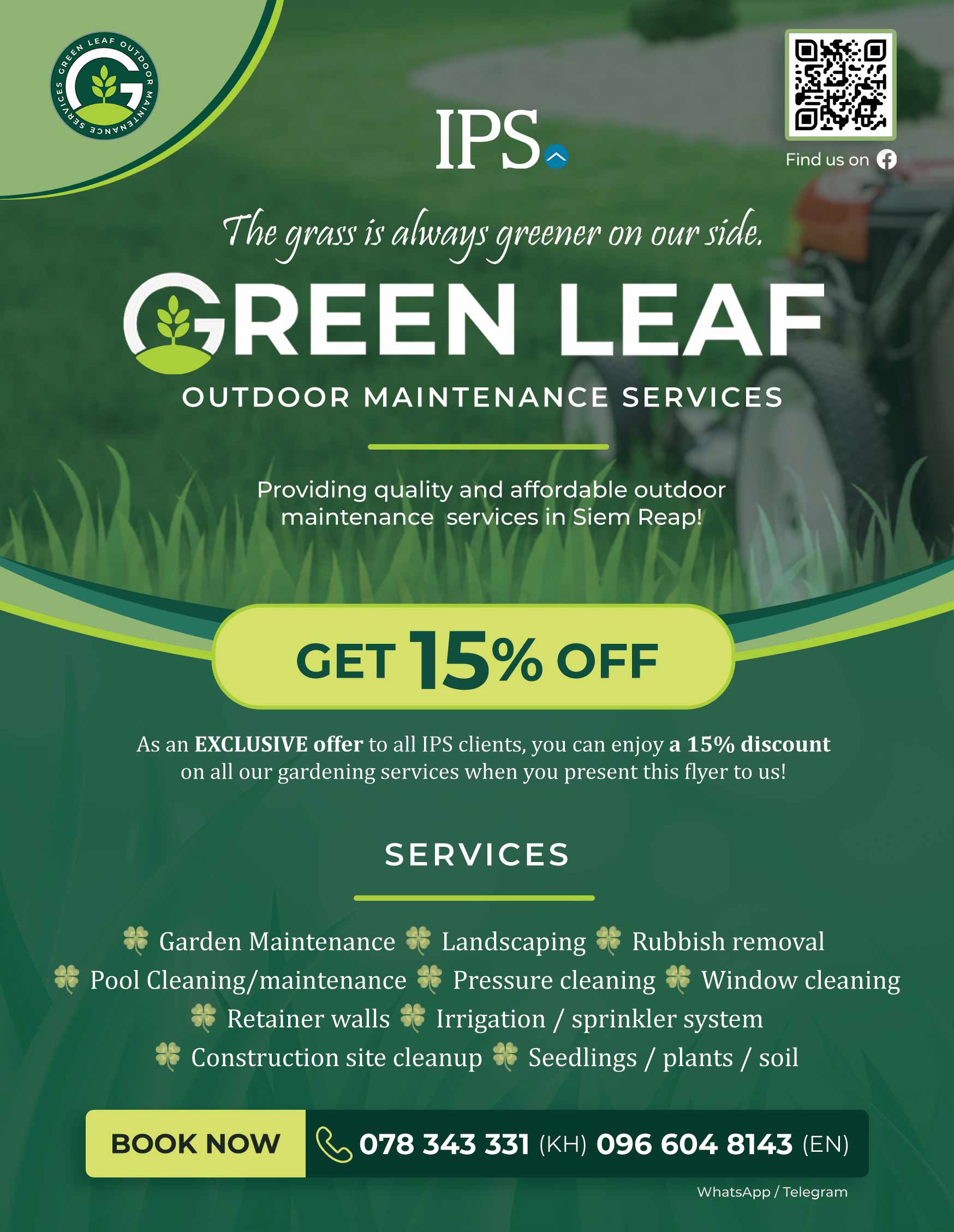 This collaboration with Green Leaf is part of our commitment to providing innovative and comprehensive services to our clients. We recognize the importance of a beautiful and refreshing exterior of our clients' properties. We are proud to offer these services at a discounted price through this exciting partnership and we're confident that this can help in keeping your properties to the highest standards!
Find them on Facebook or contact 078 343 331 (KH) 096 604 8143 (EN)