Investing in real estate has been a popular and effective way to build wealth over time. One type of real estate investment that has gained popularity in recent years is mid-rise condos, which are typically between five and twelve floors in height.
In Siem Reap, Cambodia, two mid-rise condo developments that have caught the attention of investors are Rose Apple Square and Angkor Grace Residence and Wellness Resort.
Here, we will discuss in depth the advantages of investing in mid-rise condos, as well as the specific features and benefits that Rose Apple Square and Angkor Grace Residence and Wellness Resort offer to potential investors.
Advantages of investing in mid-rise condos
Unlike high-rise buildings, mid-rise condos are often priced in a more affordable range, making them a viable option for investors with a smaller budget. Additionally, these are typically located in well-connected areas with easy access to transportation, amenities, and services.
Mid-rise condos have the potential for high returns on investment. The demand for housing is constantly growing, and mid-rise condos offer a great opportunity to capitalize on this demand.
As the population increases and urban areas expand, the value of mid-rise condos is likely to appreciate over time. Furthermore, mid-rise condos also have the potential for rental income, as they are often sought after by young professionals, small families, or students.
Likewise, when investors invest in these developments, they not only benefit themselves but also contribute to the overall development of the surrounding area. The construction of mid-rise condos often includes the enhancement of infrastructure and amenities. As a result, it leads to an improved quality of life for residents in the neighborhood.
DEEP DIVE: Low or high rise condo: Which one is better for investment?
Rose Apple Square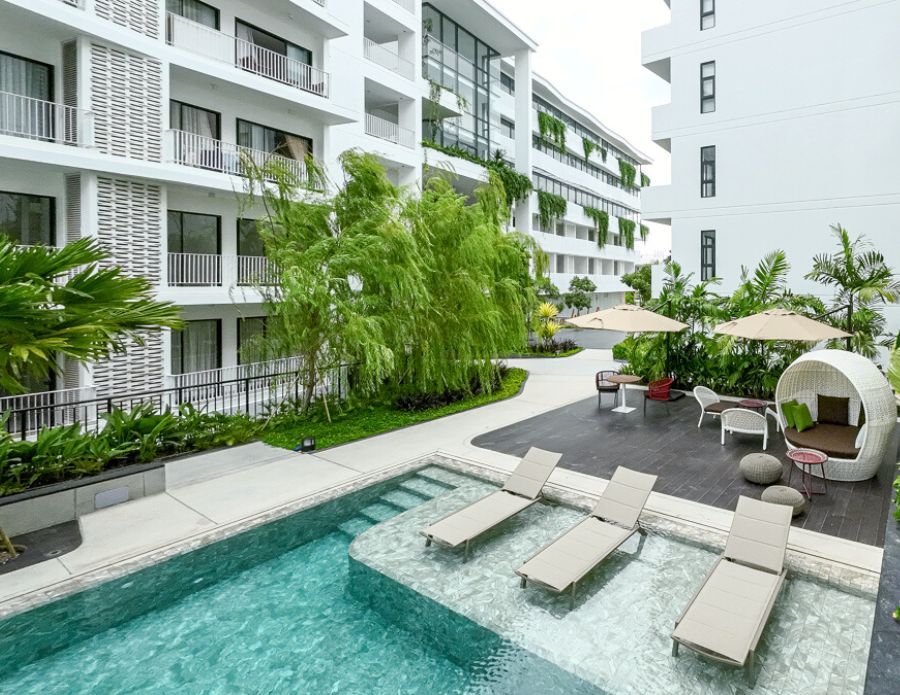 The prime location and proximity to amenities make Rose Apple Square a highly attractive investment opportunity. Its central location in Siem Reap City provides easy access to restaurants, cafes, shops, and cultural attractions, making it an ideal option for both residents and visitors.
In addition, Rose Apple Square offers unique features and a design that set it apart from other developments in the area. The mixed-use community square concept provides a one-stop solution for young professionals who are looking for a dynamic living and working environment. With co-working space, a strata office, co-living apartments, condos, and a cafe all in one location, this development is designed to meet the needs of modern urban living.
Another advantage of investing here is the potential for rental income. With its attractive location, unique design, and amenities, this would be highly desirable to those looking for convenient and comfortable living arrangements. This translates into a high demand for rental units, providing investors with a potential stream of rental income.
Angkor Grace Residence and Wellness Resort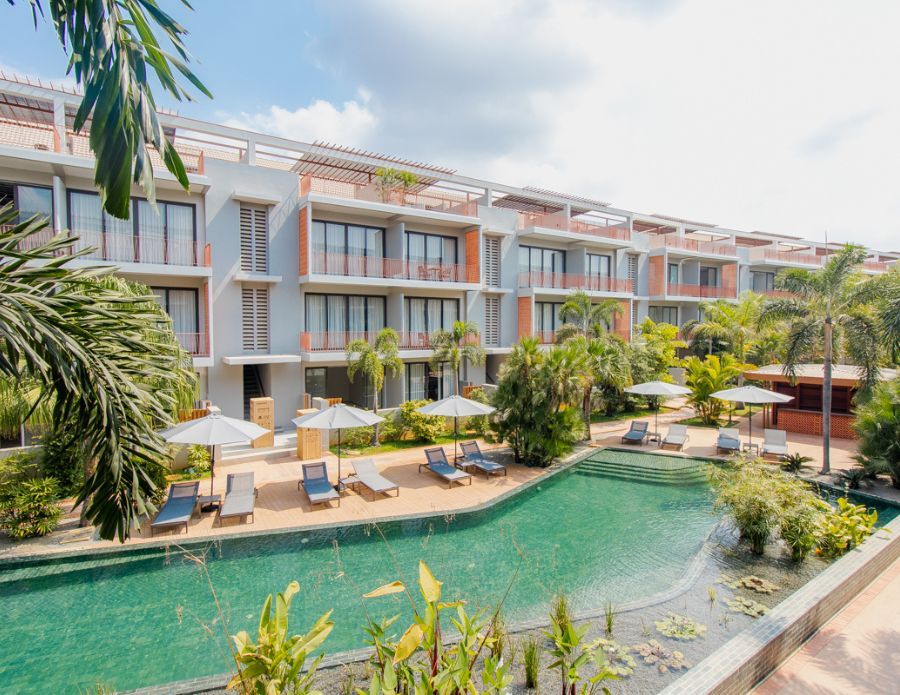 With 263 modern units, Angkor Grace Residence and Wellness Resort provides fully fitted suites that offer a contemporary living experience while maintaining the relaxed atmosphere of suburban living in Siem Reap.
One of the main advantages of Angkor Grace Residence and Wellness Resort is the range of exclusive facilities and services it offers. From state-of-the-art fitness centers to swimming pools and spas, residents can indulge in a range of wellness and relaxation activities.
In addition to its luxurious amenities, this development also benefits from the integration of wellness and relaxation into its design and concept. The resort aims to create a harmonious environment where residents can rejuvenate and find balance in their daily lives.
Additionally, it holds great potential for tourism demand and high rental yields. Siem Reap is a popular destination for tourists from around the world, particularly due to its proximity to the UNESCO World Heritage Site of Angkor Wat. This constant flow of tourists creates a strong demand for luxury accommodations, making Angkor Grace an ideal investment option for those seeking high rental yields.
READ ALSO: Top 2 Condo Developments in Phnom Penh
Final thoughts
It is highly recommended that investors take advantage of the investment opportunities available in Siem Reap's real estate market. With the city's continued growth and development, there is potential for significant returns in the future. Whether looking for affordability or luxury, there are a range of investment options available in Siem Reap's real estate market.
Interested in investing in these mid-rise condos in Siem Reap? Receive an expert advice from our team of property agents when you contact us today!