Business Ownership in the Kingdom of Wonder
10 Reasons to Start a Business in Cambodia
How can you own a Business in Cambodia?
Step 1 – Secure a Business Location
Step 2 – Get a Lease, Sale Purchase Purchase Agreement on your office or business location of your choice
Step 3 – Open a Cambodian Bank Account
Step 4 – Find a Lawyer or Accountant to secure the Ministry documents
Step 5 – Hire your staff
How can you acquire an existing business?
Step 1 – Find the business that interests you
Step 2 – Check the lease of the current Business that you want to buy
Step 3 – Sign the new lease or assignment of lease rights
Step 4 – Check tax receipts and other contracts from suppliers if you want to keep the existing business name
Step 5 – Hire or re-train existing staff
Understanding Tax Obligations for Businesses in Cambodia
Prepayment on Profit Tax
Location is the Key to a Good Business Investment
Now is the best time to set-up your own business
Business Ownership in the Kingdom of Wonder
Business ownership in Cambodia is on the rise. The country is the 6th fastest growing nation in the world in terms of GDP. It enjoyed a robust 7% average growth rate in the last 10 years. It also hasn't suffered any economic crisis in the last 20 years. Business owners who risked putting up a business in the then-developing country a decade ago had doubled and tripled their investments over the last few years.
10 Reasons to Start a Business in Cambodia
Compared to many countries in Southeast Asia, Cambodia is one of the best places to set up shop. The cost of business ownership is very low and the ease with which you can start your operations is very smooth.
There are many reasons why the country is an attractive place to set up a business.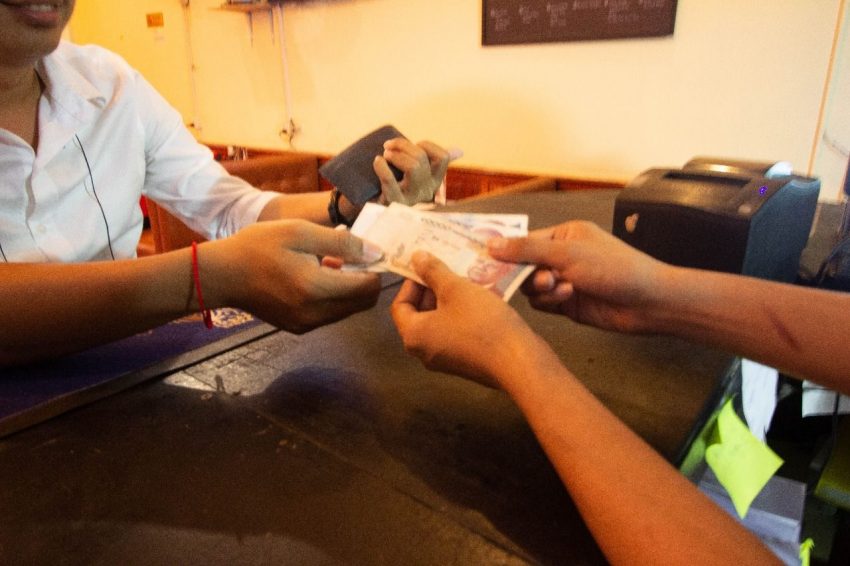 The tourism sector has grown very fast. Tourist visits had quadrupled in the last 5 years compared to the first 5 years of this decade. In 2018 alone, more than 6 Million international travelers had arrived in the country. Hotels and similar accommodations have recorded roughly 75% occupancy rate with an average 7 days length of stay. Buying a property that you can convert into a hotel, guesthouse, restaurant or anything that caters to the tourism industry has been a popular business idea.
Cambodia is an expat haven. A lot of foreigners choose to stay here long term either to work or retire. It is declared as one of the cheapest places to retire in Asia. The low cost of living, the lush countryside, plenty of entertainment and recreational activities, and the ease of transportation are some of the reasons why it is an ideal place to call home and set-up a business to augment your pension.
It is a Dollar Economy. Cambodian Riel is the national currency but US Dollars is widely used. You don't have to worry about exchange rates. All commercial and business establishments generally accept USD.
Strong Market Opportunities. As always, the first year of operating a business is the most critical. If you can make it through the first 12 months, a well-run business can expect to break even on the initial investment within 3 years.
Sustained Economic Growth. Both the Asian Development Bank (ADB) and the World Bank reported a sustained average 7% GDP growth rate from 1995-2018. It is the 6th fastest growing country in the world. It is also the 2nd in Southeast Asia, coming in very close to Myanmar.
Ease of Setting up the Business. Cambodia has a very straight-forward Freehold Business Ownership laws. The long-term lease policies are very attractive. Foreigners cannot own land and will need to use other forms of ownership. However, you can basically lease land for 99 years and set-up a permanent base of operations in the country.
Great Location in Southeast Asia. The country is located in the middle of Thailand and Vietnam. Other parts of SEA are easily accessible by a few hours bus or plane ride. Tourists tend to pass thru Cambodia for a few days before moving on to their next Asian destination. This is an advantage that not many countries can enjoy. Your business has access approximately 10% of the population in the whole SEA region. This is a very high target market for any business.
Least Developed Country Status and Privileges. As a member of the Association of Southeast Asian Nations and with an assigned LDC status, Cambodia enjoys access to ASEAN free trade. Additionally, it enjoys tariff-free and preferential access to North America and European Union countries as well. Import and Export businesses can easily flourish in this setting.
Welcoming attitude towards Investors. Cambodia is very open to investors and visitors. Compared to other less-developed countries, locals tend to accept foreigners easier and with more gusto. The Cambodian Investment Board (CIB) passed the Qualified Investment Project (QIP) law giving incentives to foreigners who opens a business in specific fields. This applies to companies that provide jobs to locals, technology, export, tourism, environmental conservation, and rural development. Companies with QIP status can apply for extra tax, duties and application exemptions.
Belt and Road Initiative. China's One Belt, One Road (OBOR) initiative includes Cambodia as one of the 65 countries lined up to enhance global and international trading and strengthen bilateral ties between countries across Asia, Middle East, Europe and Africa. This initiative ensures that Cambodia's economy will reach an all-time high. This initiative is in line with the development of its deep sea port, railways, roads, and flights around the country and Asia growing yearly.
How can you own a Business in Cambodia?
The big question remains, how do you set-up a business in Cambodia? What do you need to do to acquire or put up your own business? This is a quick step by step guide of what to do and where to start when planning to build a small or medium enterprise in the Kingdom.
Step 1 – Secure a Business Location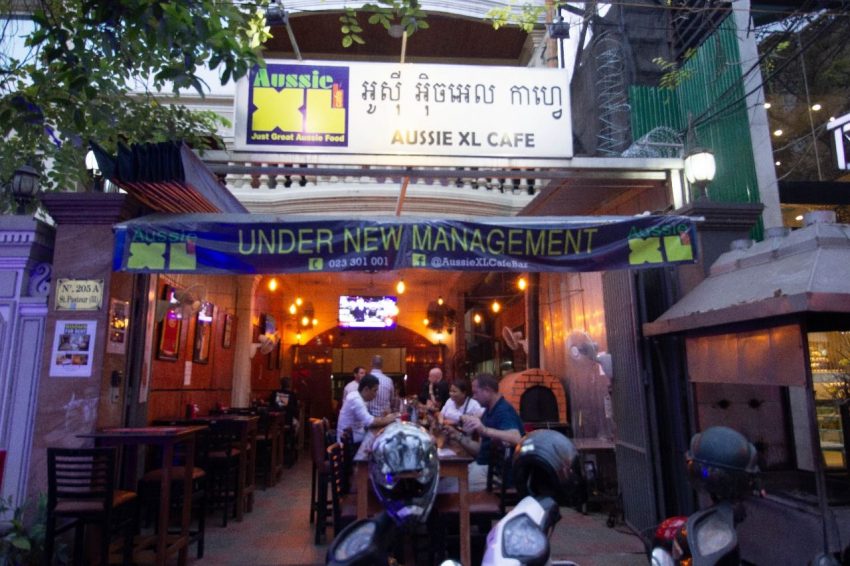 You already know the type of business that you want. You have the skills required to manage the business and train the staff. To own a business, the first thing you need is to find a suitable location because GOOD LOCATION IS THE KEY to your success.
Additionally, business location is the primary requirement before you can establish your own business. Before applying for any license, registering with the needed Ministry or applying for tax certificates, you need to find a location first. You need to have an address to register at the ministry.
Find a reputable real estate company that will look for a location with your specific requirements. Unlike many fly-by-night companies, reputable agents can do the necessary due diligence for you and save you a lot of headaches. They will expedite the property search and help negotiate the best conditions for the location of your choice.
Step 2 – Get a Lease or Sell Purchase Agreement on your office or business location of your choice.
In much the same way that the real estate company will help you find a perfect location and negotiate the price for you, they will also facilitate the lease or sale of the property that you choose. They will act as the middleman in drawing up the needed documents, contract signing, and payment agreements. This is a hassle-free way of securing the location of your choice.
You have the option of renting a space or buying the actual property. If you decide to buy the property outright, you need to learn the intricacies of foreign ownership and the types of property titles.
Step 3 – Open a Cambodian Bank Account.
Once you've established a business location, the next step is to open a Bank Account under you or your company's name. Tax and registration payments to the government are processed thru this bank account.
Step 4 – Find a Lawyer or Accountant to secure the Ministry documents.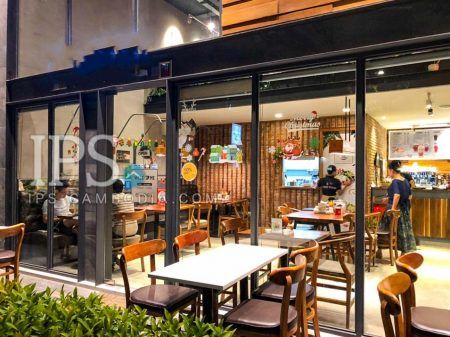 Reputable real estate companies can also refer you to the best people to secure your Ministry documents and establish Business Ownership. You will need help in processing the following:
Register your business with the Ministry of Commerce, Ministry of Tax Administration and the Ministry of Procurement and Finance. For this, you will need to have already secured your business location and set up a local bank account.
Depending on your business, you may also need to register with the Ministry of your business' specific department. For example, if it caters to the tourism sector you need the permit from the Ministry of Tourism.
Secure Work Permits from the Ministry of Labor. Keep in mind that for foreign-owned companies, you can only employ a maximum of 10% of non-locals in your workforce.
Step 5 – Hire your staff
Again, you can only employ up to 10% of foreigners in your staff. You also need to secure work permits for foreign staff and ensure that they have the appropriate business or e-visa. The whole process of getting the appropriate permits for a new business can take as much as 3-6 months.
However, the government is not as strict in the sense that your business can already operate while waiting for the permits. No time is wasted in waiting for the needed documents.
How can you acquire an existing business?
There are distinct advantages associated with buying an existing business; the main one being that you can start trading straight away. When you acquire an established business you don't need to wait for the fit-out of the property and you can draw revenue immediately from the existing customer base. This often comes at a price (the purchase price of the business), but if you can pick up a bargain if often makes sense to do this option.
Step 1 – Find the business that interests you
Most reputable real estate companies already have listings of available businesses that may interest you. The listings usually have information on the current status of the business, lease and financial details.
Step 2 – Check the lease of the current Business that you want to buy.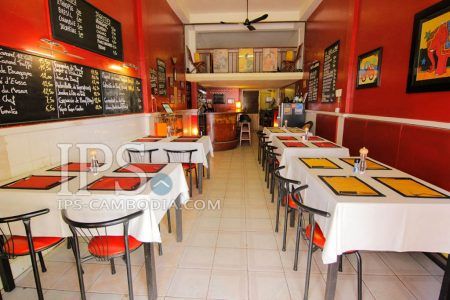 Due Diligence is a crucial part of the process. The new owner needs to ensure that the current lease agreement allows the business to be transferred.
If the current lease does not stipulate the transfer to a third party, coordinate with the property owner and sign a new lease agreement. Rental price may change in the new lease agreement. If it happens that the owner wants to use the property or do not want to continue renting the location, then buying the business is not feasible.
Bear in mind that generally, before a business is opened to the market, it should have already gone thru the process of checking with the property owner if they allow the transfer of the lease. The current business owner cannot, by principle, sell the business if they know that the lease does not stipulate the transfer.
However, it is still important that you check. Your real estate agent can negotiate the terms of the new lease for you. Or if it's non-negotiable, then they can look for another location.
In the case of a franchise, it doesn't take location or lease agreements into consideration. You can put up the business anywhere that you chose.
Step 3 – Sign the new lease or assignment of lease rights
Interested parties sign a business transfer agreement once the property owner agrees to the transfer of the lease. The real estate agency facilitates this transfer. They check the lease documents, coordinate/negotiate with the owner, and draw up the necessary documents for signing. It's painless and hassle-free when you let the experts take charge.
Step 4 – Check tax receipts and other contracts from suppliers if you want to keep the existing business name.
The major advantage of keeping the current business name is that the registration process is faster, it usually only takes about 3-5 weeks. You will also retain the clients that are already loyal to that particular name or brand.
When buying an existing business, make sure that the previous owner has their tax payments up to date. Also, check for existing debts with current suppliers. If the business is transferred to a new owner without any name change, the risk of being chased for outstanding debts is quite high. Remember to get the tax receipt and all other supplies straightened out until the handover date.
Step 5 – Hire or re-train existing staff
Depending on the degree of revamping that you decide to make on your business, you have the young population of Cambodians eager to make a name for themselves. The workforce is diverse, all you need to do is to look for the right staff.
Business Ownership Tax Obligations
Just like any investment, it comes with liabilities. It is very important that you understand the property taxes in Cambodia that you need to settle to ensure that you do not have any issues with the government.
As per the Cambodian Tax Booklet of 2018, Most business activities and investments in Cambodia will be affected by the following taxes:
• Corporate income tax
• Minimum tax
• Withholding tax
• Value-added tax
• Import duties
• Tax on the salary of employees.
There are various other taxes that may affect certain activities in specific industries, including:
• Accommodation tax
• The specific tax on certain merchandise and services (excise tax)
• Public lighting tax
• Other taxes that are specific to the type of industry
Prepayment on Profit Tax
Business owners need to pay a prepayment of 1% of their income not later than the 20th of the following month. The total amount they paid is offset against the companies' annual tax liability.
Businesses with QIP (Qualified Investment Project) status do not need to pay the prepayment fee for 3 years. The tax holiday will start from when they received their Registration Certificate. However, they still need to prepare a Corporate Income Tax return and submit it to the tax authority.
Location is the Key to a Good Business Investment
The city center is already saturated with business establishments and real estate prices are a little steep. However, more retail and commercial spaces are being opened to the public on a regular basis. Companies like IPS-Cambodia gets first dibs on these prime commercial spaces. Whatever your requirements, they can always find the perfect location for you.
Additionally, there are a lot of outlying districts in Phnom Penh, Sihanoukville and Siem Reap that are potential locations for your business as well. Depending on the industry, you will most certainly find a district suitable for you.
Now is the best time to set-up your own business
Business ownership in Cambodia is easy and hassle-free. Have your investment capital ready, find a good real estate company to help you set up shop and everything flows through from there.
Once the location for your business is found and the appropriate lease agreements are signed, you can start your business right away. Again, you can start operating your business while waiting for the appropriate permits to be processed.
A reputable real estate agency can also point you in the right direction as far as getting the permits and recommend good people that can take care of the accounting, tax and legal aspects of your business.
Acquiring a real estate space for your business is cheap, government mandates for investors are relatively lax and there are enough young and skilled workers for any type of job. Most businesses see a return of investment within 2 years. You will not find any other country easier to set-up a business like Cambodia.