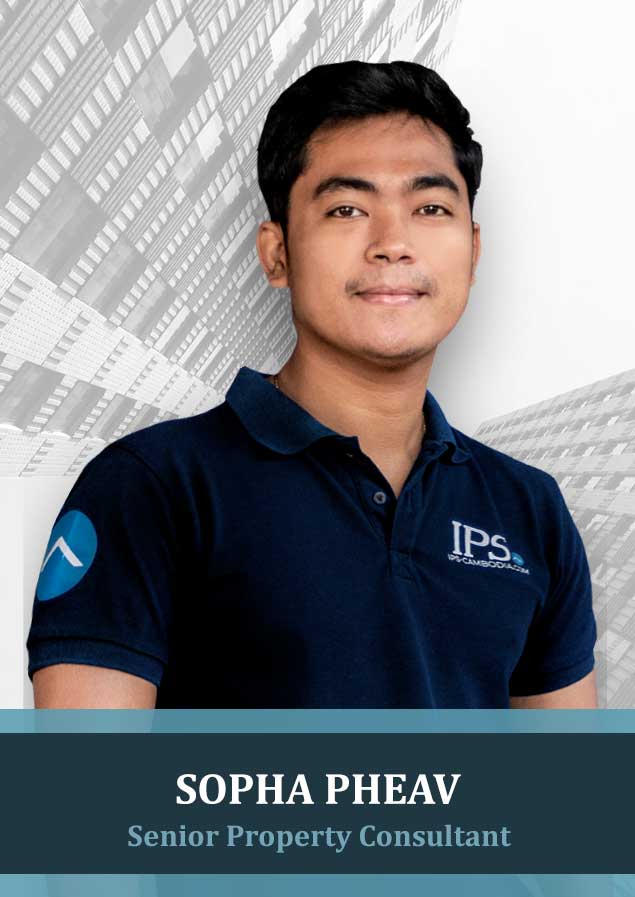 Sopha Pheav
Senior Property Consultant
Sopha graduated from the National University of Management Phnom Penh in 2017 where he obtained a degree in Business Administra in the Management Field. He has participated in various trainings and workshops during his time there that concern Management and Customer Service.
From 2011-2012 Sopha worked as a waiter at Home Cocktail in Siem Reap, then from 2012 – 2013 he worked as a receptionist for Motherhome Inn in Siem Reap. From 2013 – February of 2019 he worked as a Front Office Supervisor at the Rambutan Resort in Phnom Penh where he supervised the operation of the receptionist and housekeeping department. He also trained new employees and oversaw the operations of the front desk. He was also tasked to solve problems that other employees cannot solve.
His ability to handle and deal with people as well as problem solving make him an asset to IPS as an agent. When he's not working, Sopha likes to Travel, Read books and newspapers, Playing sports and listening to music.
Ask Sopha a question: